I call it OOTN (Outfit Of The Night) because my kids wore it during my little man's first school Christmas Concert last night. I still can't believe I now have a Kindergarten and we just attended his first school concert. It was a great night and we are glad we made it. To see my little man up on the stage along with his classmates and schoolmates singing Christmas songs was special.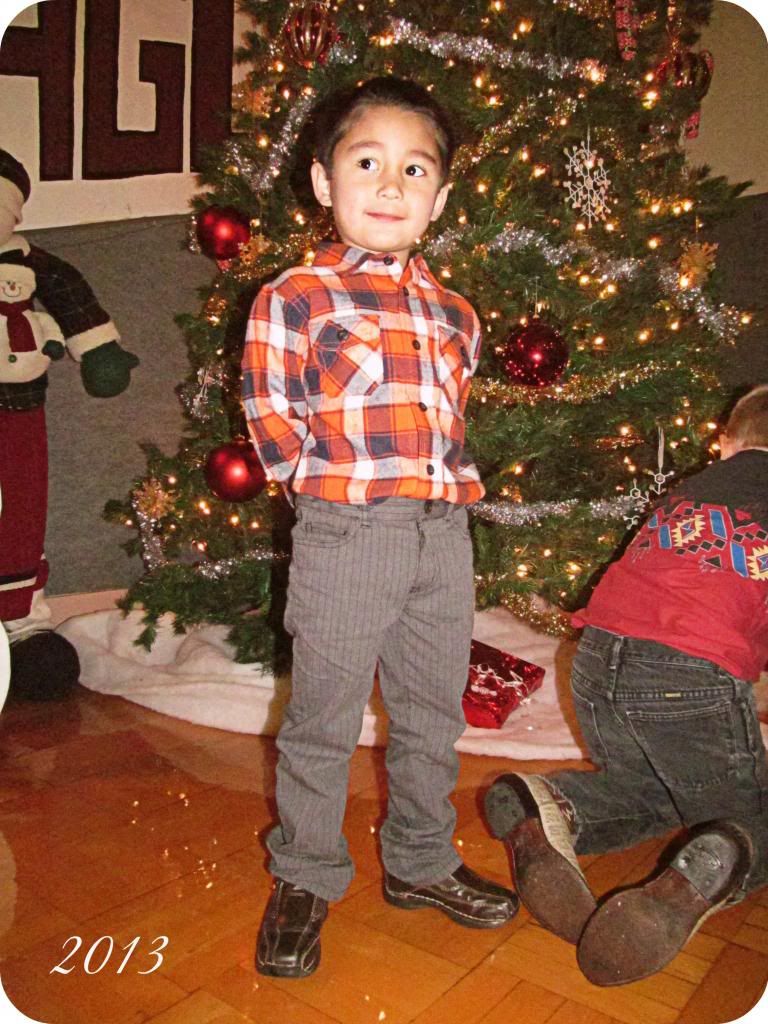 We live in a small town Wyoming folks so expect it not to be all glammed up outfits. And, expect to see plaids or flannels and cowboy boots. Yee Haw!
Flannel Shirt: ShopKo $9.99
Pants: Crazy 8 (on sale online) $11.39
(it looked beat up when I found it at the thrift store, but with the help of a shoe polish, it looked almost as good as new)
Total: under $25
My little girl in her pixie haircut courtesy of big brother.
Red & White Polka Dot Dress: thrift-ed and Vintage $3
Shoes: Crazy 8 (on sale online) $8.99
My "Oh My Gosh! My mom never stops taking pictures of me" kind of pose.