My family received a complimentary product from Love Cooking Company to facilitate a dependable and honest review. Please read the full disclosure below.
If you are having trouble deciding what cupcake to make for the Christmas season, check out this product that I received from Love Cooking Company that might help figure out your baking decision dilemma. Have you ever heard of Mrs. Fields Half And Half Pan before? If not, check out below and learn more about the product.
About Love Cooking Company
We believe that there is no higher value than showing your loved ones that you care. Our company was created to embrace and inspire more loving moments. They may occur while cooking together expressed in the form of appreciation as friends and family delight in what you have made for them. They will preserve these tastes and smells in their hearts for a lifetime.
The Love Cooking Company is proud to partner with the Mrs. Fields Company. Their wonderful baking history blended with the innovation and mission of the Love Cooking Company is an unbeatable recipe that will spread more love around the world!
Mrs. Fields Half And Half Pan
Price:
Can't decide which flavor to bake? Make them both with Mrs. Fields' Half N Half Cupcake/Muffin Pan! Complete with an easy-to-use-and-clean divider to separate cupcakes into two halves, the Half & Half Cupcake Pan lets users combine strawberry, chocolate, vanilla… and any other delicious flavors your heart (or appetite) desires!
Size: 16" x 10.17" x 1.33"M
Materials: Non-Stick Carbon Steel & Plastic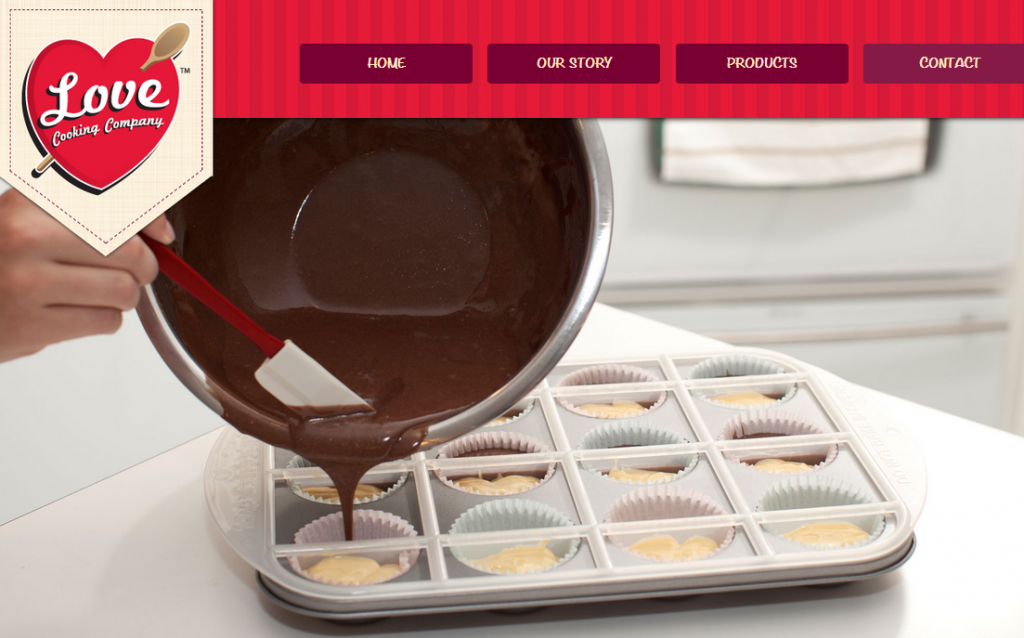 Note: The white plastic part comes off and must not be included when baking. Of course!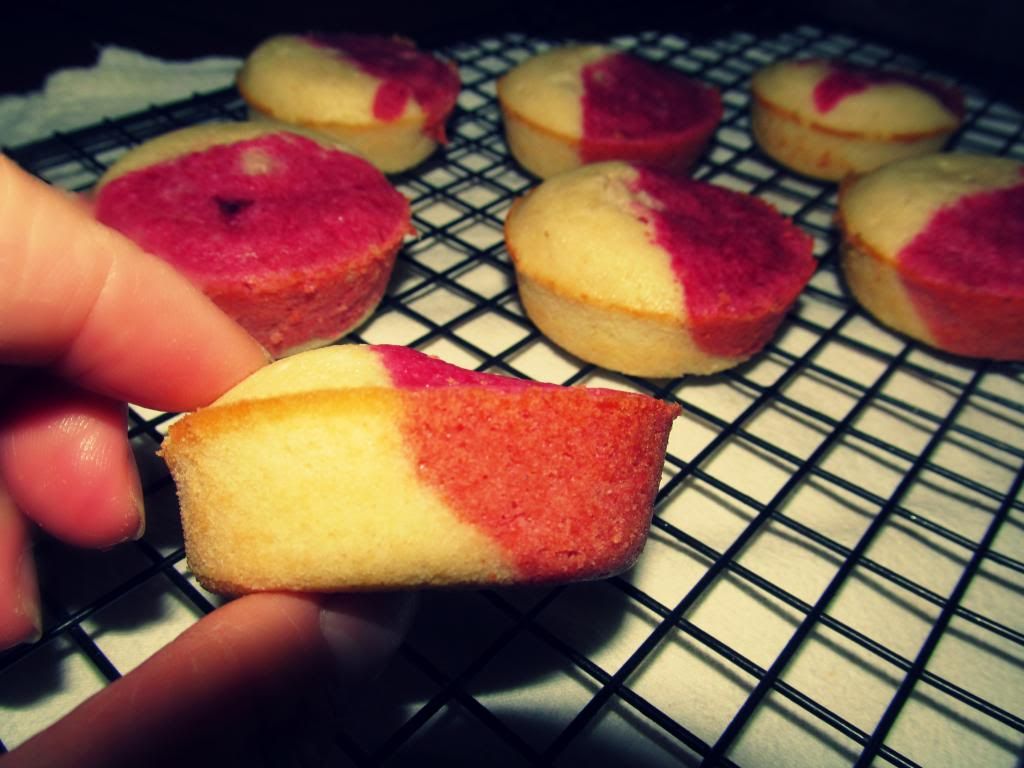 My Review:
- I like the fact that I can bake two different cupcakes in one to make fun and festive baked treats.
- The quality of the product is wonderful and it is not something thin or cheaply made

(at least the pan part)

.
- I don't have to use individual batter dividers to make half and half cupcakes because that can be time consuming. With the Mrs. Fields Half and Half divider it cuts down the time.
What I Don't Like About It?
- I wish the divider part (the white plastic material) was a bit heavier so that it is flushed all the way to the bottom of the cupcake tins so the batter doesn't start flowing from under and transfer to the other side. When I load up the batter on the other half, I have to be in a hurry or else the batter starts flowing to the other side from under and mixes up with the other batter. I also have to have someone to help me push the divider to make sure it is flushed to the bottom (my little boy helps me on that part). With that said, it doesn't make a perfect half and half when you look at it from the side. It doesn't work well if you have a thin/thinner batter, but works with thick/thicker batter.
Even with the little snag on the divider part, I still enjoy using the product when baking because it is not only for making half and half baked goodies, but you can even use it for making your other favorite muffins or cupcakes. I still use it from time to time when I fancy making half and half cupcakes and I will be using it this Christmas for baking treats for the family. My kids enjoy having some homemade baked treats and half and half puts a spin to a rather plain cupcakes.
If this was my money, I still would buy it compare to the individual dividers because it is easier to use, even with a little issue with their product. I just need someone to help me hold down the divider to make sure the batter does not transfer to the other side from under.
How about you, everyone? Have you ever tried Mrs. Fields Half and Half Pan before? How do you like it? If not, would you like to win one? If so, all you have to do is enter the Rafflecopter below. Easy steps to win so remember, the more entries you put in, the more chances to win. Just in time for the Christmas season! Thank you and Good luck! Also, watch the video below to learn more.
This giveaway is open to US only
.
Ends on the 13th of this month, December to make sure the winner will receive in time for the Christmas season.
a Rafflecopter giveaway
Rafflecopter Code:
http://www.rafflecopter.com/rafl/share-code/ZTU5OGU2MjA5MGQ3YTk0MjQ5NWJjZDU3Y2MzNTNlOjMw/