(This was last night's weather)
With the kind of winter we are going through here in Wyoming, a great pair of winter boots is a must. While searching for boots online, I stumbled upon Khombu. Never heard of the company before and didn't know much about them before until now. I contacted them to see if they would like to work with me for a product review and they sent me a complimentary pair of boots. I was really interested to find out how well their pair of winter boots can hold out to freezing cold weather. Well, we are about to find out.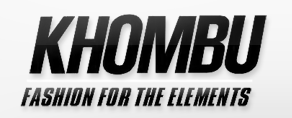 What is Khombu?
"Launched in 1969 as a waterproof brand designed for outdoor enthusiasts, the name Khombu originated from the Khombu Valley near the base of the Mount Everest. Mount Everest is in the Himalayas, the world's largest mountain range located in Nepal.
........................................
With a rich heritage in the rugged boot market, Khombu delivers the ultimate in functionally engineered footwear complemented by contemporary styling to meet today's outdoor lifestyle needs."
"Khombu knows what Women want. Women want to look good and feel good even in the extreme weather. Khombu allows women to accomplish this with fashionable boots that guarantee comfort, warmth, and traction.
There is something for everyone from our classic's, athletic apres ski, and outdoor fashion footwear."
What does the company promise?
- Khombu's goal is to provide innovative footwear with unique features and benefits delivering waterproof protection, exceptional performance, and comfort at a terrific value for Men, Women, and Kids'.
Here is the pair of Khombu Boots I got.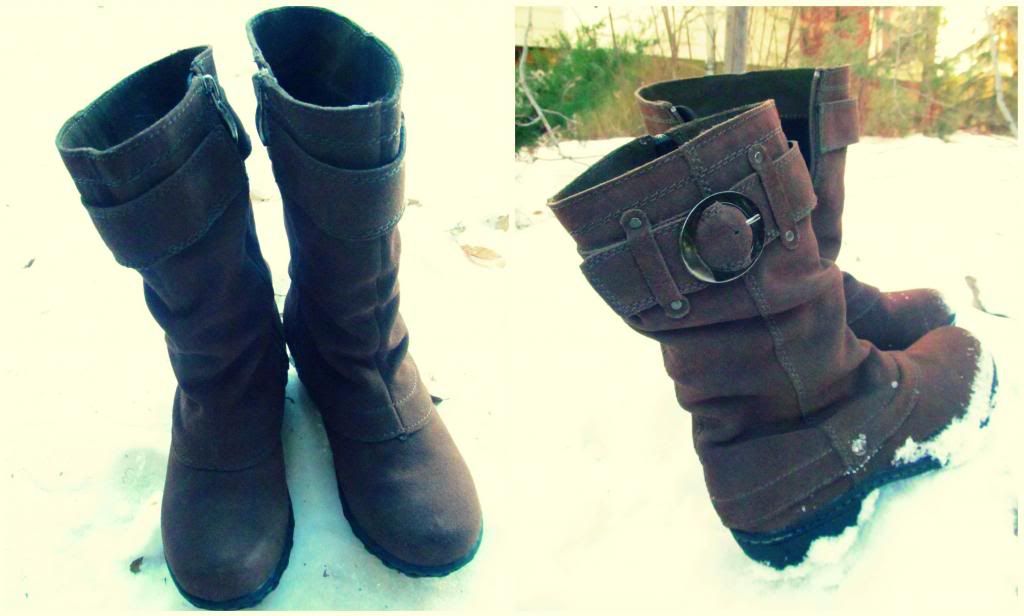 - Comfort Insole with Thermolite
- Moisture Wicking/ Anti-Fungal/ Breathable/ Fast Drying/ Shock Absorbing/ Insulated
My Review:
-
Actually, had these boots came in a few weeks ago where we had some frigid cold weather like below zero, it would have been wonderful to really test out the capacity of these boots. This pair of
Khombu boots
claims to
be c
old Rated to –20 °F. I was very skeptical because it doesn't look like anything that would be warm. I have a pair of heavy duty, really heavy snow boots and it is well insulated with lots of cushioning. But this pair of boots has a plush fur lining, which is thinly insulated. The night I got it in the mail, I tested it outside wearing a pair of thin knee-high socks on and my poor toes were cold. I wasn't so impressed. Then I tried it out again and this time around, I wore two pairs of socks. A pair of thin knee-high socks and a pair or really thick and warm wool socks. So far, it kept my toes warm.
- Our temperature as of today, the 20th of December is 17 degrees F and I wore the boots with only a pair of wool socks on and it kept my feet warm and comfy. Yes, these are actually some comfortable winter boots. And it is not heavy unlike the other pair of snow boots I have.
- As you can see on the picture above, our weather last night was freezing cold. I went outside to test out these boots, I walked around in a snow covered ground and stayed outside for a few minutes. Amazingly, I didn't even think about my feet being cold because it wasn't. The combination of wearing two socks together and these Khombu boots works well. For a mild winter, these would be fine without having to wear two pair of socks.
- You would think that suede and snow don't go well together (which is true), but these boots are safe to be stumping in the snow. The waterproof part also works well. Now I have a pair of warm stylish winter boots that I can wear when I don't feel like wearing my heavy duty one.
- I just wish these were a pair of knee-high boots as I don't particularly like the calf boots. It makes me feel like it is accentuating my stumpy legs. Plus, with the length of the boots, it is not so flattering for someone short like me. It makes my already short legs look shorter. I am well aware I am a shorty mama, but for a shorty people like me shouldn't be wearing a pair of calf boots. And that's just me being so vain. Nevertheless, I will continue to wear it if it means keeping my little feet warm.
- I like the design of the zipper pull because it is easy for me to zip the boots up or down. You really get a good grip of the zipper pull. And yes, I do like the design and the color. I like that these days you have the option of wearing fashionable boots while keep your feet warm and comfortable. Because a lot of times, comfort and style doesn't go hand in hand. But with Khombu boots, you get both. The non-slip sole works really great and that is one of the things you look for in a pair of winter boots. Great traction!
- One of the things that I also look for in a pair of boots is to make sure that is has plenty of room for my stumpy legs. And I am sure a lot of you can relate with me on this one. I don't have skinny legs so I have to make sure it fits. With my new pair of Khombu boots, I have plenty of room that I can even wear two pair of socks. This one is a size 6, Medium.
- To be honest, this wasn't really my first choice of boots, but since this was the only one in my size, I went with it. I am still glad I got it because now I have a new pair of winter boots to wear. Let's see how long it will last before it falls apart? I will update this post so you know how durable or not these pair of boots are. So far, it is holding up pretty well and I am quite content. Come back here in a week or two for more Khombu Boots update. Thank you, Khombu!
- Update: January 9, 2014. These boots need two pairs of thick socks on when wearing outside in a frigid cold weather. They are not well insulated. Wool socks are great to wear with these boots.
Like Khombu on Facebook:
https://www.facebook.com/pages/Khombu-Footwear/262277299145
Follow on Twitter:
https://twitter.com/KhombuFootwear