I am a mama to two kids and even though I am only in my late 20's

(turning 30 next year)

, I am not getting any younger. Not only I have to take care of myself by working out and eating a proper diet, I also have to take care of my skin. As we age, our skin needs more hydration and moisturization as it loses its elasticity. And as we like it or not, wrinkles start to show up. Of course, there are other factors that contribute to wrinkling and if you have the means to go under the knife, go ahead, but for me I like to go towards more of the natural way to at least slow down the aging process.
A few months back, I read about the wonders of Grape seed and I discovered a company called Merlot that offers natural grape seed skin care products. I was interested to try their products so I contacted their company in the hope that they will work with me on a product review. Fortunately they did and I received a few complimentary items. Let's read below.
History Of The Merlot Skin Care
- His friends call him Dr. Grapes, others often refer to him as Mr. Merlot. With his signature skin care line, Wayne Beckley, creator of Merlot Skin Care, is quickly gaining a new title as the "Father of Grape Seed Technology."
More than 10 years ago while watching "60 Minutes," Wayne Beckley first learned of "the French Paradox" – a report on people in France who consumed diets heavy in saturated fat, but who seemed to suffer virtually no heart disease. The report linked the findings to the drinking of red wine.
-
In 2001 Beckley launched Merlot Skin Care, utilizing the power of the grape seed in each unique formulation. Harnessing nature's most powerful antioxidants, Merlot products work to fight free radicals – molecules caused by smoke, smog, pollution, stress, and UV rays – and protect skin against the signs of aging. From his first experiments in the garage to today, Beckley has built Merlot into a powerful line. Merlot Skin Care products have been praised for their high quality formulations and tremendous value. But the real secret is in the seed.
Q.

How are Merlot products different from other skin care products?
A.

Every Merlot product boasts the benefits of natural grape seed antioxidants. Merlot products are free of fragrance and great for sensitive skin. Merlot products are made in the USA and Merlot conducts no animal testing.
Q.

How powerful are grape seed antioxidants?
A.

The procyanadolic oligimers (PCO) contained in grape seed polyphenols have been found to be 50 times more powerful than Vitamin E and 25 times more powerful than Vitamin C.

Q.

What do antioxidants do for the skin?
A.
Antioxidants protect the skin from free radicals -- the particles that attack and kill the skin's collagen and elastin cells. Free radicals are caused by smoke, pollution, UV rays, stress, and certain medications. The antioxidants in Merlot products come from red grape
seeds, and are some of the most powerful antioxidants that have been discovered.
Q.

Do Merlot products have a shelf life?
A.

No. There is no shelf life on Merlot products.
These are the Merlot Skin Care products I received.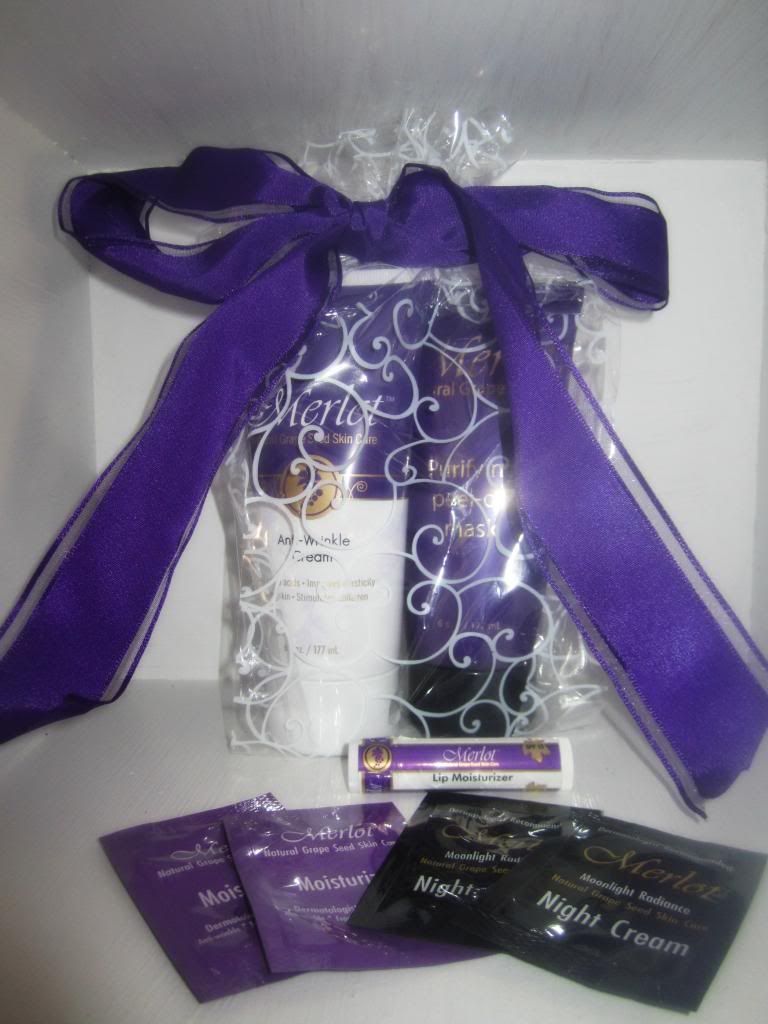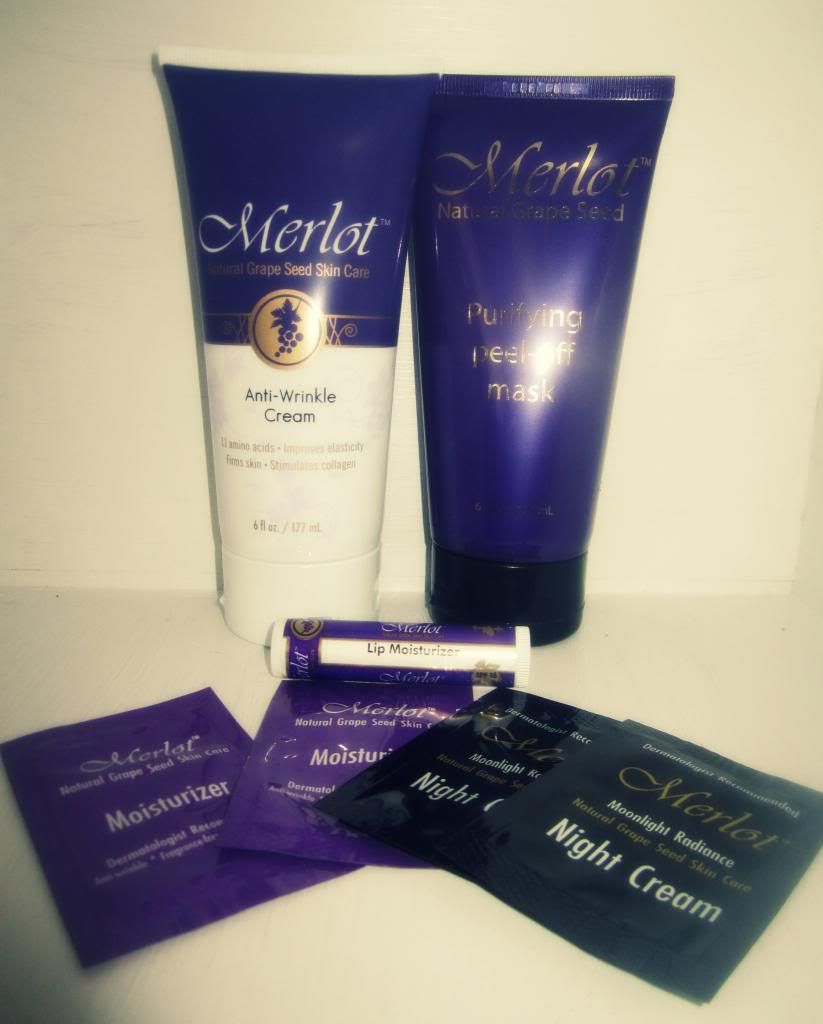 Purifying Peel Off Mask
My Review:
- The Purifying Peel Off Mask was soothing to the face once applied. I like to apply it generously to make sure it covers my face and you can really feel your skin tightening as it dries up. It really does dry quickly and it feels refreshing after. I like to use this product during night time before bedtime paired with the Anti-Wrinkle Cream I got.
- Take note. Make sure to not let your little ones see you peel off that mask. My poor little man literally was sick to his stomach and threw up because he thought I was peeling off my own skin. Oh dear! It really sticks to the skin and as scary as it was for my kid, I did enjoy peeling the mask off because my skin was moisturized, fresh and clean.
- Knowing the components of the mask, it makes me feel comfortable to use it because they are made of natural ingredients and none of those strange chemicals that not only sounds unfamiliar to you, but can't even pronounce the names. It doesn't have that overpowering artificial fragrance either.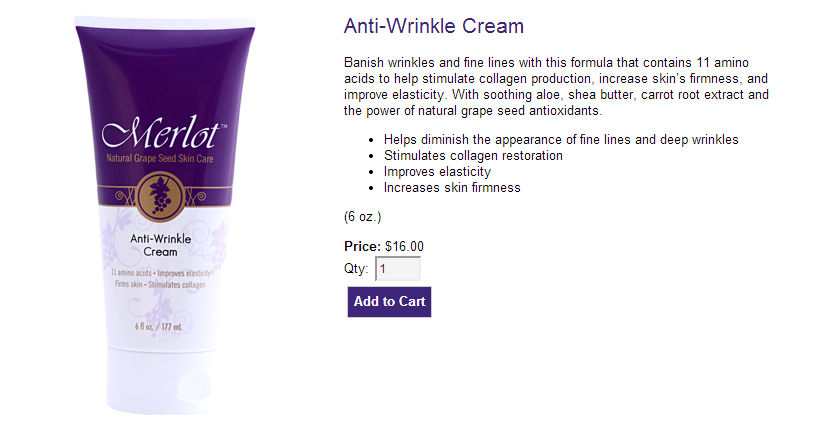 My Review:
- You must be thinking by now, "What in the world is she doing using an anti-wrinkle cream when she is not even that old?" I mean, like I said I am not getting any younger and if there is a natural way to at least slow down the aging process, I will try. Yes, I don't have a lot of wrinkles on my face yet, but there are times where I get those lines on my forehead and in between my brows (I know, Boho she's getting a little bit of wrinkles. Thanks to my habit of scrunching up my brows and forehead) and sometimes it can be a bit annoying to see. It happens quite often during the summer or the winter when the weather saps out the moisture out of my skin, which leaves it dry. Every time I use the cream, it minimizes the fine lines on my forehead and leaves my skin smooth and moisturized. Just like the mask, I use this as my night time cream. I don't use it during the day time especially when I have to go somewhere because your face gets greasy and shiny. Not a good look to sport when you are going out, but it is a wonderful cream to apply before bedtime. My face is moisturized when I wake up in the morning and soft. I am not just saying this for the sake of a review, but that's what I have observed when using the product.
What I don't like about the product?
- I sure am sad to say this, but I do not like the smell of the cream at all. It kind of reminds me of a burning rubber or something. To be honest, I nearly threw up by the smell of the cream, but I still use it every night though. I just have to get pass by the smell and I am good. Others might not find it offensive, but it sure does to me.
- Same thing goes with their lip moisturizer. I did not like the smell and I even had a little taste of it and I nearly threw up. Didn't use the lip moisturizer at all.
Other than the smell I don't like, the products are worth the try. I have said it over and over again, I am for natural products and if these were my money, was it worth the try? Absolutely! In fact, by the time I ran out, I want to order more of their products and maybe get the toner or the grape seed oil.
The
Merlot's
price is reasonable and one thing that I always love to point out is that these products are Made in the USA. Also, it is safe to use for those who have sensitive skin. They do not conduct animal testing, as well.
Thank you,
Merlot!
If you would love win your very own Merlot Natural Grape Seed Product, click here.
The giveaway is open to US only. Thank you and Good luck!
https://www.facebook.com/merlotskincare
http://twitter.com/merlotskincare/
http://pinterest.com/merlotskincare/
Sign up for the Merlot Newsletter to be the first to know of upcoming specials:
http://www.merlotskincare.com/blog/index.php/2012/04/27/get-special-offers-deals-discounts/