Photos of my ever so growing kids and their OOTD (Outfit Of The Day). It is amazing to see our kids growing up so fast and are learning a lot of things already. My little man who is now in Kindergarten loves going to school so much so that he is always looking forward to going to school everyday. Not once did we ever hear him say he does NOT want to go to school, but rather excited. My little girl (my last baby) who is two years old is already talking up a storm. And not only that, she is learning how to potty on her own potty chair. Yaye! I love how simple things make kids very happy like the whole potty thing. I mean, she knows I was really proud of her when she was able to go on her own and that really made her happy and excited. Motherhood is not always sunshine, but these two sure make it fun and interesting. Never a dull moment with kids in the house. These two can drive me nuts sometimes, but they also make me happy, special and loved. They are my world. I love you, my sweet bees.
Hooded Army Jacket: c/o Small Concept
Thermal Layer Long-Sleeve Shirt: c/o Terramar Sports
Boots: Muck Boots Company (giveaway win)
Total: $0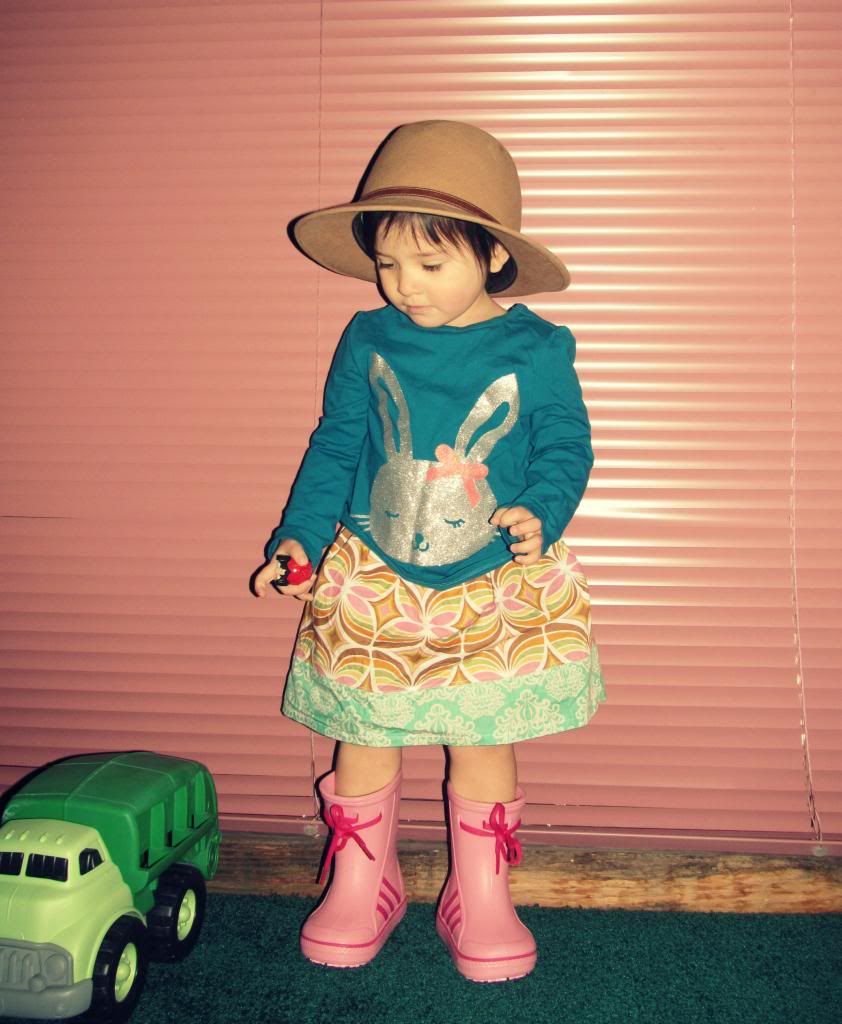 She's wearing my vintage hat
Top: crazy8 $4.19 (it was on sale)
Adidas Rain Boots: via 6pm $24.99
Total: $29.18
This little girl loves her clothes and her shoes. Hmmmm.. I wonder where she got that. (wink) There is a pink knit dress on Crazy8.com that she really likes, and I know that because when she likes something she starts to giggle and gives me that really sweet look. I will have to wait until it is on sale though. I am not going to pay full price for that one.