While we were in Kansas, we made sure to visit the farm because we miss it a lot. We Although I only got to go once, but I was glad I did. It was beautiful, peaceful, quiet and you see the wildlife. We saw hundreds of ducks out on the field eating some of the leftover corn that didn't get harvested. It was beautiful! The farmer had already harvested the pecans, but my husband found an area where they missed picking up some of the grafted ones. These pecans left were easy to crack and so tasty that my little girl couldn't stop eating them.
We also built a fire to keep us warm while at the farm and clean up some of the brush pile as well. The kids had a kick out of collecting some brown leaves and keeping the fire going. Too bad we didn't have some hot dogs and some marshmallows to roast that night. We miss the farm! We will see you again hopefully in three months.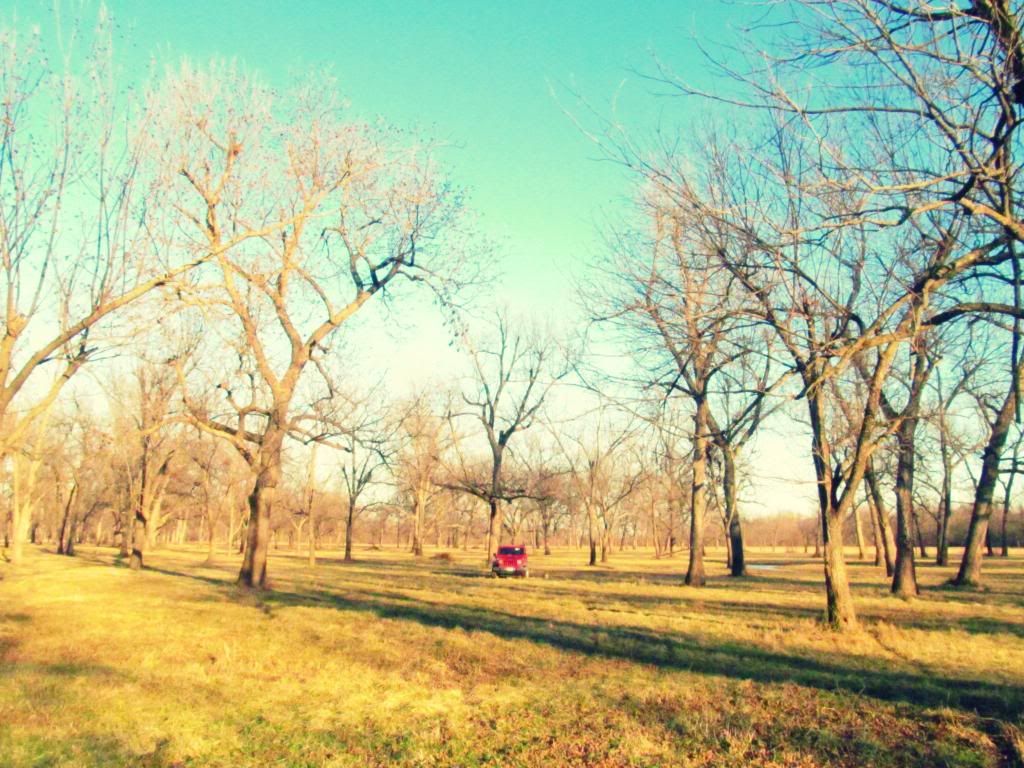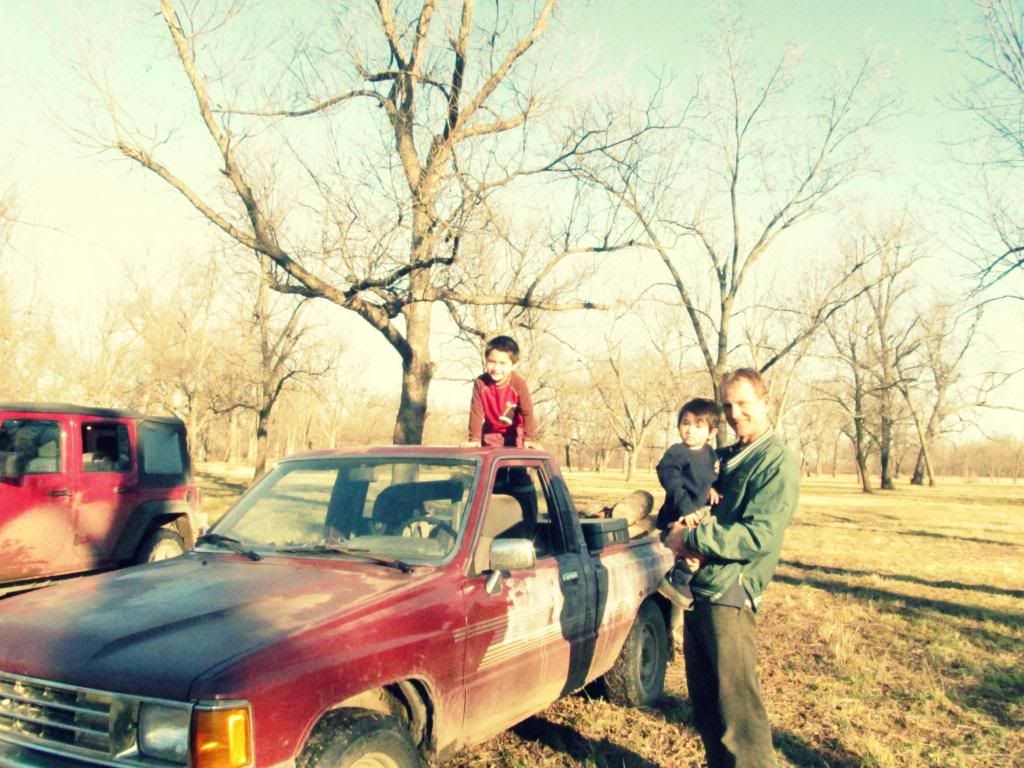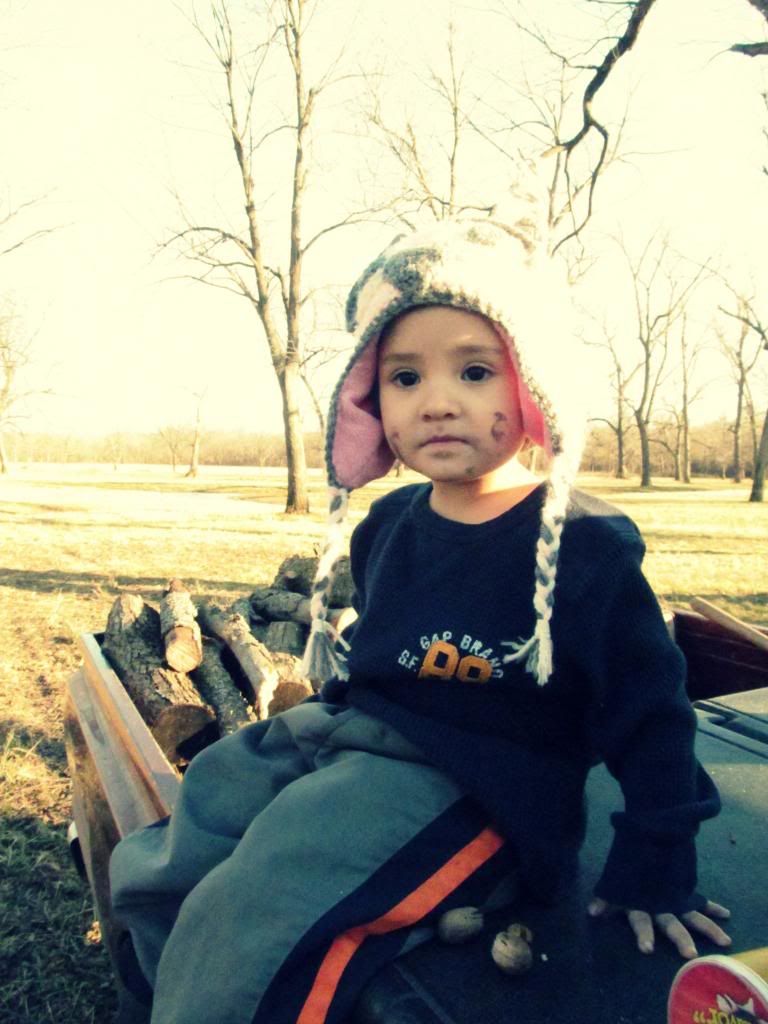 We were going to go down the river to search for some fossils or arrowheads, but it was way too muddy we would get stuck so we proceeded to picking pecans and building our fire.