I know that in some states, people have been experiencing the frigid cold weather for days now and I wish everyone's safety and stay warm. Our weather however is of the 30s, which is not bad after all the single digit temps we have had. It is not technically raining in Glendo today, but I would like to share you a new line of Raingear that adds fun and a pop of color to a grey weather by wearing a rain gear by Caper. You know how raincoats can be boring and they really have no style or range of fun colors and prints. It is just for utility purpose or function. There are some cute raincoats out there available, but they can be pricey. With Caper, their line of rain gear is priced reasonably and carries both function and style. It is a one size fits all and ranges in four different colors and I chose the Montauk Summer Caper. But what is Caper? If you haven't heard of them before, read below.
Their Story
Since 2004, we've been designing new ways to keep you fashionably dry. Our mission is to bring you the perfect combination of fashion and function to take on the day, rain or shine.
We're excited to share with you our newest rain-inspired creation, CAPER by TRAY 6. We've worked hard to find the right fusion of shape, fabric, volume, color, and print for the ideal lightweight rain cape. We hope you love CAPERS as much as we do.
Throw on a CAPER and indulge in your very own rainy day adventure.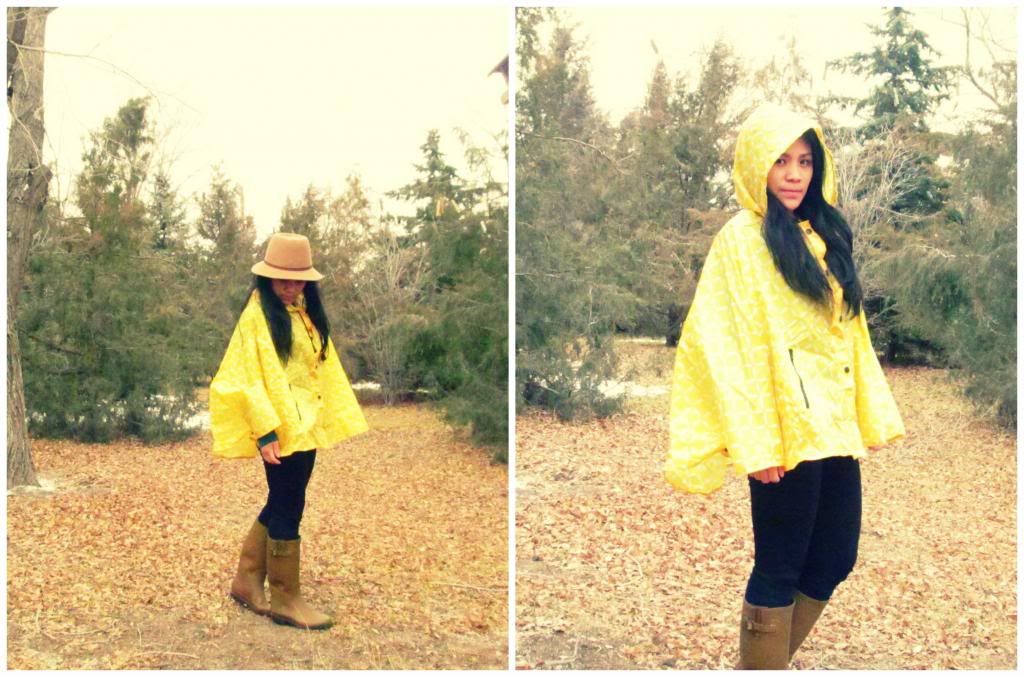 MONTAUK SUMMER CAPER
$24.00
Our yellow Caper is printed with a grid of swimming fish inspired by imagery of the fisherman with the classic yellow rain slicker. A fresh, fun updated look that will prepare you for the rain in the most stylish way possible.
DETAILS
Material: 100% rain-resistant polyester
Color: Yellow with white print
Pocket: One pocket with zipper Carrying
Case: Pocket becomes storage pouch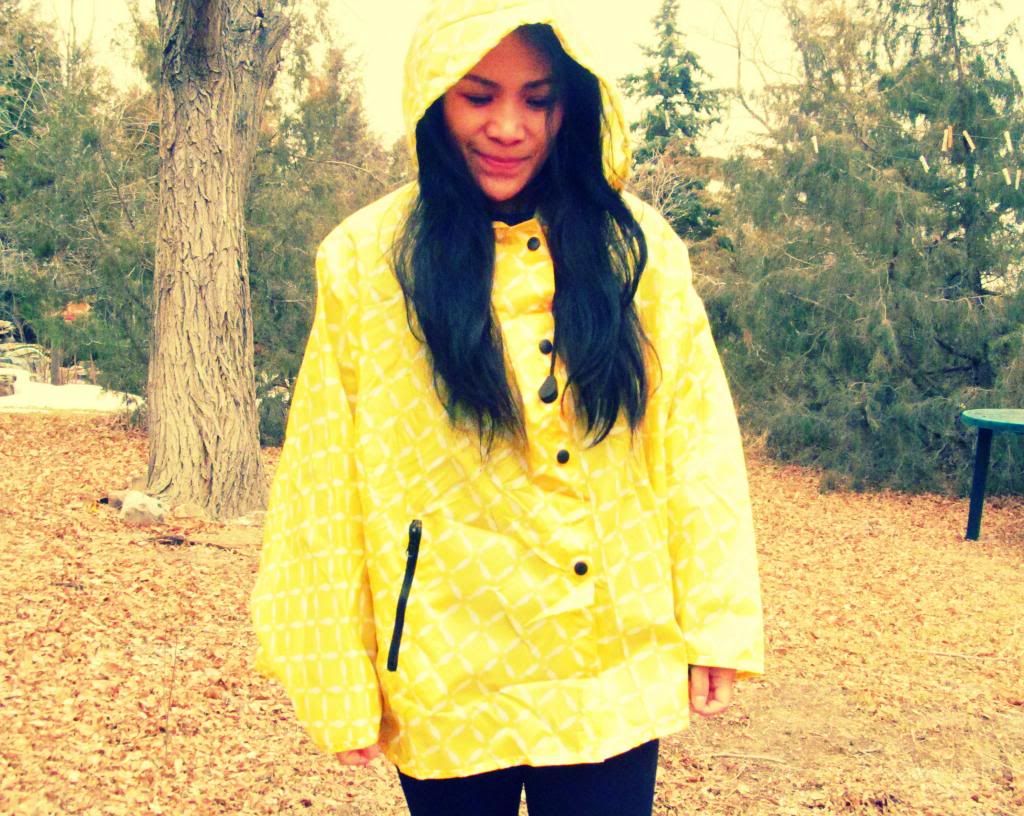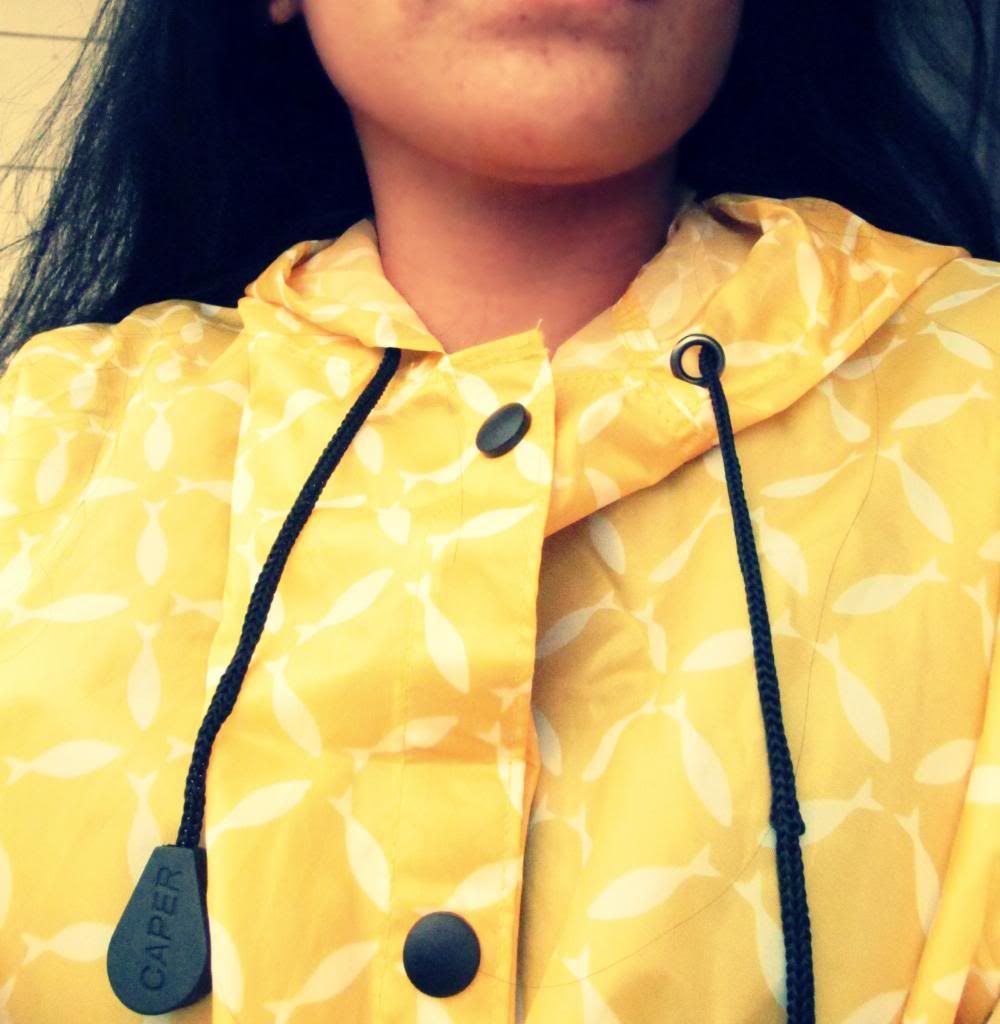 This rain caper will be very helpful comes Spring time and I will take it with me on our trip back to Kansas because it rains in Kansas a lot during the Spring. I am not sure here in Glendo because we've only been here since August so we will se
In case you want to know, this cape is not insulated so it does not protect you from the cold itself.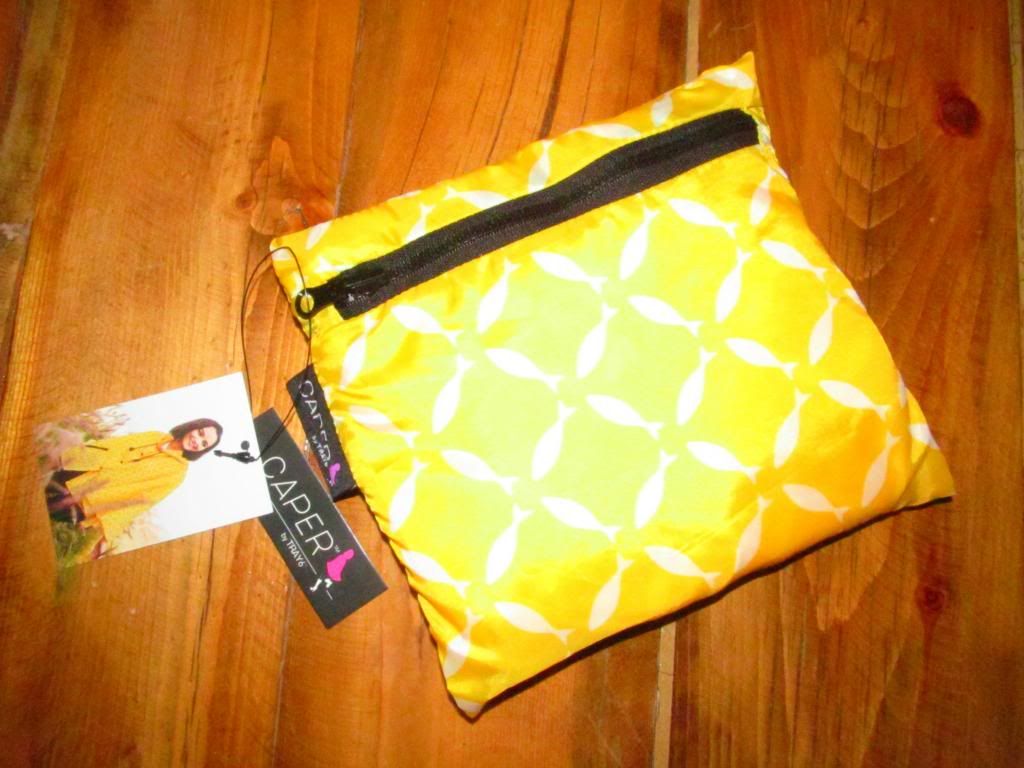 What I Like About It?
- The fun color. With Caper, you have the option to choose other colors of rain cape that you like. It is not just one blah color.
- I love the little fish prints on the Caper. It is cute and fun!
- I also love the fact that you can zip the cape into a pouch, which makes it easy to store in your bag or purse. And it doesn't take up much space either.
- The Caper is lightweight and it is not stiff.
- It uses heavy duty snaps for closure. It has a drawstring around the hood so it fits perfectly around your head. Easy to put on. Easy to take it off.
- I am short and petite and the size of the cape works fine for me. But does it really work? Of course, it does!
What I Don't Like About It?
- I really don't have anything bad to say about it, but I wish they made them in kid size too. My little girl sure wanted to wear it.
Hey, Caper! If you guys ever make a new line of cape for kids, I am willing to do another review. Just saying! (wink) Anyway, if you are shopping for a rain gear for this coming spring and summer, make sure to check out
Caper's
website
today.
Thank you, Caper!
Like Caper on Facebook:
https://www.facebook.com/RainCaper
Follow on Twitter:
https://twitter.com/raincaper
Follow on Instagram:
http://instagram.com/raincaper
Follow on Pinterest:
http://www.pinterest.com/raincapers/