I was asked to review the silicone baking cups

by Rizzi from The New York Baking Company and let me introduce you to my new favorite baking buddies.
Product Name:
Silicone Baking Cups
Brand:
The New York Baking Company
Material:
BPA free silicone
You can find them on
Amazon
.
Never have to use paper cups ever again!

BPA free, FDA approved, non porous and stain proof silicone baking cups!

Flexible and easy release silicone! Just peel the side to pop out your muffin, cupcake, dessert....!

Nonstick silicone means food doesn't cling or stick to baking cups! Easy to clean and dishwasher safe!

Premium product backed by our lifetime guarantee, click the add to cart button now and never buy paper cups again!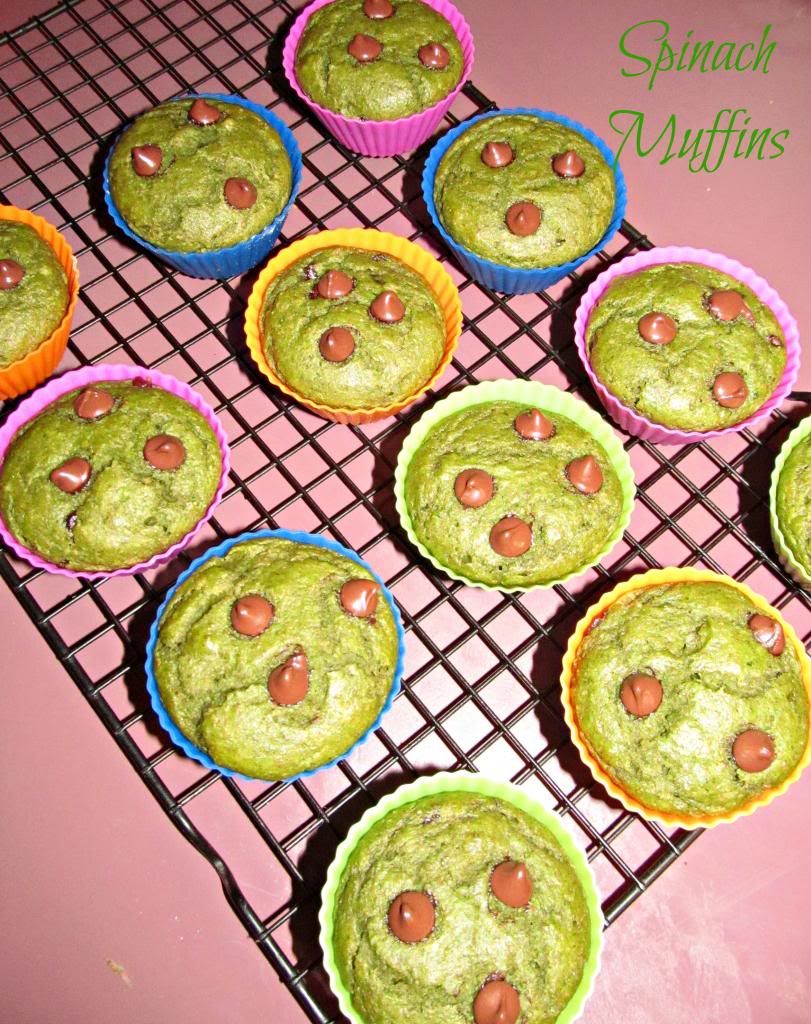 (Spinach Muffins, also called as "Popeye Muffins)
Aren't the baking cups looking so festive? They would make perfect cups for kids' parties because the colors are so vibrant.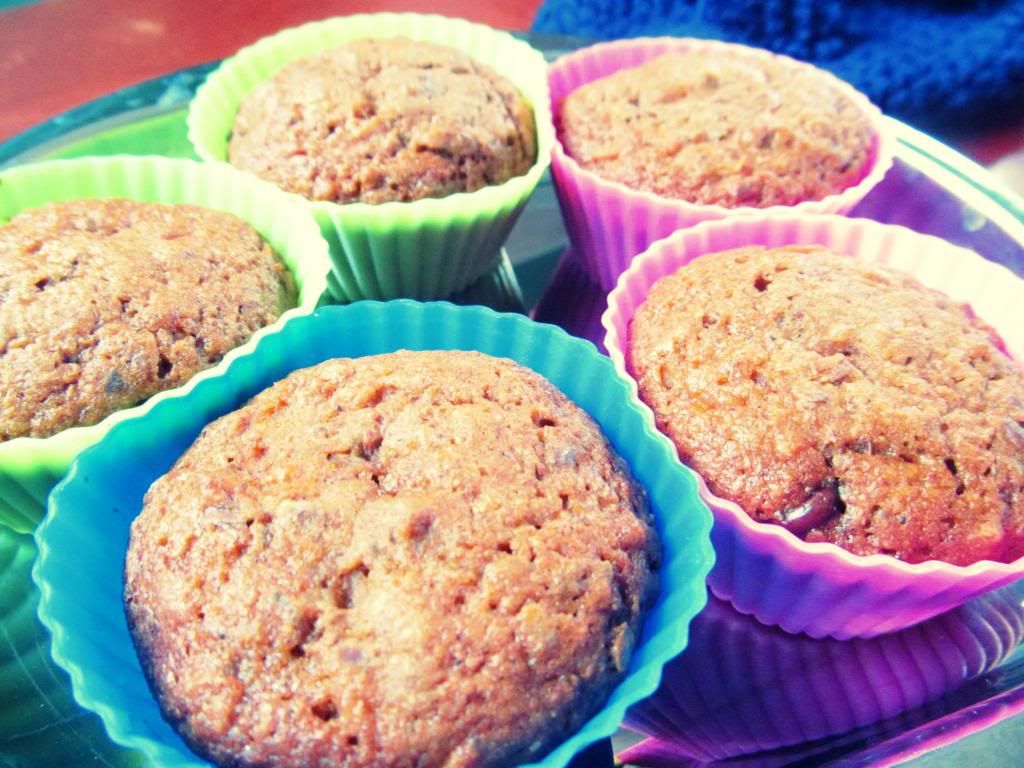 (Apple, Sweet Potato and Carrots Muffins using brown sugar and Tagatose)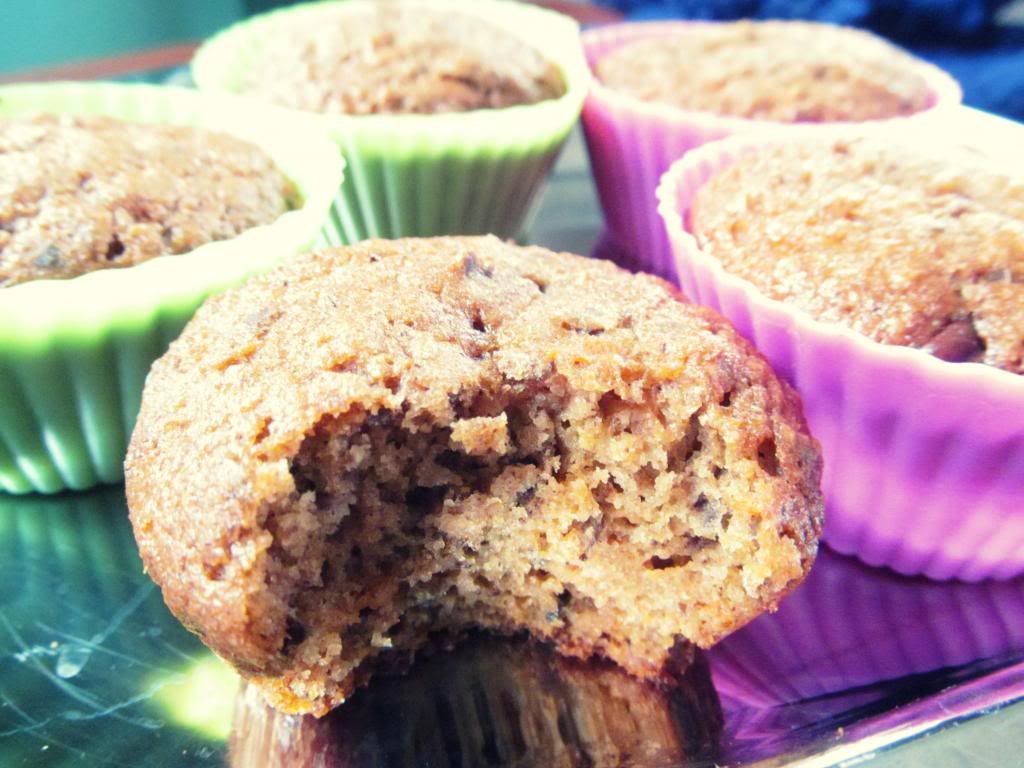 - These silicone baking cups are amazing! There are 12 silicone cups in a pack and they come in four (4) solid colors as you can see in the picture.
- The silicone cups are very easy to use, easy to wash and easy to store (they don't take up a lot of space). These are so flexible, yet it can stand on its own and no need to use the muffin tin to bake something in it. It says on the package that these silicone cups are;
* Oven Safe up to 475 degrees F
- It is true that my muffins slid right out of the silicone baking cups without any need of spraying it with oil or without greasing the cups. My muffins come out all beautiful and well-baked. I want to get more of these though, because I already lost two. Somehow, my little girl thought it was disposable and I forgot to take the muffins out of the cups and without me knowing, she already had thrown it in the trash.
- To be honest, I don't really have any other silicone baking cups or some baking items made out of silicone in the kitchen. I don't know why I am afraid of using them, but these cups are really wonderful. They don't have that funky smell at all.
- I like the fact that I can bake some muffins or cupcakes in it and I can also store it in the fridge anytime I want to and just heat it up when ready to eat. It gives you the ability to whip up a huge batch of healthy muffins and stick them in the freezer the next time you are hungry for some. But then in my house, our muffins don't last long. These would also be perfect when I cook some healthy Mac N Cheese in a cup for my little man to take to school for lunch. I can make the Mac N Cheese in advance in these cups, then stick the rest of them in the freezer, and just pull them out when ready to eat.
- The advantage to using the silicone cups over the paper ones is that they are reusable so you don't have to keep buying the paper cups and saves you some money. I want more of these! Thank you so much, The New York Baking Company for the chance reviewing your silicone baking cups.
- I don't really have anything negative to say about these cups, but it would be nice to see another range of colors?
- Would I recommend this to others? Absolutely. If you love to bake or are learning to bake, try these
silicone baking cups
. It makes baking a whole lot easier!