Have you ever heard of NuNaturals product before? Have you ever tried using some natural sugar substitute , but don't like the bitter taste of it? Well, you might just like this review that I am going to share with you. I came across a company that provides nutritional supplements and uses only the highest quality herbs and nutrients. And yes, no bitter taste as well. Stick around and read more of my review.

"Thank you for taking the time to get to know us better. We have over 24 years of experience providing nutritional supplements. NuNaturals uses only the highest quality herbs and nutrients to make our products. We belong to the National Nutritional Foods Association (NNFA).
We take a lot of pride in supporting sustainable "Green" business practices. You may have noticed many of our shipping containers utilize so called "Packing Peanuts", however several years ago we converted to a more environmentally conscious packing material using a VEGETABLE STARCH product that completely dissolves in water."
What does the company promise?
- NuNaturals provides nutritional supplements and uses only the highest quality herbs and nutrients to make their products.
- NuNatural helps control the sugar in your diet to maintain health blood sugar levels.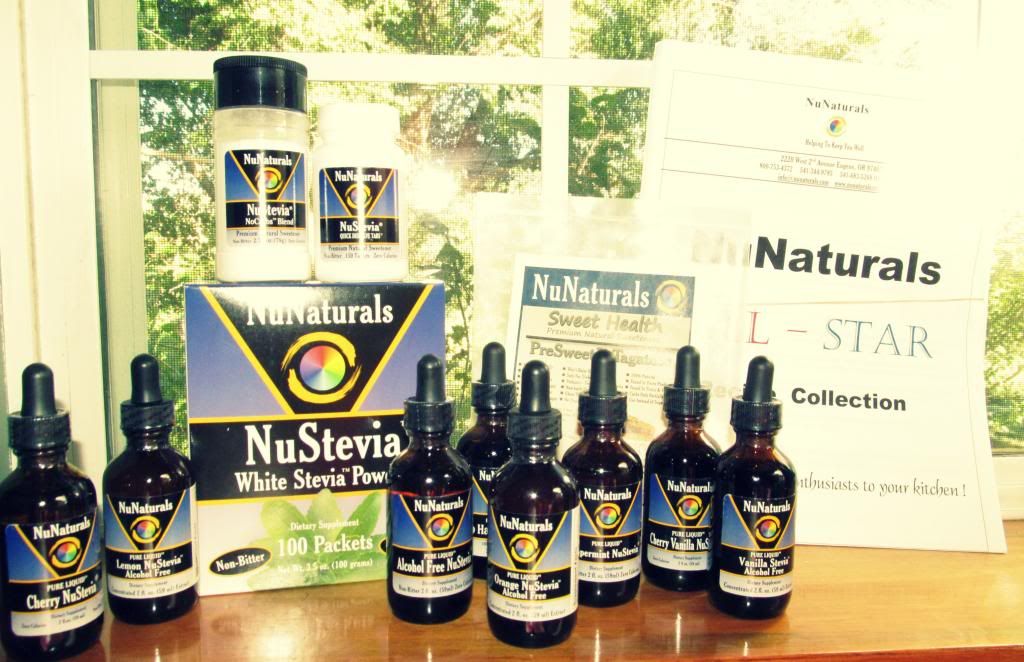 These liquid Stevias in the bottles with different flavors are fantastic to add flavors to your drinks or food.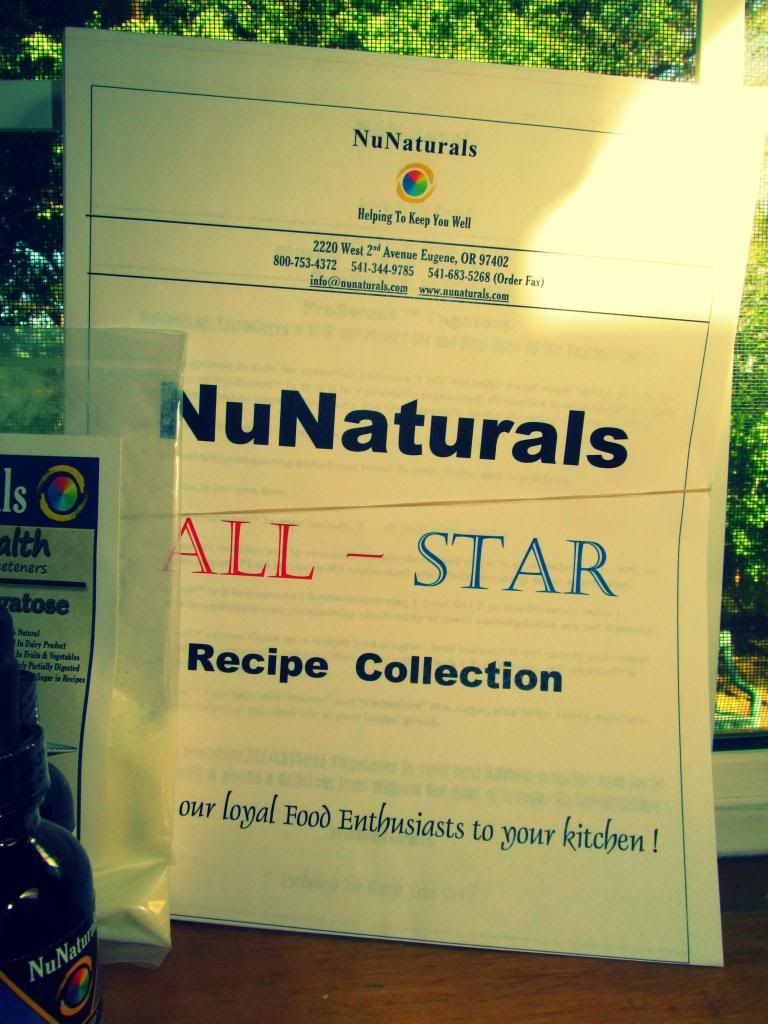 Along with the NuNaturals product that we got, it also came with some recipes that use NuNaturals products. I find it really helpful to have these recipes in that way, you know exactly what to use these products for especially if you are new to using Stevia.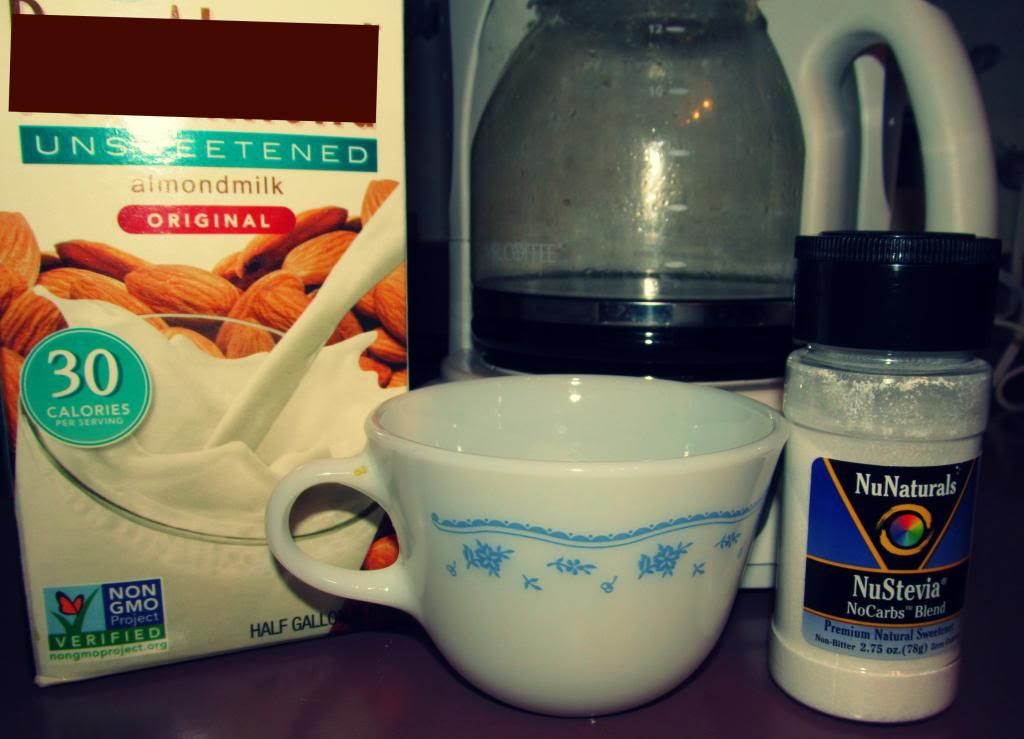 I used the individual packets of NuStevia White Stevia Powder on my Pumpkin Sweet Potato Pie Recipe (I thought I took a photo of the pie, but I didn't) last Thanksgiving and it was delicious! It didn't have that weird, bitter after taste at all. I used as many packets as I can to make 1/4 cup of NuStevia.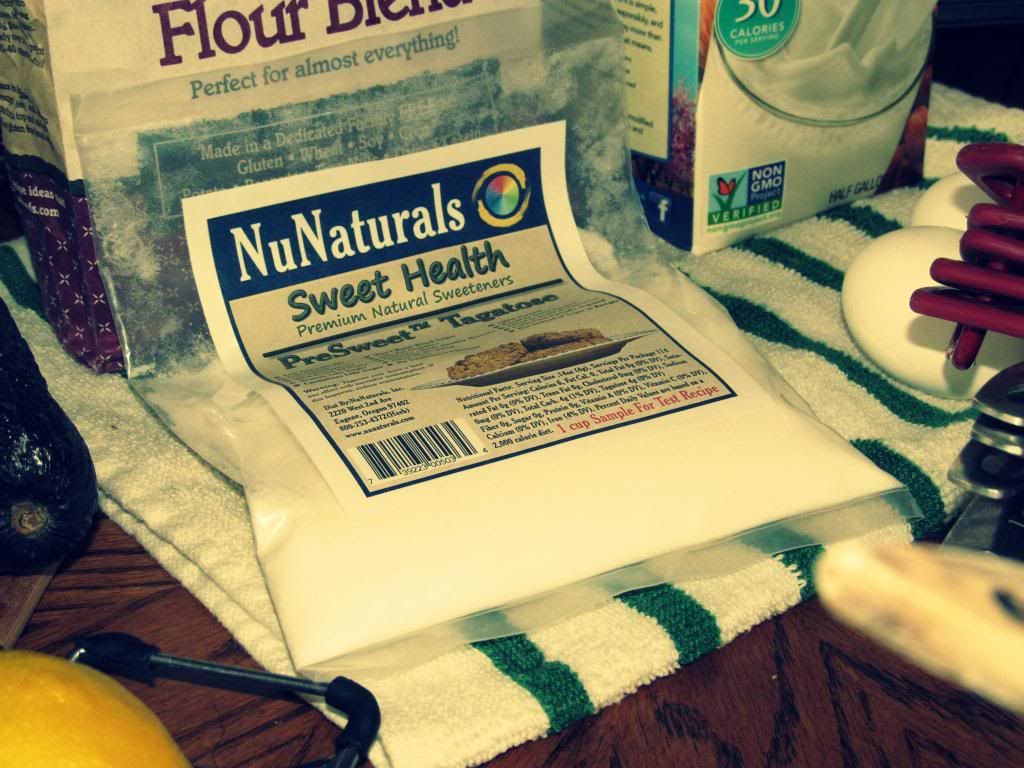 The one cup sample Tagatose came in handy with the recipe I tried because it called for a cup of sugar. Instead of using a regular sugar, I used the Tagatose. It looks like sugar and of course you can tell that it wasn't your regular sugar, but it tastes good. For beginners, it might taste a little bit weird at first, but you might get used to it. I am!
Our Review:
- I was really excited when NuNaturals sent us some complimentary products for my family to try. It was a year ago when Tim and I decided to use Stevia as our natural sugar substitute and not just some sugar substitute. After reading a health book, my husband and I began to search for the best Stevia that's out in the market. We were using a different kind of brand before we found out about NuNaturals, but the first one that we used had that bitter taste and an aftertaste. As much as I wanted to use that other brand, I didn't like the taste at all. Until I found out about NuNaturals. I must admit at first I wasn't so sure if I would like the NuStevia products because I really thought it is going to have that nasty bitter taste and aftertaste that makes me throw up. But to my surprise, NuNaturals products are the best yet. No bitter taste and it is sweet as sugar.
- I love the individual packets of NuStevia White Stevia powder because I use it to sweeten any kind of drinks that I have. And because they are in little individual packets, they are perfect to take with you in your purse at times you need to sweeten up your food or drinks while out and about. For me, one packet is enough to sweeten a cup of coffee or my smoothie. Thank you, NuNaturals!
Don't forget to visit
NuNaturals
website
to learn more. And, i
f you would like to win some NuNaturals products, enter the
giveaway
via Rafflecopter.
This giveaway is open to

US only

. You can enter as much entries as you can for more chances of winning.
Like NuNaturals on Facebook:
https://www.facebook.com/NuNaturals
Follow on Twitter:
https://twitter.com/NuNaturals