Okay, I was going to call this post "What I Wore", but it's been used a lot, so I thought of naming it in my language- Bisaya or Cebuano, just to be different. Ang Akong Gisul-ot means "What I Wore". There you go, a little lesson for today from me to you.
Anyway, we have had some warm days this week around the 40s, but very windy though, which kind of feels like Spring. We were supposed to go for a hike somewhere last weekend, but the wind was so strong it wasn't pleasant to be out of the house.
We did manage to go out of town to go shopping on a warm day, but before it was over, it was snowy and cold, yet again. The old winter is not giving up yet and it says more snowy days are coming our way.
As for me and my daughter, sickness has got to us, but we feel a bit better now than the past couple of days. Both of us have a cough and a runny nose, which is gross. I just hope my husband and my son won't share the same sickness we have. So far they are doing good and I it stays that way. Take care and stay healthy, everyone!
As much as I love this sweater, it just looks bulky on me. Like my shoulder's look really wide, but it is comfortable to wear so that's why I am still keeping it. Plus, it was my MIL's.
Vintage Hat: Flea Market $5
(obviously it is my favorite because I wear it more than my other hats)
Sweater: Freepile (was mother-in-law's)
Levi's High-Waisted Jeans: Freebie and altered
Shoes: Minnetonka Moccassin (Gift from the husband)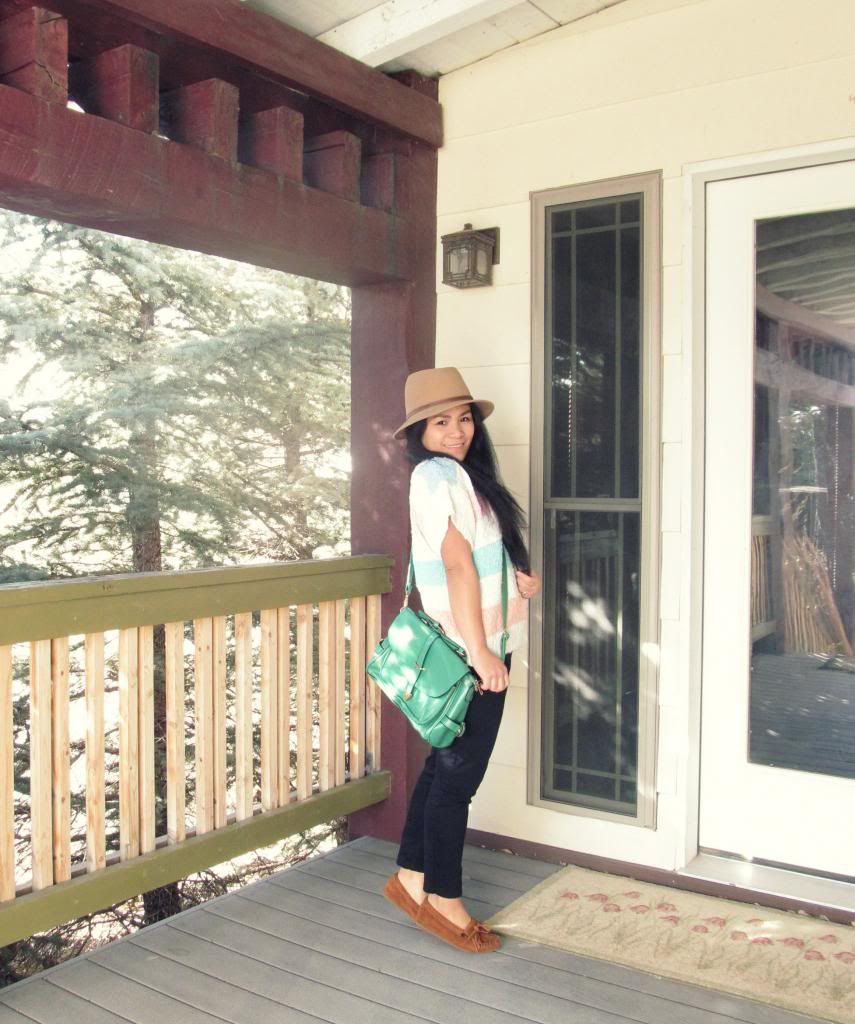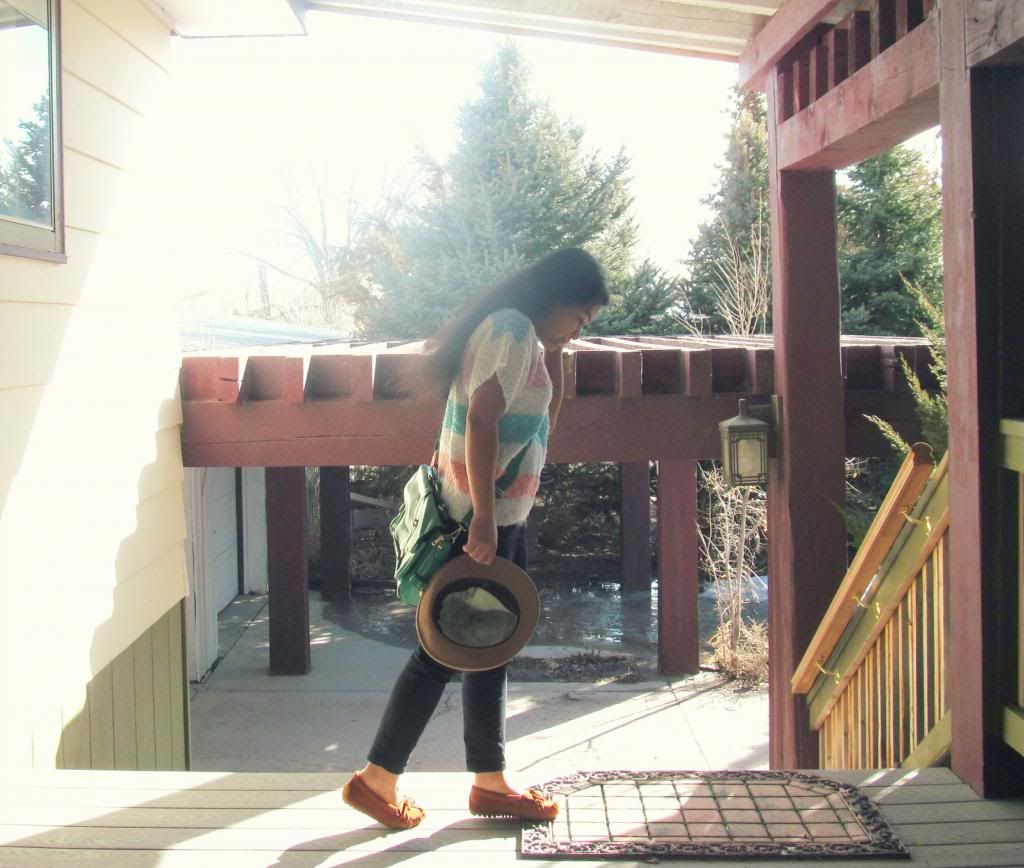 Thrifters Anonymous