I don't know what has gotten to me, but for some reason, I just didn't want to wear this dress anymore. I love the prints and the pretty flowers, I like the style and the cut, but the other night I decided to refashion it into my little girl's dress. Because it has been sitting in the closet for quite a while now that I could no longer stand it and had to do something with it, so it can be used again and not just collecting dust. And so I refashioned it. This is one of my vintage dresses that I got from a rummage sale a couple of years ago, and you can see me wearing this dress on this

post

.
I have no pattern or tutorial for this dress, but I just used one of my little girl's dress as my template or guide to creating this dress. It was actually easy to make, except for the collar part, which I somehow have a hard time making.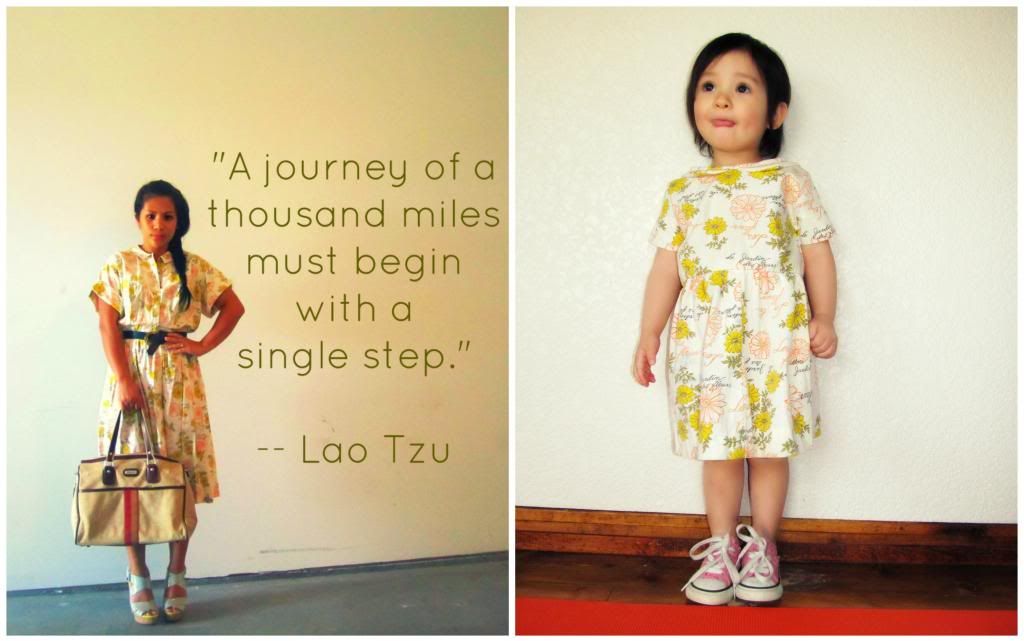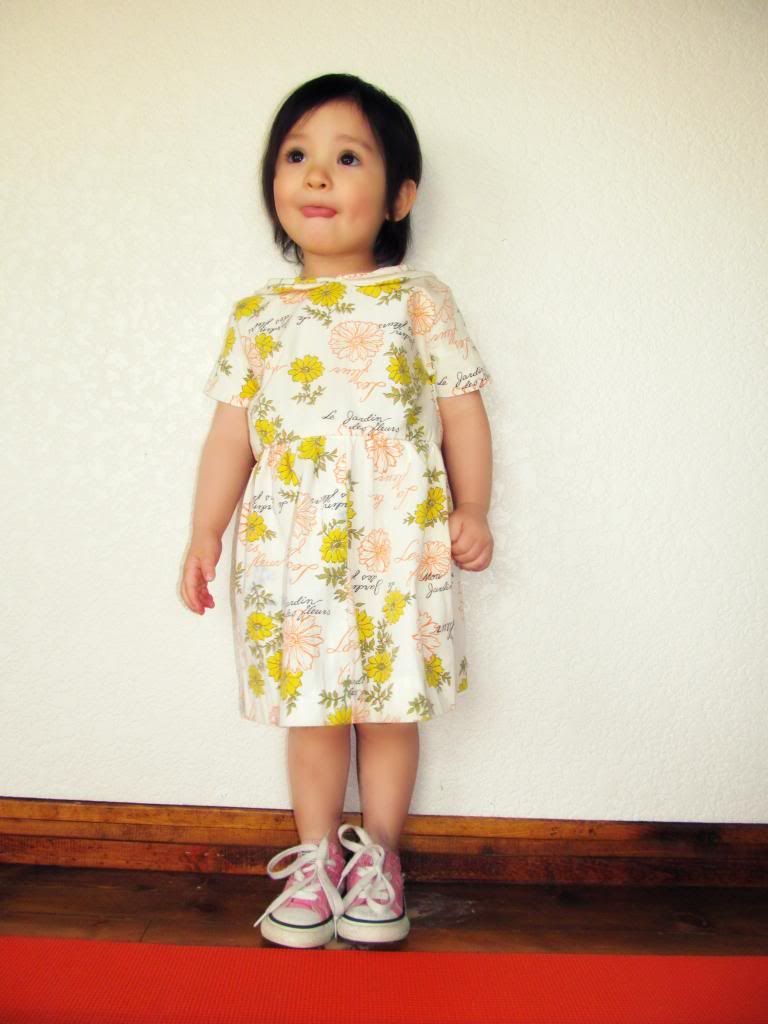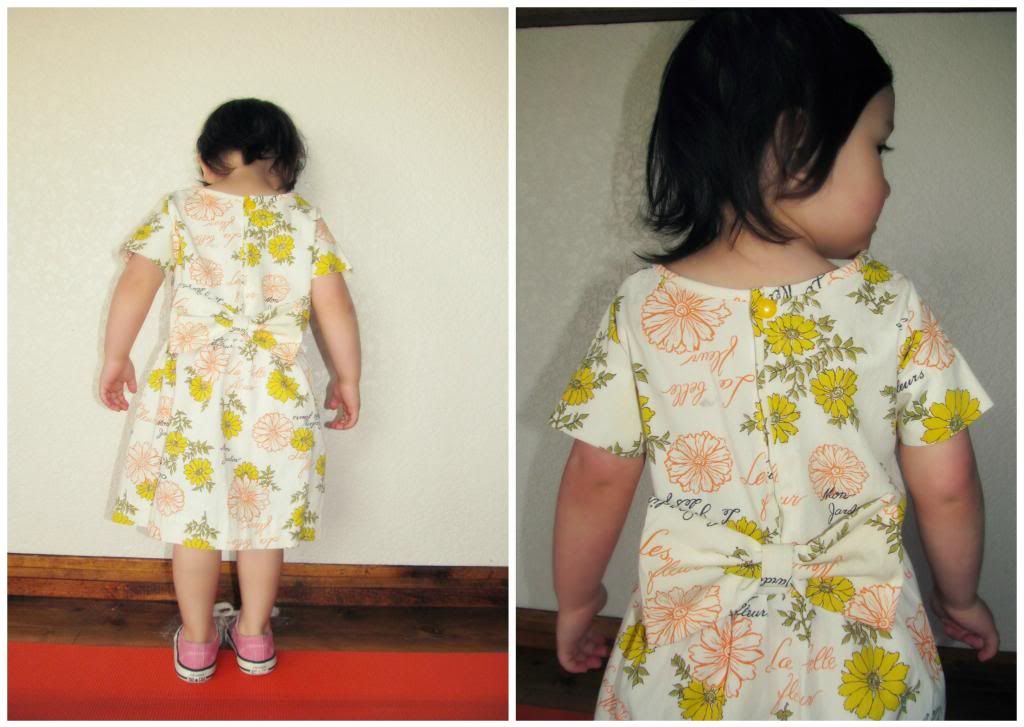 A snap closure on the back and why not add a big bow, too! And don't forget those pink Converse shoes!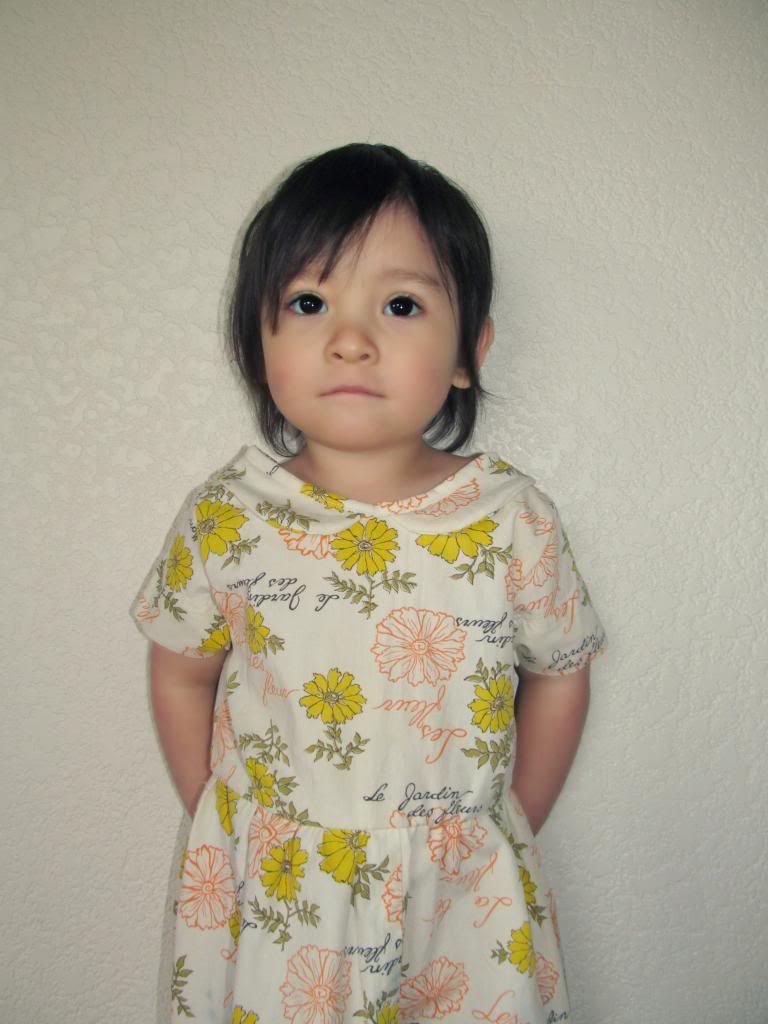 I added a little Peter Pan collar for my little girl's dress. It is not perfectly made, but I like it the way it is. It looks way cuter on her. Also, I seem to gravitate towards making this style of dress for her, and it reminds me this dress I made her when she was one year old.
Dress: Refashioned from a Vintage Dress for 25 cents - I Made It