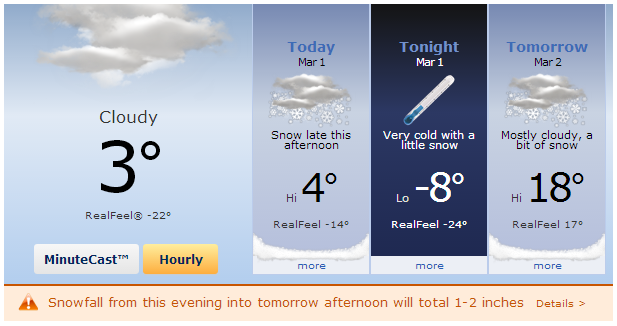 There's lots of snow on the ground and the weather is brutally cold. The old winter has not giving up just yet. Nowhere to go and it is freezing cold for the kids to play outside in the snow, so what better way to spend the day than to work out with mama.
I have really been slacking on my workout these days and my body is telling me it is time to get back to moving and keep it going. I guess it is part of the weather that makes you uninspired to even workout. Finally, I am up and moving again.
Recently, I received some complimentary DVDs from Doonya, which is a type of a Bollywood dance workout. It is fast and fun to do even though I don't understand the songs. (LOL) I am new to this workout and I know later on I will be able to keep up. I will do a product review about this workout around this week, so stay tune. In the mean time, here is a video of me and my kids.
You know you are a mother when sometimes, workout doesn't mean your ME time. Sometimes, kids want to workout with me. And why not! Instead of getting rid of the kids or stop working out, I let them workout with me. In the end, I could no longer follow along the DVD because of my kids, so I end up working out and playing at the same time. Life Of A Mama! My already skinny picky-eater man loves to workout with me, so as my girl. And guess what? Both of them are fast asleep after moving around with me. Ahhhh... some quite time for me and dadda. Enjoy!
(This is now an updated review about the Doonya Workout)

What Is Doonya?
Doonya is your happy workout inspired by our Bollywood-dance roots. Our signature class, DVD series and online media content features easy-to-follow cardio, strength-building fitness routines perfectly choreographed to the latest high energy, Bollywood-inspired music. We envision a world where working out isn't work–it's a blast. Much like Bollywood itself, Doonya offers students an opportunity to leave their troubles behind as they dance their worries away. While following a Doonya routine, you are a Bollywood star at the same time that you're working out your entire body. You'll be sweaty, but you'll be smiling.
- I am definitely enjoying this workout and like it says, if you can't keep up with the moves, it is alright just as long as you keep moving. The music's upbeat and makes you just want to dance to your own moves and rhythm when you can't keep up. You know, I can move, but there are times I can't keep up with the DVD, but that's alright. Because I know I am having fun, I am sweating, my bum, my thighs, my arms, and my tummy's burning up (in a good way) and I know it is working. It is fast, fun, and what a great way to change up your workout so you don't end up stuck in a workout rut. Thank you so much, Doonya! Awe! Just watching the video makes me want to go workout now. If you'll excuse me, I am off to do some Doonya. Don't forget to check out Doonya's

website

at

http://www.doonya.com/
, and see if it is something you would like to try.
- Below is another 11-minute video of me when I first did the Doonya (taken on the same day as the video above). I was trying to keep up with the moves and didn't know much about it. Doonya would be something fun to do when you get together with your friends and have a workout party. You do get really tired and sweaty, but when you do it with friends or any of your family members, it's fun! Hope you enjoy!