Over the spring break my family and I traveled back to Kansas to our old house for the week to take care of things around the house. Also, we have been really homesick and this visit was a well-needed trip for the family.
One of the things that we also looked forward to on this trip was to go fishing at our favorite fishing spot and was hoping to catch some bass. And sure enough, we were lucky we got three bass on our first fishing trip. Although, I was a bit sad I only got to go on one trip because we have been very busy working in our yard and in our garden as well. Plus, there were days where the weather wasn't pleasant to be outside. That next day after our first fishing trip, my husband went to the farm on his own and went fishing at the very same spot we were at, and caught a 9-lb bass. I think that's what he told me, but anyway, it was huge like almost as big as our 2-year old little girl. My fish craving was sure satisfied.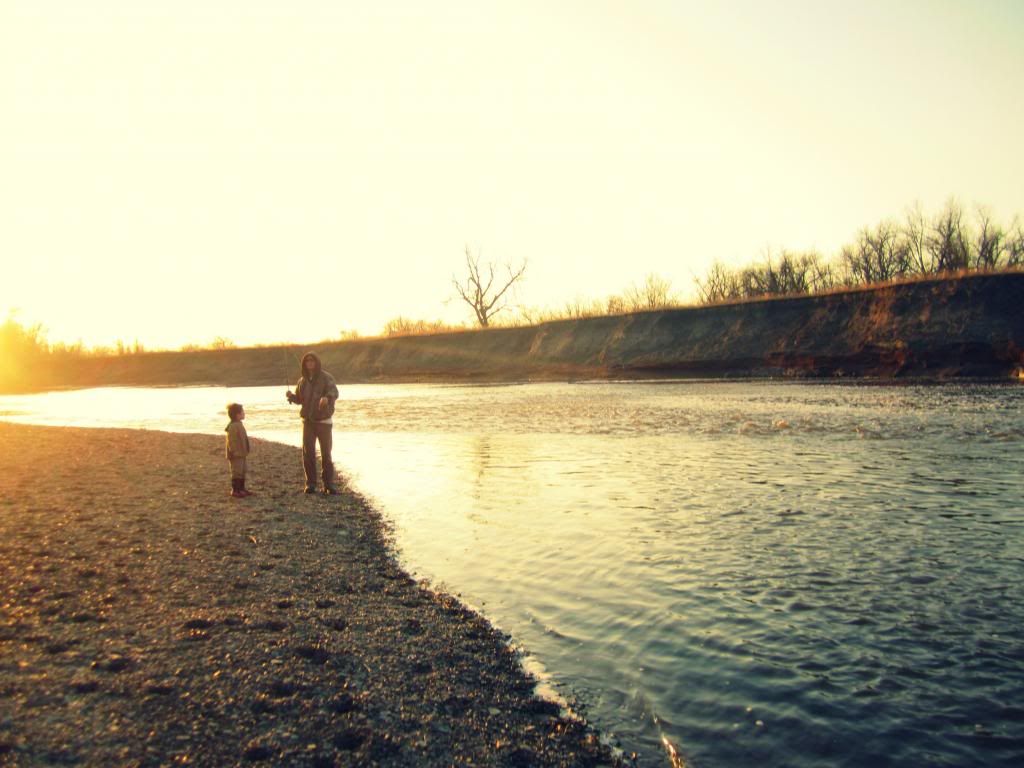 Teaching the young man how to fish.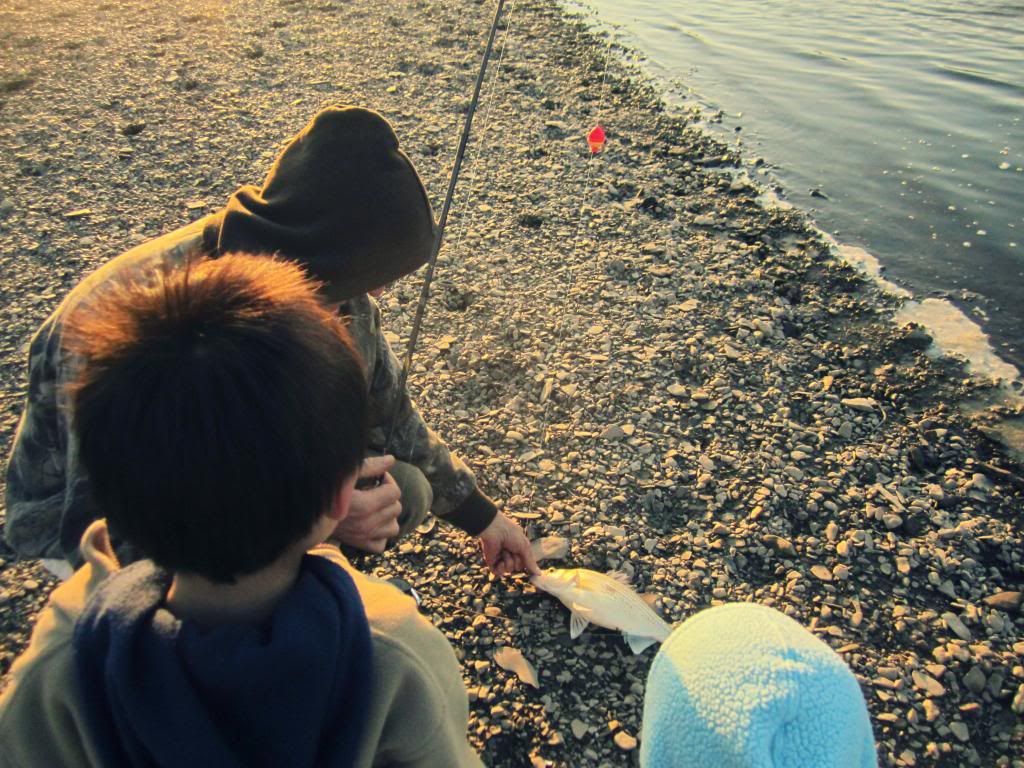 These three fish was what we had for dinner that night. My husband likes the way I cook my fish. I do it the Filipino way. I don't like filleting the fish because I want the bone in. It tastes waaaaaay better with the bone in. Just clean it up, season with salt and pepper, heat the oil in the frying pan and fry away. I also like to add garlic in the oil first for aroma. Yes! I cook my fish with the head and with the tail. I have influenced my husband into eating the fish head and the crunchy tail.
Great! (rolling my eyes) I got the smallest fish.