During our spring break back in Kansas, my son learned how to ride his bike without the training wheels on. It was sure exciting to see my little boy Harley pedaling that bike on his own around our yard. I can still see that look on his face where he was so proud and so happy to have finally made. Last summer he asked us if we could teach him how to ride a bike, but he just wasn't there yet. This time, he was ready and he did it. Proud moment for him and for us parents. And well, I may have burst into tears watching him. Darn motherhood hormones anyway. I cried because I was happy for him and I was proud of him. I mean, sure it is just learning how to bike, but for a little boy like him, it is a huge accomplishment.

Also, I cried because it reminded me of when I learned how to ride a bike, no one was around. It was just me. No one was there to teach me how to ride, and no one was there to tell me how happy and proud they were of me. I learned to ride a bike on my own from a bike that wasn't even mine. It was my cousin's and he didn't even know I was using his bike. Seeing my son riding on his own made me happy that I was there to witness that. And I was there cheering him and told him how proud I was of him for making it. And that I hope someday when he gets old, he would appreciate us being there on that special moment. That we were there who supported him and encouraged him to never give up. To always bounce back up whenever you fall off that bike and keep on trying.
He did have a few accidents here and there, some moments of frustration, and tears shed during the process, which it happens. But with a few words of encouragement, he then realized that in order for him to make it, he's going to have to wipe those tears off and get back on that bike and Never Give Up! And he didn't give up. Great job, my dear son! Great job!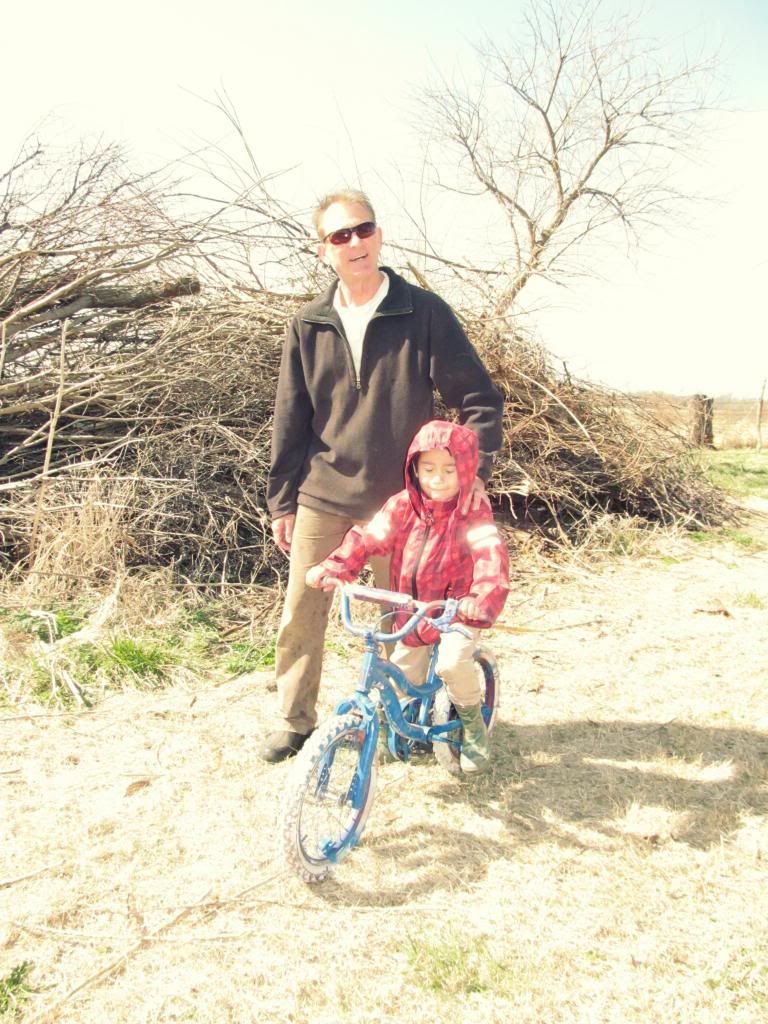 Above is a video of my boy riding the bike on his own for the first time. And well, also a video of my husband taking over the kid's bike. LOL! No. Our son was already crying before his father took the bike away. He was frustrated about something for some reason. Oh, kids anyway. Have a good one!