Yaye! A new bigger Teepee is up in the house. Remember when I made this temporary Teepee for my little girl bee? Well, I promised my kids I was going to make them a bigger one, one that they both can fit in. And, a promise has been made. Behold! A new Teepee with fringes, hand prints, and chevron prints. Ta Dah! Eck! What do you think, guys?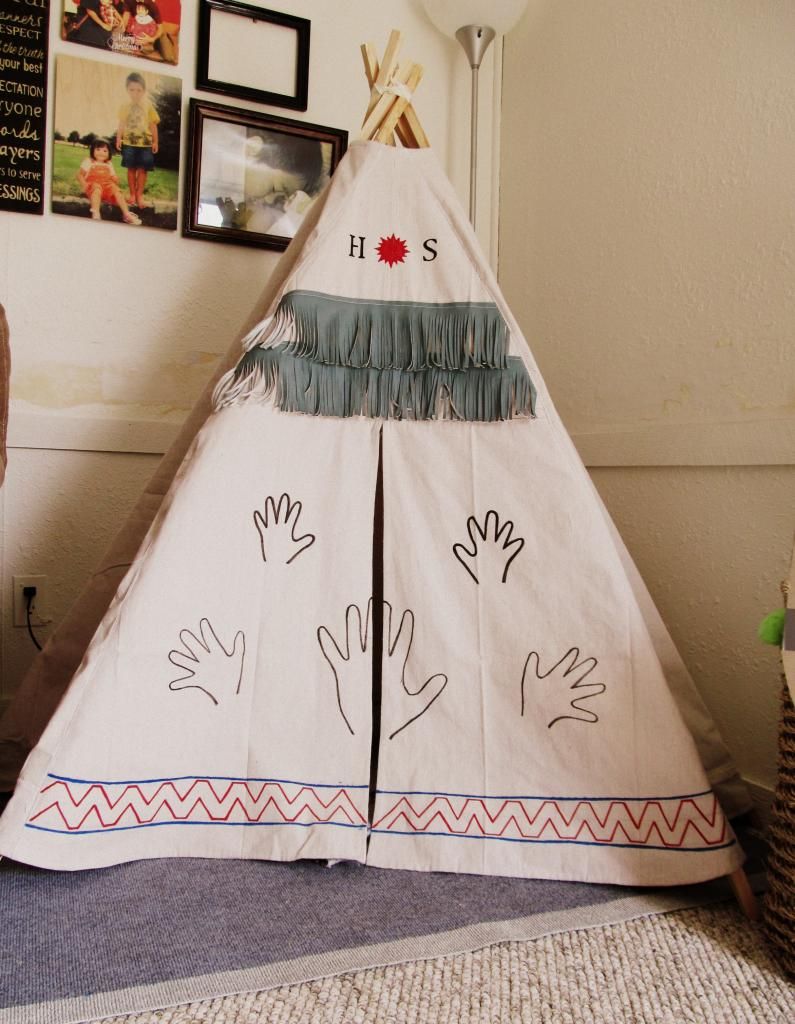 You want to ask me how long did it take me to finish the project? A couple of days. It took me two days because I had a little bit of an issue while sewing up the pieces of the Teepee. But nevertheless, my project is done and my kids are happy. And yes, they went to sleep for a couple of nights in their Teepee. I am telling you, it is nice and warm inside the Teepee. It holds heat pretty well and perfect for those chilly nights.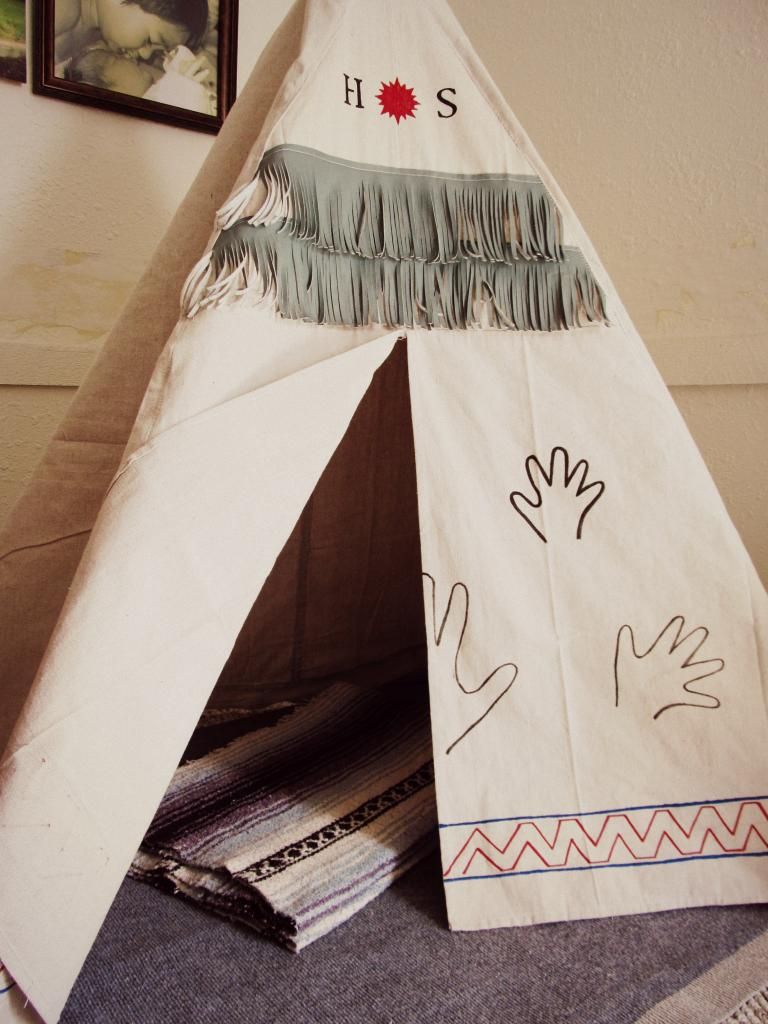 It is a simple construction that includes some hand prints from both of my kids and from my husband (the monster hand print in the middle). I free handed the Chevron prints on the bottom and those two initials on the top with the red star (as my little girl would call it) are stenciled using some leftover stencils from a previous project.
The fringes are made from a faux leather that I got from a thrift store for cheap some years ago.
Materials used for the project:
- Wood from Home Depot (don't ask me the measurement because I forgot)
(I forgot to get me some rope to tie the Teepee, but since I have some yarn in the house, I used that instead. If you want to make a teepee, it is best to use the rope to tie it. Or some leather strips. Or whatever you like to use to tie the wood pieces together. Just not the crochet yarn that I used. M'kay! I will replace it though.)
- Canvas Dropcloth- Home Depot (the one that is around $10 and there are two in a pack)
- Faux Leather for the fringes- thrift find
- Stencils for the Initials and the Red Star Or Red Burst in the middle
- Painter's Pens (I used Black, Red, and Blue in designing the teepee)
And oh! The grey carpet is from Menards. It is one of those cheap Interior/Exterior carpet that I think we got for like $10. It is big, but I cut it up into a square for the floor of the Teepee. I also painted the edge with white paint.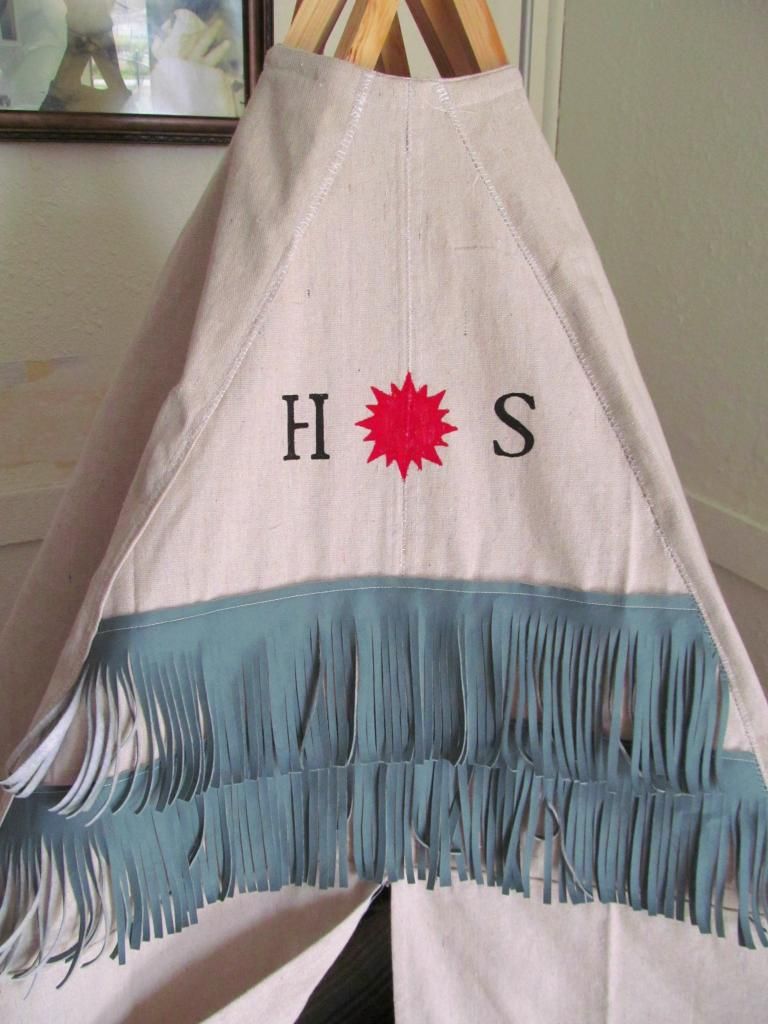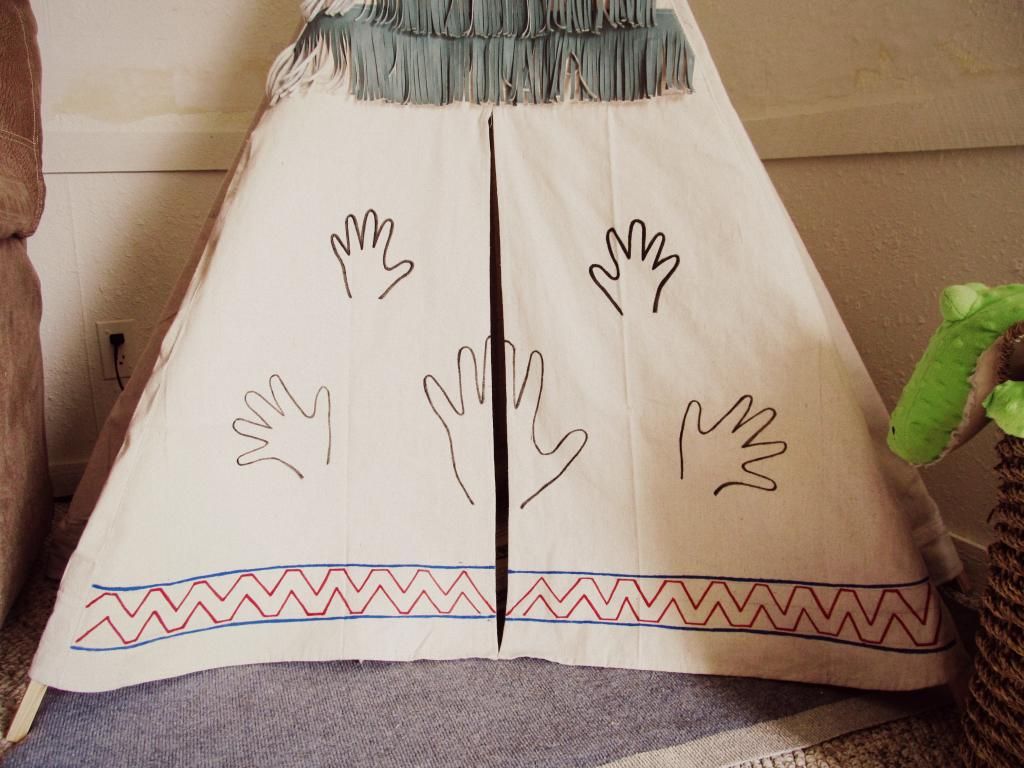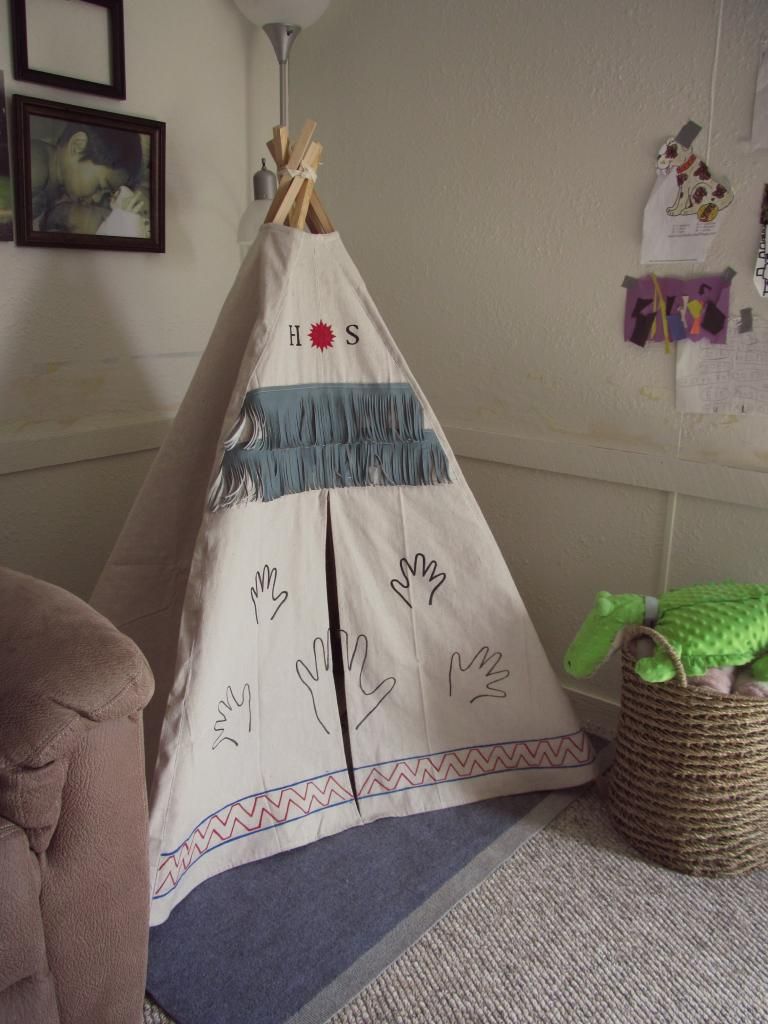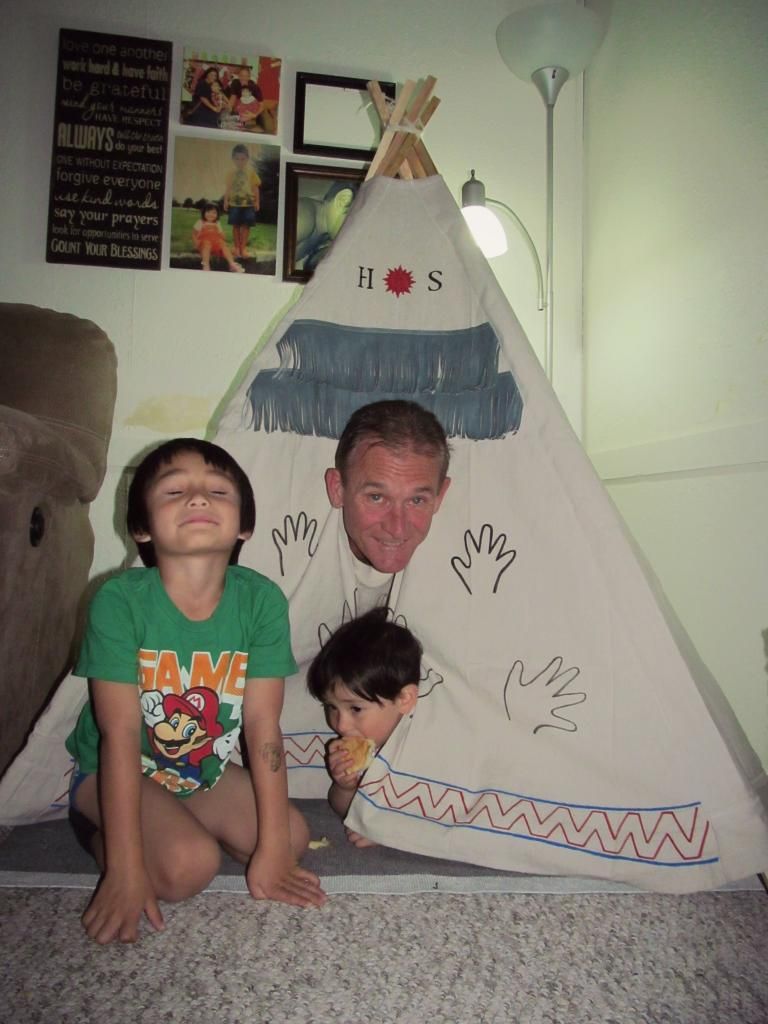 Did I say I made it for my kids? I guess daddy wants to play in the Teepee, too. The big kid couldn't resist.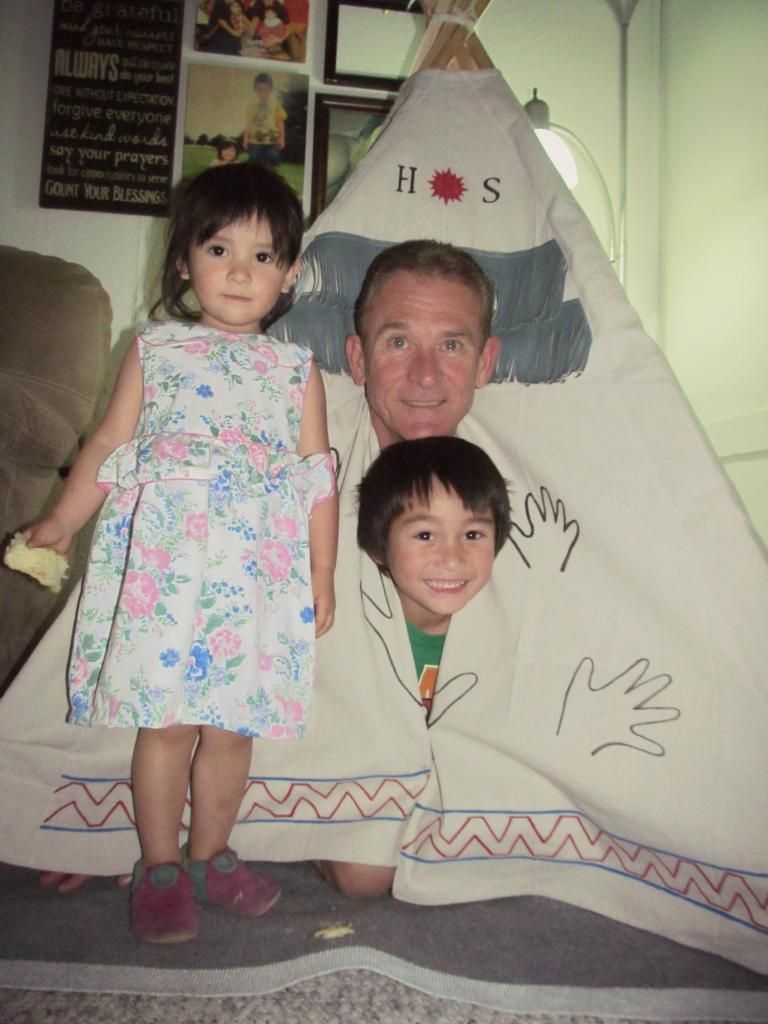 One warm and cozy night in the Teepee. Have a great one, everyone!!!