Raising my two kids is a wonderful blessing and a humbling experience. But in the world of parenthood, it isn't always rainbows and unicorns. Parenting is a huge responsibility, and at times can be challenging. Yes, there may be times where it can drive you to the world of Insanityville, but it is a blessing. It is worth it. I can't imagine my life without my two kids. They make my life more meaningful and exciting.
But this morning was a challenge. Since the big brother has no school today, I have two kids at home with me. And I love that my kids are with me. I miss my boy every day he goes to school with his daddy, and I know the little sister misses him too. But sometimes, having kids is a test of patience.
While I was preparing breakfast this morning, the two were not getting along and would not share their toys. The big brother was so curious about his sister's new dollhouse that he wanted to play. But the little sister didn't want to share. Although earlier, she was playing with her big brother's new tractor toy and the big brother didn't say anything about it. He let her play. Now that it is my little girl's turn to share, she didn't want to.
Sure, I could have told my boy that he shouldn't be playing with his sister's dollhouse, and that he should play with his toys instead, but I wanted my kids to learn about "Sharing". I wanted my little girl to know that even though it is her toy, sometimes she has to share it even with big brother. But she was not listening and she was walking around the house carrying her dollhouse while saying, "Mommy, this is mine! This is all mine!". The big brother wouldn't give up and was determined to play with her dollhouse. My two kids were fighting and the little girl kept on screaming and screaming at the top of her lungs. You can imagine the frustration I had. It was no fun at all! Finally, I could no longer stand the situation and I had to do something to break up the fight. Then I remembered the book that they both love to read about sharing. It is a book called, "I Won't Share!". This may sound familiar to some of you because I shared a video on this blog about my girl reading the book.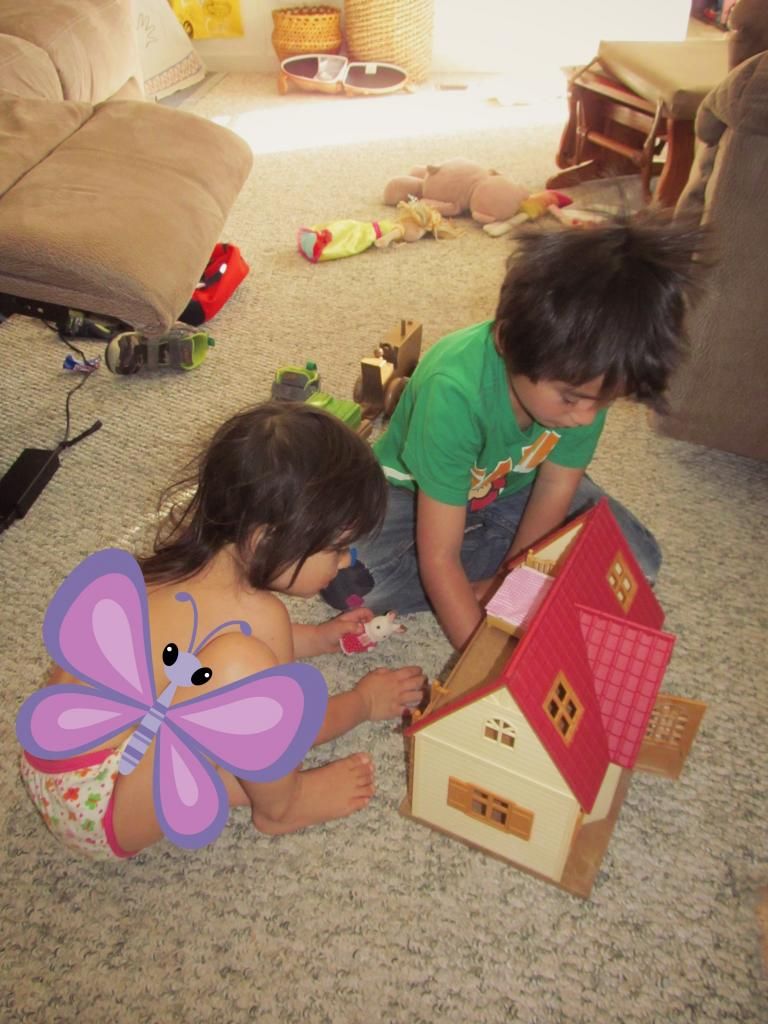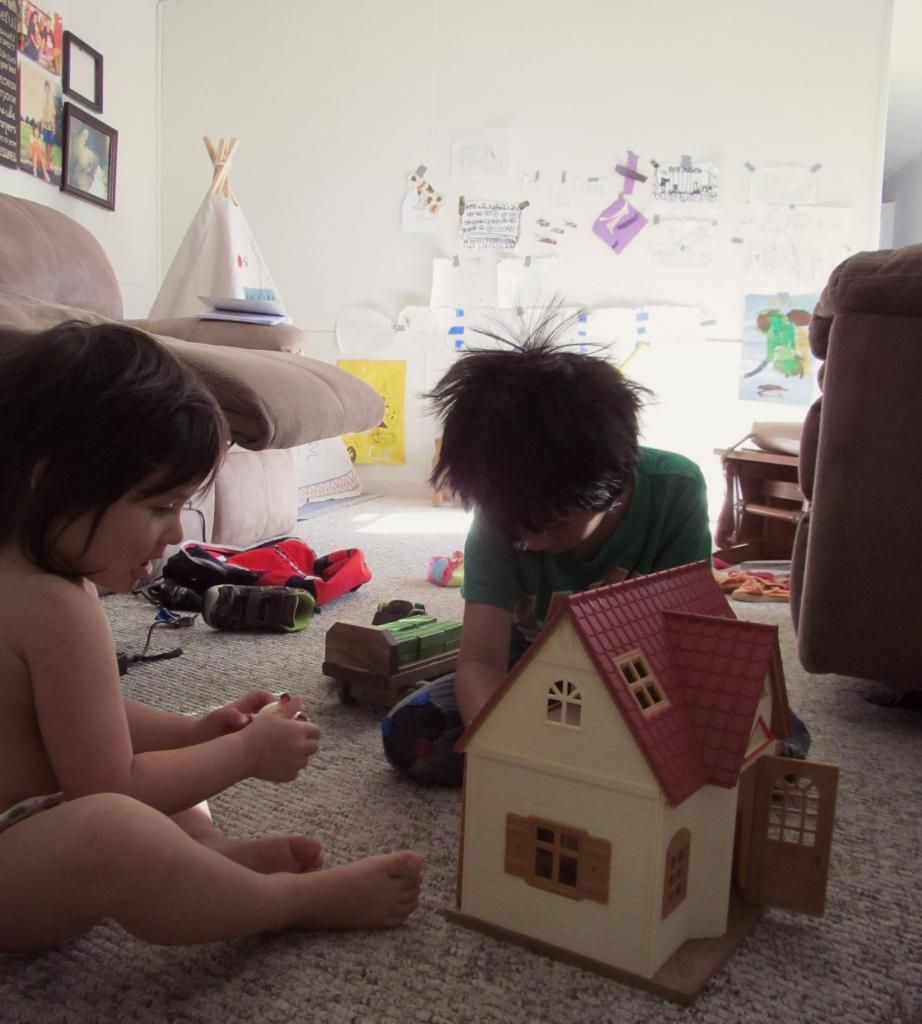 The book is all about this little dog and his new toy called "Squeaky". The little dog didn't want to share his new toy with the other dogs, but the other dogs wanted to play with his new toy. Then the little dog quickly realized that playing alone and not sharing is not fun at all. So he came up with an idea of sharing and playing with the other dogs, and they all had fun. When I reminded my kids about that story, my little man recited all the lines of the story because he pretty much memorized it all. The little sister listened and she softened up and shared her toys with big brother. The two got along and went on playing with both of their new toys- the tractor and the doll house. And the house was back in order.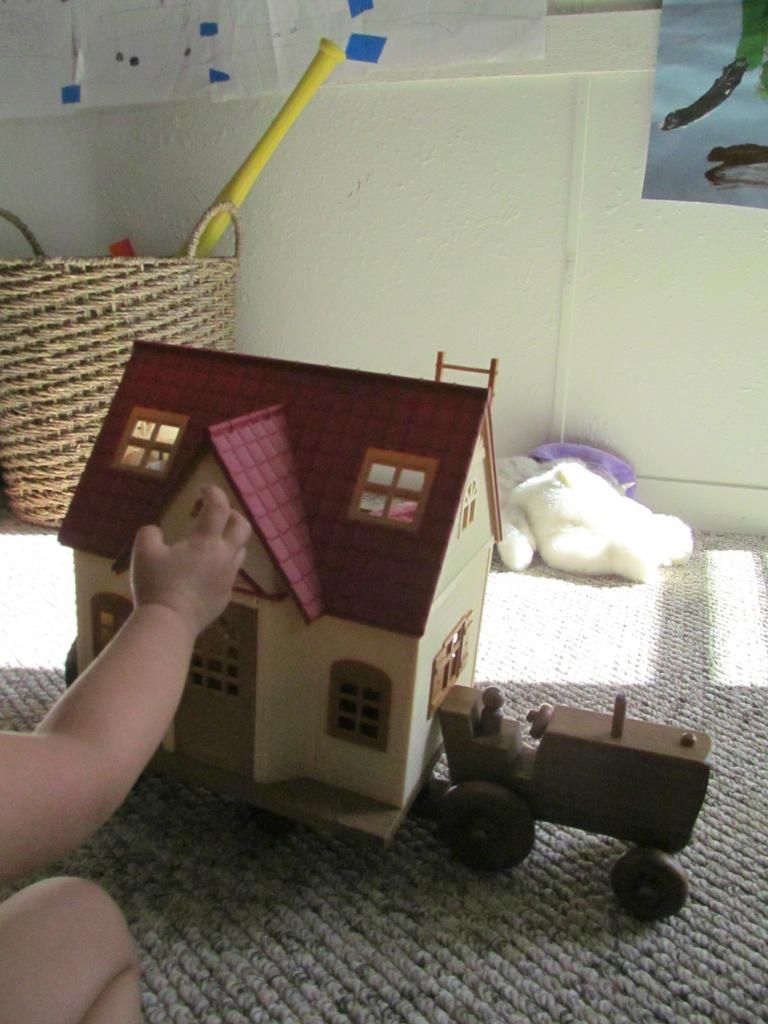 I could have told my son that the dollhouse is actually for girls, and he shouldn't be playing with it, but I wanted to teach them about sharing and getting along. After all, they are family. And at the end of the day, when mom and dad are no longer around, they are all the family they have. While they are still young, they need to learn the value and the importance of family and sharing.
When you have kids, you become their everything. And when I say everything, it means you become their consultant, their adviser, their Psychologist, their nurse, their teacher, etc. And the most important of all, you become their loving, patient, and responsible parent. A type of parent who is always there to raise and guide them to become responsible and respectful people as they grow up. I am not a perfect mom nor an expert in parenting, but I love my kids dearly that I will do all I can to raise them well.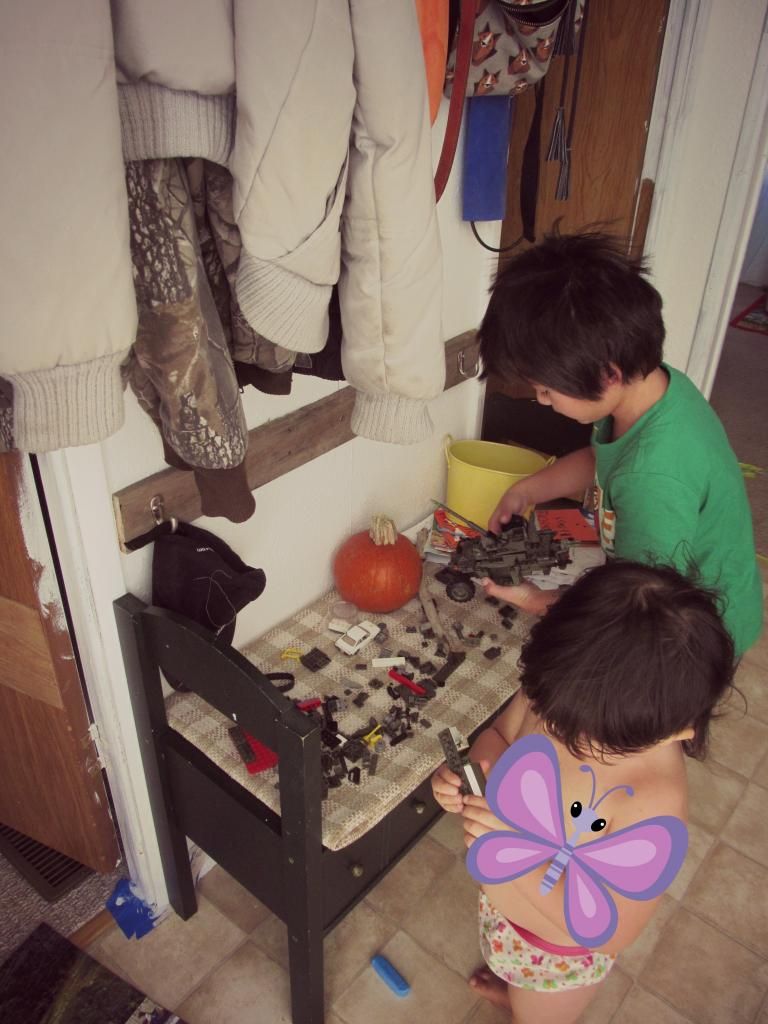 Today I may have taught my kids about sharing and family, but they too taught me something about being a better parent. I could have yelled or shouted at them, but I didn't want to do that. Instead, I came up with a better solution to break up the fight, and it didn't involve screaming and yelling at my kids. After they listened to me, I gave them big hugs and kisses and told them how happy I was that they both listened and they both got along. It is important for them to know that I appreciate them. Right now as I am writing this article, the house is peaceful, with two content and happy kids playing with their toys. Thank you to a book that teaches kids about sharing, and thank you Dear God for giving me that knowledge to come up with a better way to teach my kids. Have a great one!