Woke up early this morning before 7:00 A.M. and went to the rummage sale so early. I think it is the earliest I have ever been and there were only two of us there so far. I like it because there was not that much people around, so I was able to take my time sorting through racks. I hated myself though for not buying the two vintage suitcases just the ones I really like. It would have been awesome to have, but I didn't. I hesitated at first and when I went outside to look for it, someone had already bought it. Man! I hated it. Why oh why? Oh well, it wasn't meant to be. Although, I did get to shop some pretty awesome things though and I paid $11.30 for everything. I know! The best deal in town for sure. I am just a little bit sad though because this might be my last rummage sale shopping maybe until next year. I don't know! I am surely going to miss this, but I am still going to thrift shop though in the new place that we are moving in, so it still be okay. I will just miss how cheap the prices are. Anyway, here are some photos of the haul.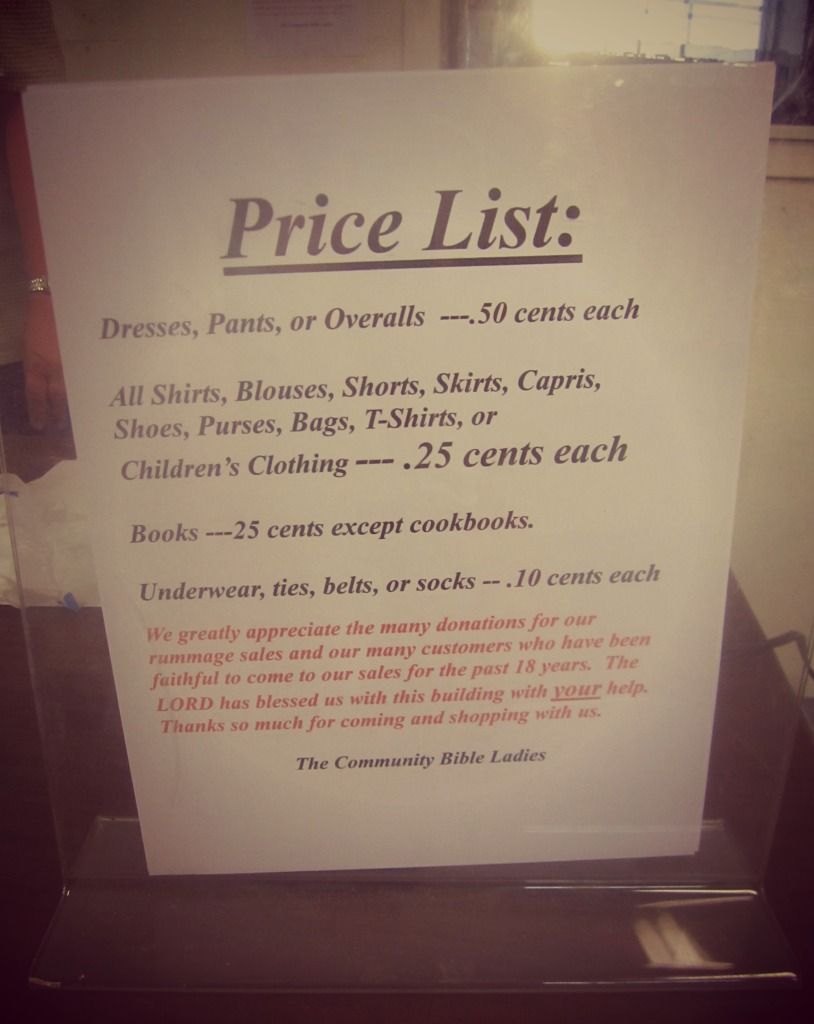 To show you that I am telling the truth when it comes to the price of my rummage sale haul.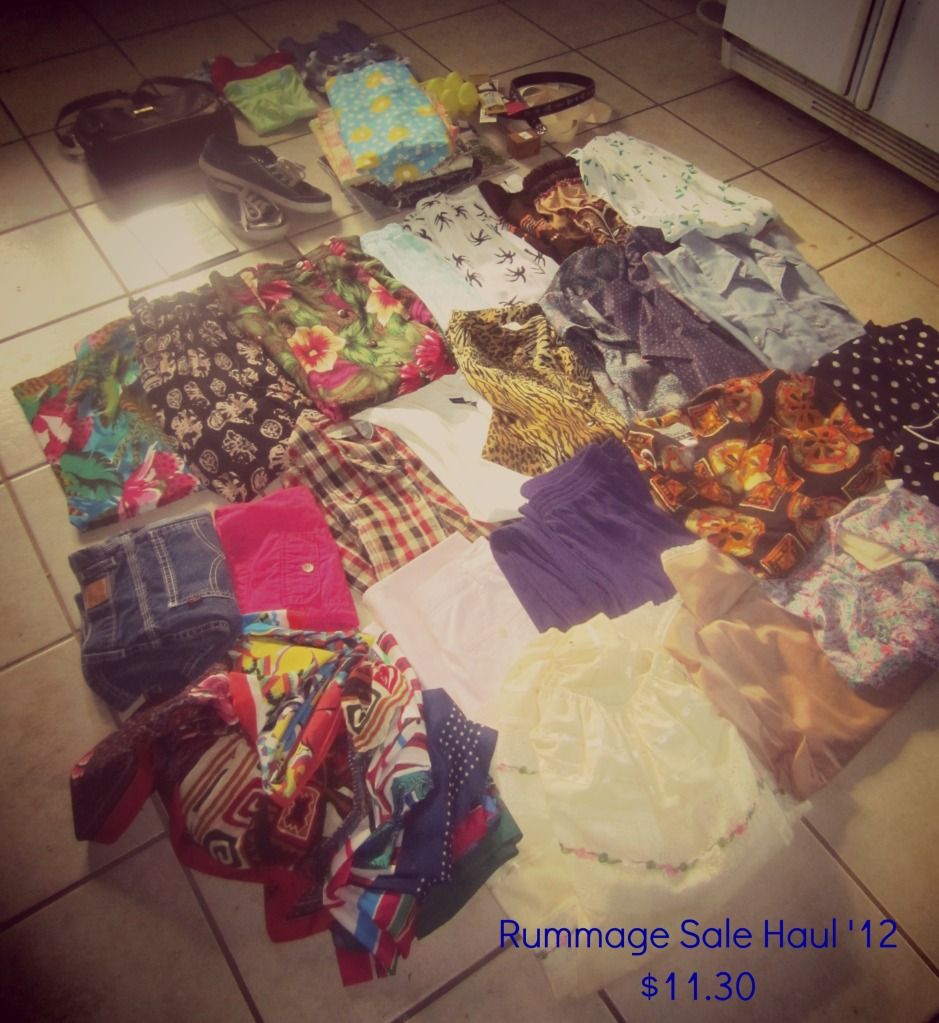 Ta-Dah!!!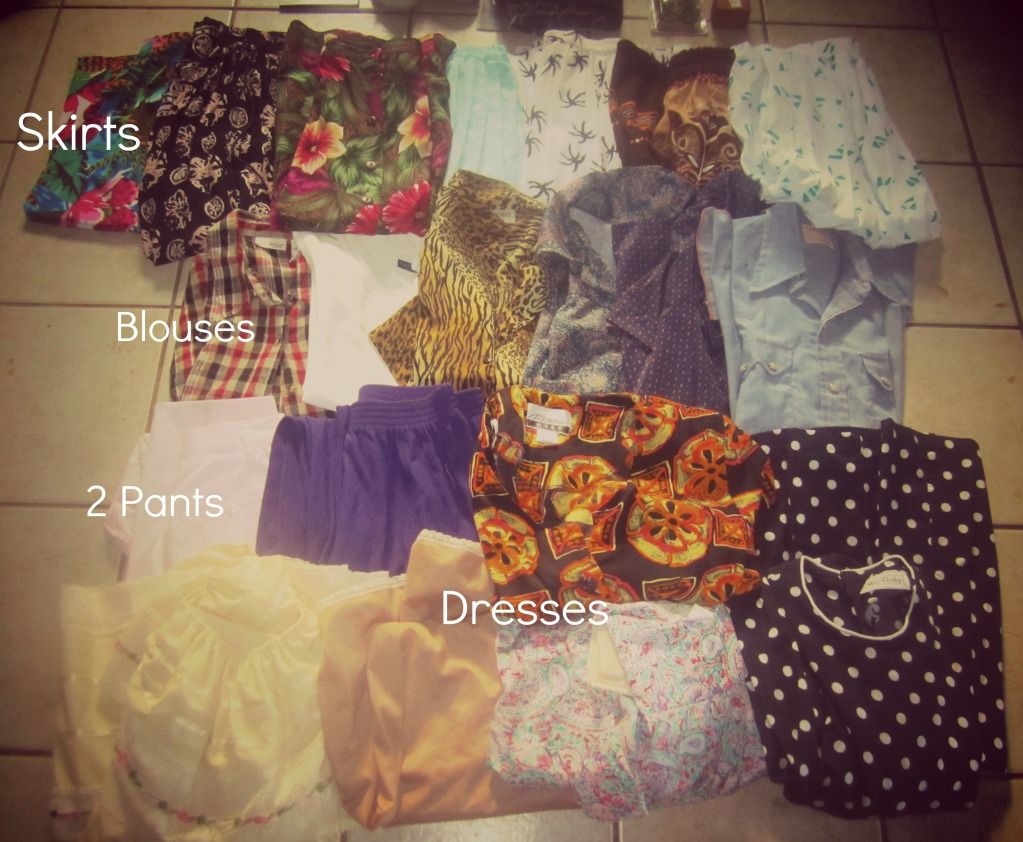 Clothes for me.
Like I needed more clothes.
I can say that I have quite a few vintage skirts and vintage dresses in my closet now. Enough to even last me for a long while. I can't wait to wear them and see how I style it.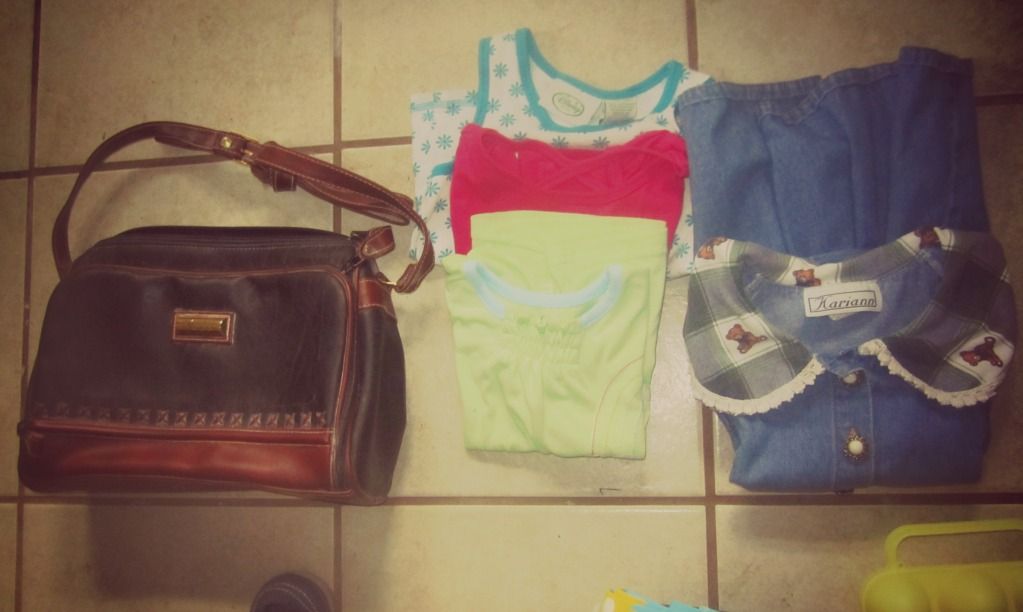 Clothes for my little girl and a Kathie Lee Collection Bag for me.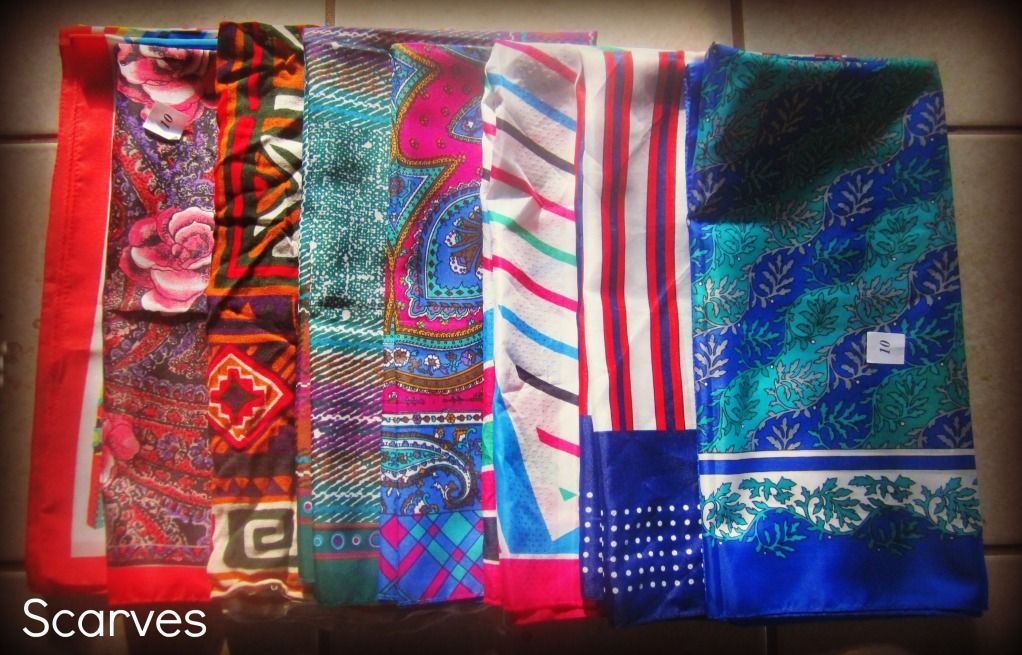 Someone's been collecting a lot of lovely scarves. I could not believe it when I saw a pile of these babies and I snagged almost all of them and left two scarves for someone else to have.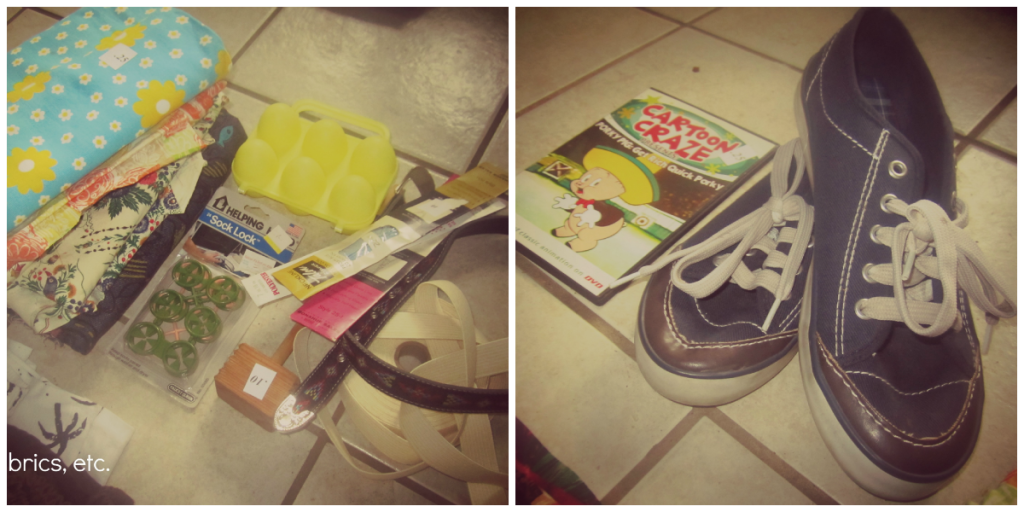 Vintage fabrics, Sock Lock, Vintage zippers, elastic, mallet, yellow egg crate (cute), shoes, etc.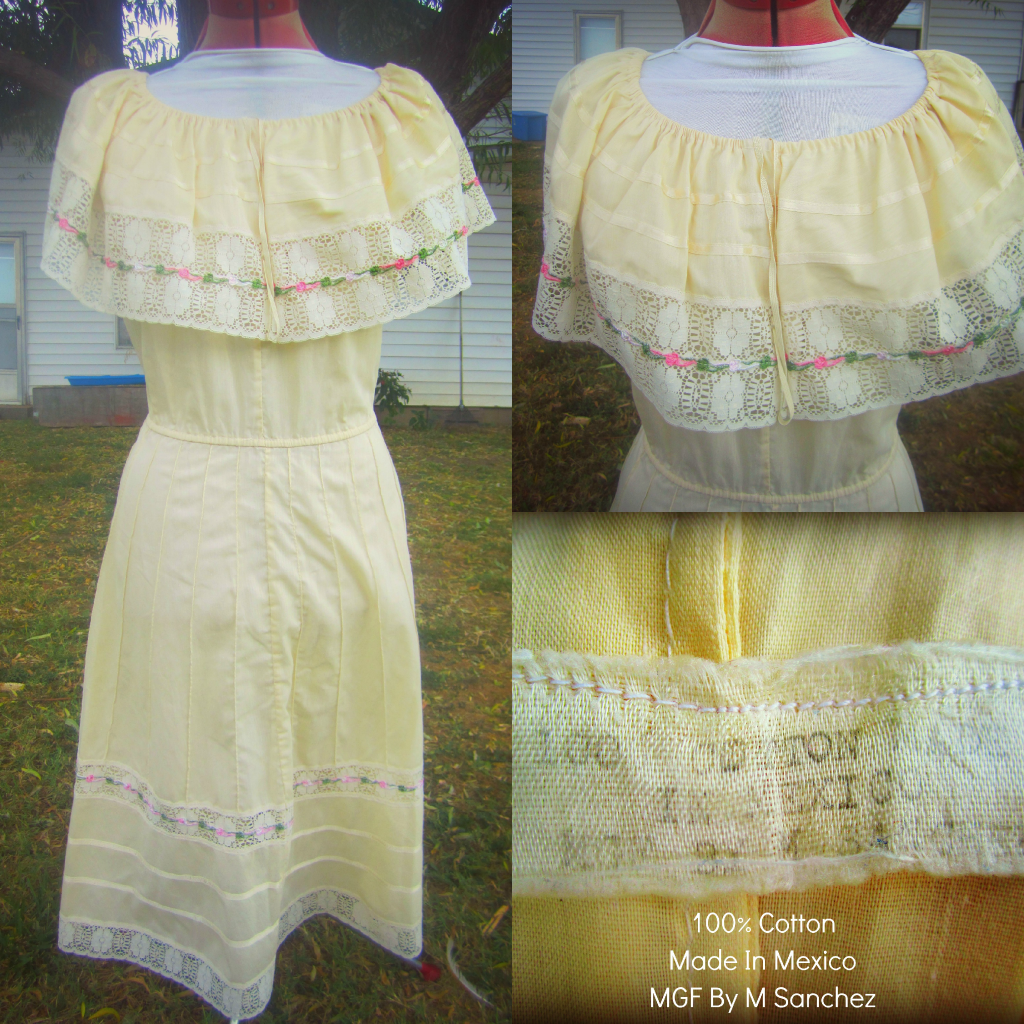 Oh I love this dress made in Mexico. I have to fix the elastic on the top and on the waist though, but that is an easy fix for sure. Other than that, this dress is lovely and all I need is a pair of Mocs and I am good to go!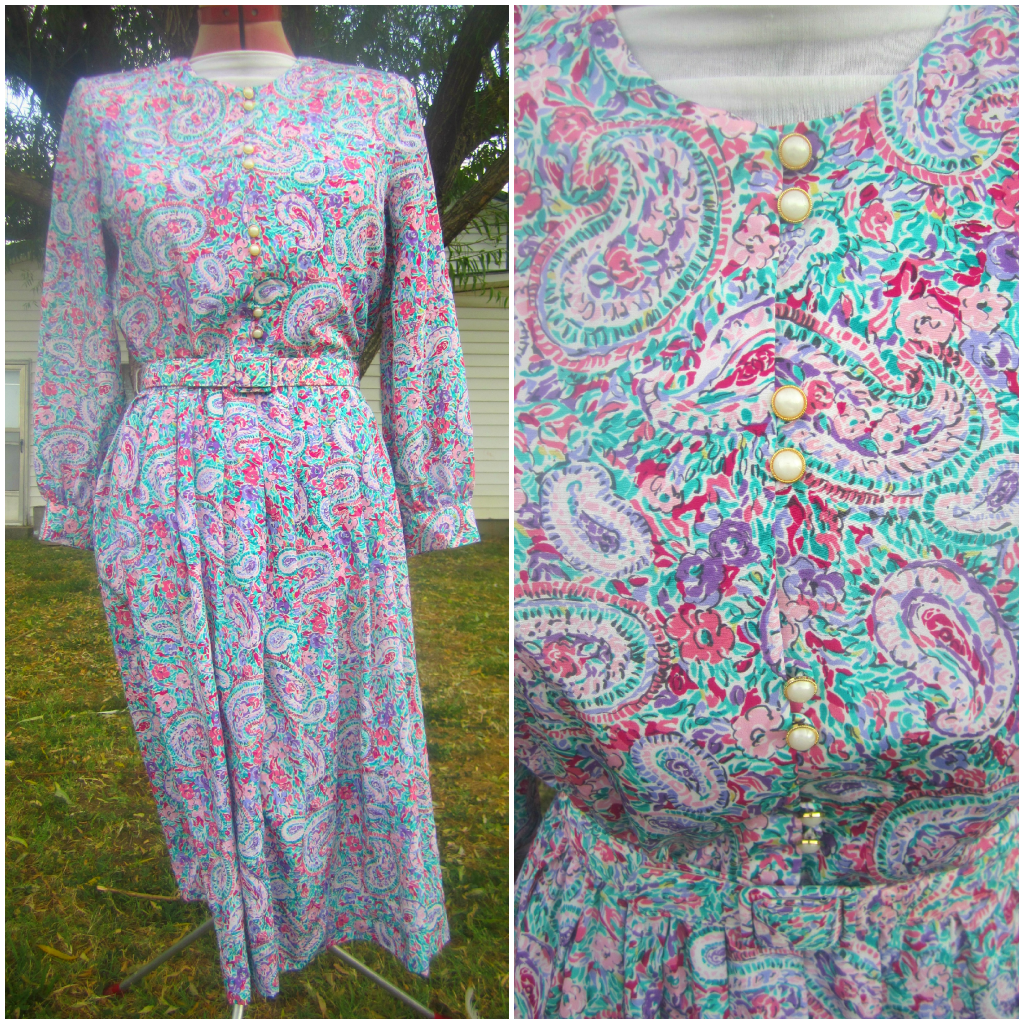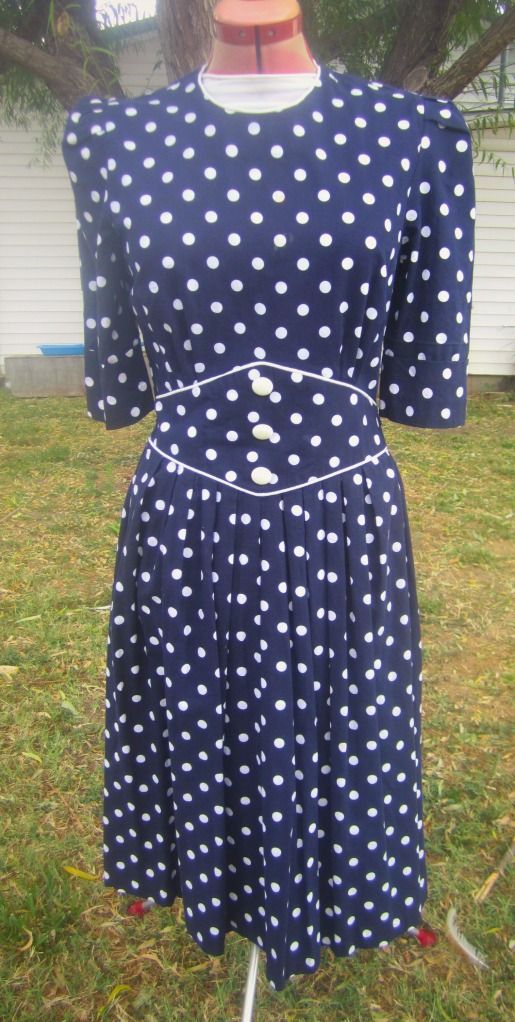 And who doesn't love Polka Dot dress?
It has a shirring effect on the back, but the elastic is old so I have to rip it off and replace with a new one. Again, easy fix.
See, I don't have to go to the mall to buy me one of those pleated skirts that can cost me bunch of dollars. I just have to wait for the rummage sale and all I have to pay for it is 25cents. You must hate me right now.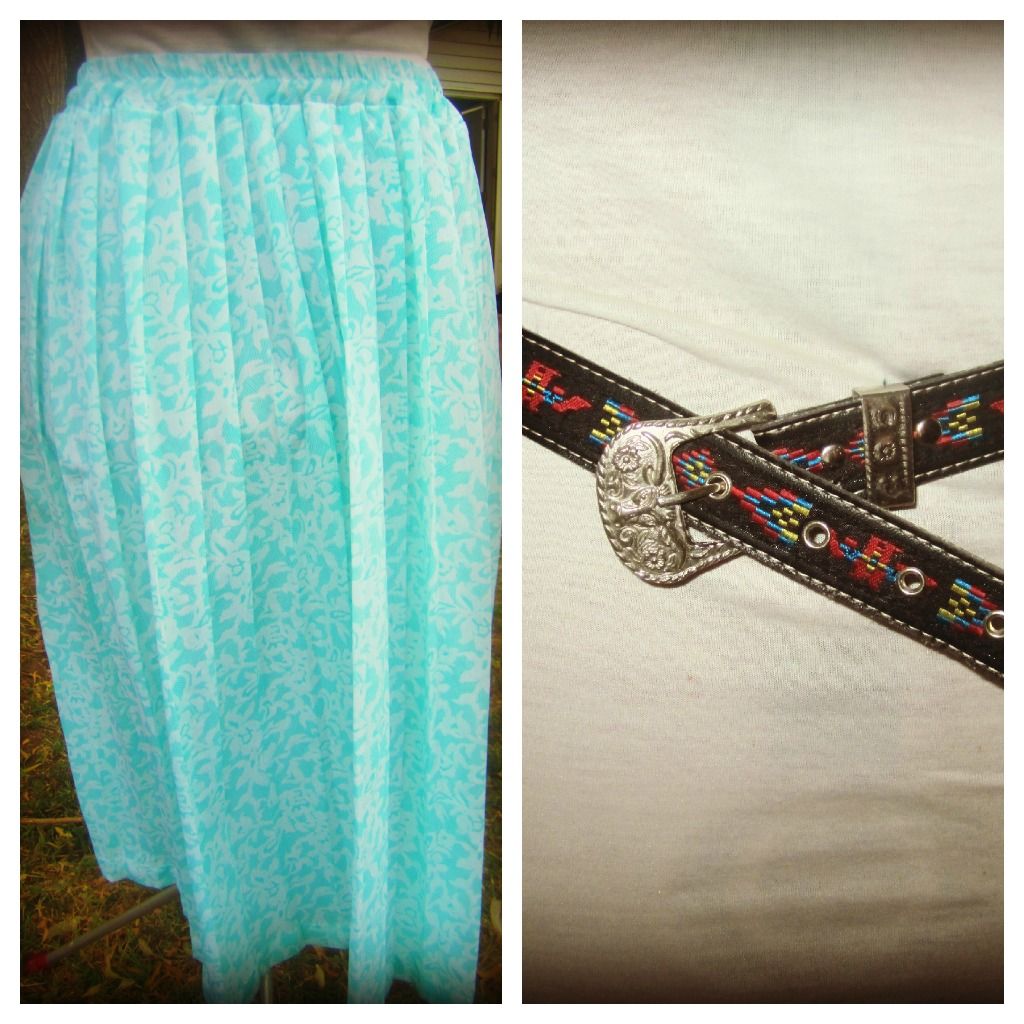 Out of all the belts they have, this is the only one that I really like and I love the Western kind of look.
That is all my rummage sale haul for today and I think I did pretty good. There will be another rummage sale on the 3rd of August, and I probably won't make it. I have been shopping at this building for six years now and like I said majority of my clothes comes from there. I am not a bit embarassed to say that, infact I pat myself on the back for doing such a good job at not spending ridicoulus amount of money in buying clothes. I hope you enjoy my thrift haul for today! Have a great almost weekend, everyone!!!! Be safe!!!!