I have been cleaning out our closet for few days now and was able to donate bunch of things to the church already and still has more to go, but there are certain things I just could not giveaway yet like my little man's receiving blanket when he was a little baby. I decided that if I can't give them away that I could use it for something so I turned it into my little girl's cloth diaper. If you have been following my blog, you already know that I use cloth diapers for my little bee (second child). Even though I think she has good number of cloth diaper stash now, I still want more because cloth diapering is addictive. Like they are just cute and it comes in fun prints and colors. What can I say? I decided to turn an old receiving blanket into a cloth diaper and this is how it turned out.
For this diaper, I used the Rita's Rump Diaper Cover pattern that I turned into a pocket diaper style, and you can find it online and print it for free. It is from a fleece receiving blanket, it's so soft and gentle on baby's bum, and for that blanket I made one cloth diaper out of it. I just serged the sides of the diaper, sewed the elastic on the leg area and the back as well, I double stuffed it with one of my bamboo inserts and another mama ease insert, attached the snappi and it was ready to wear. One easy and really quick cloth diaper sewing. Cute, eh?
No snaps. No Velcros. Just fold and snap it with a snappi or a pin.
And the verdict? I think she likes it! It is so cute and I could not help myself from pinching her cute cloth diapered bum. Softie, softie! Not only it is softie, it works well too. If you have some unwanted baby blankets that you want to get rid of or any unwanted shirt maybe, send them my way. I would love to take them! LOL!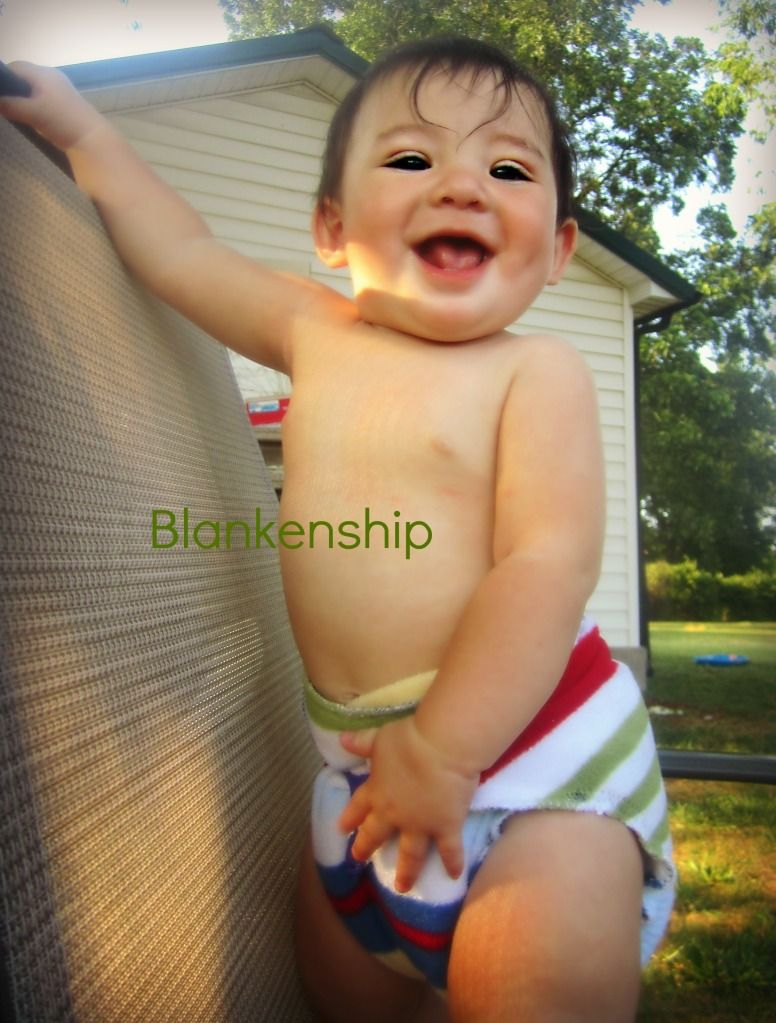 Have a cute bummy day! I mean, have a great one!