On the last day of my husband's summer vacation, we went on a short trip to the Coronado Heights, which is about 20 to 25 minutes away from our new place. I didn't know anything about this place until my husband told me about it and its history. Instead of driving all the way up to the top of the hill, we decided to park our vehicle at the cemetery and started our hike from there. The hike was only about three (3) miles I believe going around the hill, so it wasn't too bad. We needed the hike and to burn some calories, anyway. It was a pretty neat little area and glad we went. The hill is only about 300 feet above the surrounding valley floor, and when you get to the top of the castle you can see things around like fields and flat lands. No mountains in the photos everyone because we are still in Kansas. Here are some photos.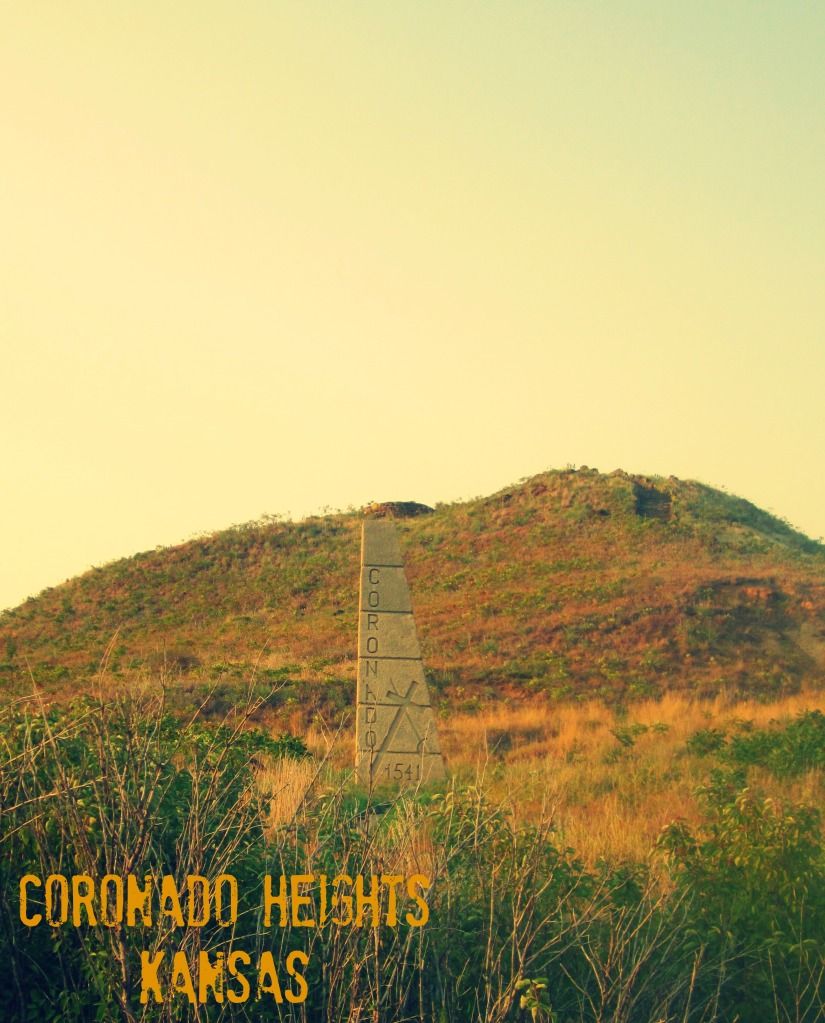 Here is a little bit of history about the area from Wikipedia.
"Coronado Heights is a hill northwest of Lindsborg, Kansas. It is alleged to be near the place where Francisco Vasquez de Coronado gave up his search for the seven cities of gold and turned around to return to Mexico.
In 1915 a professor at Bethany College in Lindsborg, found chain mail from Spanish armor at an Indian village excavation site a few miles southwest of present Coronado Heights and another Bethany College professor promoted the name of Coronado Heights for the hill. In 1936, a stone shelter resembling a castle was built on top of the hill as a project of the Works Progress Administration."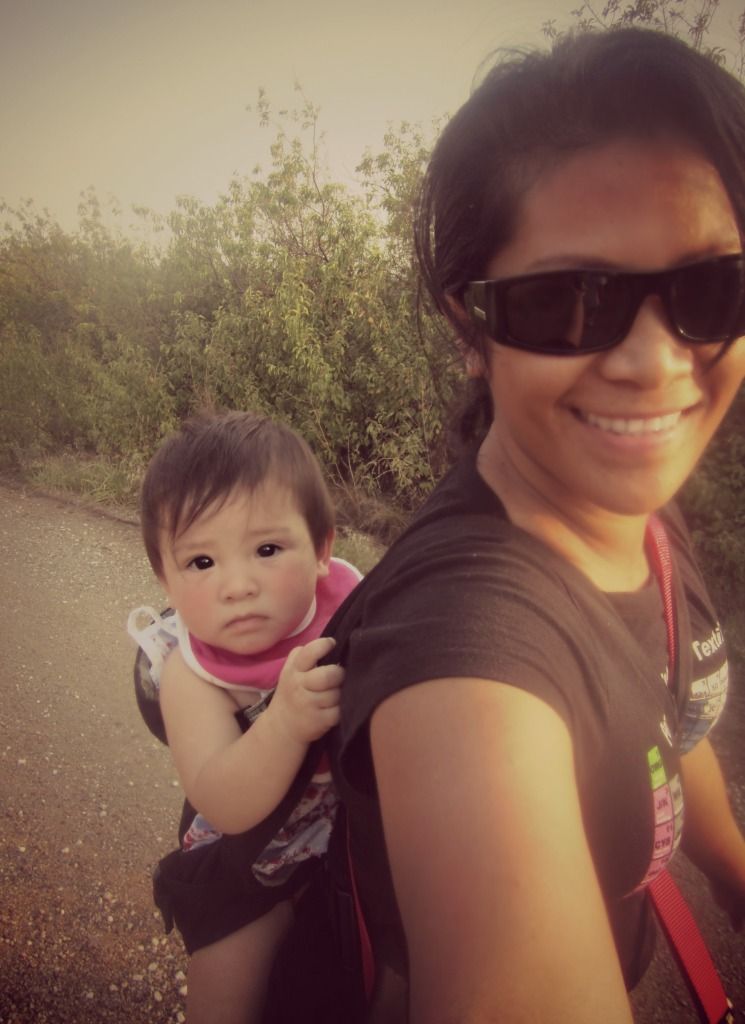 On to the top of the hill we go. My little girl's a trooper.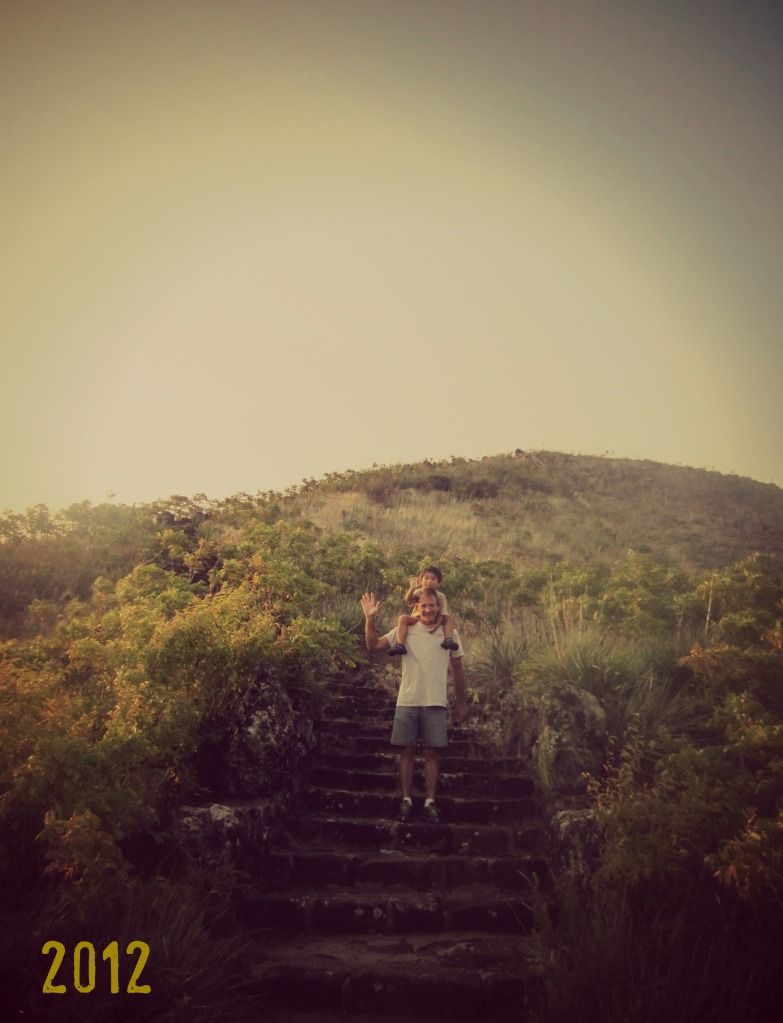 If only I knew more about the place and the hike, I would have worn my hiking shoes and shorts on. It was a bit humid and those jeans aren't for hiking. Oh well! We made it. It was a short and a fun visit anyway.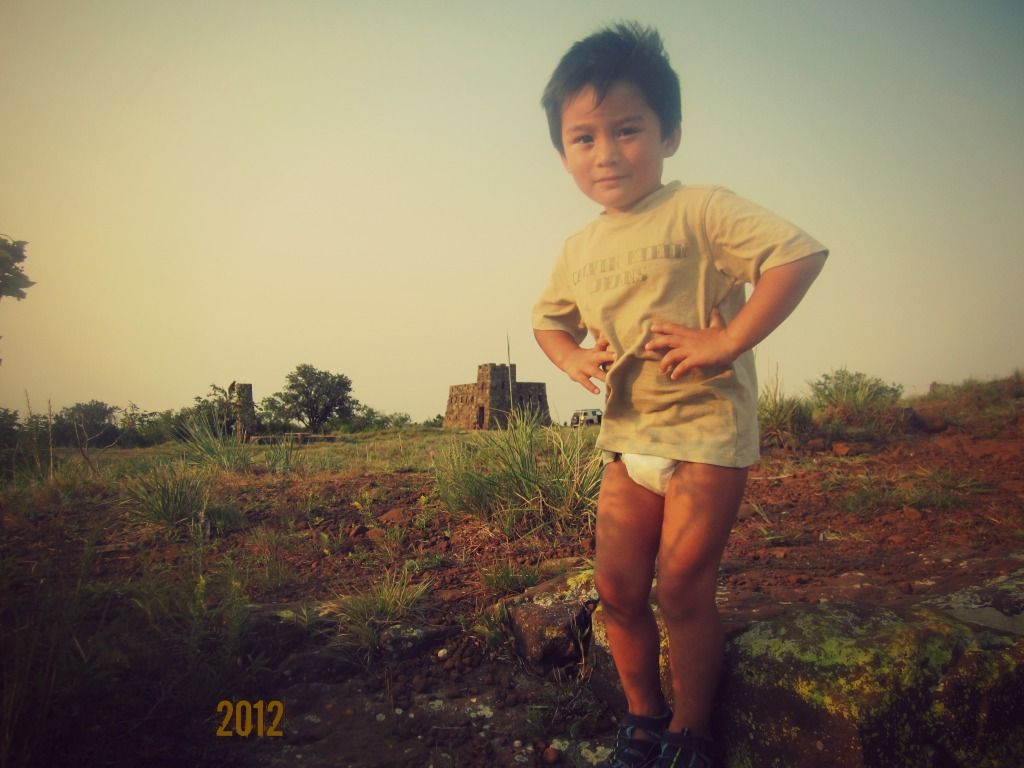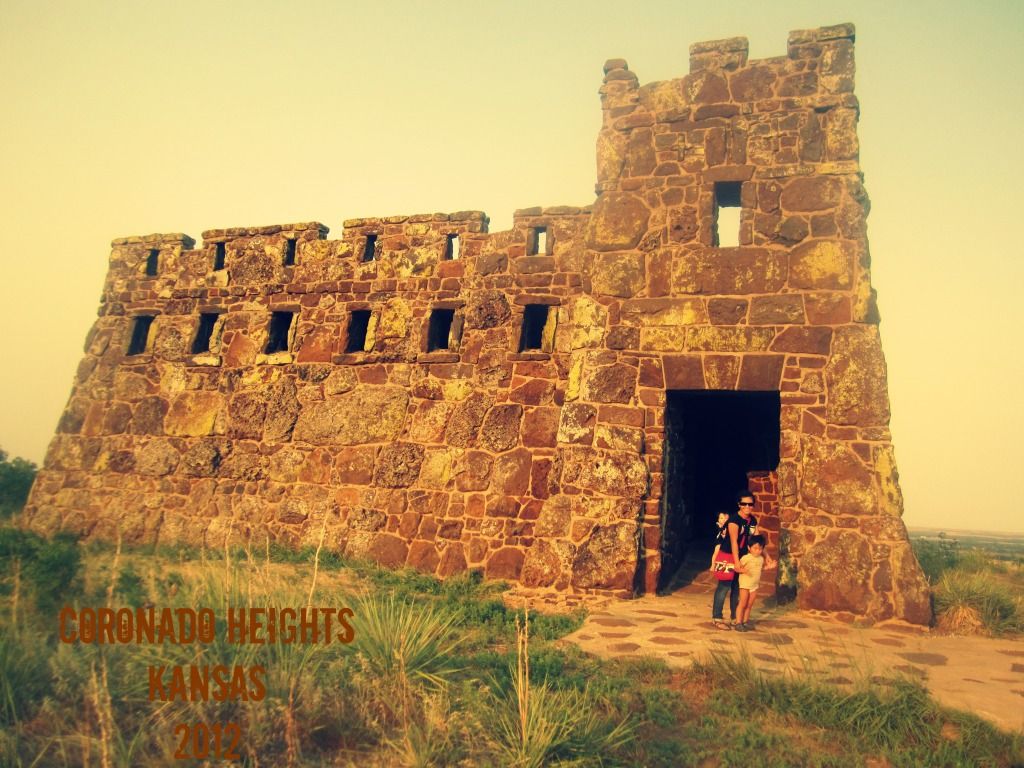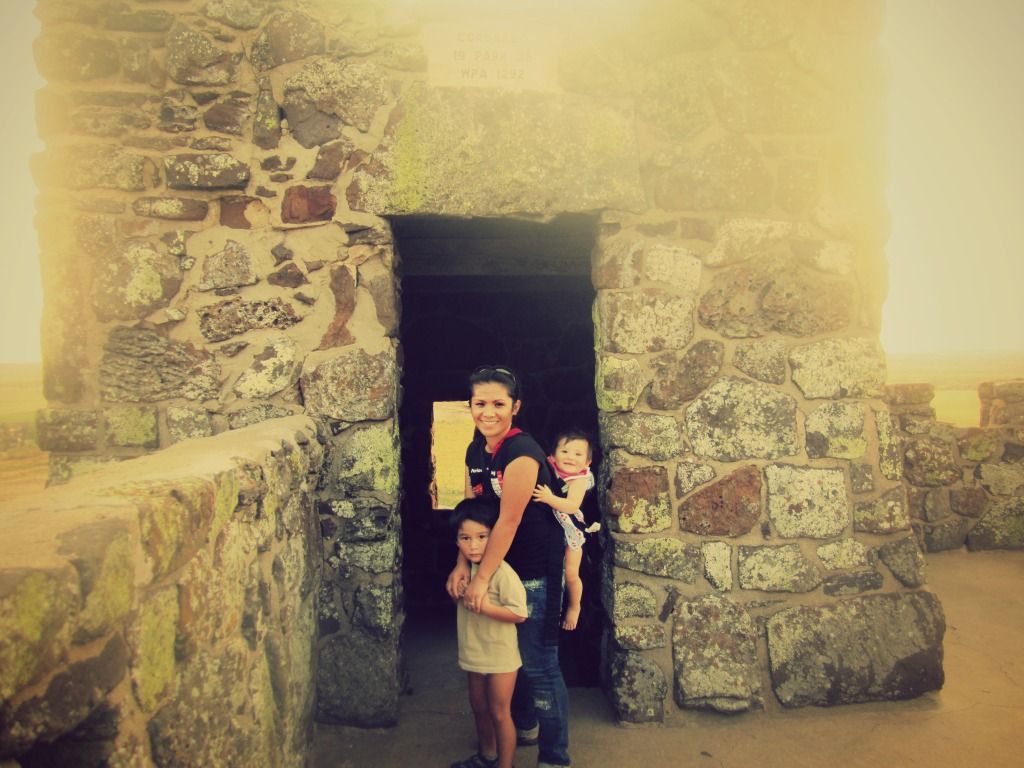 Top of the little castle.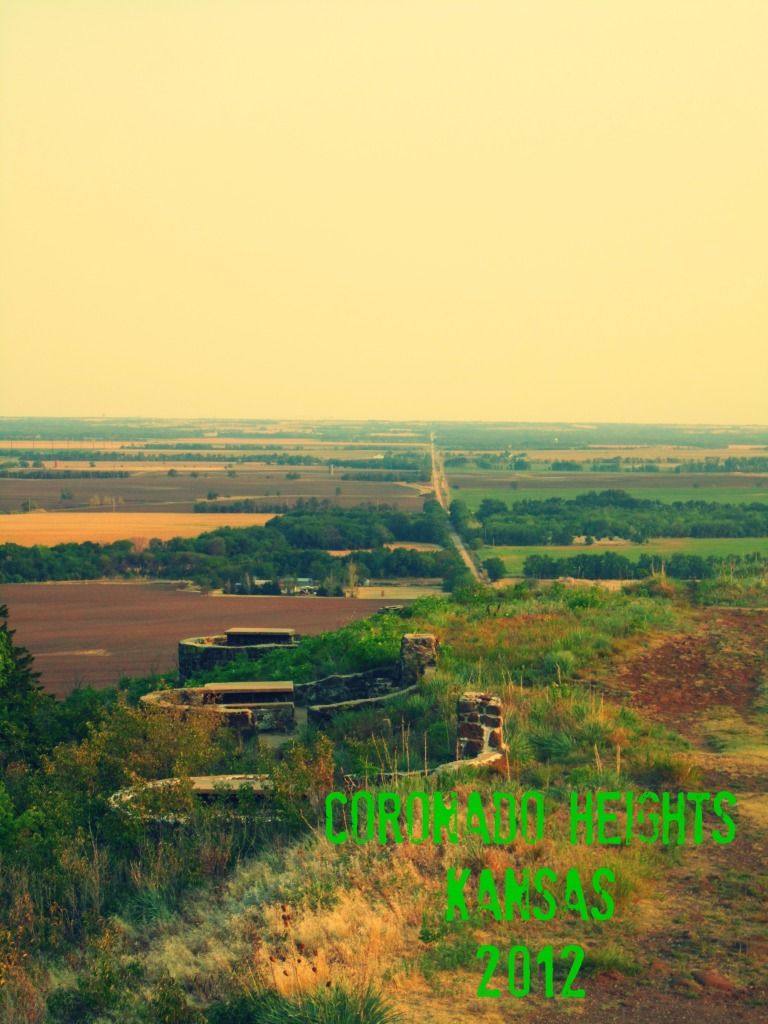 There are stone picnic sites all around the area and public restroom. If you happen to be near the area, you might want to stop by, explore, or just to rest for awhile after that long drive. And yes, you can drive all the way up to the hill. There is a trail that leads all the way up to the hill for people who wants to go for a short hike as well. That's what we did.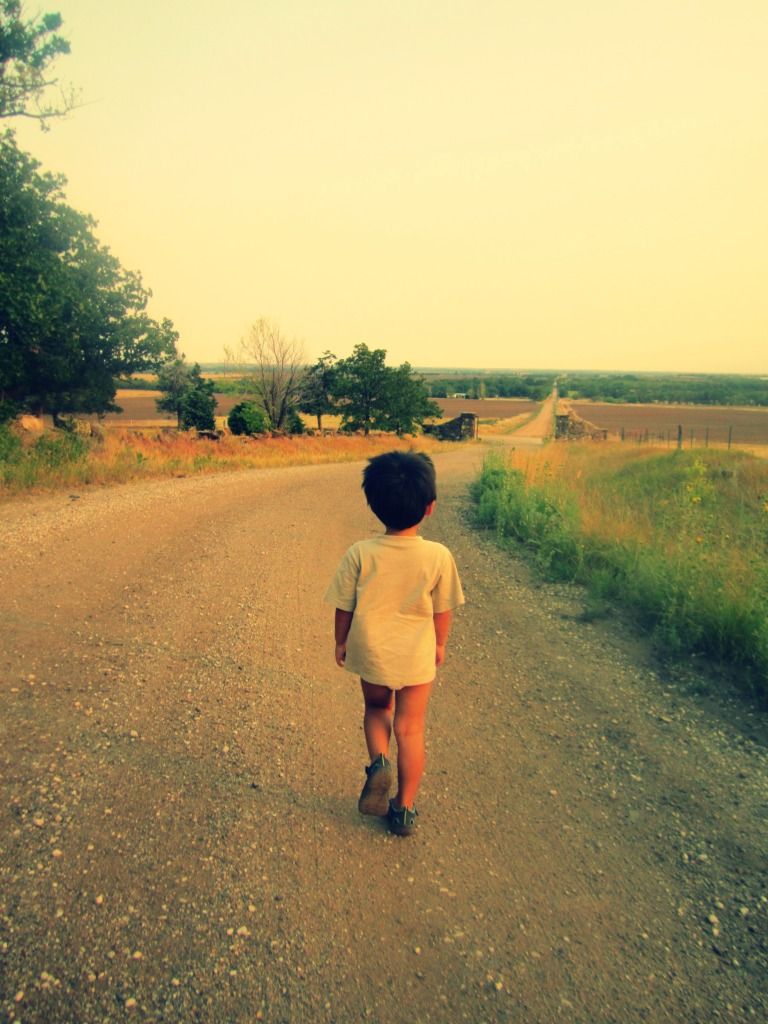 Our little man the no-pant hiker.