Today's product review is about Beanitos Bean Chips which are Corn free, Gluten free, high in fiber, complete with 6g of Protein, low in Glycemic, and healthier than any other chips out there. The package came in the mail and inside are 24 (1.25oz) crunchy-crispy chips for my family sample. Beanitos come in four varieties and they are Black Bean, Pinto Bean, Chipotle BBQ, and Cheddar Cheese. Our favorites are the Black Bean and Chipotle BBQ. With the Black Bean Beanitos, I love that whenever I am eating it, it tastes like I am eating the black bean itself and not in chips. It has that buttery, creamy flavor that I really love about beans. One thing about me is that I am a bean fan so when I found out that Beanitos are chips made out of beans, I was happy. You can really tell that the chips are made out of beans and not corn.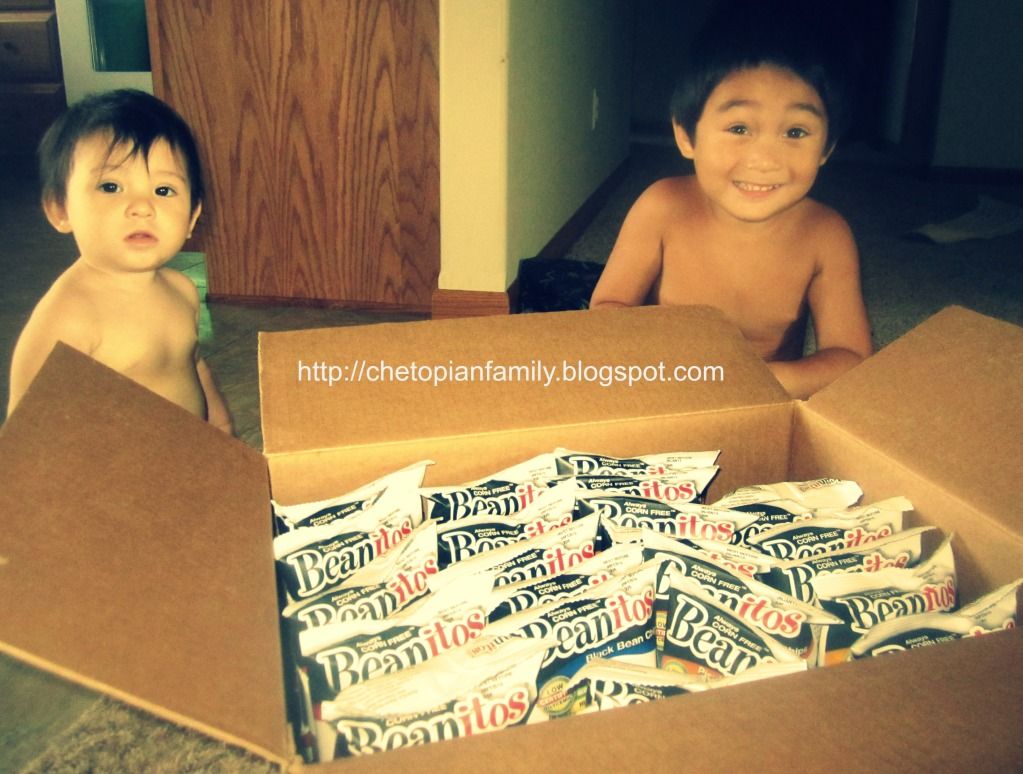 My family loves to eat chips, but not just some random chips that are way too unhealthy for you. We always are careful and we read the labels to make sure we know what we are eating. When we got the Beanitos in the mail, we were excited to sample them and we love the fact that these are better than any other chips out there.
The only thing that I can say though is maybe with the Cheddar Cheese, I am not sure if it is just me, but the cheddar cheese is a bit salty. At least with what we got. Maybe they should make it with low in sodium.
I know some people like it salty and some are not especially those who are on a low-sodium diet, but I like my chips to have just the right amount of salt. That's why we are very picky of the type of chip that we eat.
Other than that little complain, we are happy with these chips. These are definitely perfect for on the go snack or for whenever you are entertaining, for taco time and dip it in some guacamole or your dip of choice, or whenever you want some crunchy, crispy, healthier snack of Beanitos. My husband takes these chips to school with him when he is working because it is filling and keeps him full until lunch time comes. So, from our Blankenship family, we thank you Beanitos for our free samples! We love these!
Go grab yourself some Beanitos now or win it! Instructions below.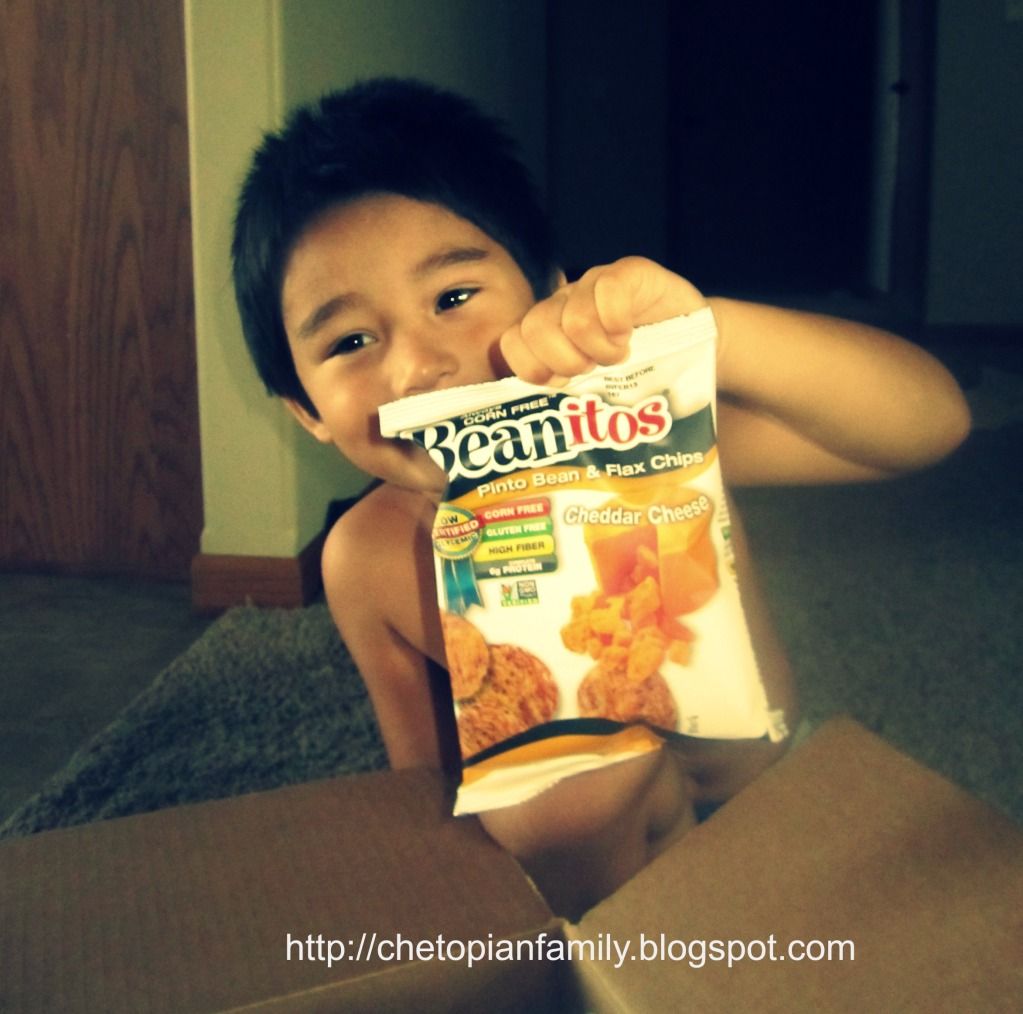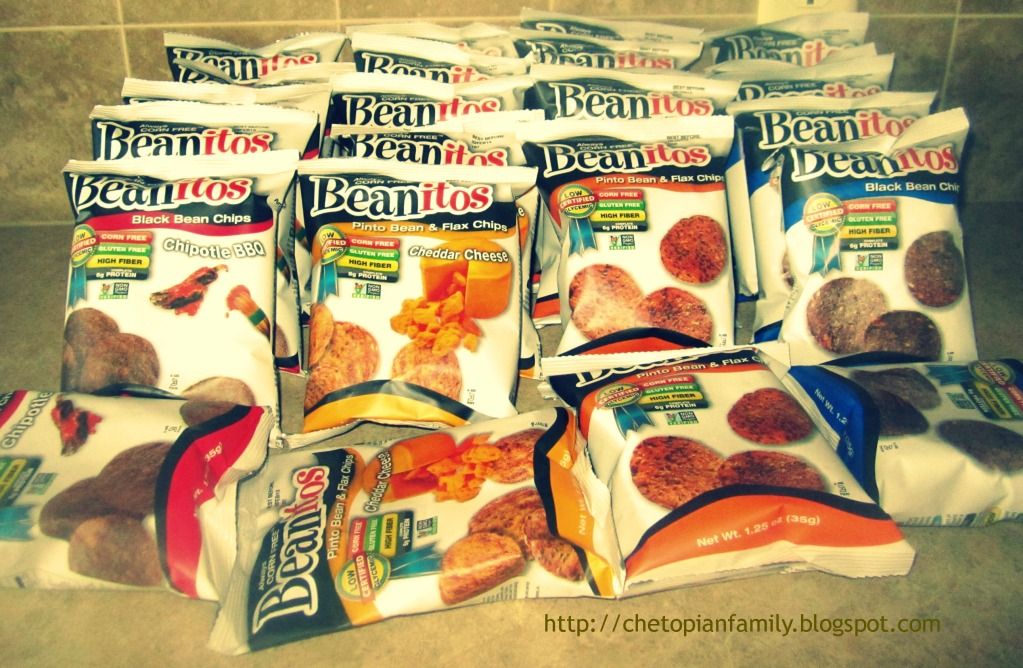 Here are some facts you need to know about Beanitos:
New Beanitos Single-Serve: New Healthy To-Go Snacks
Beanitos Bean Chips' new single-serve size -- that launched in 2012 -- is
a great healthy to-go snack for kids
- New 1.25 oz bag, launched Feb. 2012
- Beanitos Bean Chips are made from pinto & black beans
- 6 g Protein & 6 g Fiber
"Nutritional Comparison Chart"
Check out the attached, "Nutritional Comparison Chart" -- Beanitos have 3x
The winner will get one case of Beanitos.
This must be done first or your entries will not count. Thank you!
- Follow and Pin Beanitos on Pinterest.
- Follow Me on Pinterest.
- Follow Beanitos and mommyAdin on Twitter.
- LIKE Beanitos and Me on Facebook.
- Follow me via Google Friend or GFC.
This giveaway is open for US and Canada Only. Giveaway will end Sunday, 30th of September and winner will be announced on Monday, 1st of October. Good luck!
Note: The products are sent to me for free, but my thoughts and opinion are 100% mine, otherwise noted. I did not receive any money for this post.