Have you ever heard of Packaways boxes before? If not, here is a bit of a background from the company before I go on and I'll show you what it looks like.
"PackAways™ were invented and are manufactured in the U.S.A. by Technology Container Corp. (TCC), a Massachusetts-based company with plants in Worcester, MA and Desoto, TX. All of our products are made exclusively in the U.S.A., employing American workers and suppliers. We are the largest plastic box manufacturer in the world with more plastic box capacity than the rest of North America combined.
PackAways was born out of the recognition that consumers need durable, versatile, easy-to-use, storage boxes that can fold down flat and store out of the way when not in use. Corrugated plastic was the logical medium, with its naturally durable, flexible, moisture-resistant qualities. Plus, our unique Wipe Away Re-Writable Panels allow the consumer to identify what's inside the boxes and then simply wipe clean and write again."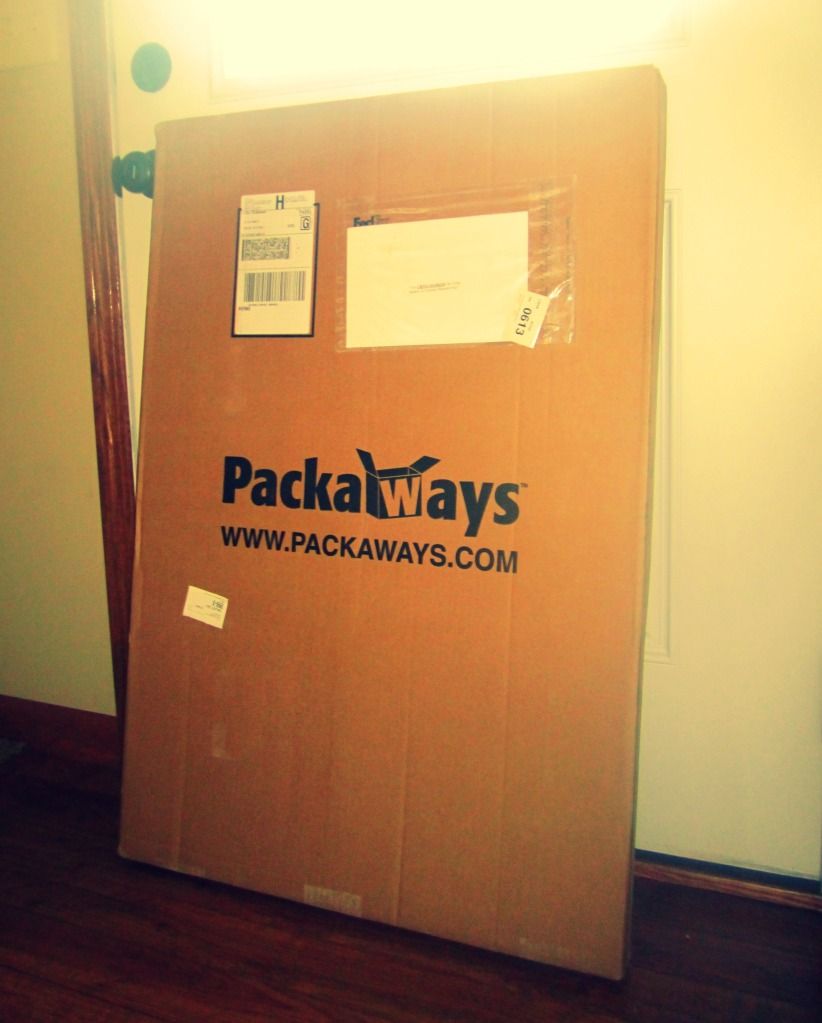 We got a huge package in the mail the other day and inside are two Packaways Reusable Plastic storage boxes, that are sent to me for a product review. One is a 12-Gallon green box and the other one is a 21-Gallon blue box. When I opened the package and assembled everything, I was so amazed at how easy and quick to put these boxes together. I didn't even need a tape to put it together like other boxes would and I didn't even break up a sweat. I was very impressed.
Here are some cool features about the Packaways boxes.
Collapsible Plastic Storage Boxes
Corrugated plastic protects from water & humidity
Instant set-up, no tape required
Reuse hundreds of times
Collapses flat when not in use
Unique wipe-away panels
Four brilliant colors
Common Footprint, Stack Neatly
And another cool feature, it is Made In USA.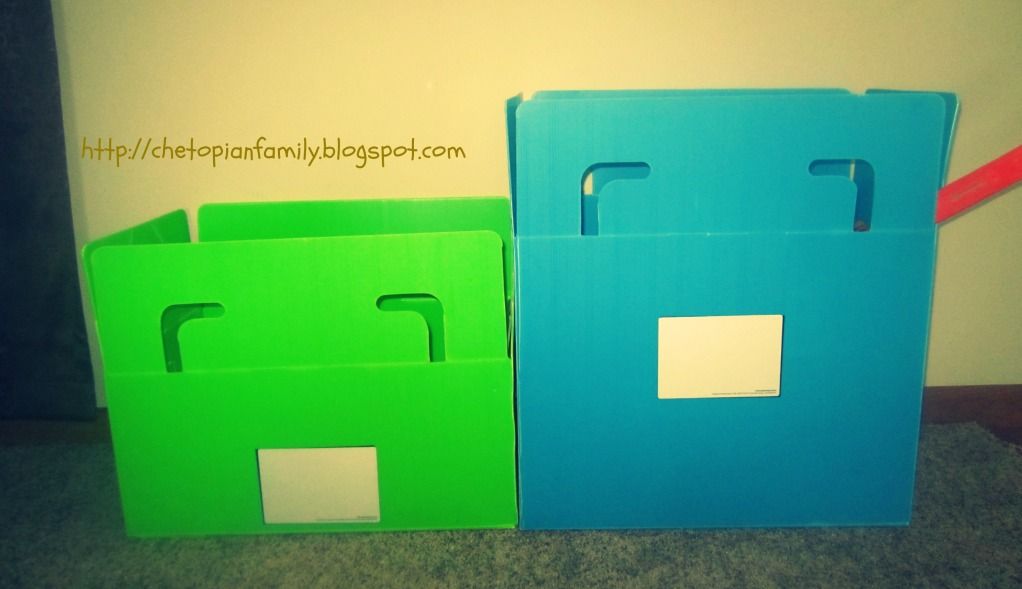 Just like what it said, the materials are made out of thick corrugated plastic that protects your items when storing. Or you can use it as toy storage, like what I did with mine. You can leave the flap up open so it makes it into a huge box for more items to store. I left the smaller box in the living room for our kids toys, and the blue large one is in the kids' closet and I used it to store blankets. Packaways Multipurpose storage boxes are collapsible boxes that does not take up a lot of space when storing and it really does stack up neatly. Because no matter how big or small the box is, they all have the same footprint (length and width) or base so when you stack them up together, it stacks up neatly. Only the heights are different. I love the style and the design of the box and how easy you can close it. And the color, I love it!
Packaways boxes also come in different choices. They have the classic box, the tote and for under the bed. They also vary from different colors and sizes. These are definitely perfect to use for packing things when moving, even for road trips, storing seasonal items/decors, or for whenever you need boxes in your life. I love the wipeable side panels on the boxes to keep track of what's inside and easily wipe it off when you are done using it. There are tons of ways to use Packaways and because they are durable you can use these over and over again. It is worth the money if you want to buy one or two or more. Prizes are reasonable. The boxes even provided entertainment for my kids. Look how cute they are! They pretended it was a choo-choo train.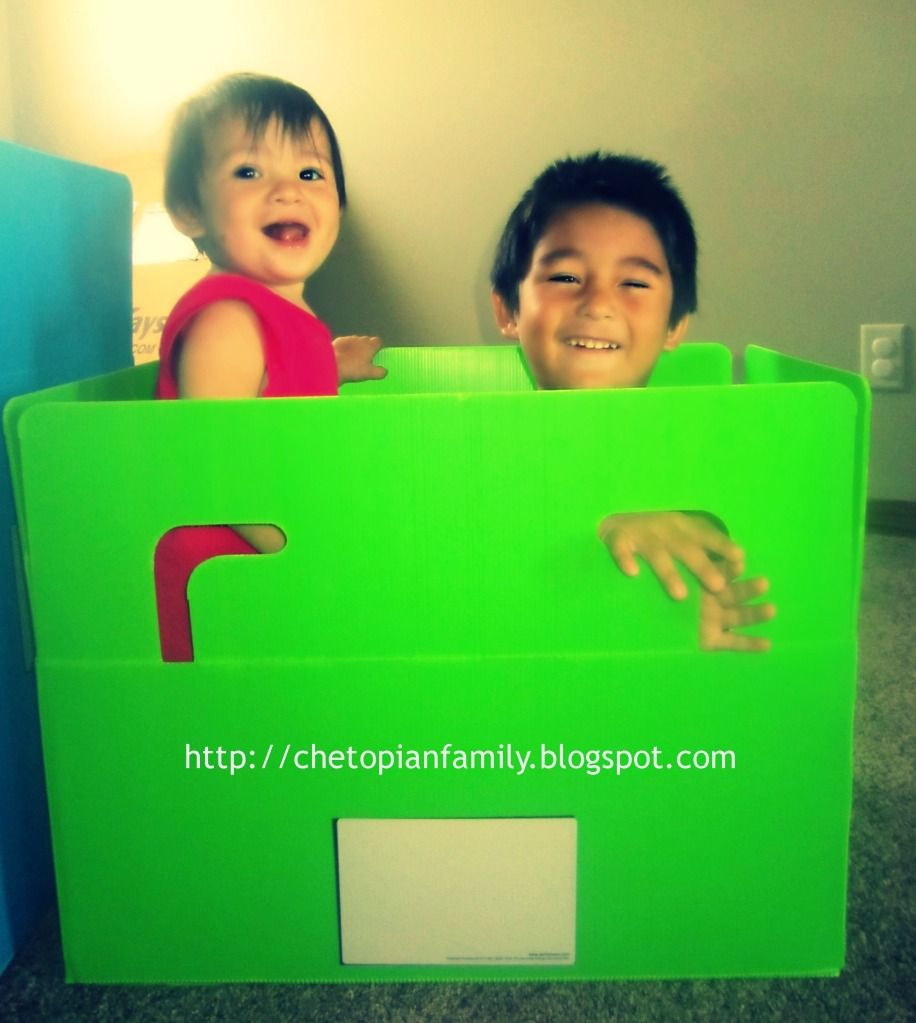 (It's a late reminder, but the edges can be tough or sharp and can hurt kids or anyone so be careful! My kids were safe with my supervision.)
And because Packaways are easy and fun to use, storing toys in the boxes have never been this exciting. It made my little man dance and sing. Check out the short video!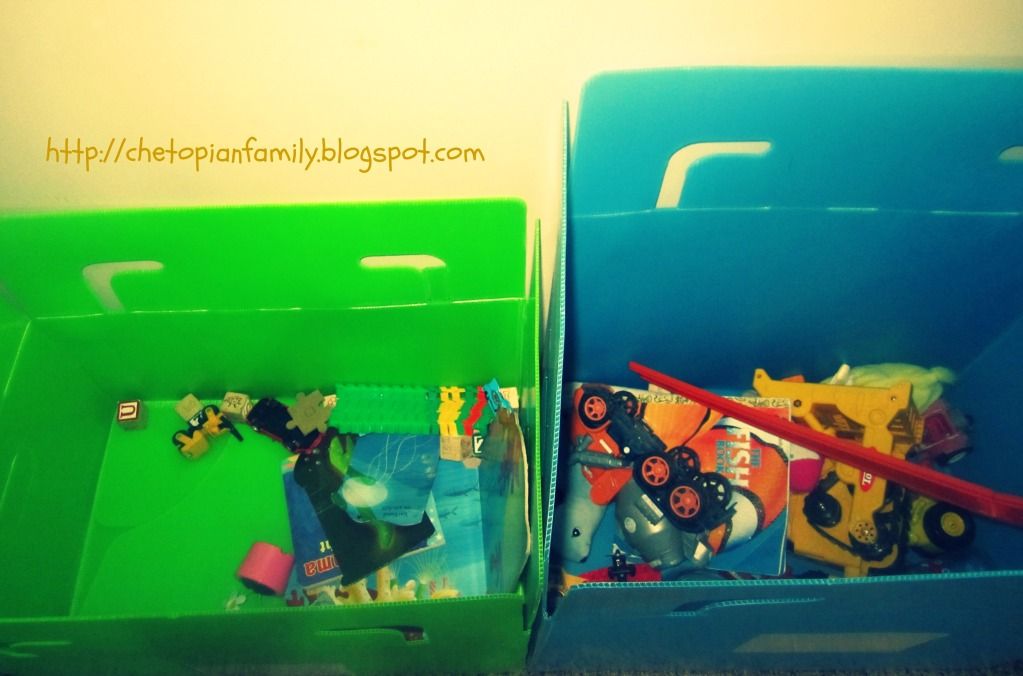 I am one very happy mama. We now have a place to store all of the toys after playing. One that they love and in fun colors. To check out the rest of their products, visit the website at
http://www.packaways.com/index.php
.
Thank you, Packaways!
Note: The products are sent to me for free, but my thoughts and my opinion are 100% mine, otherwise noted. I did not receive any money for this post.