It is making us very excited just thinking that in about four days, if things go well, we will be back in our old place to visit for two days. We can't wait to see everybody, our dog Spink and the chickens. We are still homesick and the fact that we can still go back to our old place helps. We did not sell our house because we wanted to go back someday and live there for good and not have to move anymore. During the Labor Day weekend, we went back for three days and we were glad we got to spend time in our place, we went to see some friends, I had some Filipino meals over at my Filipino friend's house and it was awesome, and it minimizes our homesickness a little bit. It was one quite day in the vehicle when we left back to Galva though because we all know we are missing our old home already. So yes, we are excited!!!
These are some photos I took while back in our old place. The chickens hatched about a dozen eggs the moment we left and while we were there, we had three eggs in three days. Just imagine if we had 12 chickens. That would be a lot of eggs everyday. I also thought that someday when we finally get back, I wanted to raise some turkeys. Have you seen turkey eggs before? They are ginormous! You will see a photo below of how big the turkey eggs compare to the chicken egg. Turkey eggs with two yolks inside.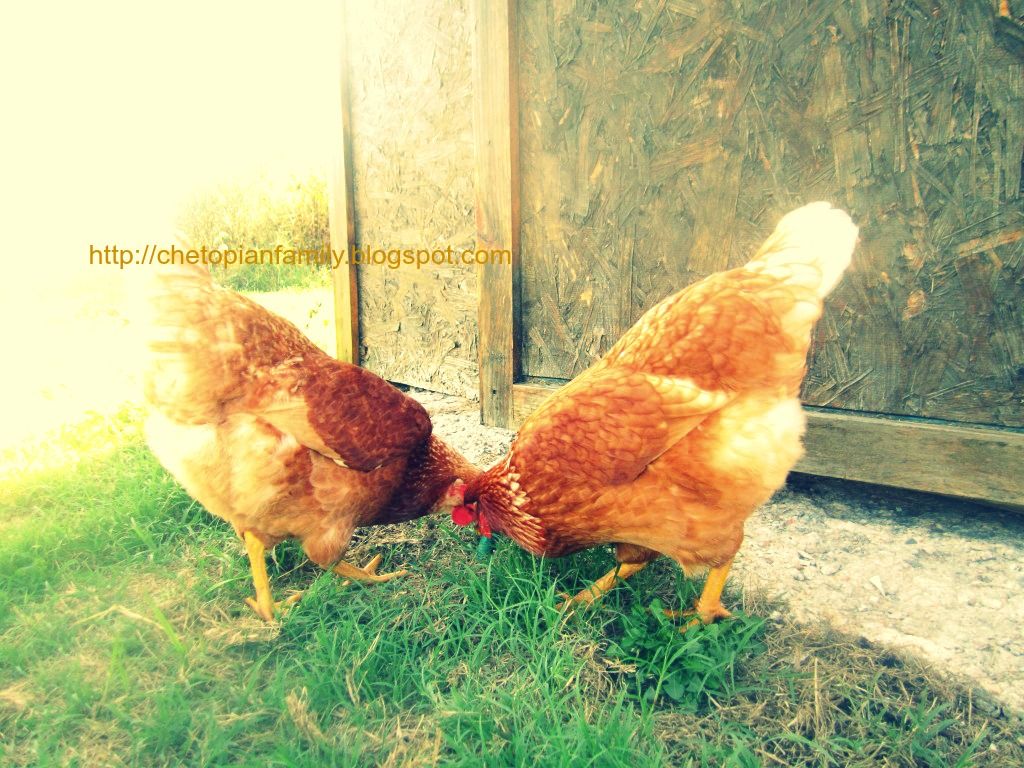 Peanut and Feathers
(Peanut's the darker one to the left, and Feathers' the lighter one to the right.)
An egg in the nest up in the willow tree where my husband made, with my idea of course *evil laugh*.
Feeding the chickens. You should hear the way my little man calls them.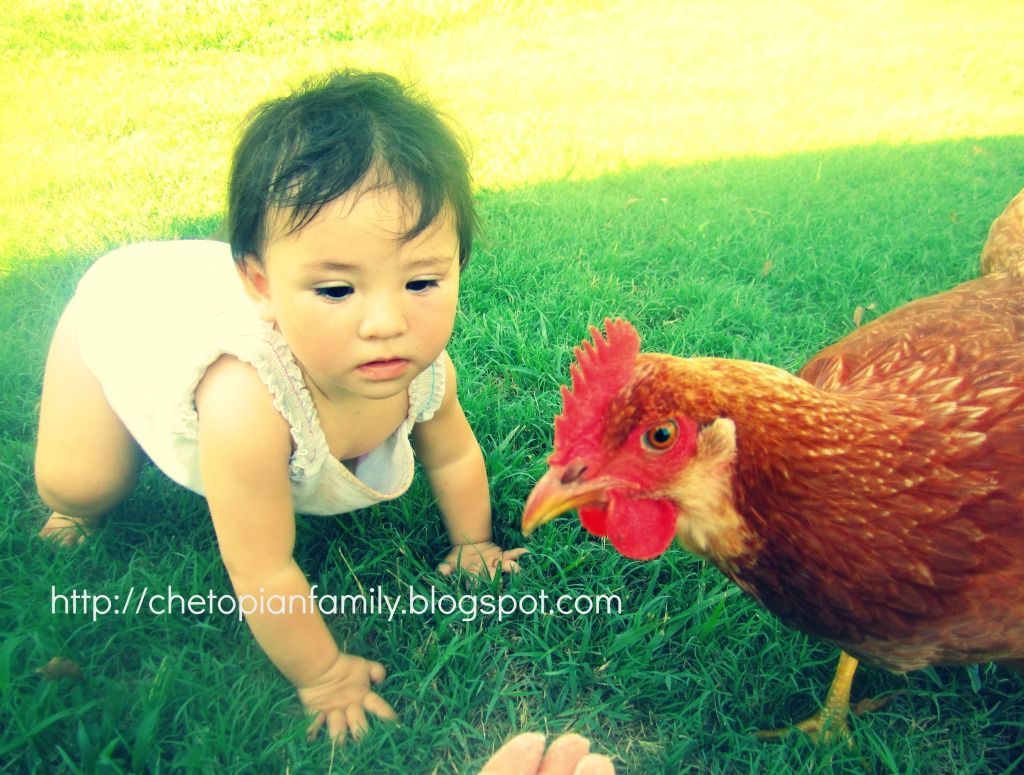 (My little girl was safe from the chicken with my supervision.)
We will see you soon old home!!!
Enjoy the rest of the week!