I am not kidding when I said I have been into a crochet crazy state lately because I find making character beanies just so cute. I love to see the finished product and seeing how awesome it is. It does take some time and patience, but I have no problem with that when it is something that I want to do. These are my creations lately. Let me know which one you like. And if you are interested in ordering one, let me know!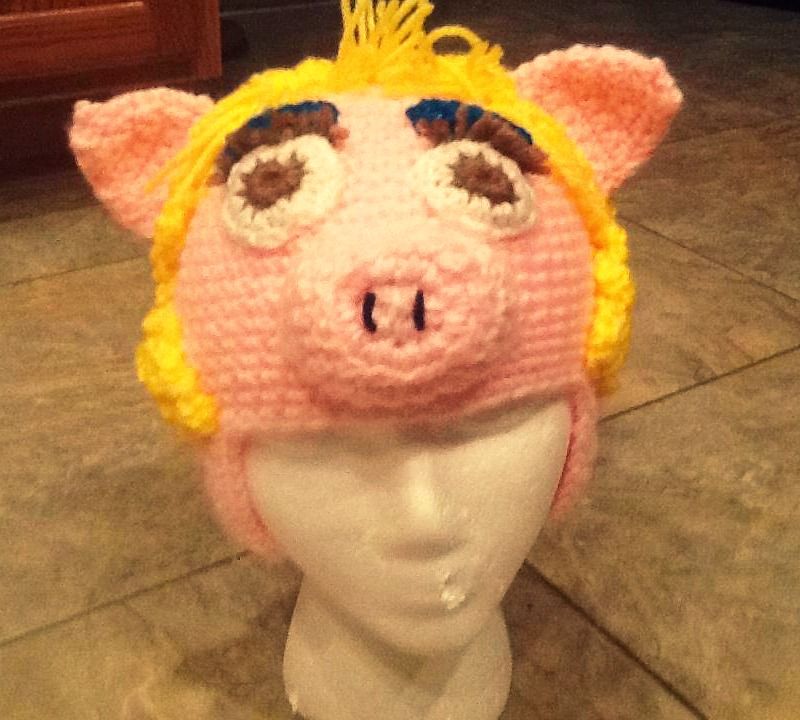 Ms Piggy Beanie with lining- size 3-5 years old
$35
Ms Owl Beanie with lining- Size 1-3 years old
No longer available, but I can make one for you in a color and size of your choice.
$35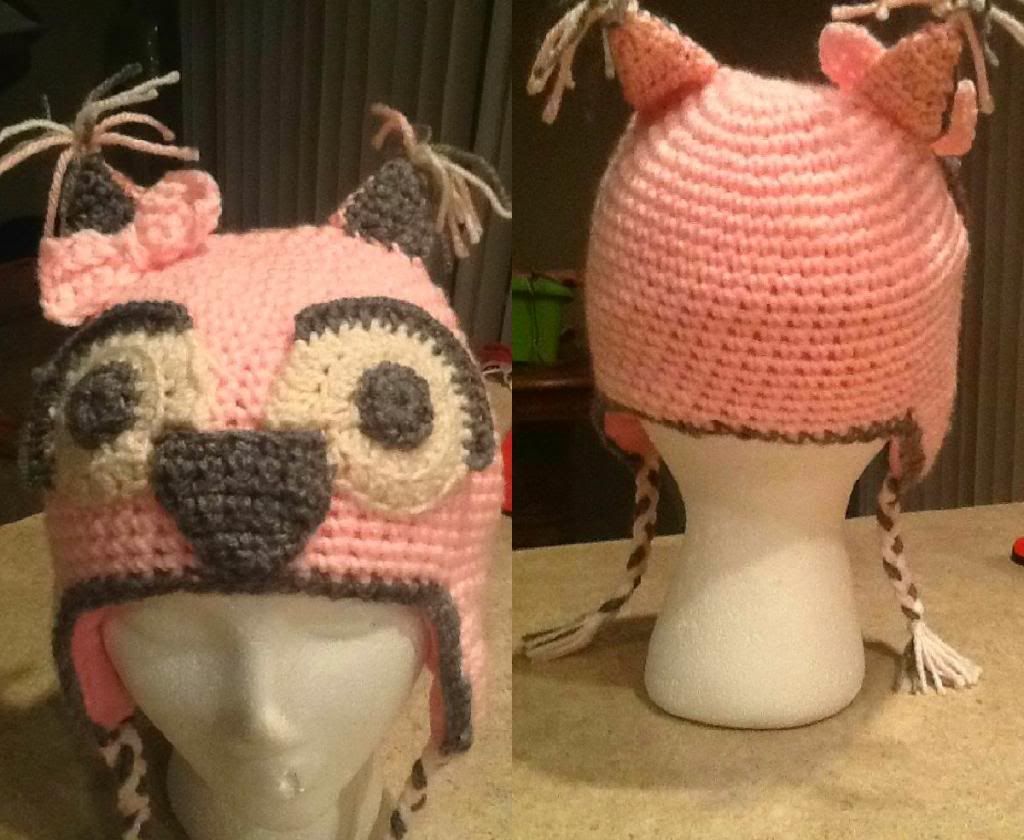 Mr. Zebra Beanie - 3-5 years old
No longer available, but I can make one for you in a color and size you want.
I made this for a friend's grandson. I also made a newborn size zebra beanie for her newborn granddaughter.
$35

Hornet or Bee Beanie- 0-3 months
I am willing to offer $12 for this including shipping.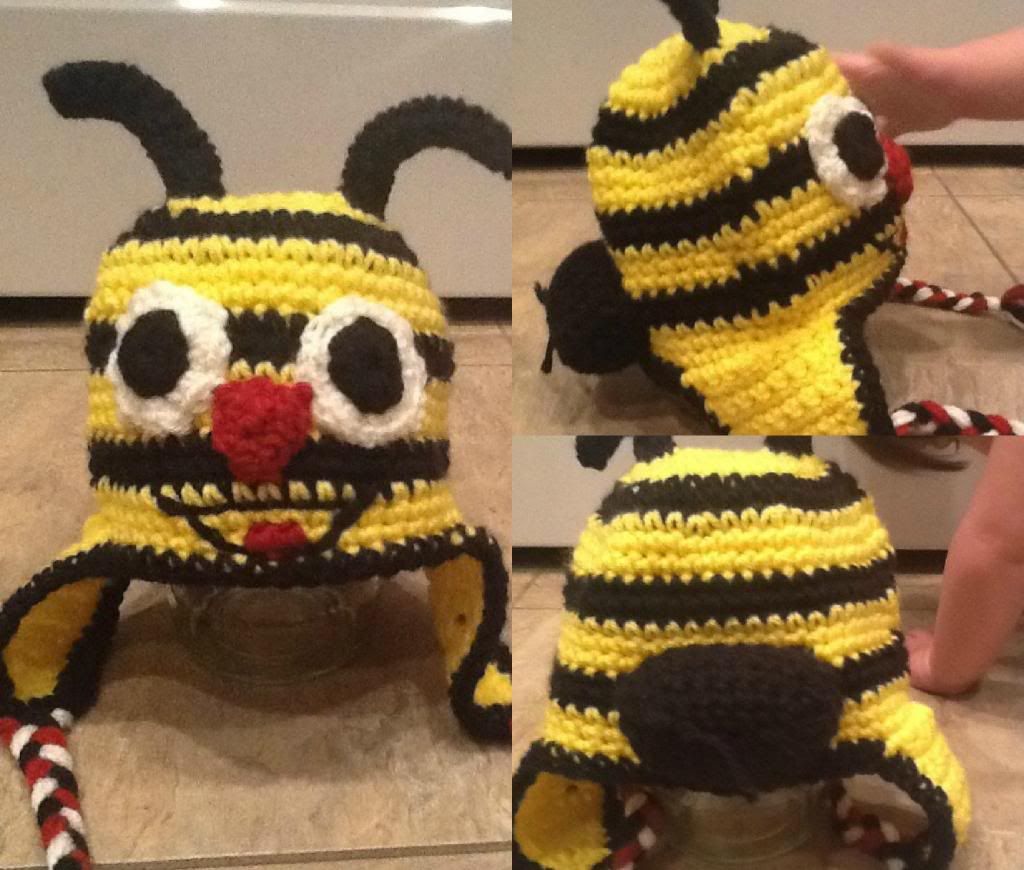 And the last one is something I made in which represents the colors of the school where my husband is working and it is supposed to be an eagle. In this case, mine is like a juvenile eagle beanie. (LOL)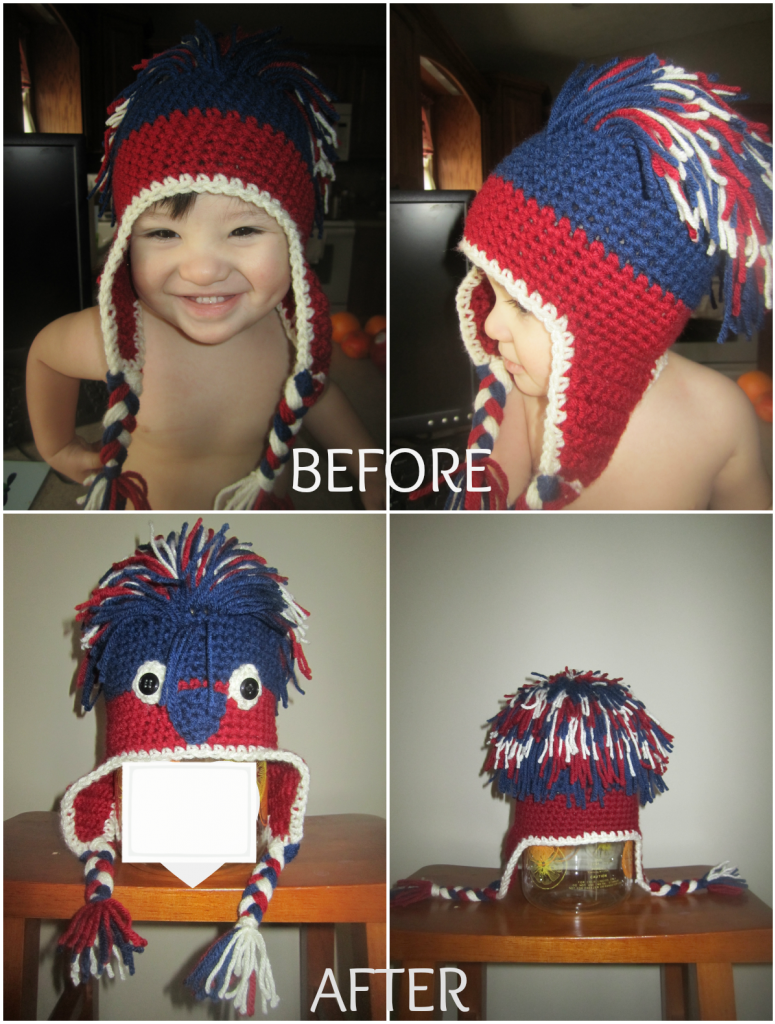 It is one snowy day again in Kansas and right now I am looking outside and the snow just keeps falling. It makes me want to just cuddle up and drink a cup of hot cappuccino with some homemade bread. Hmmm.. sounds good? What are you up to today? Keep safe and have a good one!