It has been a long while since I last shared my SAHM style here on this blog so I thought it is time for another SAHM Style post. Yesterday, was surprisingly warm and beautiful outside that it made me want to put on some color and just enjoy the warm weather. I was supposed to do some house chores and make sure the house is clean before we go back to the old place for a week, but because the weather was so nice I had to take the kids outside. My two kids were able to ride their vehicles- my little man on his scooter and my girl on her toy motorcycle. When my husband came home, we changed clothes and we head to the park. We took turns watching the kids playing at the park while we go for a run around the park trail. And, I finally got to wear my new hot pants from Zaggora today while working out. Oh wow! Talking about hot pants. Anyway, there will be a different post about my review so stay tuned. Right now, here is what I wore today.
Mint Top: Vintage, Thrifted for 25cents
(one of the many items I thrifted at the

rummage sale

)
Lacey Shirt Extender: c/o Miss Oops $0
Pants: c/o 10DollarMall $0
I busted out my new pair of MIA Babette Flats in Pink Nova that I purchased at 6pm.com. Love it!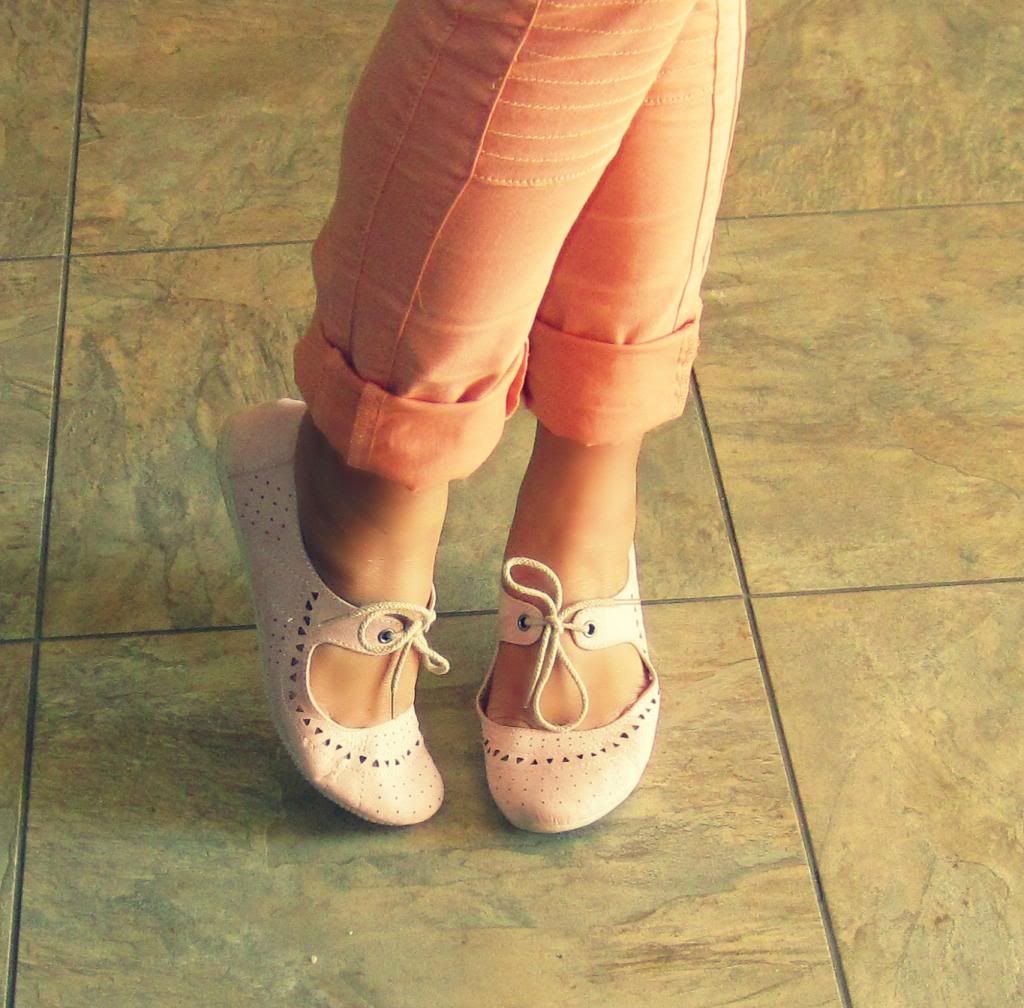 I don't know what's up with me, but I like doing the invisible heels pose when taking photos of me wearing flats. Oh well! I like it.
And because I am a mama, here is a (one of the many) photo blooper with my son wearing nothing, but underwear. Well, I had to cover him up with a critter. He loves his picture taken too.
A little sneak peak of me wearing my new Zaggora pants. Hot pants! Or I should say, Sweaty Pants! Product review will be up hopefully soon.
Have a good one!