I don't really know what to call this dish, but other than Chicken, Vegetable and Noodle soup because that's what's in it. Basically, I made a type of soup last night out of what we have left in our fridge and pantry. I looked at the remaining ingredients I have left and thought of making some soup. It so happened, my husband was wanting soup as well so I did. Soups are something comforting to have when the weather is cold and raining outside. It is also good when you are not feeling well and somehow chicken soup kind of lifts your spirit when you take a sip of the broth. Don't you think so? I guess my husband really did enjoy the soup last night because he not only went for seconds, but he had his third bowl. I know! There wasn't much left by the end of the night. My kids did enjoy the soup as well along with some rice. Here is how I cook the soup.
I don't have an exact recipe or measurements of the ingredients so if you want to make some, cook it according to your taste or like. It's your kitchen so do your own thing. This serves as a guide.
I like to gather and prep all my ingredients before I start cooking. In that way, I'll have a stress-free cooking in the kitchen. Here are my ingredients;
- Chicken
- Crushed or Minced Garlic
- Onions
- Pepper
- Grated Ginger
- Potato
- Chayote
- Cabbage
- Bok Choy (boy choy has the white stalk and the leafy part. I cook it separately because it has different cooking time)
- Noodles (I have some Philippine type of noodles left in my pantry so that's what I use. You can use whatever you like)
- Rosemary & Curly Parsley herbs
- First, I brown up my chicken in a pot where I cook my soup in a tablespoon of oil. Once brown, take it off the pan, set it aside, then pour the excess oil.
- In the same pan, sautee' your onions, garlic, and peppers. Next, the potatoes and chayote and put some water about 6 cups or more if you like. (I like soup so much and it tastes even better the next day so I like to make a lot). Put the chicken back into the pot and add the grated ginger. Cover and let it boil.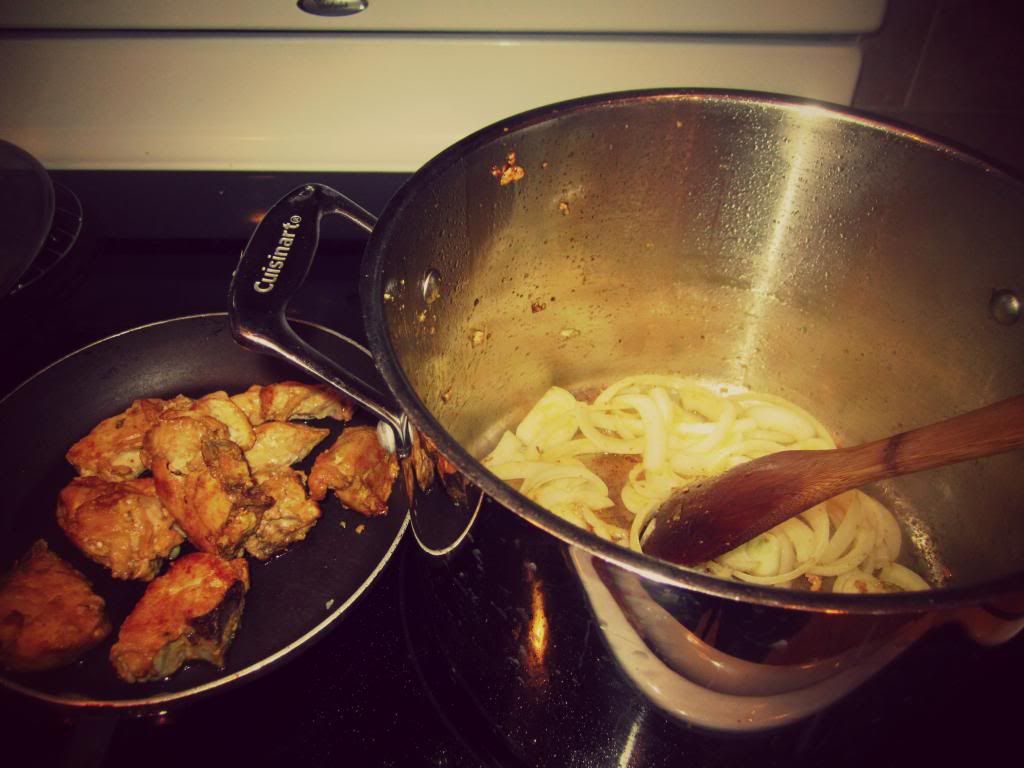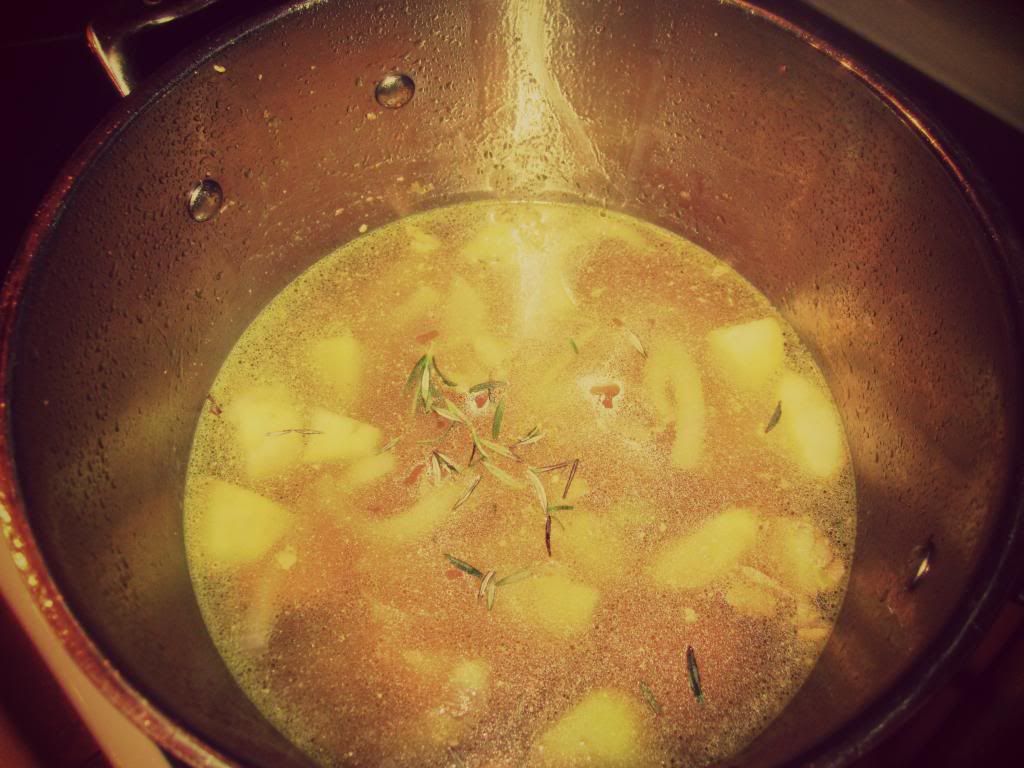 - Once boiling up, make sure to check if f the chicken's already cook. If not, just leave it uncovered and simmer for a few minutes or until the chicken's cooked. Once cooked, add the Bok Choy stalk, cabbage, and your noodles, cover. Let it cook. It doesn't take long to cook those. Make sure to season with salt and pepper at this point. Or if you have some fish sauce, add according to your taste. (Scoop some of those scums floating on top of the water too. You don't want that.)
- After the noodles, cabbage and Bok Choy stalk are cooked, it is now time to put the leafy part of the Bok Choy and turn off the heat. The heat will cook the leaf.
- Add your favorites herbs and serve while hot. Enjoy!
Oh yes! The soup was so good.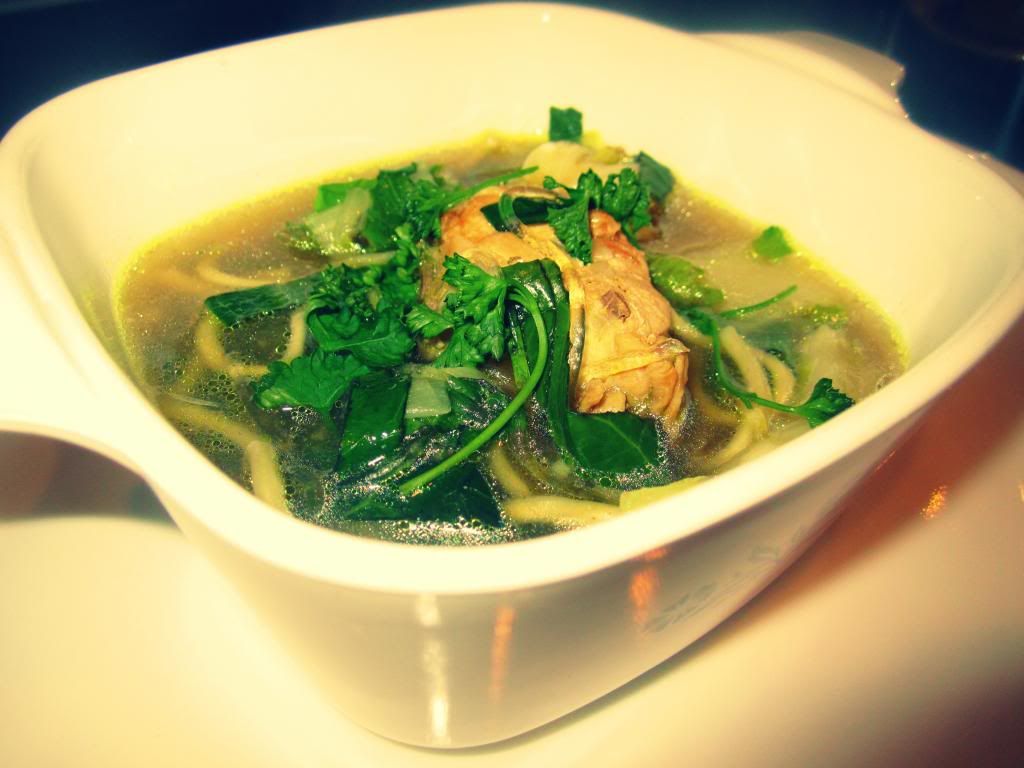 As a Filipino, I always love to have rice along with my soup. It's just comforting and very filling for me.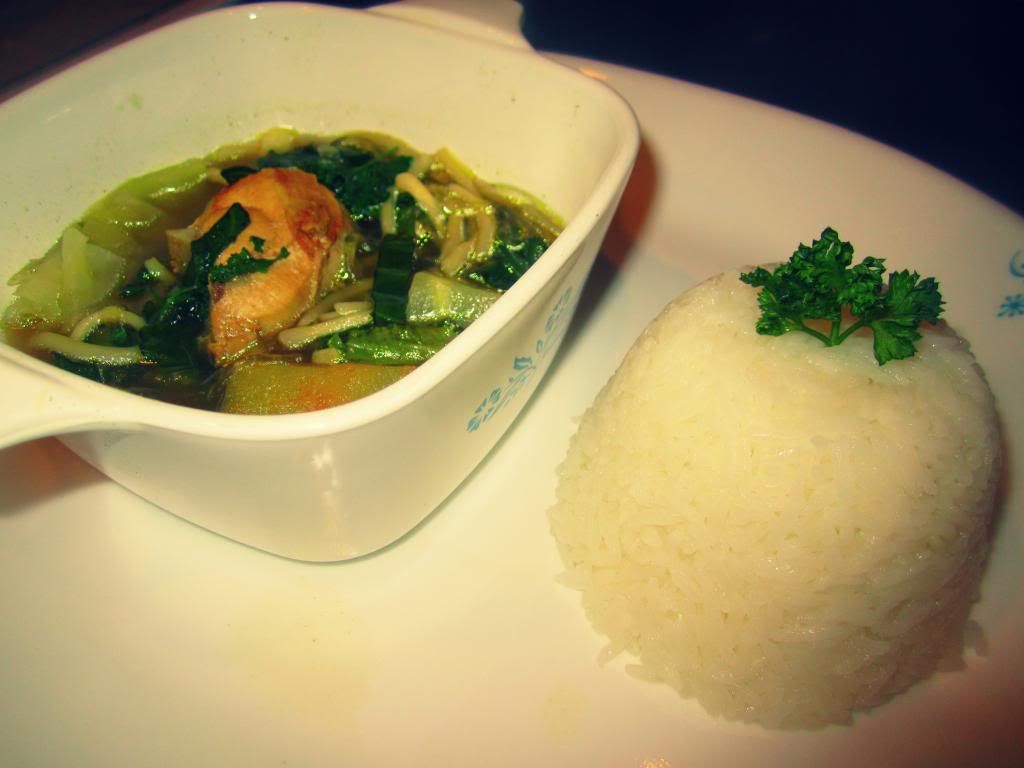 Even my kids enjoyed the soup and rice. Yaye!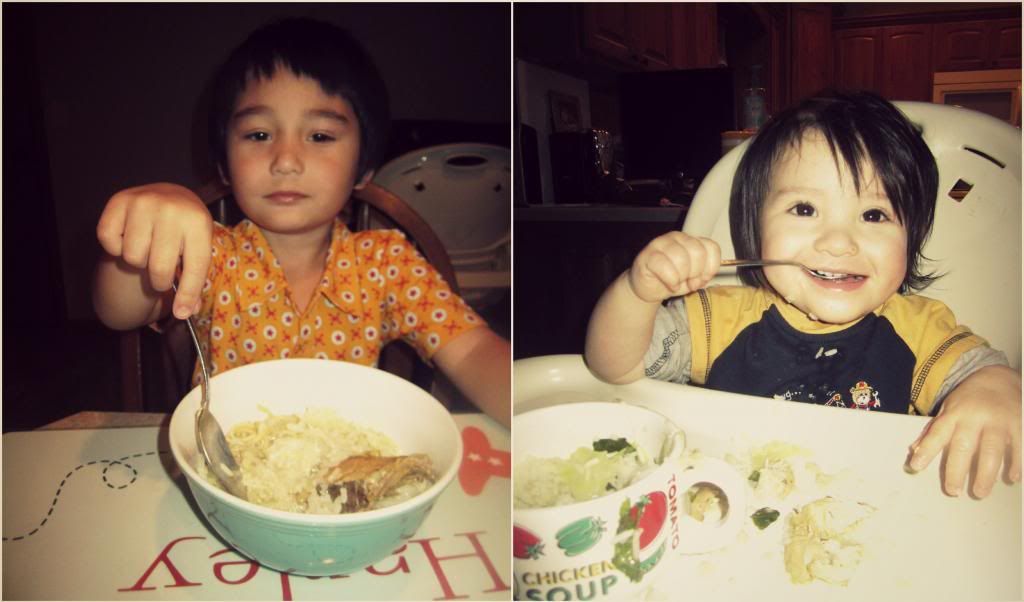 Have a great weekend!
Note: You can also add two fresh bay leaves or one dried bay leaf to the pot. Adding some lemon grass would also be another Filipino way to cook some soup and add some aroma to the dish. Just take it out after cooking.