During the weekend, my family and I went on a short trip to visit a Cosmosphere and Space Center in Hutchinson, Kansas about 40 miles away from where we live. The Kansas Cosmosphere and Space Center is a museum and educational facility in Hutchinson that is best known for the display and restoration of space flight artifacts and educational camps.
According to Wikipedia, it is one of the only three (3) museums to display flown spacecraft from Mercury, Gemini and Apollo missions. It is a neat area with lots of things to learn and explore, but we didn't get to explore the entirety of the building due to some tired kids. We did watch the Titans of the Ice Age though and as soon as we arrived, we had five minutes to go before the show starts. We purchased our tickets, bought a medium sized bucket of popcorn and a bottle of water, and we went inside the Digital Dome Theater to watch the movie.
We had a wonderful time and we were glad we made it all the way to the end of the movie without one of our kids freaking out and storming out of the theater. When the movie started, it was so loud in that theater and of course, the screen was huge and it made everything look gigantic and can scare some kids. Because the last time we watched a movie at an IMAX theater, our little man was ready to leave as soon as our butt landed in those seats. He was scared. For the short visit that we had, we all had a great time and that bucket of popcorn sure saved us in terms of keeping the kids quiet.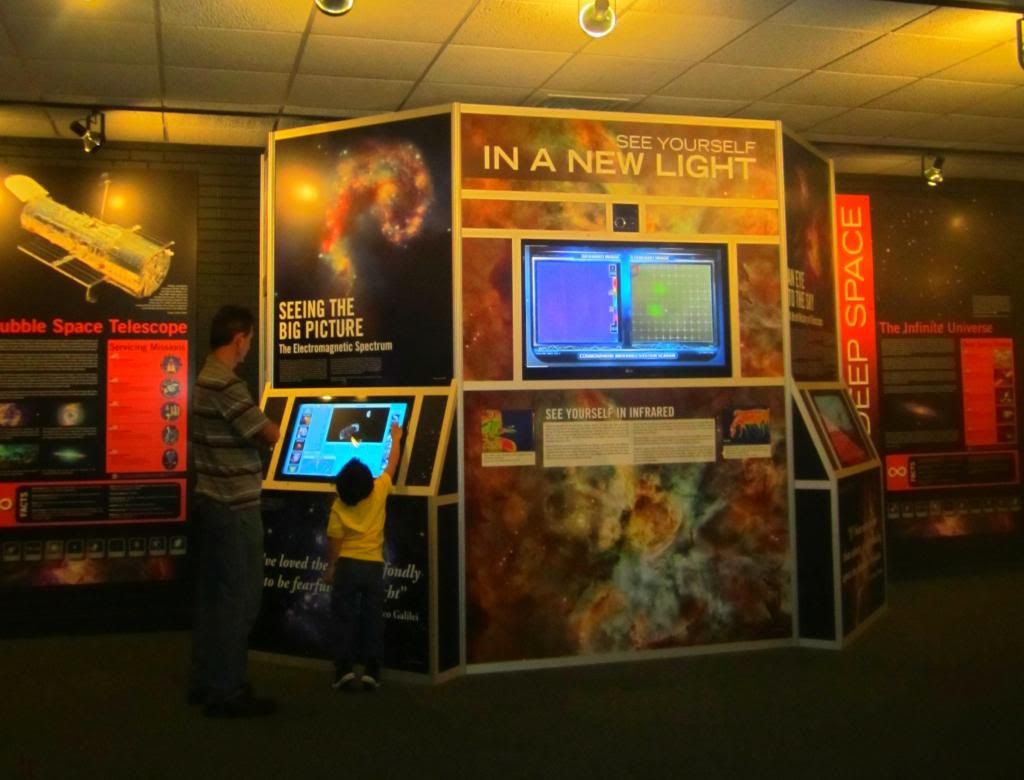 The fastest Jet man has ever made, it says.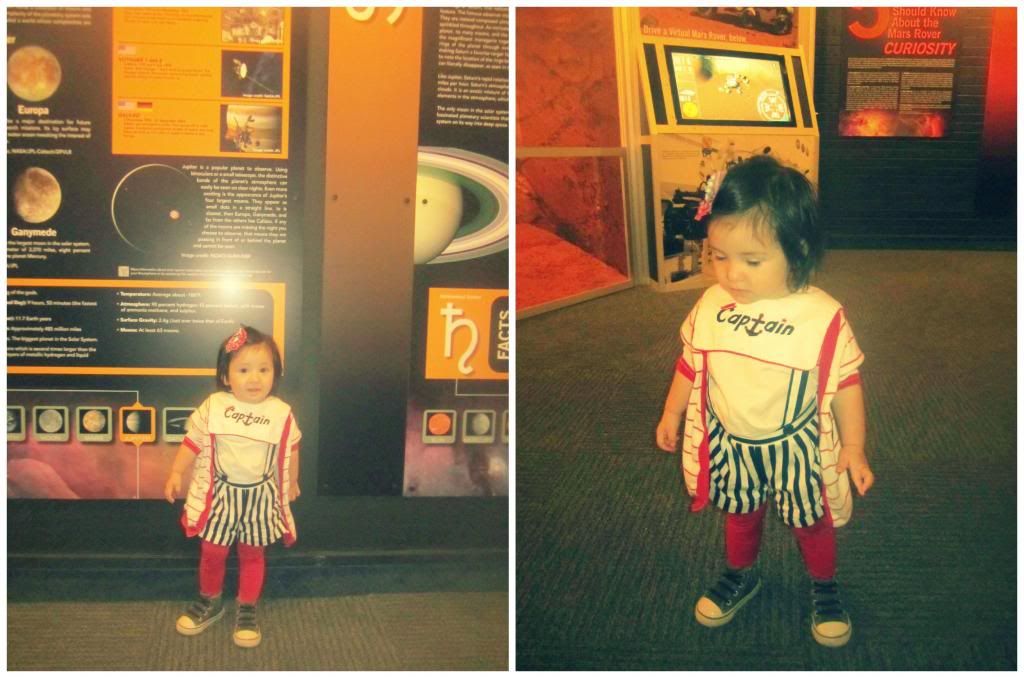 Vintage Nautical Separates: thrifted for $3
Cardigan: thrifted for 25cents, then altered. It was mine before.
Shoes: Old Navy thrifted for $2.50
Her little hair accessory: I made it
Linking it to Thrifters Anonymous
And Recycled Fashion Finds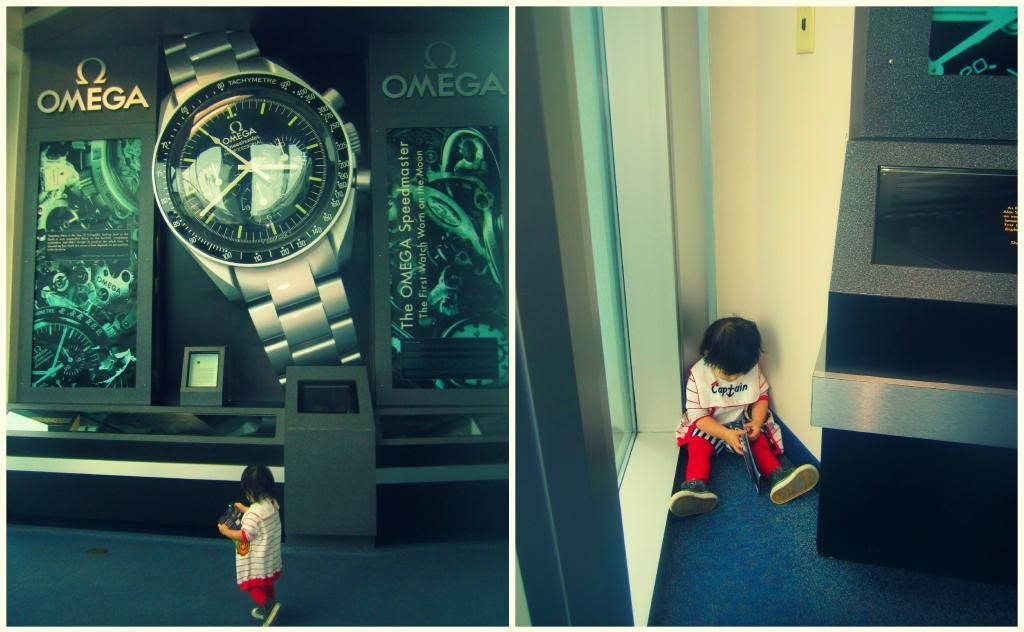 She found a little nook where she can read the little pamphlet she got from the magazine stand.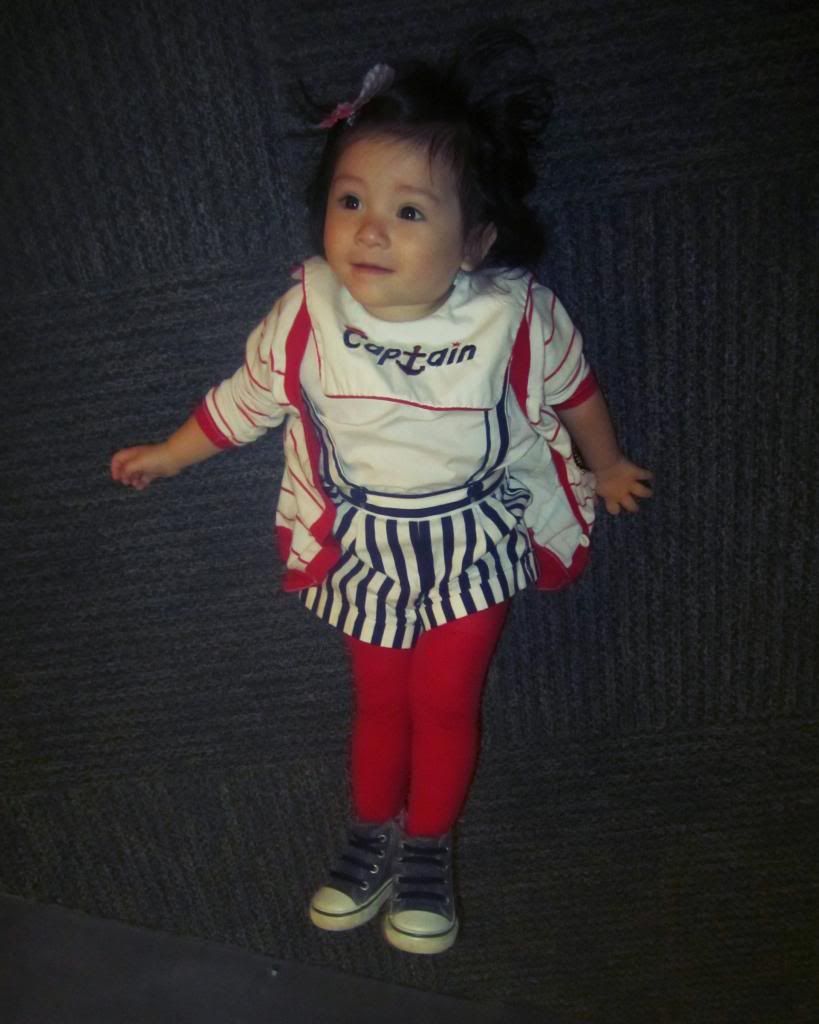 I don't know why, but somehow she wanted me to take her photo while laying on the floor. She is exploring her world.
And here comes my growing little man. :)
I hope you guys enjoyed some not so good of a quality photos.
The Cosmosphere and Space Center in Hutchinson would be a an interesting place for school field trips or a place to stop at while resting from a long drive. There are Concession stands and a Souvenir shop for visitors to go to.