I have been a little busy with my sewing machine these past few weeks and all I have been making are clothes for my little girl. I had some scraps or cut-out fabrics, vintage fabrics, and unwanted dresses, that needed to be made into something and I made it into dresses. I didn't spend a lot of money on these clothes because the vintage fabrics I got are around 25cents, 50cents, and up to $3. I also saved some of my cut-out fabrics from many of my altered skirts and made it into my little girl's skirts too. The nice thing about having a baby girl this age (17 months old) is that I can use even little scraps of fabric to make clothes out of it.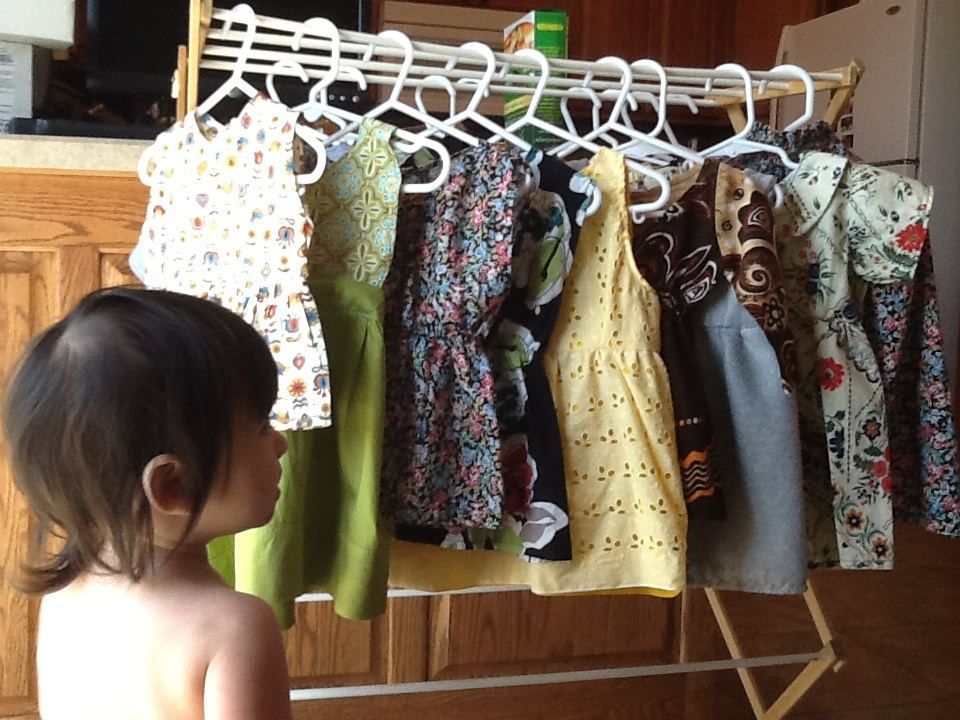 Yellow Eyelet Dress and as you can see from the stores these days, laces and eyelets are "IN" this season. All I need is a belt and she will be rocking this dress when warmer weather rolls in. I am excited!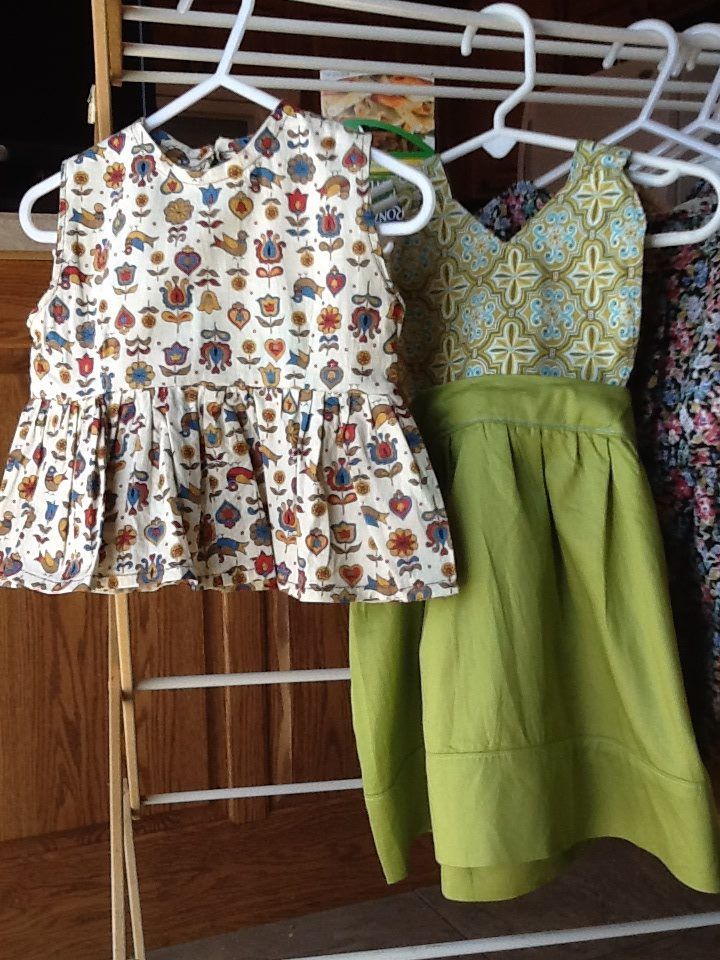 I made her a peplum top that was easy to make from a vintage fabric.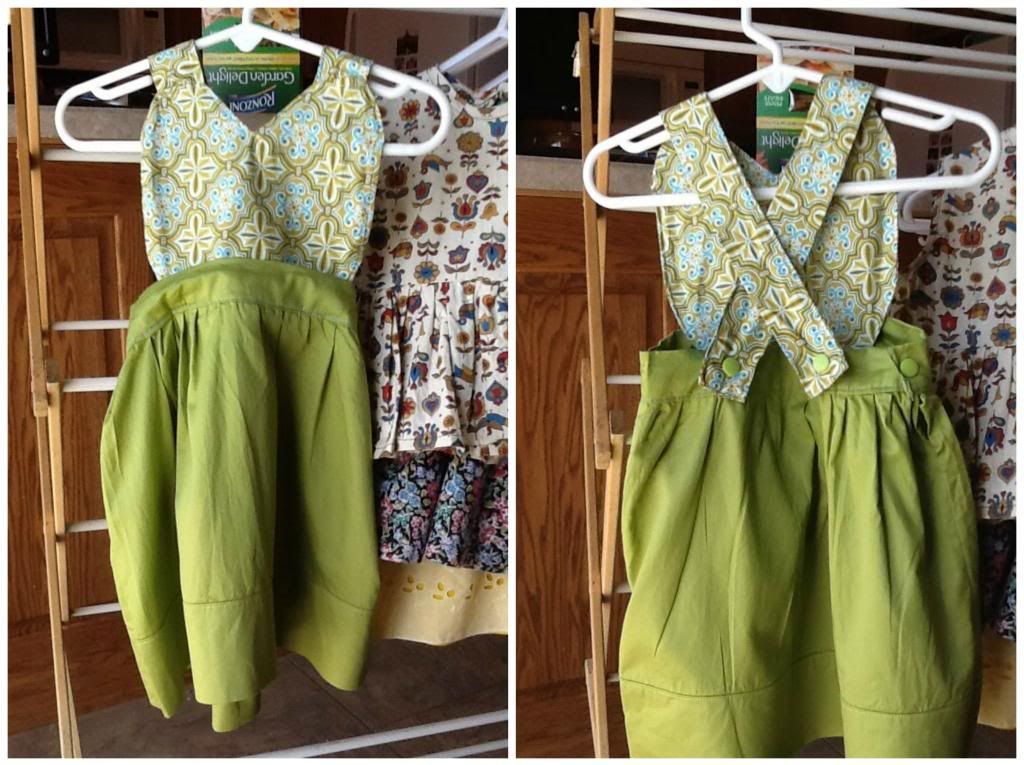 I have plenty of snaps from my cloth diaper projects so I used it.
I find snaps and zippers are easy to use when it comes to children's clothing.
The top part of this dress, which is the printed one is a scrap from a previous project.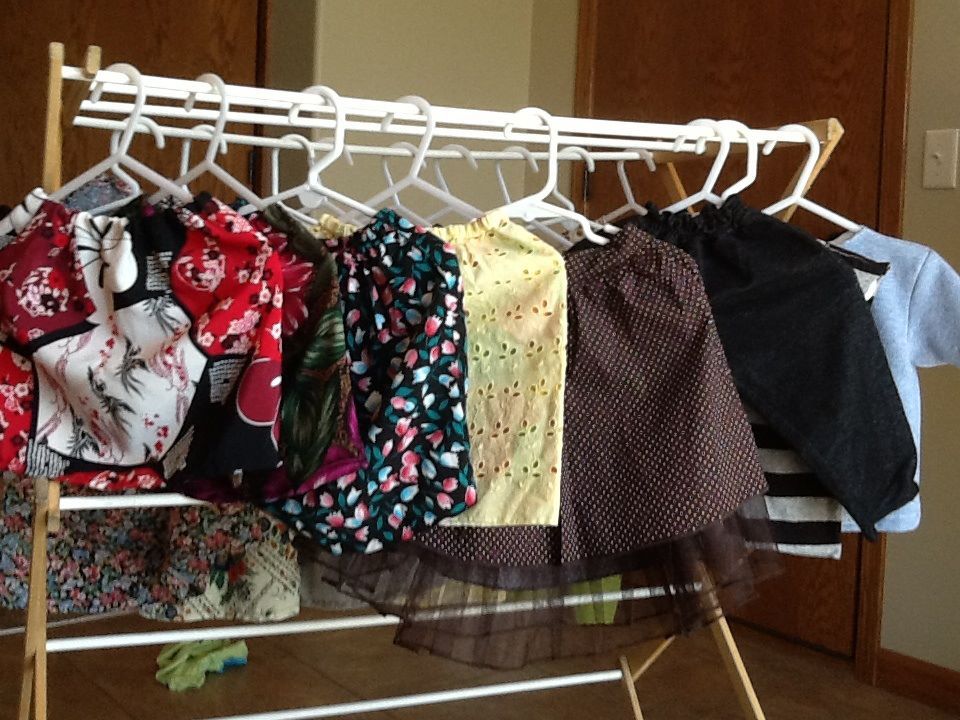 All in all, I made about twenty (20) items of clothing for my little girl alone. I would say, I spent under $10 dollars for all these clothing.
Next time, I hope to make something for my little man.
How about you? Have you sewn anything lately?