These are photos of some of the food we have enjoyed lately. Of course, there were a lot of fruits as well particularly avocados, bananas, mangoes, papaya, apples, and oranges. But lately, I have been into baking again and recently I made a type of Chocolate cake that didn't involve white flour and white sugar in it. It is a recipe from the new book we have been reading- "The Guide To Healthy Living". Basically, this would be the first recipe I have tried from the book. Yes, the cake contains Garbanzo beans or Chick Peas and the verdict, it wasn't too bad after all. I would make it again next time. If anyone is interested in a recipe, let me know. It is a healthier version of a cake and only contains few ingredients. Some people might not like it, probably because of its texture, but we all liked it. Even my very picky-eater little man thought it was good. He didn't even know it has chickpeas in it. Next time, I might experiment with adding some pureed Beets and Sweet Potatoes. Hmm... We'll see!
Instead of using white sugar, the recipe calls for a different type of natural sweetener (not Splenda), but I only had Agave and Pure Maple Syrup on hand so that's what I used. Sweet! It is a proof that living a healthy life doesn't mean you have to stay away from eating chocolate cake. It just needs a few tweaks or changes of ingredients.
We have also enjoyed a lot of fish lately. Even though we are far away from the ocean, it doesn't mean we can't enjoy some salmon. Frozen salmon that is that we fish at the store. Not too bad!
Roasted Asparagus with Olive Oil and Balsamic Vinegar and breaded Flounder fish.
But of course, if you're a Filipino like me, you will always crave for some Pandesal. These bread doesn't last long in our household. This time, I have tweaked the recipe a little bit and used half Whole Wheat and half Bread Flour with some milled Flax seed. Also, I didn't use white sugar in this bread and I used Agave Syrup instead. Yes, I know. We have been buying a lot of Agave Syrup these days. It's supposed to be good for your body instead of white sugar.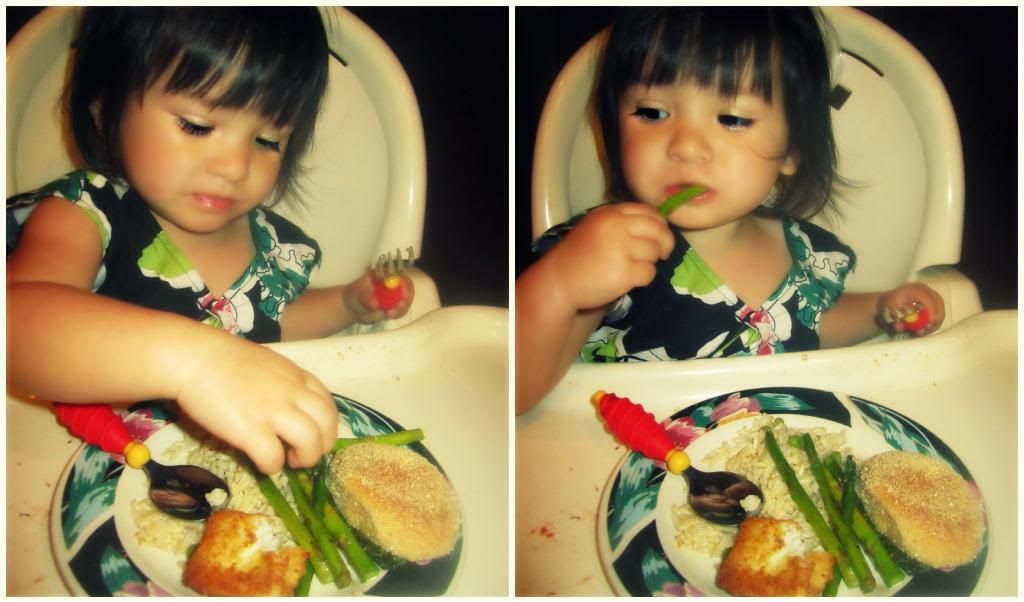 Star Bread is another type of bread that we have back home in the Philippines. I miss it so much that I thought I would some my own. Ah! It pays to know a little bit about baking. And look who else was excited for some freshly baked bread?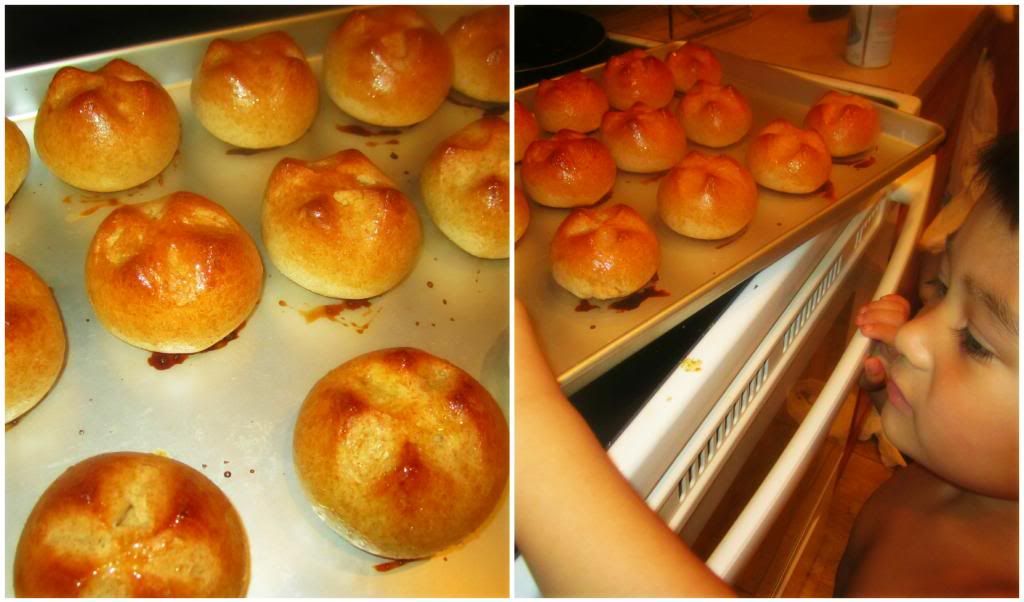 And lastly, the most awaited Chocolate Ice Cream. Yaye!!!! We haven't had some in what seems like ages so we decided to pick up a Breyers Chocolate Ice Cream the other day. Oh yes! We deserved it, didn't we. Look how happy my kids are. It definitely puts a smile on their faces and mama's too.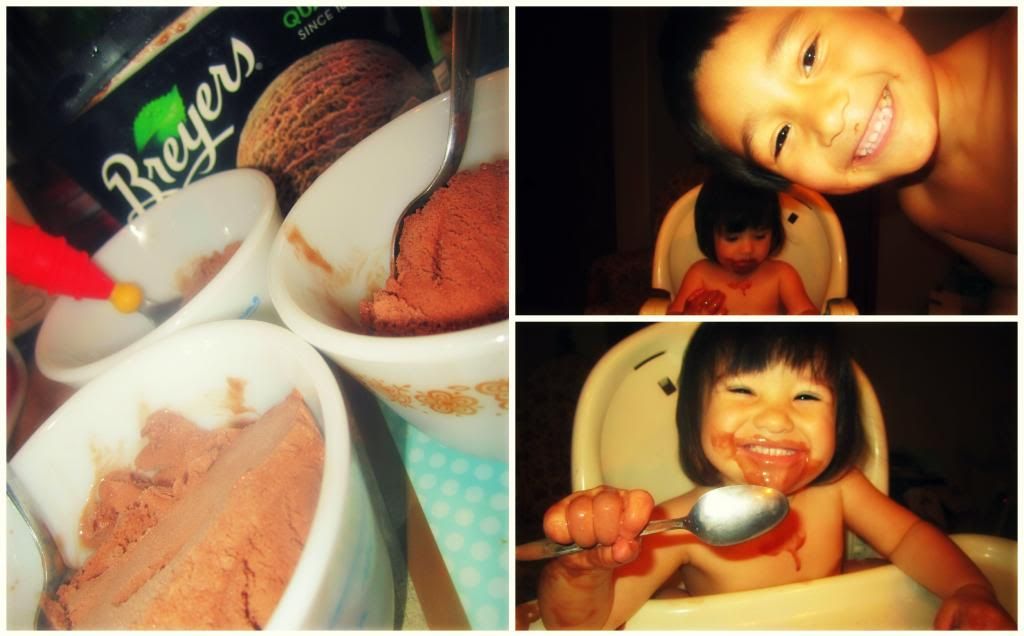 Before I end this blog post, I would like to say that my thoughts and prayer go out to the people in Moore, Oklahoma. It is heartbreaking to see such devastation. Please be safe everyone!