Did you know that by brushing and flossing your teeth it can help protect your heart by preventing germs from getting into your bloodstream through your gums? That is why it is essential to teach our kids the proper personal hygiene as part of living a strong and healthy life. Teaching our kids that brushing teeth at least twice a day is a must to maintain healthy teeth and of course, no one wants to be around with someone who has a bad breath.
Aside from teaching our young kids the proper personal hygiene, we also want them to grow up learning about sharing, giving, and to be good to others. Just like what the Smile Squared mission is when they established their company. They want us to rethink about buying as to whether or not the things we buy has an impact to the environment or to others. I hope you will spend some time reading my post and learn about their company's mission. Please read below.
I am very thankful to Smile Squared for the chance reviewing their product because it is also for a great cause. When you buy Smile Squared's eco-friendly toothbrush, they are also donating one to a child in need. Because there are people in this world who are not so lucky to even own a simple everyday item like a toothbrush. With your help by purchasing their product, you are giving a child that chance to live a good life and face the world with a brighter, confident smile.
At Smile Squared, our goal is to offer practical, sustainable solutions to help improve the overall health and educational needs of children around the world. The Smile Squared toothbrush emerged from the recognition of such a need and the idea that we could turn a small product into something that makes a big difference in people's lives.
We buy toothbrushes without giving it a second thought. At Smile Squared, we encourage everyone to think about the products we buy: Where will this product end up when I'm done with it? Is it a fair trade product? BPA free? Can my purchase have a direct impact on someone else who needs it?
At Smile Squared your purchase protects the environment and, most importantly, helps children in need. Anytime you buy one of our products, we give one to a child. It may be one of the most basic things we'll ever do, but in changing the way we purchase hygiene products, we can meet a growing need and impact lives. You buy one, we'll give one, and together we'll bring back smiles, one at a time. source: Smile Squared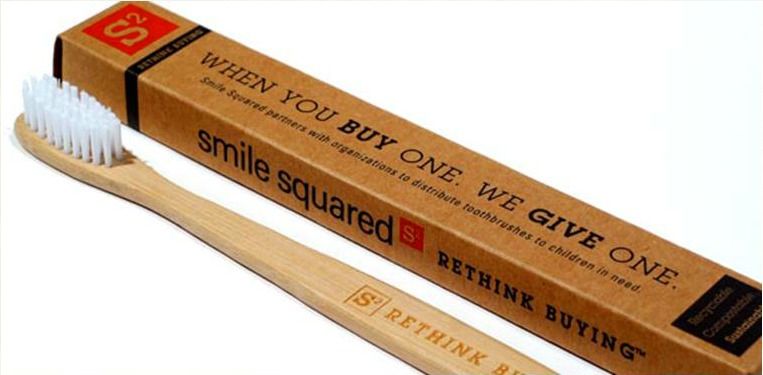 CHILD TOOTHBRUSH
Buy your child a new toothbrush while donating one to another child in need. Our toothbrushes are crafted using biodegradable bamboo and high quality, soft DuPont bristles. Even our box is recyclable. By significantly reducing the amount of plastic in our toothbrushes, we are helping to ensure the continued safety and health of our communities, long after the toothbrushes are disposed of.
100%

Biodegradable Bamboo Handle

100%

High Quality Bristles

1:1

Buying to Giving Ratio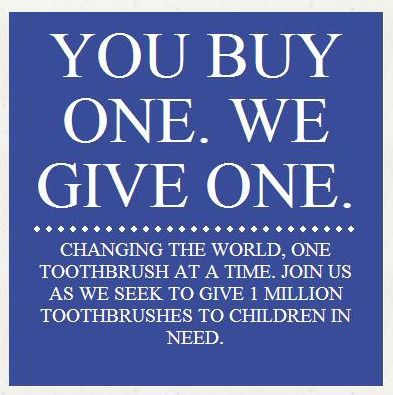 These little child toothbrushes are so cute and very handy. Perfect for traveling and it won't take up a lot of space in your bag and are light. It comes in its own recyclable box too. Take note, they also have adult toothbrushes available on their online store for the same reasonable price.
(She is very independent and likes to do things on her own. She is keeping up with big brother.)
I enjoy watching my kids brushing their teeth on their own. They are very independent when it comes to that and they require little to no help from me at all. And, the fact that these brushes are made out of eco-friendly materials and are also helping other kids in need, makes me a happy mama. Please support this great cause and order yourself or your little ones their new eco-friendly toothbrush. These kids in need will thank you for that. Thank you,
Smile Squared
!
Like Smile Squared on Facebook:
https://www.facebook.com/SmileSquared
Follow on
Twitter:
https://twitter.com/smile_squared