Finally! The answer to my prayer- a Halftee. What is it, you say? Halftee is an undershirt that is "all style, no hassle" kind of tee designed by a mom. They have designed a line of Halftee that provides a cap sleeve and a modest neckline so you don't have to show too much skin, and less to manage.
I have always wanted to have the type of tank that provides me with modesty while wearing my favorite top or dress, but somehow I didn't want all that bunching up and that bulkiness that an extra layer of tank underneath gives. It is such a hassle for me so I rarely wear a tank underneath. In fact, at one time I decided to go ahead and chop off one of my tanks in half so I get that coverage I needed, but without the extra length and bulkiness . When I found out about Halftee, I was shocked because I have the same thought in mind. This was definitely the thing that I wanted. Thank you!


The wonderful people of
Halftee
sent me two types of tank- one is the
Tank Lace Halftee
and the second is the
Basic Halftee
in white. Halftee also has some long sleeves available and in different colors and sizes so head on over to their website and check more of their products.
Read below for a quick product overview.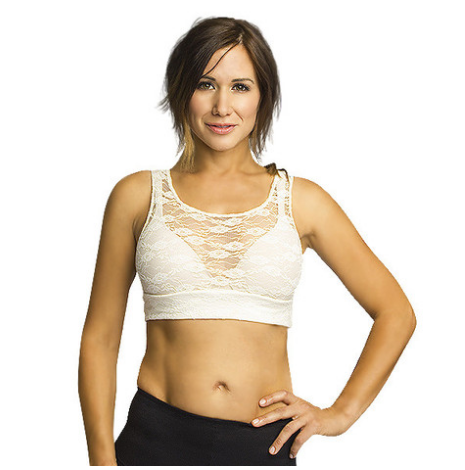 The Full Lace Tank HALFTEE is our newest arrival! The perfect addition to any plunging neckline. Looking for just a little coverage with some vavavoom? The Lace Tank was designed to enhance your wardrobe, and give you the coverage you are looking for with more flare. Designed with our "2 inch signature band" and with a nylon/spandex blend, it could possibly become your new favorite!!
Basic HALFTEE
The Basic Halftee is an amazing combination of comfortable and breathable cotton/spandex blend fabric. Our signature "non-slip" band, and a cap sleeve for unbeatable coverage you can't get anywhere else.


The cap-sleeve is perfect for those times when you need a little something over your shoulder to complete your look without the unnecessary bulk of regular tops. It's so comfortable you will forget it's even there!


Like all of our Halftee styles, the Basic Halftee is reversible, providing everyone the opportunity to have a higher or lower neckline, because we understand that everyone has different preferences and body types. We want our Basic Halftee to fit your style without the Hassle.
90% Cotton, 10% Spandex.
Machine wash with like colors. Line dry.
Versatility
Halftee is showcasing the endless possibilities and versatility a halftee offers. Body and Maternity Halftees are the same cut and fabric as The Original line.
They even have them available for young girls and it is called Girlee.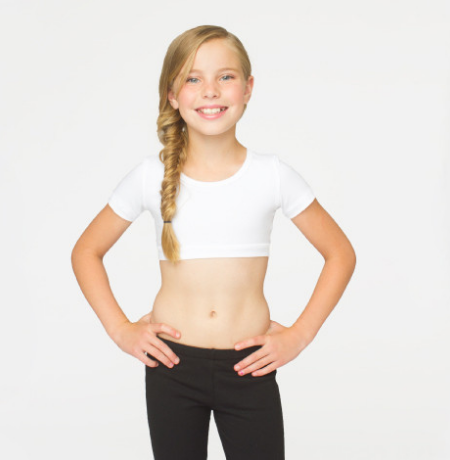 You would probably think, "Well, why not just buy a top with sleeves and higher neckline if you want that coverage?". The answer is, sometimes there are clothing that we do like, but has plunging neckline or maybe not bra-friendly, but we really do love it and we want to buy it.
Halftee
can provide you the modest coverage that you have always wanted, yet still looking stylish and sexy. They are really comfortable to wear and it doesn't feel hot at all, which is perfect for the summer. It is of good material, nothing too thin nor too thick, and easy to wash. I would recommend it! Refer to the photo below to find out how to layer the
Halftee
. I can tell I will be wearing these tops I got, quite often. It's the new way of layering! Visit their website today to check out the rest of their products at
http://www.halftee.com/
.