Vapur The Anti-Bottle water container.
Brief Company Info:
- California-based Vapur, Inc. started in 2009 as a big idea with a simple solution. With unwelcome waste creeping into the social conscious and light shed on the ugly aftereffects of plastic, avid outdoorsmen, David Czerwinski, Brent Reinke and Jason Carignan set out to find an answer.

- The Anti-Bottle is a reusable water bottle designed to stand when full and can be rolled, folded or flattened when empty, making it easy to use and carry on any adventure. Unlike bulky, rigid bottles, the portable Anti-Bottle can be easily tucked away, conveniently fitting into pockets, purses and packs.

- Insist on the real thing. Vapur Anti-Bottles are US-made, BPA-free, Phthalate-free and are backed by our one year warranty.

- Proudly manufactured in the United States, Vapur Anti-Bottles are durable, freezable, dishwasher safe and BPA-free.
In keeping with its commitment to the environment, Vapur contributes 1% of all sales to water related and environmental causes. Vapur, much more than a hydration company, also created a community-giving program called Drops of Hope, donating thousands of bottles to charitable groups all over the world. Now drink up and as always, "Live Flexible."
I received the Vapur product for free for a review and what I got is the Shades in Cyan Blue color. Read below for the product description and scroll down some more for my own review.
Shades
Capacity: .5 Liters (18oz)

Product Description
The colorful array of .5L Shades will shed light on the way you hydrate. With the durable flexibility of the Anti-Bottles combined with a custom Vapur SuperCap, you're sure to find your perfect "Shade." This half-liter is also just the right size to accessorize any purse or pack.

Features and Benefits
This product was created in California and manufactured in the United States. True to all Vapur Anti-Bottles, they are designed to withstand everyday use and regular cleaning
SuperCap - Tough Seal. Easy Open
Durable 3-ply construction
Made in the USA
Dishwasher safe
BPA free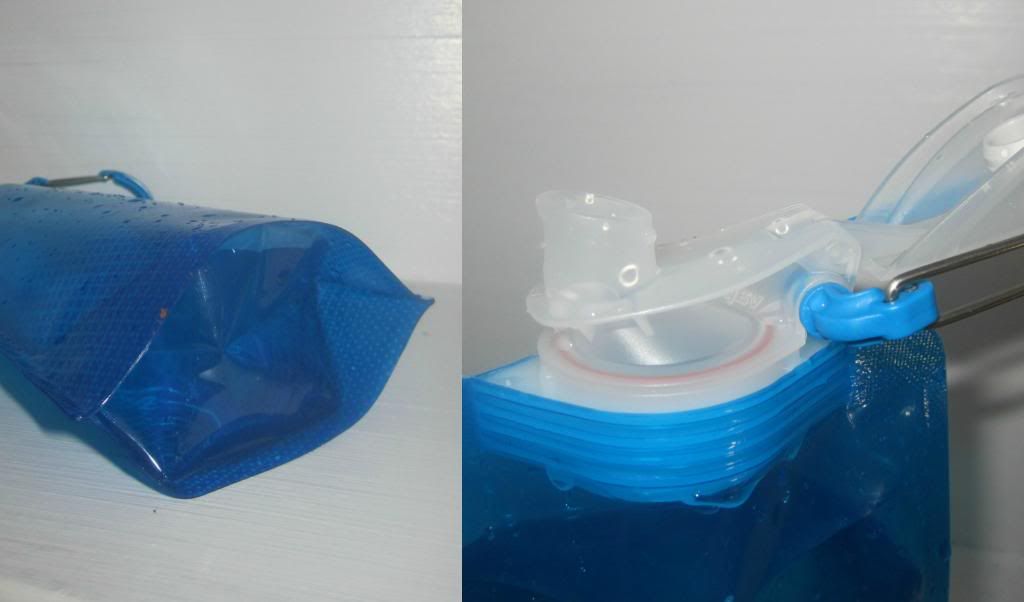 My Review:
- The Vapur Anti-bottle came in a package that was easy to open, and the packaging is printed with soy ink on wind powered presses.


- I love the color and the design.
- It says it can last up to 3 to 4 years depending on the use and abuse. It is of thicker material, it is not something flimsy and thin.
- Since using the product, I haven't had any problems with leakage. It has a tough seal yet easy to open and drink out of.
- Although it has a small spout opening, I have no worries filling the Vapur Anti-Bottle up with water.
- The Vapur Anti-bottle doesn't change the taste of water, which is wonderful. I was a little bit concerned about that being not stainless or glass water container, but when I learned that it is BPA-free and Phthalate-free, I am a happy customer.
- Because it is an Anti-Bottle water container, it is easy to take along with you and use it whenever you need it. You can roll it up and store in your pocket, purse, bag or backpack and the Vapur Anti-bottle does not take up a lot of space. Very light and portable. It has a carabiner that you can easily hook it on to your bag, purse, or backpack loop.
- I like to use the Vapur Anti-bottle as my kids' water bottle because it won't break, it's not heavy, yet it is safe to use. I like to keep it cold in the fridge so my kids can help themselves whenever they are thirsty and wants water to drink. Although if you expose it to heat it can melt, or if you have a sharp object in your bag it can pierce through the container. Their Vapur Anti-bottle Sweater would come in handy too.
- Yes, I would actually recommend it. It is a perfect water container to take with you when you go on a trip, hike, run, bike or whatever type of activities that you and your family love to do.
This is perfect to take along with us to the park this 4th of July to keep my kids hydrated while they play all day.
- Another wonderful thing about Vapur is, it is proudly manufactured in the USA. Plus, they are so generous that they donate thousands of bottles to charitable groups all over the world, and contributes 1% of all sales to water related and environmental causes. It's a water container with a cause.
- Vapur Anti-bottle is Reusable, Foldable, Washable, Freezable, Attachable, and Sustainable. They have a variety of Anti-bottles in different color, sizes, designs and you can even customize the look of your own container. Visit online to check out the rest of their collection at
http://vapur.us/shop/
.
- Thank you, Vapur!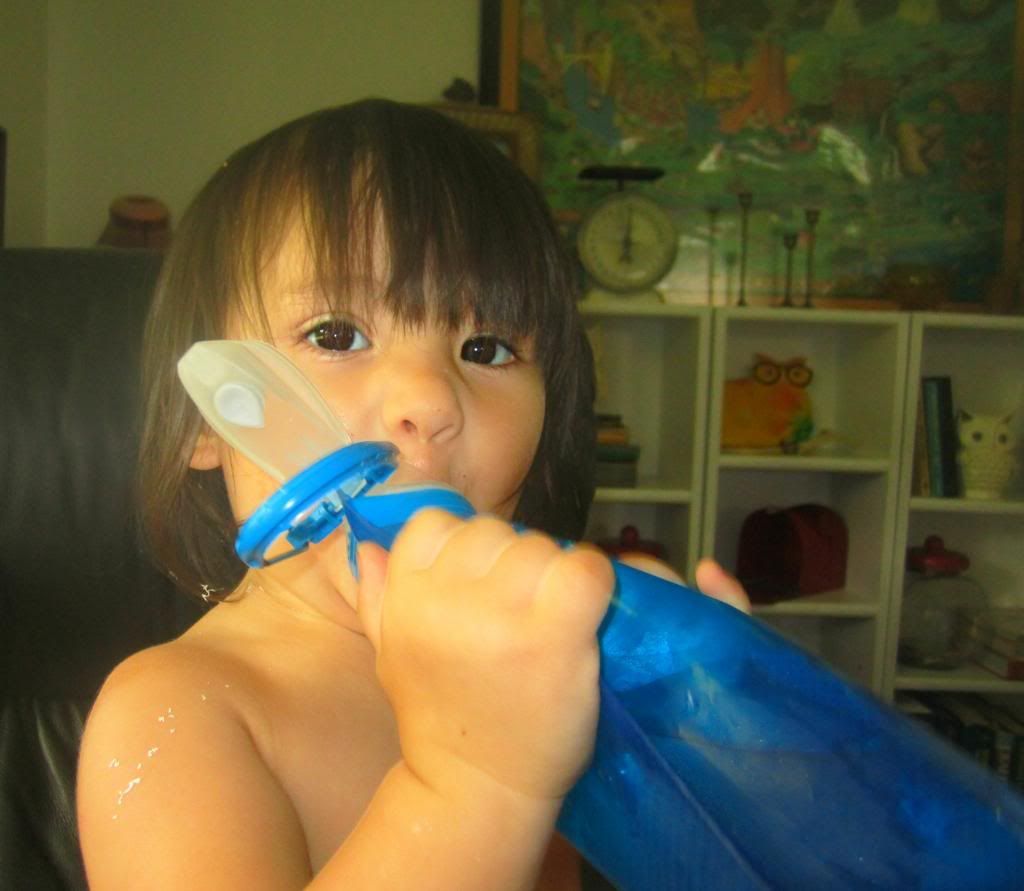 For more update:
Like on Facebook:
https://www.facebook.com/vapurtrail
Follow on Twitter:
https://twitter.com/vapur/