ZeeBee Threads
, a company founded by a working mother with one clear objective in mind: to provide active women with stylish casual clothing options at affordable prices.
When I learned that ZeeBee Threads agreed to work with me for a product review, I was excited to have some of their clothing. I heard a lot of good things about their product and it didn't disappoint. I received two items from them: first is the
Sporty Ringer T-shirt and second is the Eco-Friendly Low Rise Lounge Pants.
I love that their design is simple, nothing complicated, but yet it looks stylish. I would say that ZeeBee Threads clothing is very versatile. It is wonderful for layering, mix and matching, and wearable for all seasons. Read below to further learn about the company and the items I received.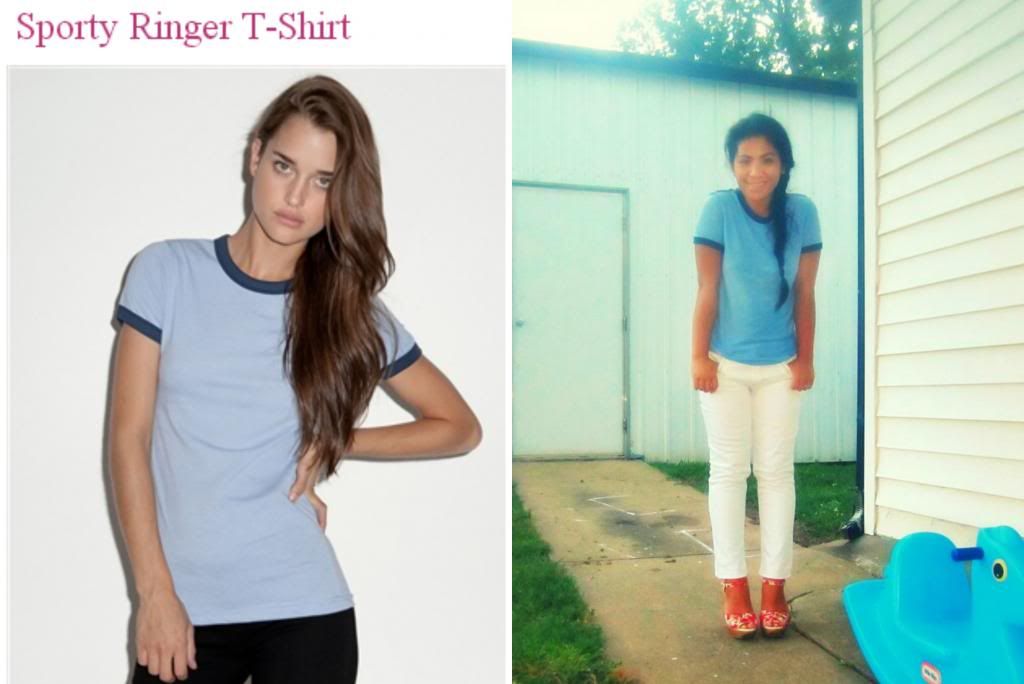 To be honest, when I saw the Ringer shirt, it reminded me of my mama's shirt that she had when I was little (20 some years ago). I loved that shirt so much and it was soft and comfy that I would wear it around the house even if it was too big on me. The ZeeBee Threads Sporty Ringer shirt has the same comfort and softness that I love, and I can wear it all day. It is not thin like a lot of the shirts you can buy these days of the same price. ZeeBee Threads shirt is of great quality yet affordable. This is a perfect shirt to wear for a casual day yet it looks put together.
Product Description:
Sporty Ringer T-shirt
Ringer t-shirts never go out of fashion. That is why it is always safe to have a few ringer t-shirts in your wardrobe. They give you a sporty edge whenever you desire. This piece is a combination of vintage styling with a heathered body. Made with jersey which is feather light and soft, and 50% cotton, teaming up this tee with a denim pants is going to give you comfort in all ways.
Price: $14.95
50% combed ringspun cotton, 50% polyester
A vintage-looking style with a heathered body
Contrast ringer binding on sleeves and neckline
Super soft baby jersey knit
Side Seamed
Set-in sleeves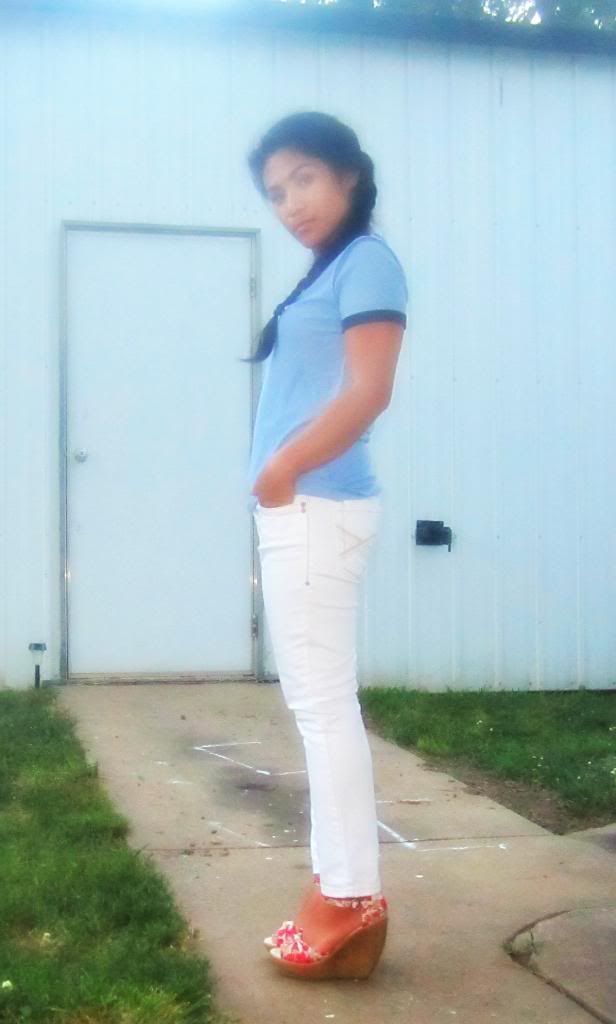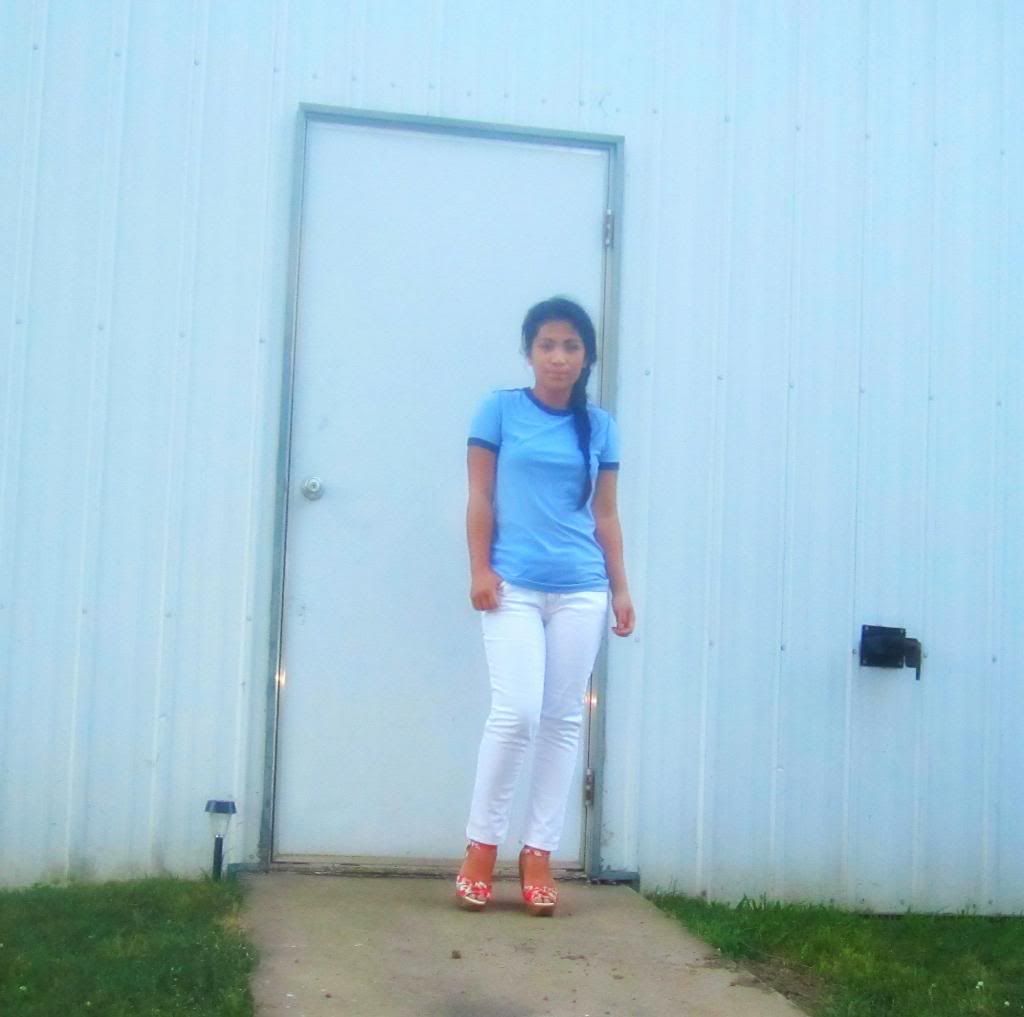 (You want in on a little secret of mine?
I think I may have worn the shirt inside-out when I took these photos. LOL!
Oh well! It still looks great, doesn't it?
Shhhhh... don't tell anyone.)
Another item I got from ZeeBee Threads is the Eco-Friendly Low Rise Lounge pants that are
oh so comfy!
Take note, it is a bit of a see-through pants so make sure to wear the appropriate underwear. But then again, I don't wear out in the public, but lounging at home only so it doesn't matter to me. The color of the pants that I got is not all black. I mean, it is a bit of a grayish black, which you won't notice it through photos, but that's how the actual pants appear.
I am a stay-at-home-mama to two active kids and I need comfort when it comes to clothing. I am always wearing T-shirts paired with shorts or sweatpants, very casual (a lot of times looking scary) and these Eco-Friendly Lounge pants are perfect additions to my SAHM wardrobe. It is
comfortable, light-weight and I can live in these pants. I love it! You should get them too!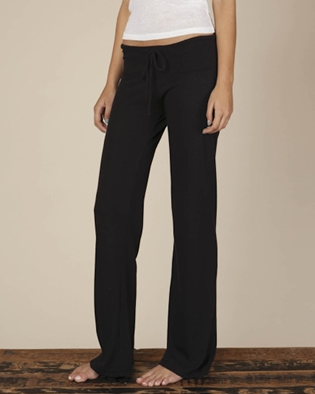 Eco-Friendly Low Rise Lounge Pant
Head to the gym or hang out with friends, these lounge pants make a perfect company for your clothes. The low rise cut and combined ring spun cotton along with polyester make it very comfortable to be worn all day!
50% polyester, 38% ring spun cotton, 12% rayon; 6.25% organic cotton, 6.25% recycled polyester
Low impact yarn-dyed and fabric washed
Regular fit
Wide waistband
Drawstring ties constructed from garment material
Exposed cover stitching at yoke and leg hem
Price: $26.95
Sale Price: $20.25
I have quite a few favorites that are available on their website. It is my kind of style. It is casual yet you still look put together when you wear ZeeBee Threads' clothing. And I am not just saying that just for the sake of a product review, but because it is true. We all know that a lot of times, comfort and style doesn't usually go hand in hand, but with ZeeBee's collection, you pay for both. How can you not love that? We thank you ZeeBee Threads for giving us that option to shop for comfortable, stylish and affordable clothing. Don't forget to check out their website at
http://www.zeebeethreads.com/
to learn more.
Now that you've learned about how wonderful ZeeBee Threads clothings are, it is time to win some prizes. Giveaway time!
The winner will win the same Sporty Ringer T-shirt and
The Eco-Friendly Low Rise Lounge Pants (in your size and color of choice).
This giveaway is open to US and Canada only.
Thank you and Good luck, everyone!!!
http://www.rafflecopter.com/rafl/share-code/ZTU5OGU2MjA5MGQ3YTk0MjQ5NWJjZDU3Y2MzNTNlOjE5/