I received some complimentary workout clothes from Onzie in exchange for a dependable and fair review.
Gone are the days when you wear hideous, baggy, and boring workout clothes when working out. Now, you have tons of selection to choose from. From different types of material, design, and color that would suit your needs, wants, style and personality. I am always excited when I read about new companies that offer workout clothes that aren't your granny's workout clothes. You know what I mean? One of the companies that I recently discovered is the "Onzie". What is Onzie? Scroll down below and learn more about this company.
What Is Onzie?
CREATION Created by a 20 year Bikram Yogi, Onzie blends the best of traditional yoga wear with modern innovation and a touch of whimsy. The result? Active apparel that is functional, flexible and flattering. At Onzie our philosophy is "keep your practice challenging, and your wardrobe simple!" Onzie's no-frills one-pieces and separates are best worn while sweating, swimming, or simply lounging around. In keeping with the principle of being inclusive, rather than exclusive, Onzie is affordably-priced and suitable for all activities and practices. Onzie products are made with love in southern California.
PERFORMANCE Utilizing Free-Flow Fabric Technology that is durable and breathable, this fast-drying material keeps bodies cool, dry and comfortable. Onzie yoga gear is perfect for hot yoga, but can also be used for pilates, spinning, swimming, surfing, running or hooping. Our clothes can be worn as everyday wear or into chlorine and salt water environments. You can transition in and out of yoga postures as seamlessly as you can the rest of your day. From straps to bottom, Onzie helps keep your body in check. You'll feel supported from the inside and out... shaping the entire body. So embrace the awareness of your being, sense your core, and feel secure. Focus on your strength and beauty. And for goodness sake, forget about those so-called flaws. You're perfectly you.
AMERICAN MADE Did you know that Onzie is 100% made in the USA? All parts of our process including knitting, dyeing, cutting, sewing, photography, marketing, distribution and design all happen in the company's facilities in Los Angeles, CA.
Here are the three items I got from Onzie:
Price: $58.00
Color Range: Black, Purple, Teal
Size Range: S/M and M/L
This will be your favorite piece! Long sleeve hoodie has the perfect fall along the neckline. Thumb loops at the end of the sleeve allow for extra warmth and a fun look. Pair perfectly with our printed Onzie Capris or Leggings.
- 100% Free Flow Jersey
- Hand or Machine Wash Cold
- Tumble or Hang Dry
- Made In USA
Price: $42.00
Color Range: Black, Coral, Galaxy, Cheetah, B/W Tie Die
Size Range: S/M, M/L, L/L
Try out our Mesh Bra Top for maximum coverage, full support and cute style! The thick straps provide a foundation as well as maximum comfort around the shoulders, perfect for our bustier customers.
- Fully- lined
- 100% Free Flow Fabric
- 80% Nylon / 20% Spandex
- Hand or Machine Wash Cold
- Tumble or Hang Dry
- Made In USA
Price: $42.00
Color Range: Black, Cheetah, Paisley Red, Aztec
Size Range: One Size
The High Waist Short is our vintage throwback to fitness fashion. The high rise covers the hip area and lands just below the belly button. Features a boy short shaped bottom and delciate seams for a classic and supportive look.
- Fully-lined front side only
- 100% Free Flow Fabric
- 80% nylon / 20% Spandex
- Hand or Machine Wash Cold
- Tumble or Hand Dry
- Made in USA
In the photos below, I am wearing both the Teal Hoodie and the Mesh Bra on our afternoon
hike
along the Glendo Lake.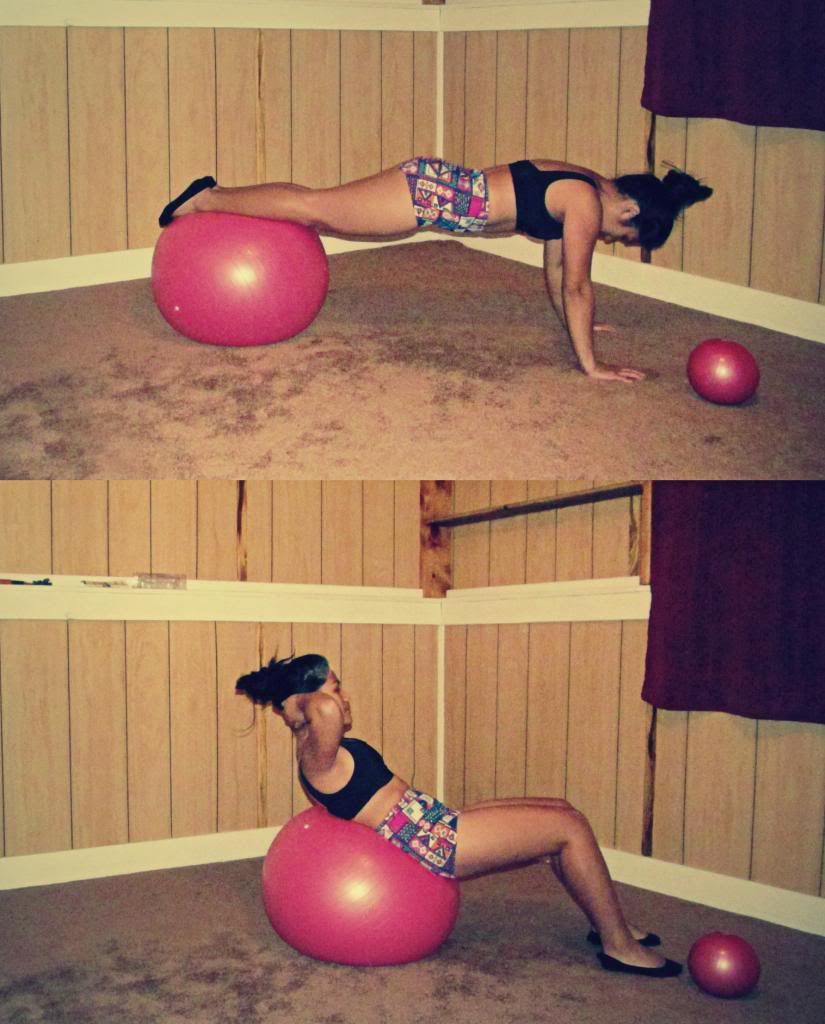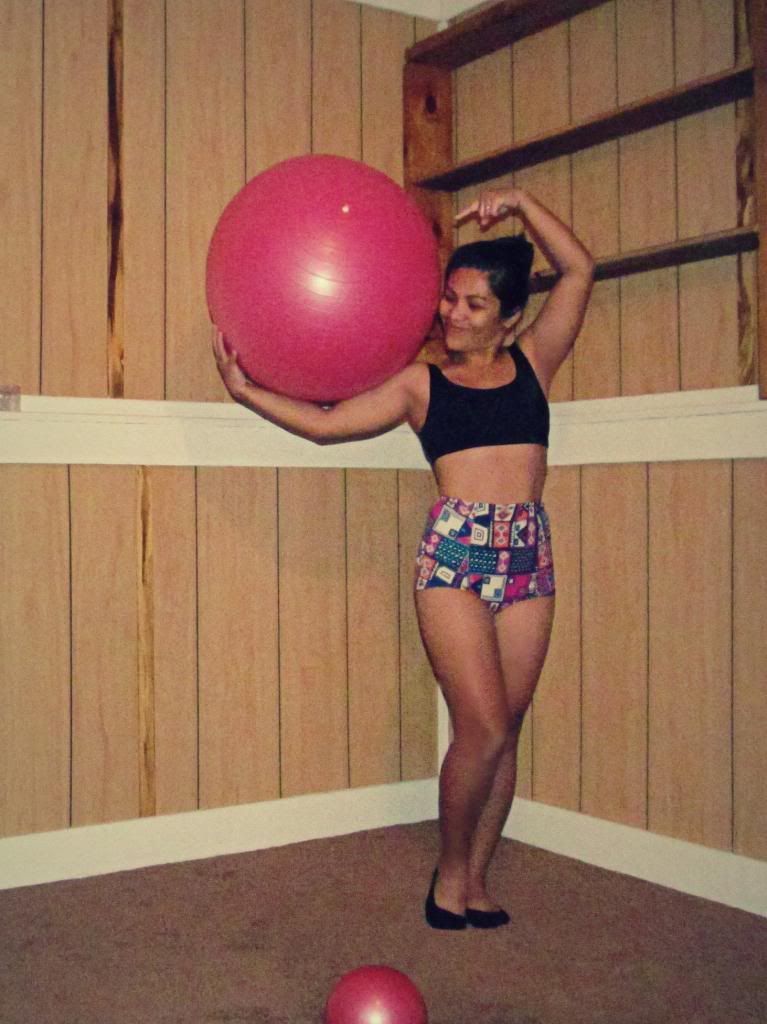 -- I love my teal hoodie, my mesh bra top and my high waist short that I got from Onzie. The materials are wonderful and comfortable to wear. There is nothing itchy about it and it just flows. It is not something thin or that would fall apart at any time, but it is made of great quality.
-- The teal hoodie has these thumb loops that will keep your sleeves down for warmth and looking stylish. I actually find that thumb loop very useful for when I wear my hoodie on a cold day hike.
-- I have been wanting a type of bra that I can use for working out that is comfortable to wear and no underwire to deal with. When I saw that Onzie has these Mesh Bra, I was interested to try them. I am glad I picked out the bra because it is something that I need and still gives me the support. I just want to point out that this is not a padded bra so you already know something's going to be peeking through when it's cold. (LOL)
-- For my high waist short, I know I am not going to be wearing this outside while running or hiking, but it is something I can use when working out inside the house. I have been known to wear my 2-piece swimsuit on (TMI) when working out at home (especially during the warmer months) because I like the feeling of being free while sweating it out. For me, the less the better. Plus, it is a versatile piece that I can wear this summer when we go to the lake for a swim (not that I know how to swim, but more like lying on the sand basking in the warmth of the sun) or to the water park. I like the retro vibe that this high waist short gives and I have been looking for one since last summer and finally got it from Onzie. The only thing is, I am really short so instead of the high waist short landing just below my belly button, it goes all the way up. But hey, I still like it.
-- I love how Onzie's clothing is versatile because you don't have to wear it just for a yoga session, but you can wear it everyday or when you go hiking, jog, or swim. Whatever workout it is that you do, you can wear Onzie's clothing. Versatility in clothing is a MAJOR plus! Another thing I love about these clothing, it is 100% made in the USA. Don't forget to check out Onzie's
website
today and shop around! Thank you, Onzie!
Like Onzie on Facebook:
https://www.facebook.com/onzieyogawear
Follow on Pinterest:
http://www.pinterest.com/onzieyogawear/
Follow on Instagram:
http://instagram.com/onzie