Are you tired of dealing with your kid's winter gloves or mittens that doesn't do its job? Like a pair of gloves or mittens that doesn't stop the snow from getting between the gloves and the coat, then your kid ends up getting cold. Or a pair of gloves that doesn't stay well on your kid's hands and it easily comes off? Or maybe you are looking for a pair of gloves that not only block the snow, but also waterproof?
SnowStoppers
might just be the answer you have been looking for. Stick around to learn more about the product.
A few days ago, SnowStoppers was kind enough to ship me a pair of pink waterproof Nylon Mittens (was on closeout sale) for free in exchange of a dependable and fair review. This pair of Nylon mitten was their old inventory, but I thought my girl could surely use it so I picked this one out.
SnowStoppers Nylon Mittens
Close-out Sale on old inventory
-- Now Bargain Priced at $9.95 a pair!
-- These are top quality mittens, but they have to go!
-- Limited quantities available.
Note: All Close-out mitten sales are Final Sales-- not returnable.
-- These are not just ordinary Nylon Mittens!
-- These are the Patented SnowStoppers Mittens featuring the extra long SnowStopper cuff, - Waterproof Liner and Thinsulate Insulation just like or Fleece Mittens. But they Nylon Outer Shell material resists snow, ice and water better than fleece.
-- They stop the snow from getting between the coat and mittens and they don't fall off!
-- The tuff grip palm makes them great for Skiing and Snowboarding too!
-- Kids stay warmer and play longer with SnowStoppers Mittens.
-- Don't you wish you had these mittens when you were a kid?
What Does The Product Promise?
-- SnowStoppers Mittens stop the snow from getting between the coat and the mittens and then kids can stay warm while playing in the snow.
-- It also doesn't fall off unlike any other gloves in the market. Kids will have more fun playing outside in the cold and keeping hands warm and dry.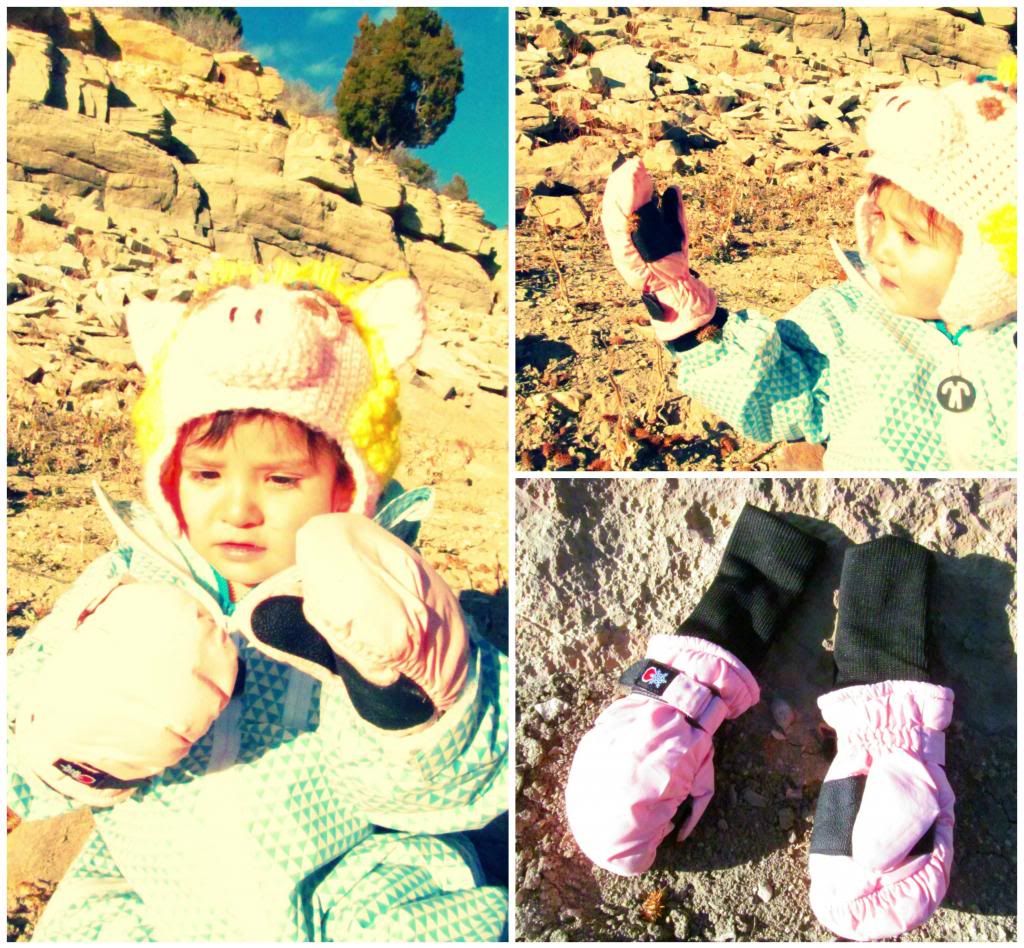 Our Review:


What we DO love/like about it?
-- Wonderful service from the company and fast shipping.
-- Made of great quality and it is not going to fall apart anytime soon.
-- I like how it stops the snow from getting in between the coat and the mittens. And yes, it does work.
-- These mittens have longer cuffs so for me it is a bonus because it doubles as warmers for my little girl's arms while wearing the mittens.
If you are wondering, the long cuffs are like thick socks that you put on your arms.
-- Of course I love the color and the simple style.
-- These are waterproof with Thinsulate Insulation so they keep those tiny hands warm and dry while playing outside. Got to keep these little ones warm and dry so everybody's happy. If the kids are happy, the parents are happy too.
-- I also like the idea of adding the Tuff grip palm on the mittens because even though we don't go on ski trips or snowboarding (certainly not my little girl), but I think it still is a useful detail to have.
-- I like that my little girl can still use it up to next year because the size of these mittens is for ages 1-3.
What we DON'T love/like about it?
-- There are two things I want to point out about these mittens; one (1), is that I have a little bit of a hard time putting it on to my little two-year old girl's hands. Because she is young, she doesn't really know where to place her thumb so most of the time she just ends up wearing the mittens without using the thumb part. But I guess that is not such a big problem. I am sure when she gets older it will be easier to put it on.
-- And because it is a pair of mittens, whenever my little girl wants to pick up something, it is a little bit difficult because you don't have those finger gloves. But, with mittens, it keeps the hands warmer than the finger gloves.
-- That is it! Nothing else I can say because a
ll in all, I am pleased with the product.
If This Was My Money, Would I Buy It?
It is worth the money and yes I would recommend this product and the SnowStoppers website. If you live in an area where it gets really cold and you love the outdoors, investing in great winter products is a must. Like I said earlier, these mittens are not going to fall apart anytime soon because it is made of great quality, therefore your kids will get a good use out of it and your money's worth.
Where Can You Buy Snowst
oppers Product?
-- Click
here
.
-- FREE Standard Shipping: US> $40, CA> $50 Int'l> $60
Expedited Shipping to US on orders over $60
At SnowStoppers, they also have other products available like warm wool socks, gloves, and hats, and are available for men, women and kids. Don't forget to visit their
website
today and look around. Thank you, SnowStoppers!
LIKE SnowStoppers on Facebook:
https://www.facebook.com/snowstoppers