This was the sight we saw when we arrived home back to Kansas for the Christmas. Another icestorm hit, but it wasn't as bad as the ice storm in 2007. Still, it was enough to trim some branches off of our Willow Trees and lost another good Plum Tree.
It was like an ice land in our yard.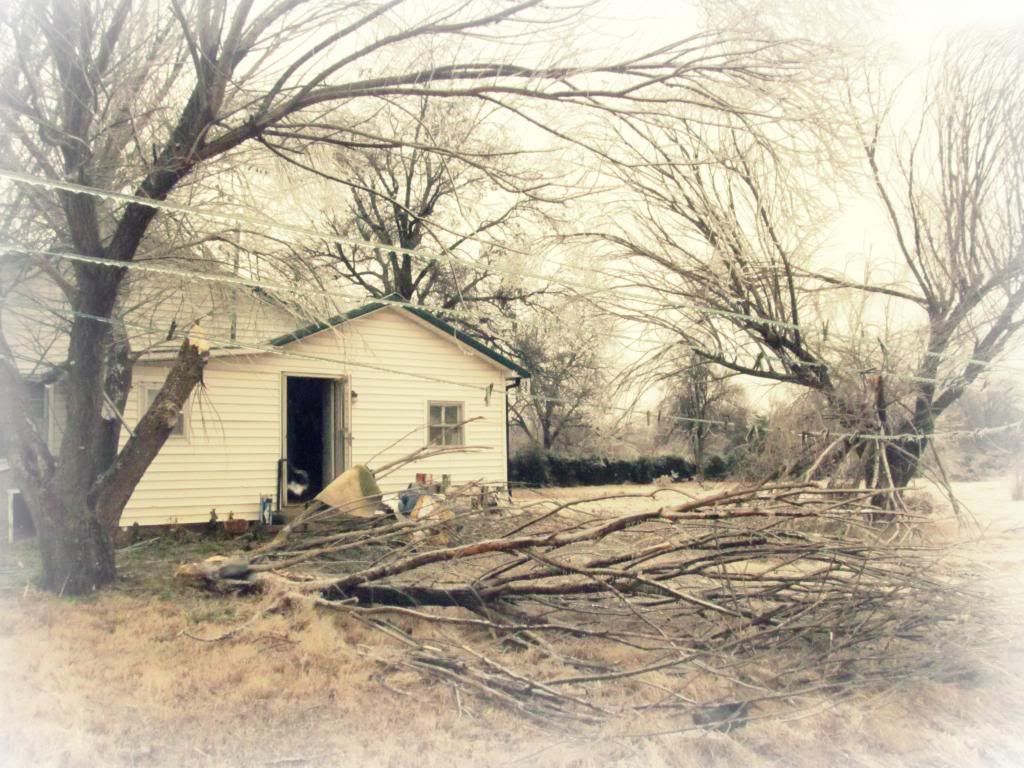 It broke my heart to see a lot of my favorite vegetables in the garden went to waste. I wish someone else was able to harvest them. I had tons of Kohlrabi that went to waste, eggplants, a watermelon, tons of brussels sprouts, my KangKong, my strings beans, collard greens, and a lot more. We were so sad we had to leave right when our garden just started to really produce food. This year, we are coming back for the Spring Break to get our garden ready, but we won't be planting as much as last year.