Are you searching for Gluten-Free, Non-GMO, Kosher and Vegan kind of snacks? Have you ever tried Way Better Snacks before? Or, even if you are not on such a particular diet, but are looking to switch snacks to a healthier version? Stay awhile to learn more about these new types of chips that my family and I discovered.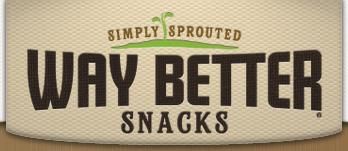 SIMPLY SPROUTED
What do you get when you add sprouted whole grains & seeds to a tortilla chip? A Way Better Snack! Every chip in here is bursting with goodness, because we've unlocked the powerful nutrients found in perfect, unprocessed ingredients. So when you share these deliciously sprouted chips, you're actually improving someone's well-being. You're the best. Still good & crunchy. Still great with salsa. Just better for you. Doesn't
that make snacking better too?
OUR STORY
It all started with a simple vision to create a better snack. We wondered, wouldn't it be great to go back to a time when the food we ate was actually nutritious and good for you. You know, before decades of environmental harm and mega food conglomerate processing wiped out most of the nutrients which used to be abundant in the food your grandparents ate. To make products you could feel good about eating again and sharing with others. Well, with that in mind, we decided to do just that. And we were led to the miracle of germination (you might know it as sprouting). Now we know that nutritionists and naturalists have been touting the incredible nutritional benefits of sprouting for years. And we knew how sprouting unlocked all the "good" that is inherent in all grains, seed and beans and brings them back to life (nutritionally speaking). So we thought, why then couldn't we combine the powerful benefits of sprouting to a great tasting snack? You know sort of like those old TV commercials with that guy and girl tripping into each other with their chocolate and peanut butter. Anyway, you get the picture.
What Does The Company Promise?
A Simple Promise
It's a simple promise, but it's what we're all about. Nothing makes me happier than creating great tasting, wholesome foods to fuel my family and yours. And we do that by remembering to always be, better.
This promise guides us to maintain a higher quality and keeps our head above the crowd. Better is a way of life and it's how we'll create everything at Live Better Brands. Ok, enough serious stuff. Let's eat!
My family had the chance to sample these new great tasting snacks that we have never tried before. The lovely people of the Way Better Snacks company sent us six complimentary snacks in six different flavors for us to try. I got to be honest, these didn't last long in this house, which is safe to say my family enjoyed these Tortilla Chips. My favorite would be the
Simply Sweet Potato Tortilla Chips
and the
Simply So Sweet Chili Tortilla Chips
. All of these chips are crunchy and with the right salty flavor. It is not greasy or too salty like any other chips out in the market. And it says it doesn't have any artificial flavor as well. When you look at these chips, you can see those little flecks of brown flax seeds, chia seeds, the white sea salt, and other ingredients that are quite beautiful. You can check out below the list of ingredients that are in one of their snacks and my favorite; the Simply So Sweet Chili Tortilla Chips. If only these were available at Safeway, I would have purchased more. We really love these and are perfect for on the road or for when you are entertaining, don't you think?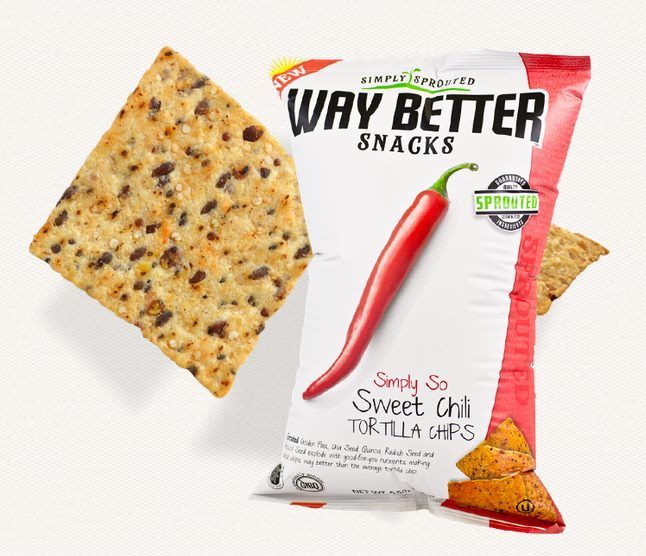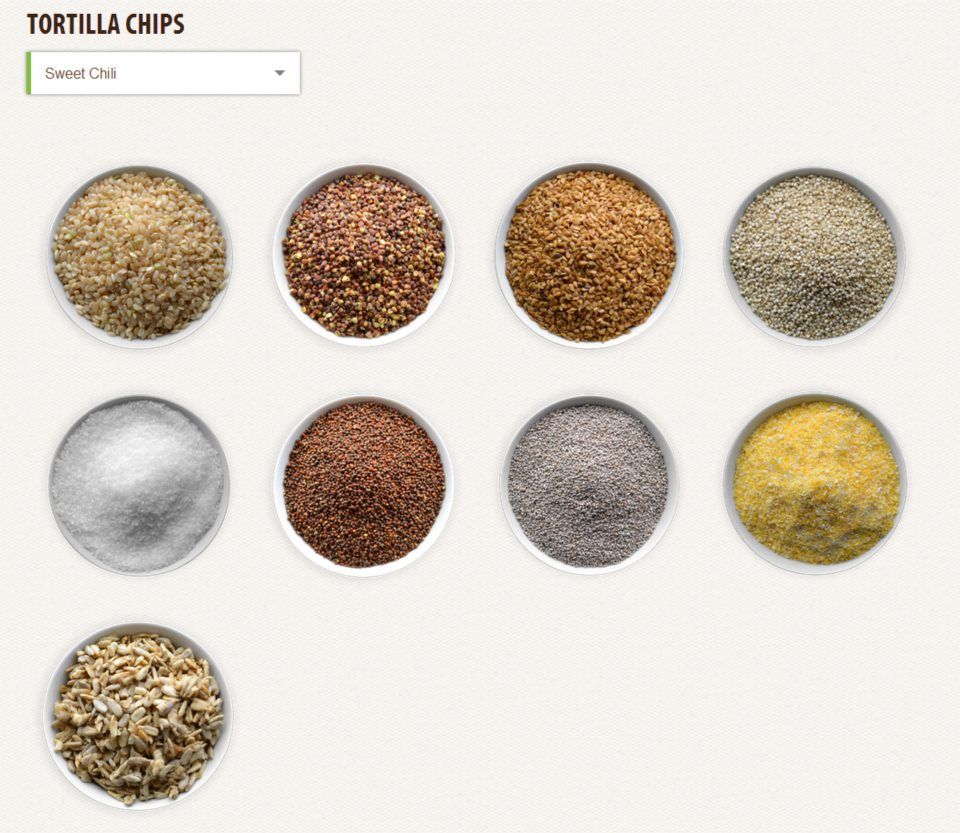 INGREDIENTS:
- Organic Sprouted Brown Rice Flour
- Organic Sprouted Daikon Radish
- Organic Sprouted Flax
- Organic Sprouted Quinoa
- Pure Sea Salt
- Sprouted Broccoli
- Organic Sprouted Chia Seeds
- Stone Ground Corn
- High Oleic Sunflower and/or Safflower Oil
"We're proud to be certified Gluten Free, Non-GMO Project Verified, Kosher and Vegan."
If these types of chips interest you, then enter the Giveaway below. Thank you and Good Luck, everyone!!!! I will pick out the winner next week and will announce it on my
Facebook
,
Twitter
, and on this post. Also, d
on't forget to visit Way Better's
website at
http://gowaybetter.com/
to learn more. Now on to the giveaway!
This giveaway is open to
US and Canada
. The winner will receive six (6) bags of
Way Better
chips of different flavors. But, for the Canadian winner, there is a slight difference because there is one less variety of chips available (the
No Salt Naked Blues
). Meaning, if the winner is from Canada, he or she will receive six (6) bags of
Way Better
chips, but one of the bags would be of the same flavor. Alright! The more entries earned, the more chances of winning.
a Rafflecopter giveaway
Having trouble with the Rafflecopter? Here is the code below:
http://www.rafflecopter.com/rafl/share-code/ZTU5OGU2MjA5MGQ3YTk0MjQ5NWJjZDU3Y2MzNTNlOjM0/
Thank you, Way Better Snacks!