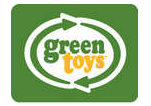 I was in the middle of painting our walls in the house when a little man jumped out of joy when he saw the UPS man coming towards the door carrying a huge box. I had mentioned it to him earlier that some time this week, your new toy might be coming. Sure enough, the UPS man delivered it right to our door.
To our surprise, the amazing people of
Green Toys
sent us two new toys for my kids (didn't think they would say yes to two toys I ordered from them)- one green Recycling Truck and a Tractor. But wait a minute! These aren't just your ordinary toys, I might add. These Green Toys are made out of 100% Recycled materials, like the milk containers that we drink milk from. They recycle these containers as their main ingredients in making their toys. Green Toys company is so dedicated to making Eco-conscious toys that they even extended it into making their packaging. The toys are packaged in recycled corrugated boxes with no plastics, cellophane or twist-ties, and are 100% recyclable. How amazing is that! Not a lot of companies these days would even think of the same way. And what's another wonderful thing about Green Toys, it is proudly Made In The USA.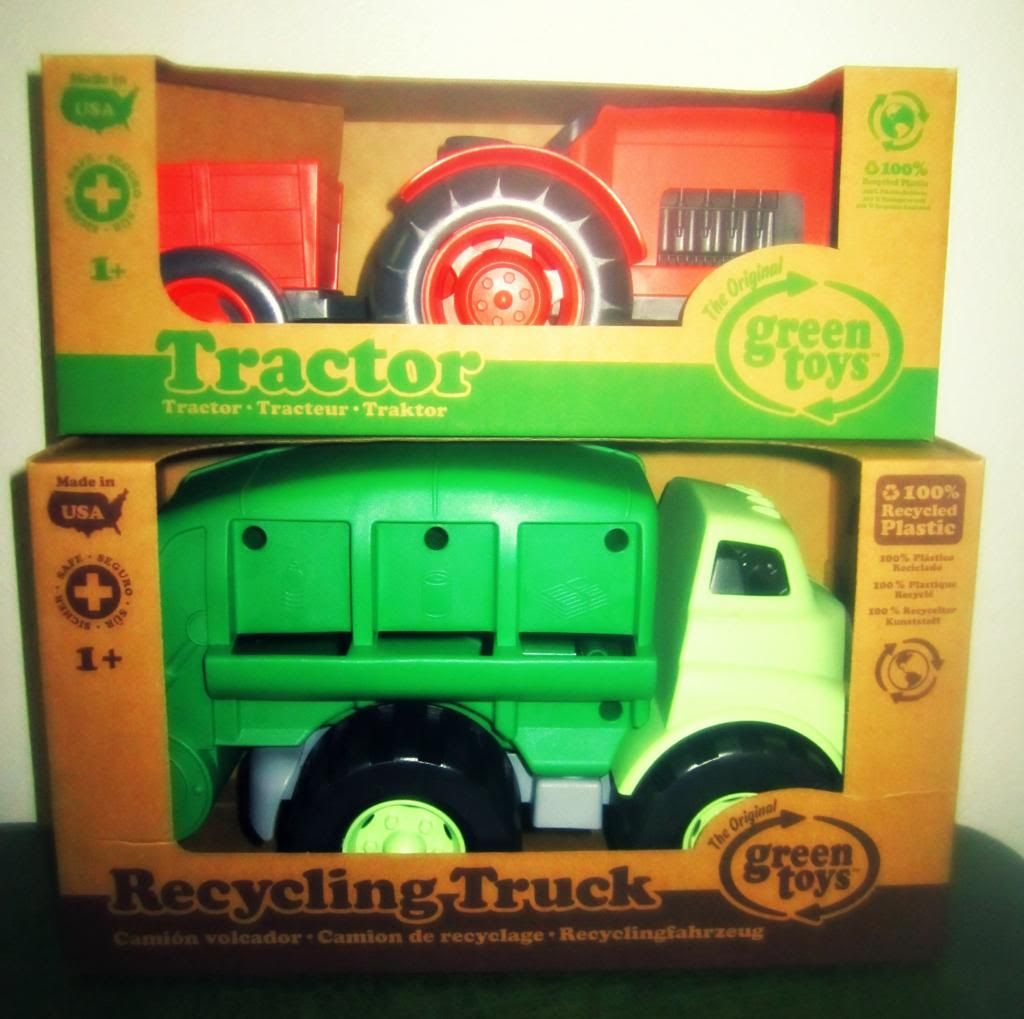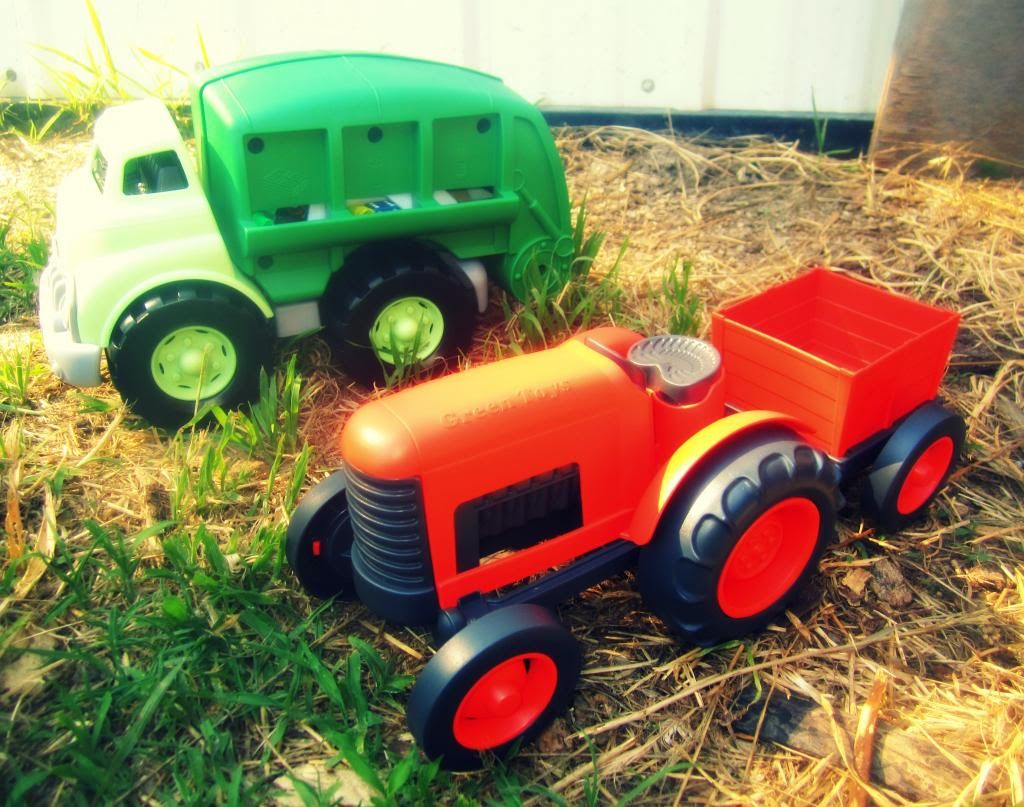 Green Toys Recycling Truck
Description
Sort bottles, cans, and paper or just have a blast. Your Eco-conscious little one will learn recycling basics while playing with this super cool recycling truck that has a movable recycling bed and open/shut rear door. The awesome Eco-design has no metal axles. The Green Toys Recycling Truck is made in the U.S.A. from 100% recycled plastic milk containers that save energy and help reduce greenhouse gas emissions.
Green Toys Tractor
Description
The Green Toys™ Tractor puts a whole new spin on farm-to-table. With chunky, go-anywhere tires and a detachable rear trailer, little farmers can harvest and haul the freshest organic produce their imaginations can grow. Super safe and versatile with no metal axles (no rust) or external coatings (no chipping or peeling), it's ready for any playtime payload, whether indoors or outside. Made in the USA from 100% recycled plastic milk jugs that save energy and reduce greenhouse gas emissions, this might just be the "greenest" tractor around - despite its vibrant orange hue. No BPA, Phthalates, or PVC. Dishwasher safe for easy cleaning. Packaged using recycled and recyclable materials and printed with soy inks.
US and Canada shipping only
We don't just like Green Toys. We love them too!
The Packaging:
Green Toys environmental mission even extends to our packaging. We strive to minimize packaging, and all of our boxes use as little material as possible. All Green Toys products are packaged in recycled corrugated boxes with no plastics, cellophane or twist-ties, and are 100% recyclable. So, not only are they earth-friendly and ready for your recycling bin, they are really easy to open for those little fingers just itching to get at the toys!!
- What do I think about these toys? They are wonderful toys that not only makes our Mother-Nature happy, but kids like my little man happy too.
- The boxes that the toys came in with was easy to open. Like it said, it didn't have any twist-ties, plastics or anything, but just the boxes itself. Cute too!
- The toys didn't have that funky smell like some brand new toys have.
- There aren't any metals, rubbers or anything that can come off easily and it really is sturdy.
- I love the fact that you can wash it in the dishwasher for easy cleaning and disinfecting.
- Green Toys is all about safe and fun toys that our little kids can enjoy. Even my little girl loves to play with these toys when she gets the chance to play with it.


- I have nothing negative to say about these toys because my kid is happy and content and am one happy mama too, knowing the fact that he is safe playing with these toys. These have provided hours and hours of entertainment for my boy. He would take it outside once in a while, but he is really taking great care of these not to get dirty or broken.
-
Green Toys
would make a perfect gift for your precious little ones. Go check out their
website
to learn more.

- I hope you will love them too! Thank you, Green Toys!
Like Green Toys on Facebook:
https://www.facebook.com/GreenToys
Follow on Twitter:
https://twitter.com/greentoysinc
Follow on Pinterest:
http://pinterest.com/greentoys/