Just in time for the Valentine season and I received yet another set of undies from Splendies. This time, the undies have cute hearts on it, which is perfect for the month of February- the month of Hearts. For those who are new to Splendies, here is a bit of information for you.
What Is Splendies?
Simple, Easy, and Amazing!
Splendies is the easiest way to receive a surprise package of quality undies delivered to your door every month. Just choose your size and we'll do the rest. You'll receive your first shipment within days of your order. Change your size any time and cancel anytime as well. And as always with your Splendies order: FREE SHIPPING.
For Splendies Subscription, there are three easy ways:
- Sign Up
- Select Your Size, and
- Received Undies In The Mail
How It Works?
Cost: USD $12.00/month, free shipping
Each month you will receive quality undies delivered discreetly to your door. You'll receive three (3) pairs of underwear every month for as long as you would like in terrific styles like boy shorts, briefs, thongs, lace or cotton, and each month offers a new surprise. Splendies offers a variety of styles and colors.
- Your first order ships within your first week and then at the end of each month that you've subscribed.
- Cancel anytime or change sizes at anytime.
- Always FREE SHIPPING with your Splendies subscription.
Benefits Of A Splendies Subscription
Convenience: No more driving to the mall, no more wasting time in lines, get great undies delivered to your door.
Discovery: Try out new brands, discover styles that you never knew you loved.
Fun: It's a total surprise and with dozens of brands, styles, and colors, no 2 packages are the same. You won't know what you'll receive, just that it's something you'll like.
What's In The Mail?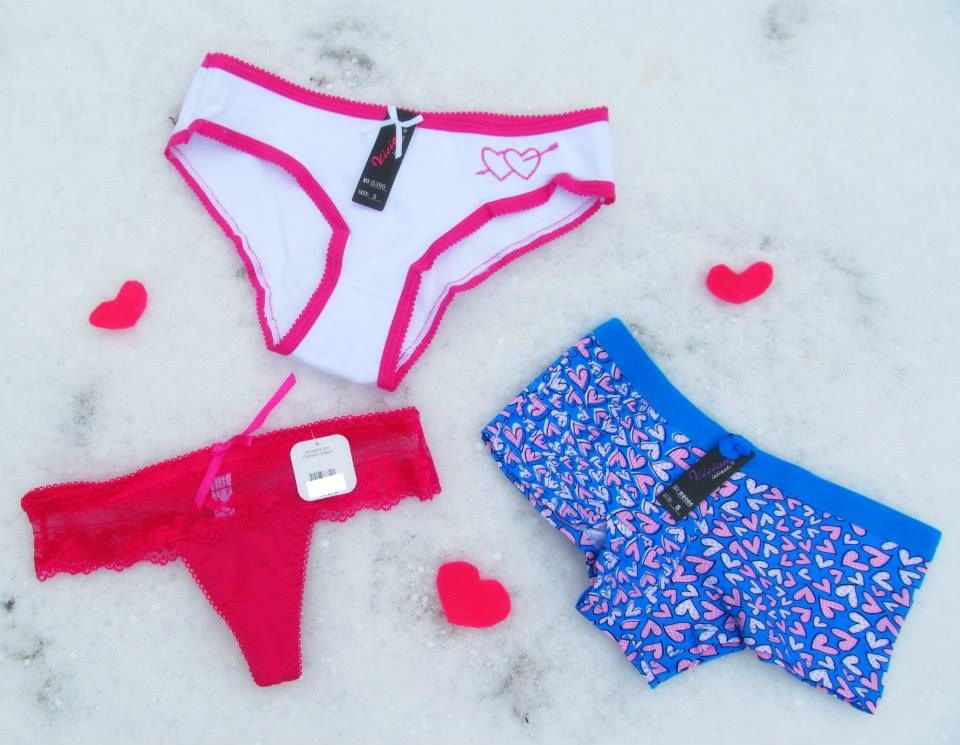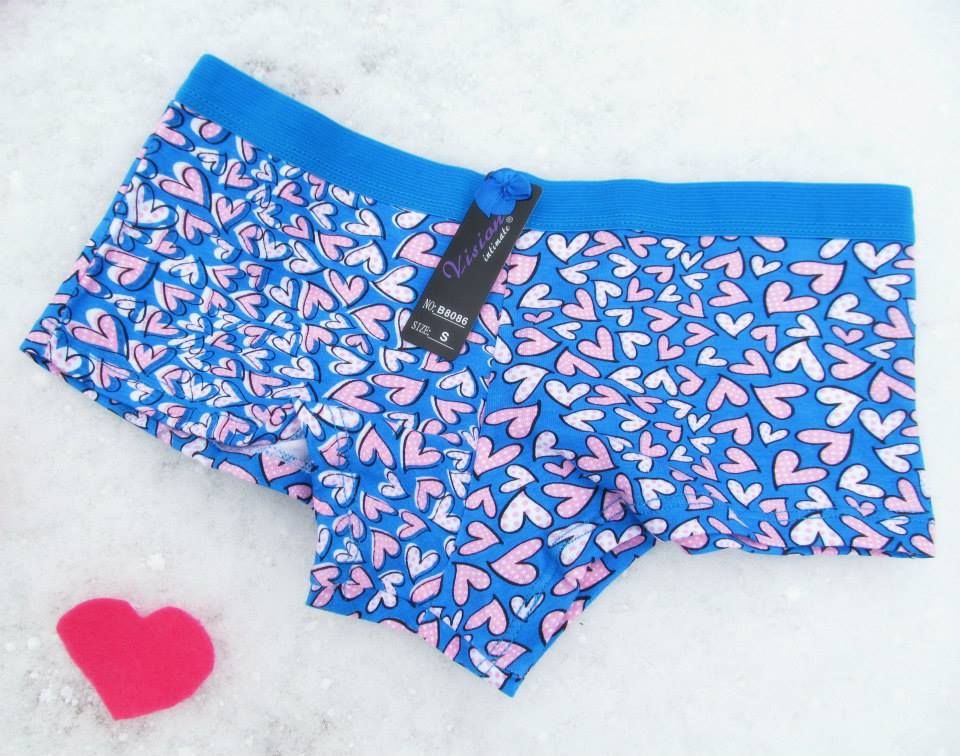 Vision Intimate
Size: Small
Material:
- I like to call this my "I "Heart" You Even With The Sky Is Blue" undie. It has a really good stretch and comfortable for me to wear. Those little heart prints are darling. It certainly gives that boyshort style of an undie a fun twist.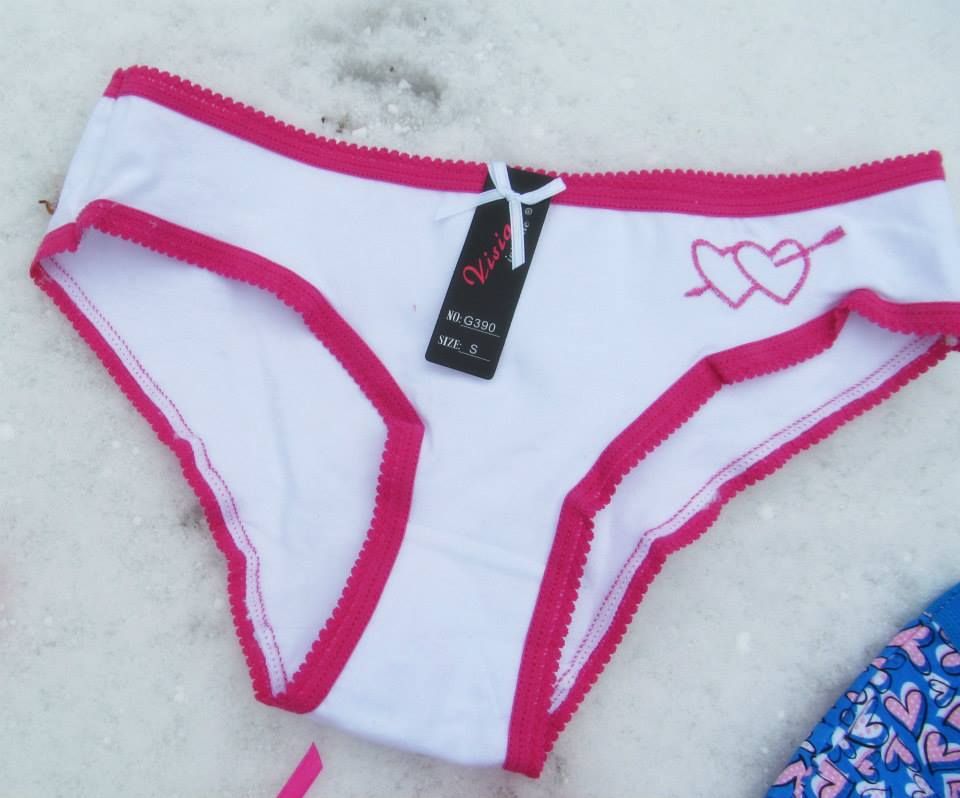 Vision Intimate
Size: Small
Material:
- This White and Pink undie with lace two hearts and an arrow detail on the left side is my favorite of all three. It is sexy yet fun at the same time. It has a good stretch and soft.
Teri Lingerie
Size: Small
Material:
- Just like any other packages, it comes with a thong (unless you opt out) and this one comes in a sexy Magenta color or whatever else you call it. It is actually a little bit of a deeper color than what it shows in my picture. And though it is not the most luxuriously soft lace, but it is soft enough that it doesn't feel itchy on me. It is not a stiff lace at all. It also has a good stretch.
Don't forget to check out my
November
Splendies subscription and my
October
Splendies undies. Now go subscribe with
Splendies
and get fun, sexy, flirty undies
every month delivered right to your door, at an affordable price. And, be ready to be surprised! Visit their
website at
http://www.splendies.com/
to
learn more. Thank you,
Splendies!
Take note: Splendies packages typically contain a pair of thongs. If you do not want to receive one, you have the option to do so. And, if you are a fiercely real woman, don't fret because
Volupties
, the Splendies curvy sister store has the size for you. Go check it out!
For more updates:
Like Splendies on
Facebook:
https://www.facebook.com/Splendies
Follow on
Twitter:
https://twitter.com/splendies