Fine Leather Satchels from Craftsmen Around the World
About Far Horizon Traders
"This business is built on the premise of bringing the work of the friends I have made over the years on the road to the rest of the world at an affordable cost and the highest possible quality. My signature line of hand crafted camel leather messenger bags and handbags is built on a friendship and business relationship that started with a worn out old saddle purchased in a cramped little antique shop across the alley from a small leather shop back in 1997, while I was exploring the Subcontinent for six months after college with a shoestring budget and a backpack.
My goal is a bag you can be proud to carry on all your journeys.
The perfect accessory for the road you walk, from Kathmandu to the local coffee shop.
Thank you, -Matt" visit the website to learn more about the company and the history."
SAHARA
Price: $224.99
16"w x 10.5"h x 6"d (40cm x 25cm x 15cm)
DETAILS
Ticket to far off destination. Check. Passport. Check. Kickass leather travel satchel. Check.
Our Sahara satchel is just the thing for your adventure pass to the world. Designed as a perfect, simple, rugged travel bag, at your side at all times, the Sahara is ready to hit the road. Large enough for your essential gear, but still not too big when to have to spend an overnight bus ride with it in your lap. Or if you just need an ultra cool briefcase for the office, look no further.
Featuring genuine brass hardware for strength, large roomy compartment, interior pocket for your phone, ipod or other small accessories, five pen holder loops, exterior sunglass sized button closing pocket, interior slot pocket, riveted stress points, adjustable strap sized to be worn cross-body and double buckles for security.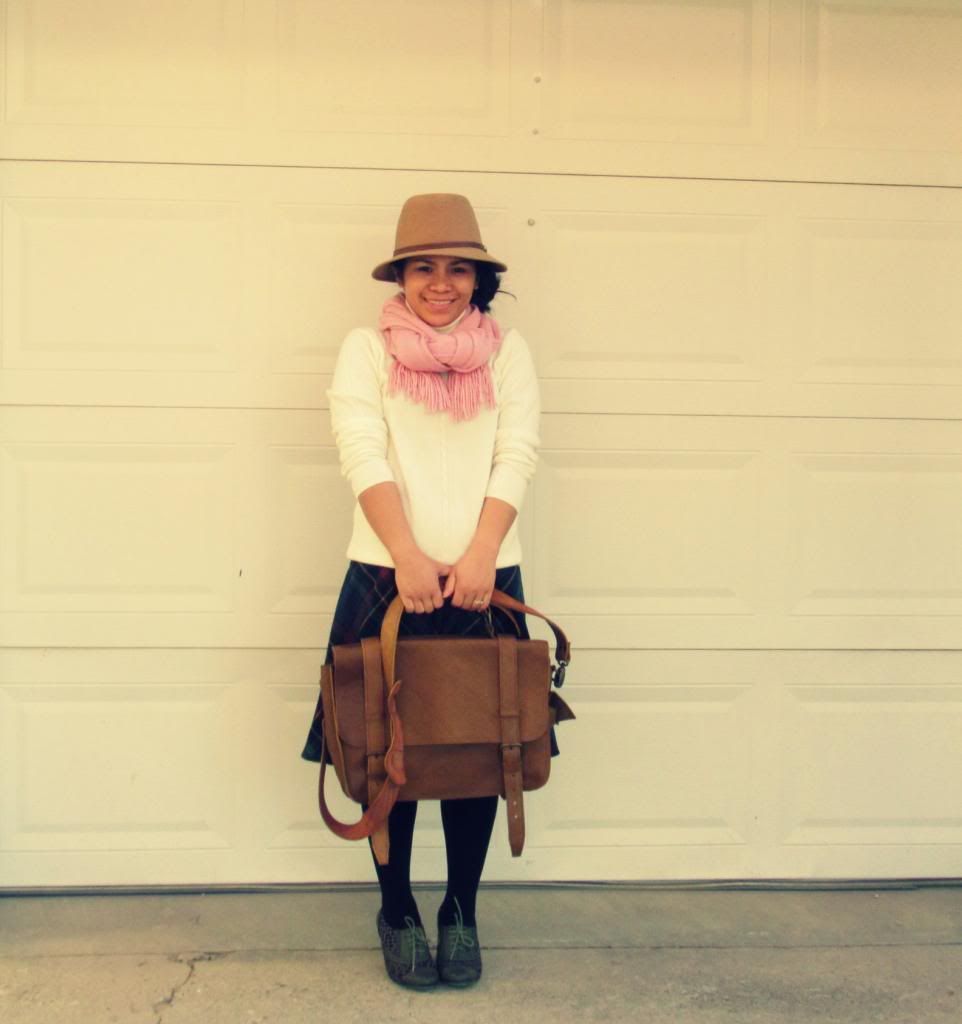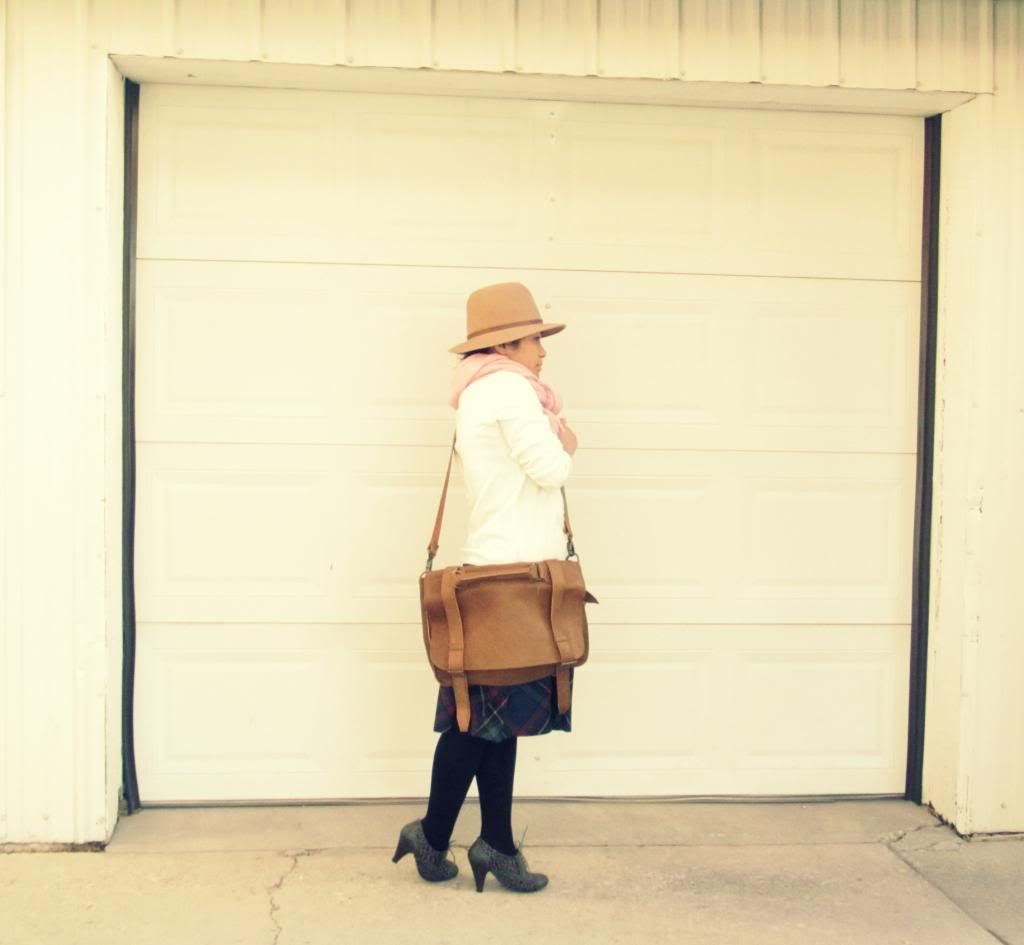 (Hanging on to the straps just so the bag hangs on the right length. It's too long for a shorty (4' 9") mama like me. But other than that, I love it!)
My conversation with my husband about the bag.
Me: Yaye! I am so happy I got my very first pure leather bag.
Husband: (As I was opening the package) Woooo.... it smells like a real leather!
Me: (Giving him that look) Duh! It is real leather. It's Cowhide. I love it so much, but the straps are too long even if I adjust it. I will figure out a way.
Husband: (Looking at me with a smile) I would be very happy to use the bag.
I knew he wanted the bag and yes, I am happy to give it to him. Plus, it looks better on him, anyway. Now I wish I had gotten a smaller one like the
Drifter
or the
Victoria, which would be perfect for my size or I would have not lost my own leather bag. (LOL) Seriously, I am glad my husband loves it.
I certainly don't know much about leather, but these are what I think of the bag.
The smell: I talked about the smell of the bag because you can also tell if a certain product is a pure leather. The bag was packed in a plastic to preserve that smell and it is not chemically manufactured, and the smell is nothing obnoxious.
The Color: The actual color of the bag is actually darker than the ones you see in the pictures above. It is a golden honey like color. Beautiful!
It Is Handmade: When you buy any bags from the Far Horizon Traders, you are guaranteed that they are handmade. And that also adds to the charm of this Sahara bag that I got. The stitching may not be perfectly straight or it may not be perfect at all and looking so rugged, but this is your everyday kind of bag that can handle the everyday abuse. Still, it is beautiful in its own rugged way.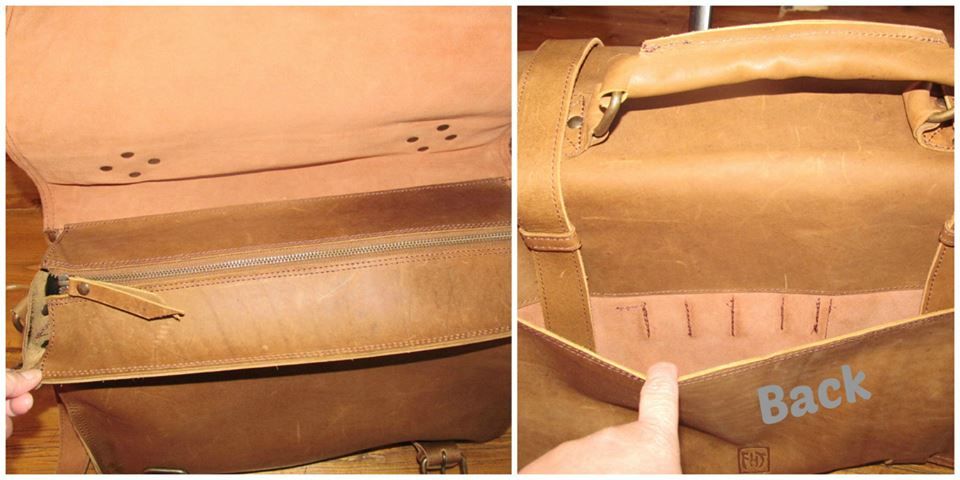 It has a zipper for extra security and the zipper glides smoothly. The back has another large pocket for extra storage and easy access of things.
Take note: The inside of the bag is not padded, so make sure to take extra careful when you load your iPad, Laptop, or any other kind of electronics you might carry.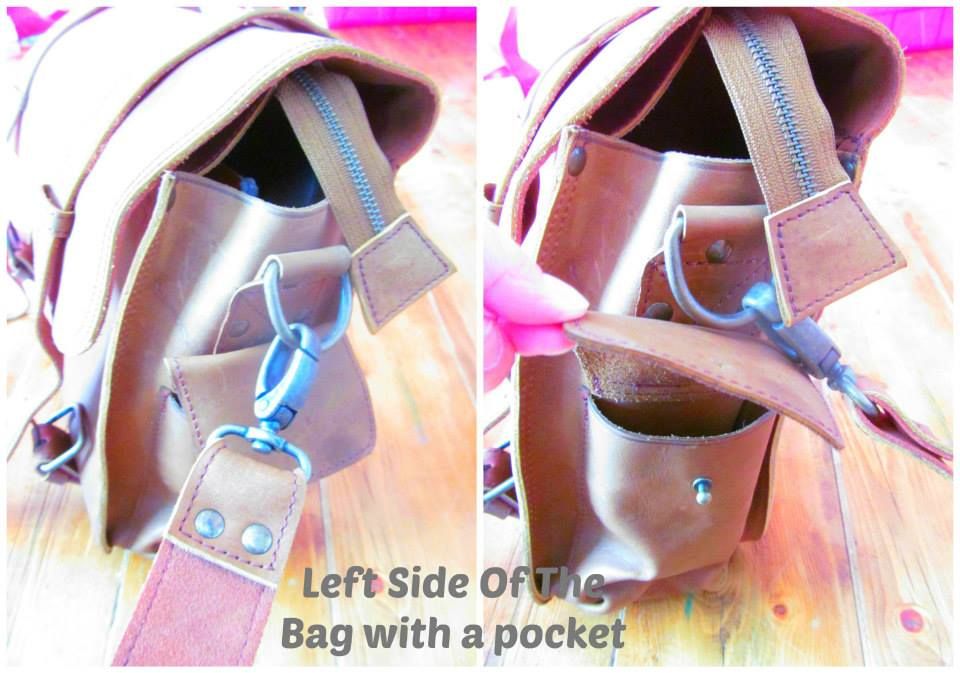 Pockets: The bag has a lot of room inside to store things while you are out and about. There is a medium size pocket inside, which fits a point and shoot camera. A few loops for your pencils and pen. One large pocket on the back part, and on the left side has a small exterior pocket, which is handy to store little things that you need access right away without opening the entire bag.
Handle: One of the reasons why I chose this bag is because of the top handle. I like to be able to switch the load off of the shoulders and be able to carry it using the handle. It has a bit of a cushioning inside the handle so it is comfortable.
The Strap: It does not have a lot of cushioning, it is wide, and it is adjustable. Since I am short, it is way too long for me even after adjusting the length of the straps, so this bag is built for tall people and built for men. It is perfect for my husband. I also wish it had a slider adjustment or add a few more holes on the strap to adjust it shorter.
The Hardware: The Far Horizon Traders' definitely not messing around with the hardware they are using, which features
genuine brass hardware for strength. It adds that tough, rugged, masculine look to the bag. And oh! Did I ever mention how heavy this bag is? It is.
All in all, me and my husband are happy with the bag and thankful for this opportunity. I guess in the world of leather, this is one affordable bag to have for your travel or everyday use that can withstand all the abuse.
To check out more
Far Horizon Traders'
fine genuine leather bags/satchels, visit the
website at
http://farhorizontraders.com/
.
Thank you,
Far Horizon Traders!
For more updates:
Like Far Horizon Traders on
Facebook:
https://www.facebook.com/pages/Far-Horizon-Traders/568609323166988