Note: I am not paid to advertise their restaurant, but I just thought my readers would love to know just incase you are around Laramie, WY.
My family and I went to Laramie, Wyoming yesterday because we wanted to explore new towns in Wyoming, and we haven't been there before. I will share some photos of the town later on in my next post. As soon as we got there, we parked our vehicle and started exploring the downtown area on foot. And if you are walking a lot, you acquire a big appetite, so we decided to grab a bite to eat and have some pizza.
While we were walking downtown, I saw this place that says they have an Authentic Brick Oven Pizza, and without researching online about the best places to eat at (always consult the internet for tips on best places to dine or ask the locals), I thought it was worth the try. I am a big fan of brick oven pizza and I was hungry for some.
This morning I went to research online about this place and I have read a lot of negative feedback about Roxie's On Grand (An American Bistro) place and their service, but as far as our experience went, it was good. The server was really nice, he made sure we had everything we need, he was always checking up on just in case we want something else, and he did a great job. And we appreciate him for his wonderful service.
We went into this place and sat ourselves at the table by the window and we ordered a large brick oven pizza. We did have to wait quite a bit for our pizza to be delivered to our table, which worried me because our kids were hungry from all the walking that we did around downtown. I thought my kids would start getting antsy and wild, but thankfully they didn't. I guess some of the feedbacks were right because those people at the next table who came in after us and ordered pizza got their pizza really fast. I was shocked!
Anyway, even though we had to wait that long for the pizza to be done, the pizza was really good. I mean, the crust was right, it was not greasy and heavy, and overall it was just delicious. We had a brick oven pizza before in Crested Butte, CO, but this one was better than that. Great tasting pizza! And as for the fries, not the best one. It was like soaking in oil, it was greasy and not really crispy. But, my little man still ate the french fries anyway.
To be honest, I really do love this pizza and I wish now we still have more of these. Too bad we live far away from this place. I would have ordered it more and have pizza for breakfast in the morning if I could. (LOL) I guess I will have to research a new pizza dough recipe and sort of recreating it as much as I could. I know I won't be able to come up exactly like this pizza, but I will try my best. And that also reminds me, I want to buy some of those really delicious figs. I didn't think figs on a pizza works, but it does. At least for me.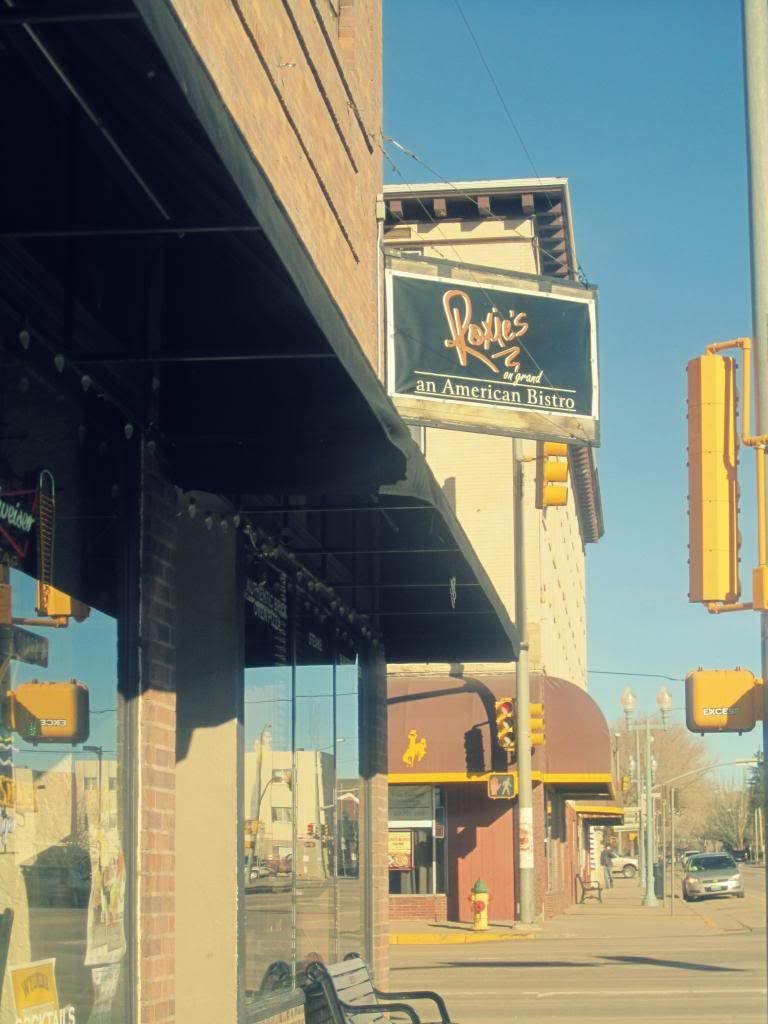 That's the guy who served us that afternoon. We forgot his name, but we appreciate your wonderful service. Thank you!
It was after lunchtime we decided to go in and the place was no longer busy.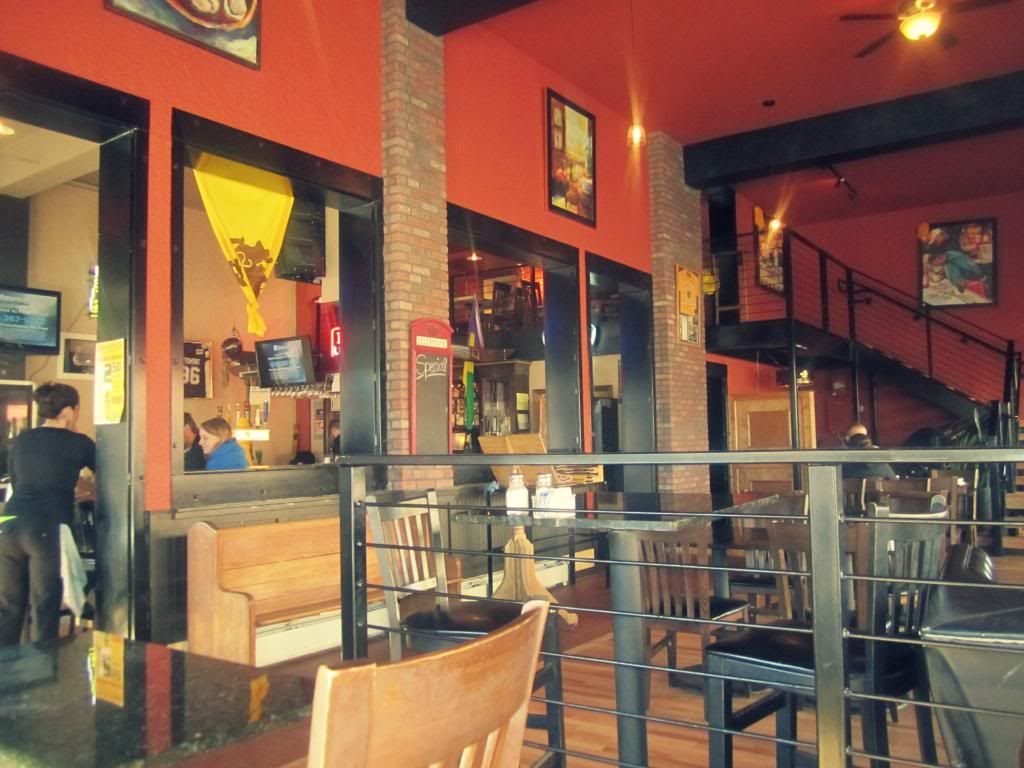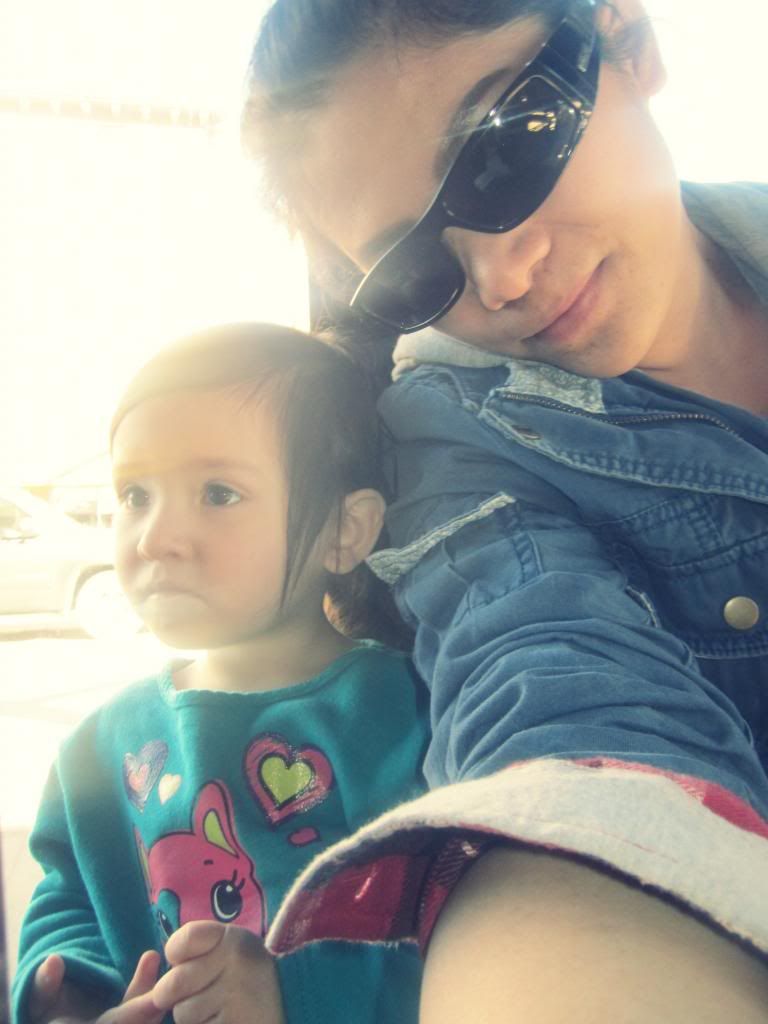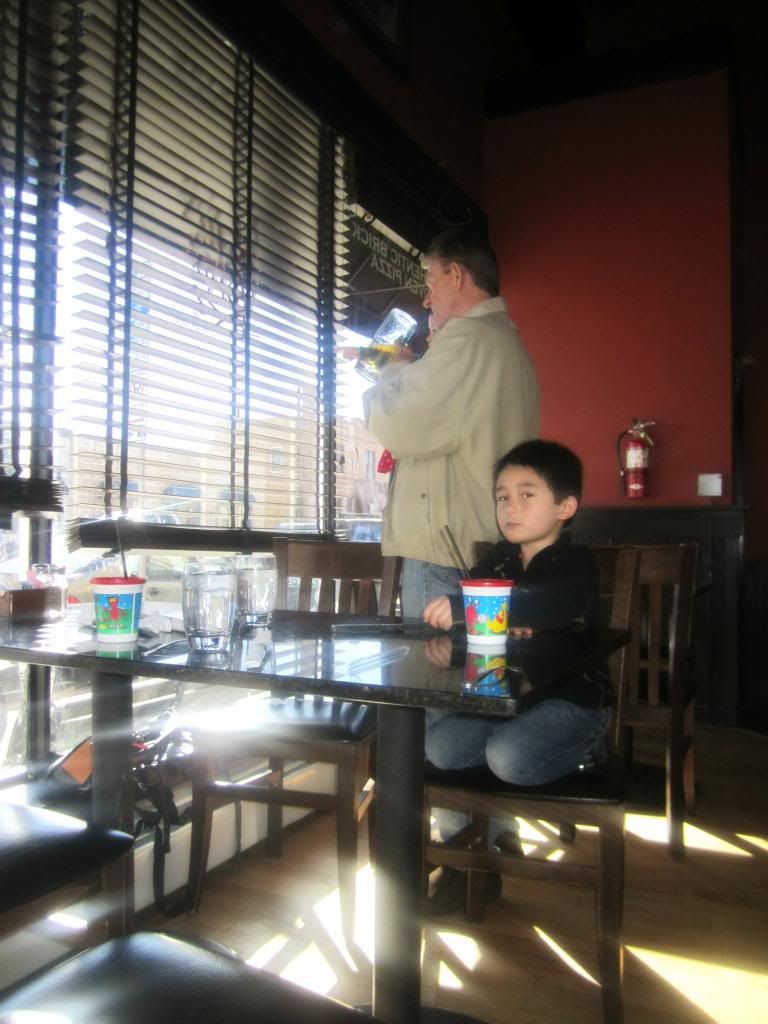 Watching a Basketball game while waiting for our pizza.