Yesterday's weather was beautiful like it felt very springy. It was sunny and warm and my kids had a great time spending playtime outside of the house, while I cleaned up the yard. Yesterday was also the perfect time to wear fun, colorful, and bright clothes on and a pair of cute sandals. And my little girl did. After playing and cleaning up the yard, my little girl wanted to wear this outfit because she thought we were going somewhere for a Jeep ride. Well, I couldn't help it, but to snap a few photos of her. Have a great one!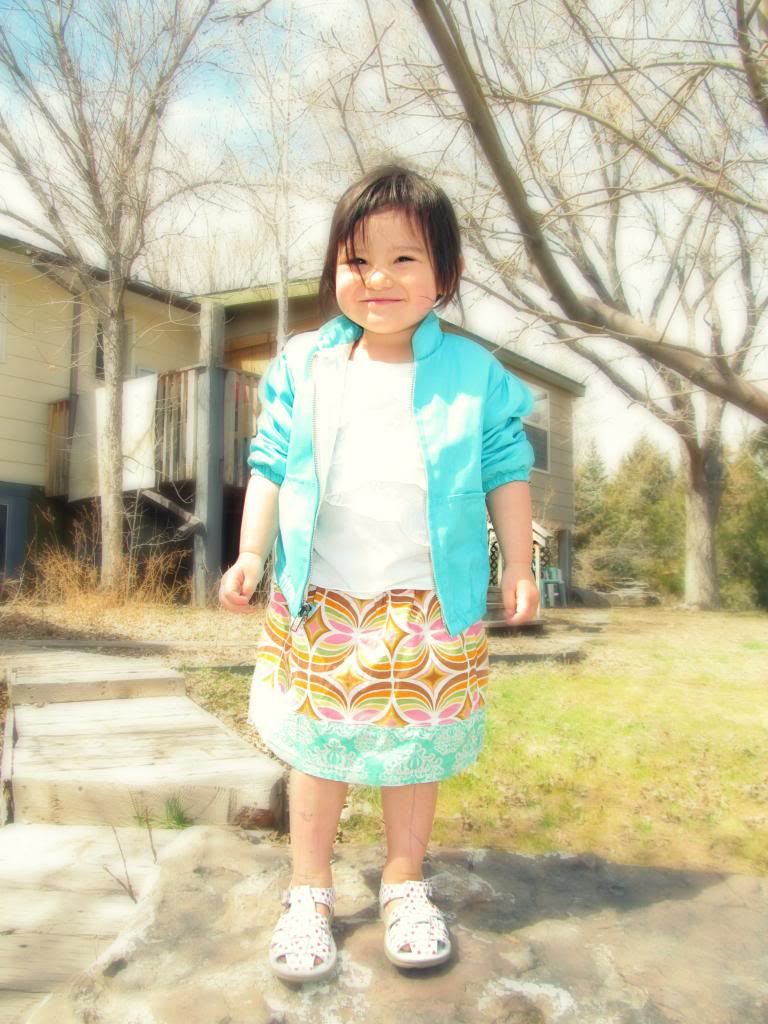 Don't mind the scribbles on her legs. Like most kids do, she loves writing on her legs. Or on big brother's back if he happens to be around.
Jacket: Thrift find & Vintage 50 cents
(On The Back It has a faded print that says "Cabbage Patch Kids)
White Ruffled Shirt: Walmart $?
(I made it from some leftover fabrics from a previous project)
Sandals: Jumping Jacks via 6pm $19.99