I am so excited to share with you today about this new outfit that my little girl received the other day from Matilda Jane Clothing. They are some of the most colorful, fun, adorable and unique clothing for girls. I mean, could it get any more adorable than this? I love the combination of colors, the prints, style, design and just how unique these clothing are. I am telling you, I giggled when I opened up the package and these are what I saw. My little girl can tell you how much she loves this outfit because she didn't want to take them off.
Have you shopped at Matilda Jane Clothing before? Never heard of them? Or perhaps you may have seen them online before? If you haven't heard of Matilda Jane Clothing (MJC), below is a short introduction to the company.

Our Story
"It's all about keeping a little girl...a little girl. Keeping her youthful. Keeping her spinning and twirling and carefree. And most importantly, bringing her happiness." – Denise DeMarchis, designer and founder.
Matilda Jane Clothing's designer and founder, Denise DeMarchis, started the girls' clothing company in 2005. A mother of two boys (good ones, if ever there were) and a successful decorative artist, Denise brought her unique, soulful approach to creativity and relationships to her new venture—an "unpredictable clothing company."
Matilda Jane Clothing's designs are youthful. Playful. And expressive. Our whimsical approach to texture, pattern and color results in designs that capture the spirit and imagination of childhood. Remember when your grandpa let you pick your own flavor of ice cream for the first time? That's what being a Matilda Jane girl is all about. Lucky for you, gals of all ages and sizes can join the fun! Matilda Jane Clothing is available in girls, tweens and adults. Flavors for all!
What's In The Mail?
Here is the outfit that my little girl received from Matilda Jane Clothing.
- Love Bug Knot Top
- Cloudy Puffer Tee
- Sweetheart Leggings
Your little ladybug is sure to be head over heels for this fresh-from-the-garden creation. Red flutter sleeves and dainty eyelet lace trim make this green and cerulean beauty simply unforgettable.
Item #: T1520
Price: $44.00
*Tween sizes 8-14 +$2.00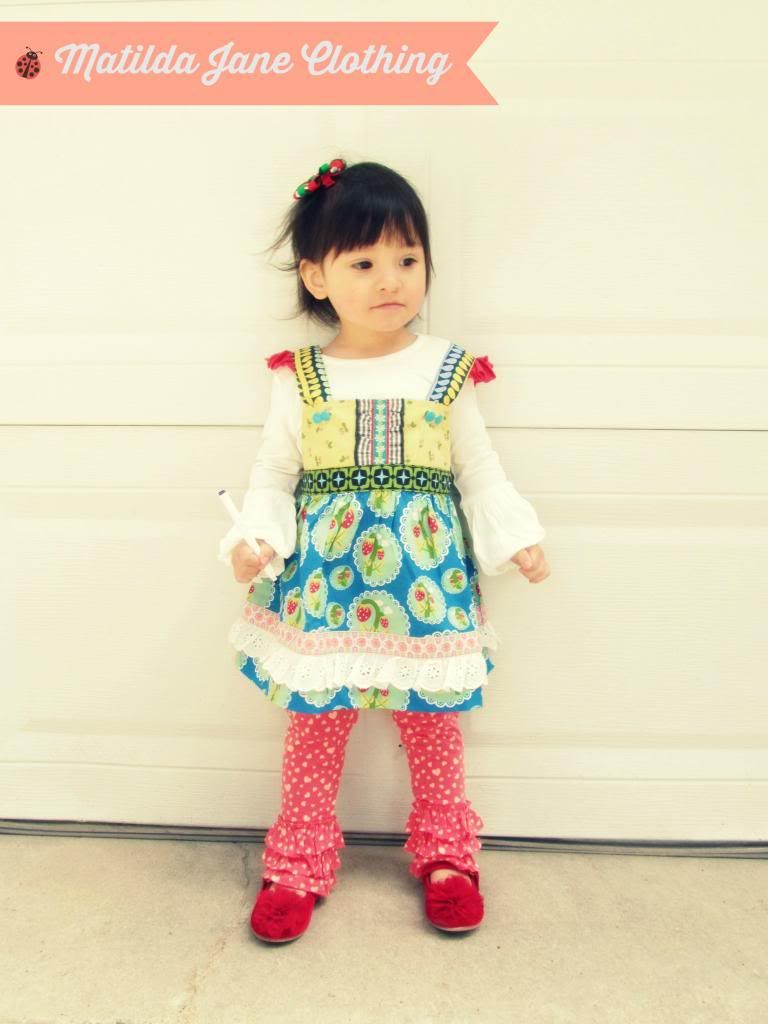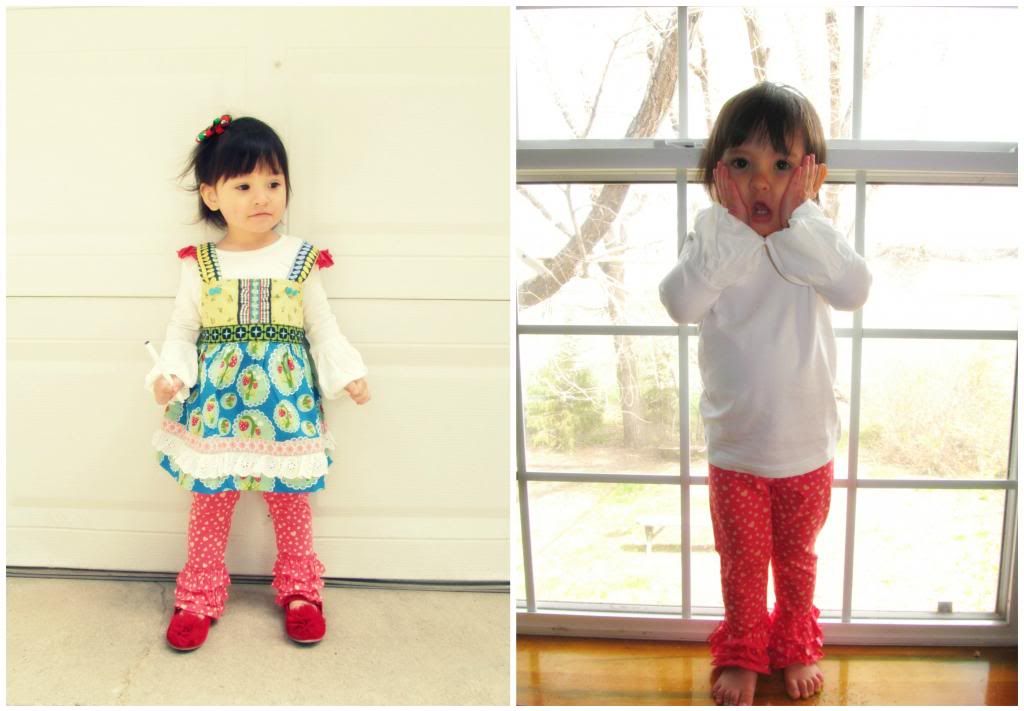 to the right: Cloudy Puffer Tee and Sweetheart Leggings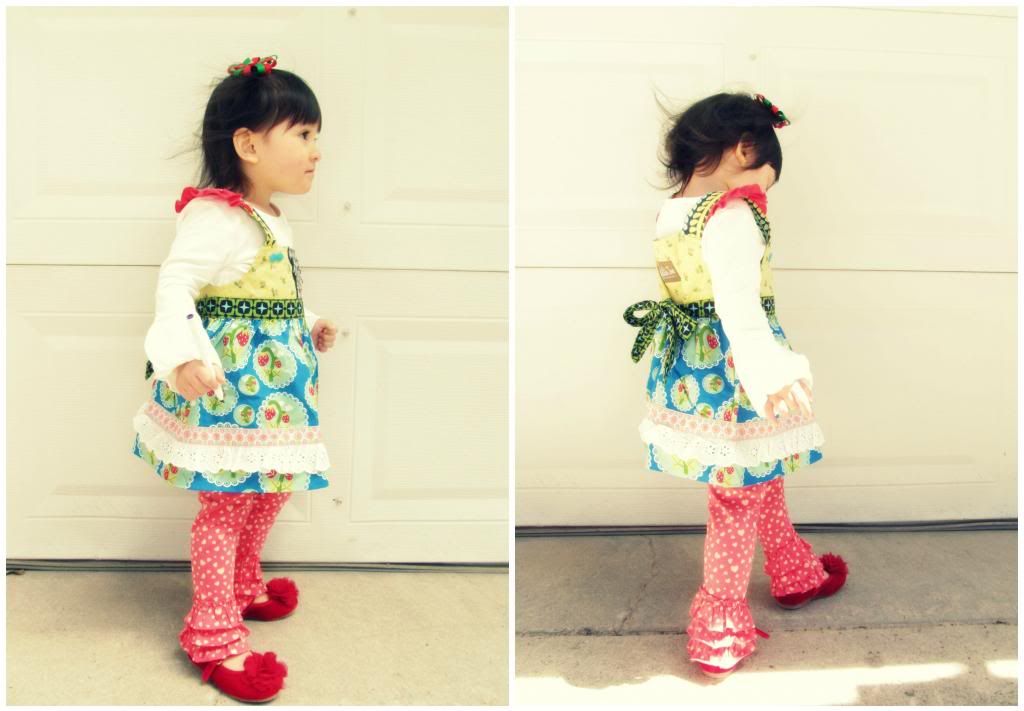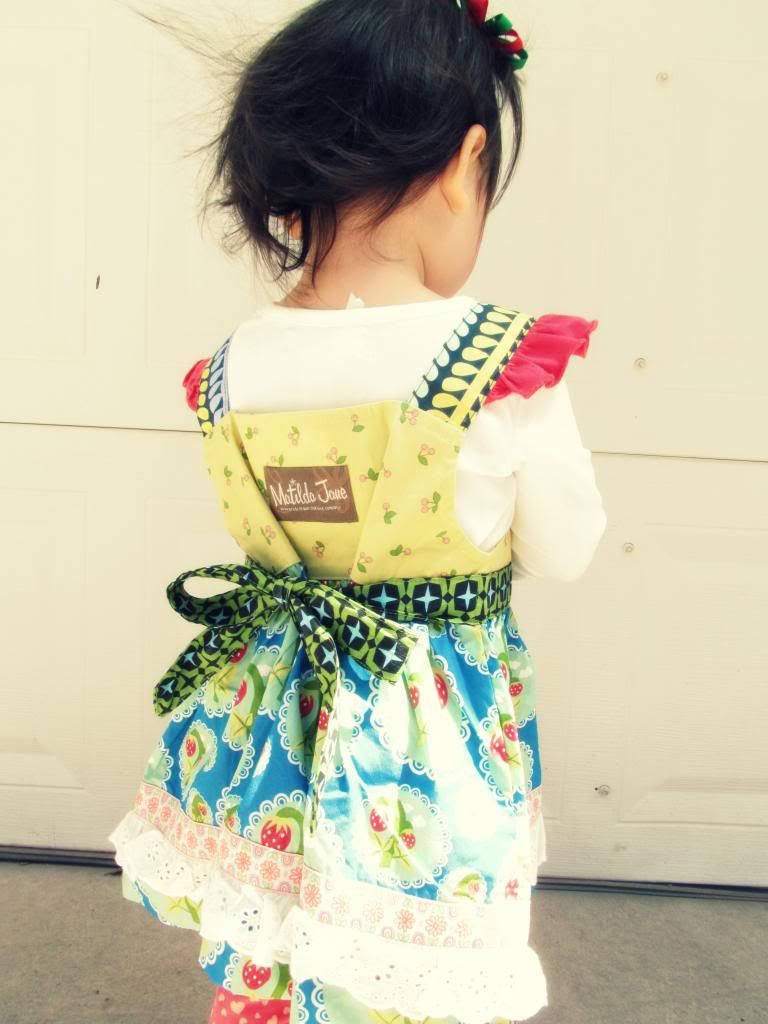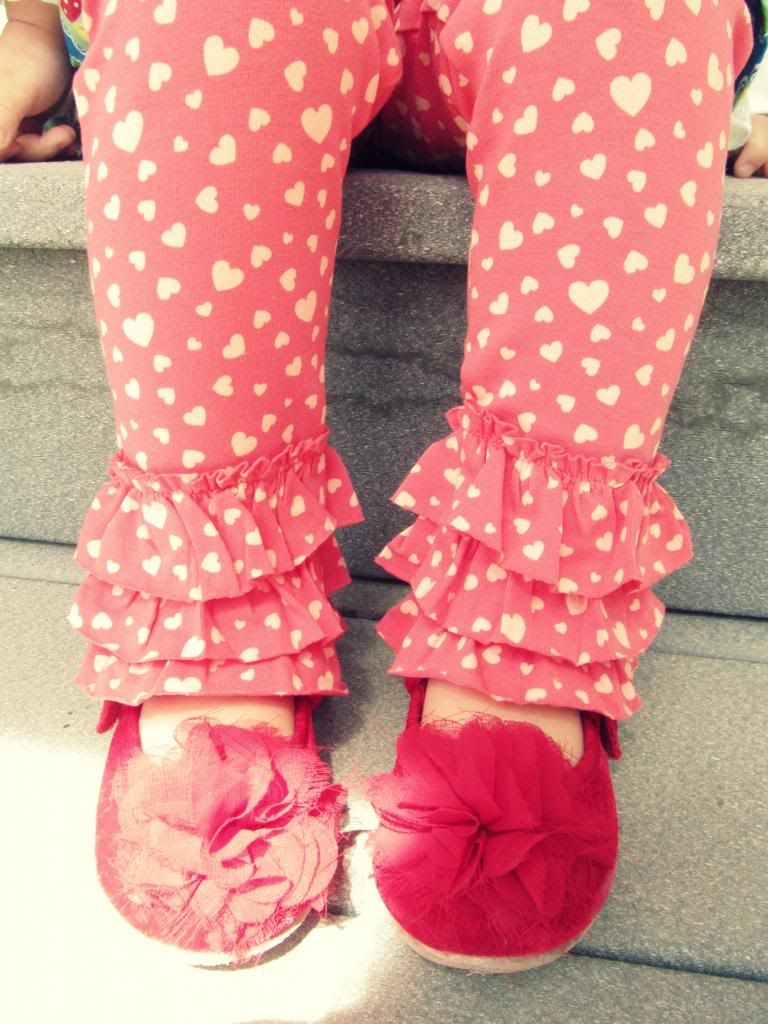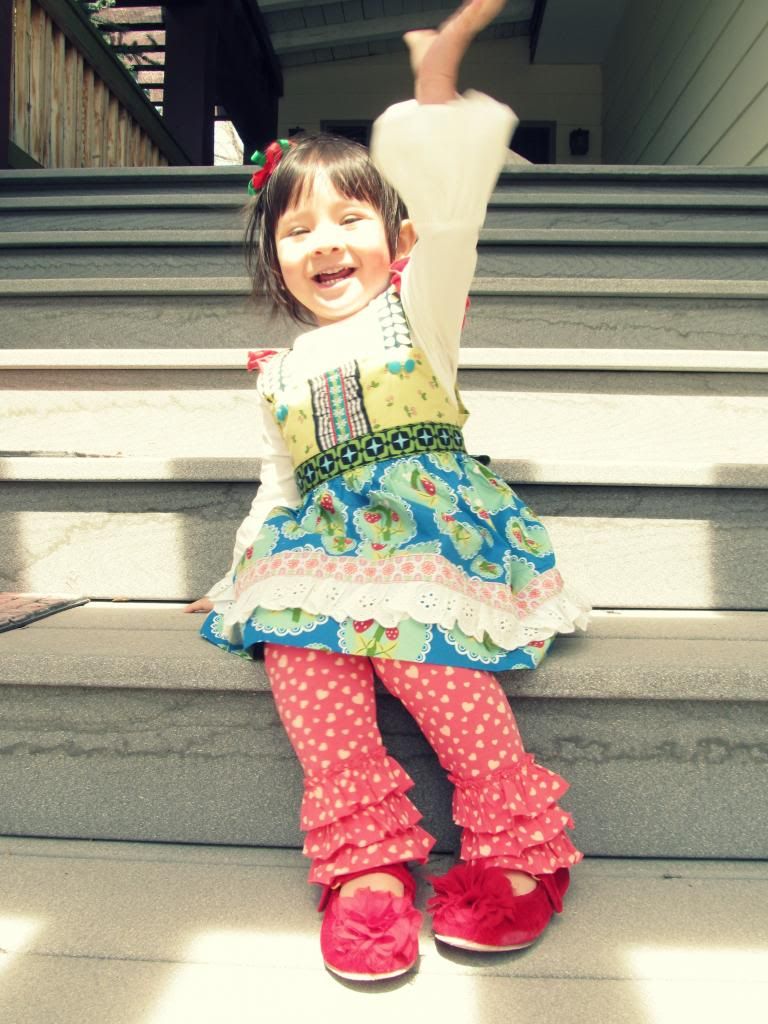 Our Review:
- Do I need to say more? I think these photos can pretty much tell you how awesome the outfit from Matilda Jane Clothing is. And if you want to know the quality of the clothing, it is up there. Great quality!
- The Cloudy Puffer Tee and the Sweetheart leggings are soft to touch. The quality of the material is absolutely wonderful! It is thicker, durable, and comfortable for my little girl to wear. It is cool too!
- The Love Bug Knot Top is ADORABLE!!! It is a well-made piece of clothing, no loose threads, nothing to worry about buttons possibly coming off, no zippers to tackle with. It is just perfect for a little girl like my sweet daughter. We love it!
- I know that the Love Bug Knot Top is supposed to be tied up, but because me and my little girl weren't such a fan of tying up the straps into a knot, I added a few snaps. It is what works for us and for her, so I went with it.
- One of the things that I do love about Matilda Jane Clothing is that you can mix and match a lot of their clothing. This particular outfit that we got can be made into like five different outfits with just the three items. And, if I happen to purchase another item from MJC, let's say another pair of leggings. That can also be mixed and matched with the top and tee that my little girl already got. Versatility in clothing is the key!
- I love watching my little girl wear this outfit. I told my husband our little girl looked like a little German girl (her grandma was German) in her Dirndl dress. Simply adorable! I really love my little girl wearing dresses more and these clothing from Matilda Jane Clothing are a great addition to her wardrobe. If you are interested to find out more about Matilda Jane Clothing and their fun and unique collection, d
on't forget to check out the website at
https://www.matildajaneclothing.com/
. Thank you so much, Matilda Jane Clothing!
https://www.facebook.com/matildajaneclothing
http://instagram.com/matildajaneclothing
http://pinterest.com/matildajanegals/
And now for the GIVEAWAY!!! One lucky winner will win a $50 Matilda Jane Clothing Gift Card. This giveaway is open to US only. Starts today the 28th of April and ends on the 11th of May, 2014- Sunday. Thank you for playing and Good luck!
a Rafflecopter giveaway
Rafflecopter Code:
http://www.rafflecopter.com/rafl/share-code/ZTU5OGU2MjA5MGQ3YTk0MjQ5NWJjZDU3Y2MzNTNlOjM5/