I have been given the chance to review a lovely summer dress from a wonderful company that supports fair trade. This company is called Mata Traders. Mata Traders is the kind of company that supports these families in India from poverty. They treat their workers with respect and equality, and it helps empower women, as well. And not to mention that their collection is amazing!
The Mata Traders collection ranges from clothing, accessories, jewelry, bags, home decor, weddings, to gift certificates. Read below for a short introduction to the company, then followed by my own personal product review. Also, a how-to style one dress, six ways. Enjoy!

About Us
Our products are handmade using artistic traditions such as block-printing and embroidery...no factory production here. Combine that with flattering design and a flair for color, and you've got the Mata look.
But that's just half the story - this is fashion with impact. For our producers, it's an opportunity to make a better life for their families. Choosing fair trade means you're helping fight global poverty.
Our journey with 'Mother India' began in 2003, when Michelle, Joni, and I, best friends since college, spent 4 months traveling the subcontinent on a round the world trip. After that, while Michelle went to grad school and Joni worked at a community org, I went back to India yearly for buying trips, importing everything from antique wall hangings to leather shoes. As my business blossomed, so did my awareness of the conditions of poverty that exist for much of the population. I began to see my buying power there as a chance to make a difference, and on my second trip I actively sought out producer groups that paid their workers good wages and practiced the principles of fair trade.
Mata Trader's Mission
Our mission is to work with organizations that educate, employ, and empower women. Spending time with these groups has helped us realize that even the most traditional women, when given the opportunity, thrive in a sphere of meaningful work that is outside their homes and families. We have also learned that equality in the workplace IS possible in a country as socially stratified as India. Whether a beginner sewer or the marketing director, all the women that make our clothing and accessories have a voice. We are so proud to be a part of that voice by bringing you their quality handiwork in a high fashion, fairly traded product line.
What's In The Mail?
Summerfest Dress Houses
- Your go-to spring/summer dress!
- With the higher neckline you can dress it up for a family occasion or wear it casual to your neighborhood street fest.
- Hidden pockets.
Length: XS: 33", S: 33.5", M: 33.5", L: 34", XL: 34" 1X: 36", 2X: 37", 3X: 38"
Materials: 100% cotton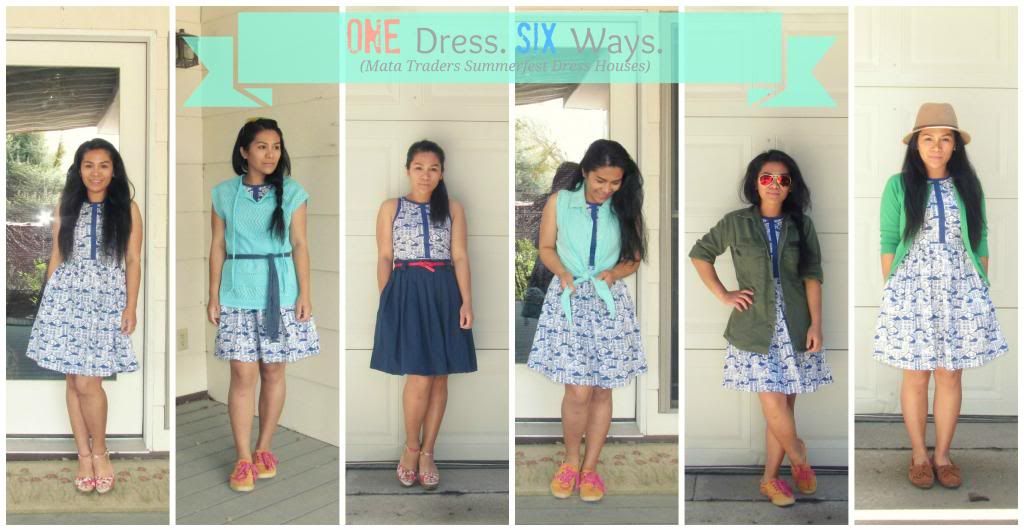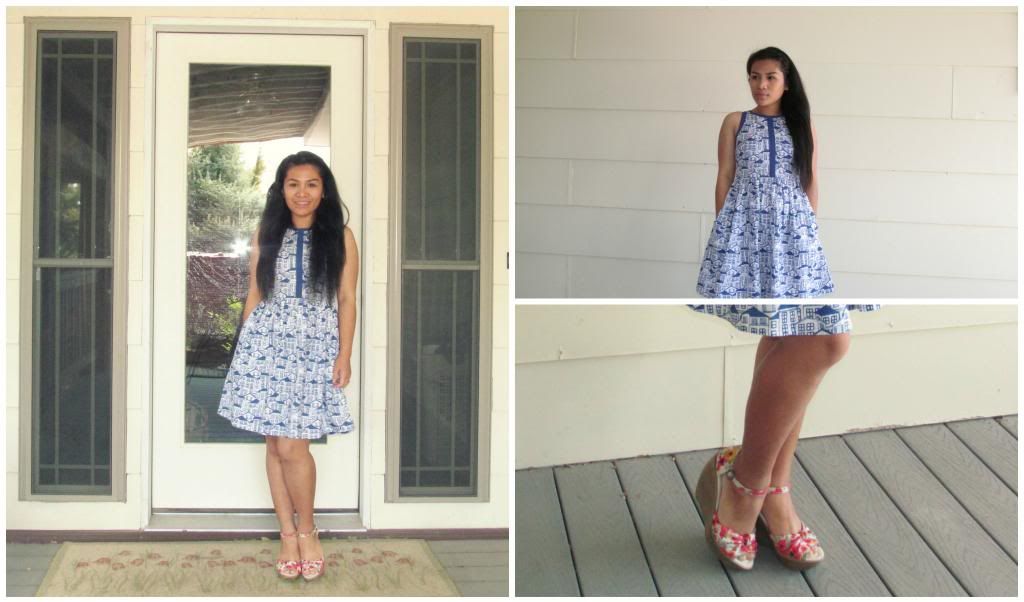 Summerfest Dress paired with Blowfish Ricky Shoes
Summerfest Dress paired with a vintage top and Rocket Dog shoes. And a belt borrowed from a jacket.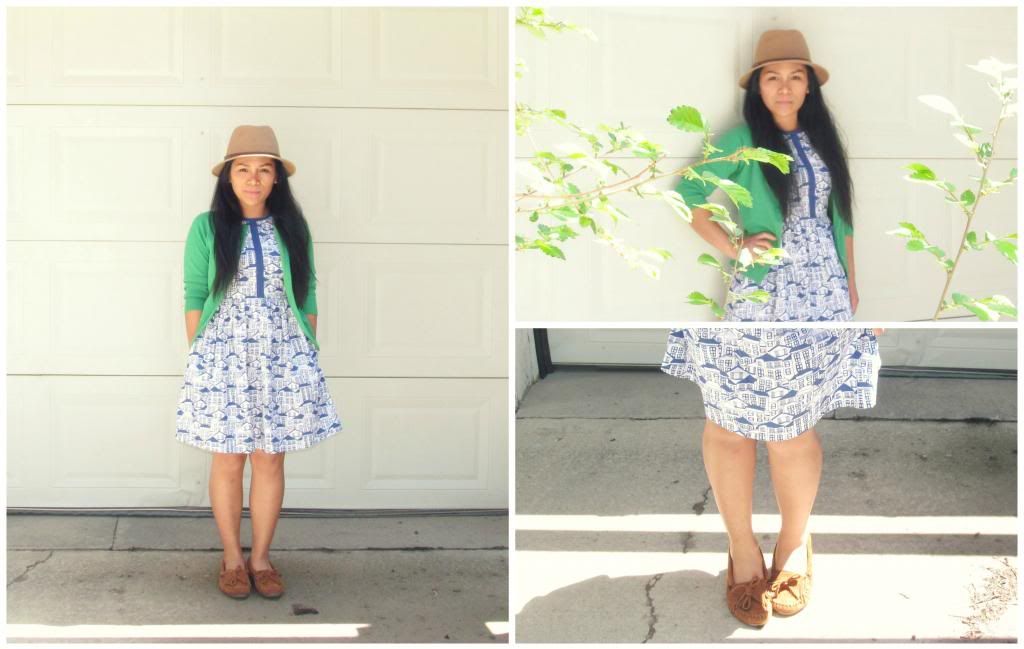 Summerfest Dress paired with a vintage hat, a green cardi, and a pair of Minnetonka Mocs.
Summerfest Dress paired with a Nectar Sunglasses, a thrift-ed and altered Army Jacket, and a pair of Rocket Dog shoes for a low-key, casual and comfortable outfit.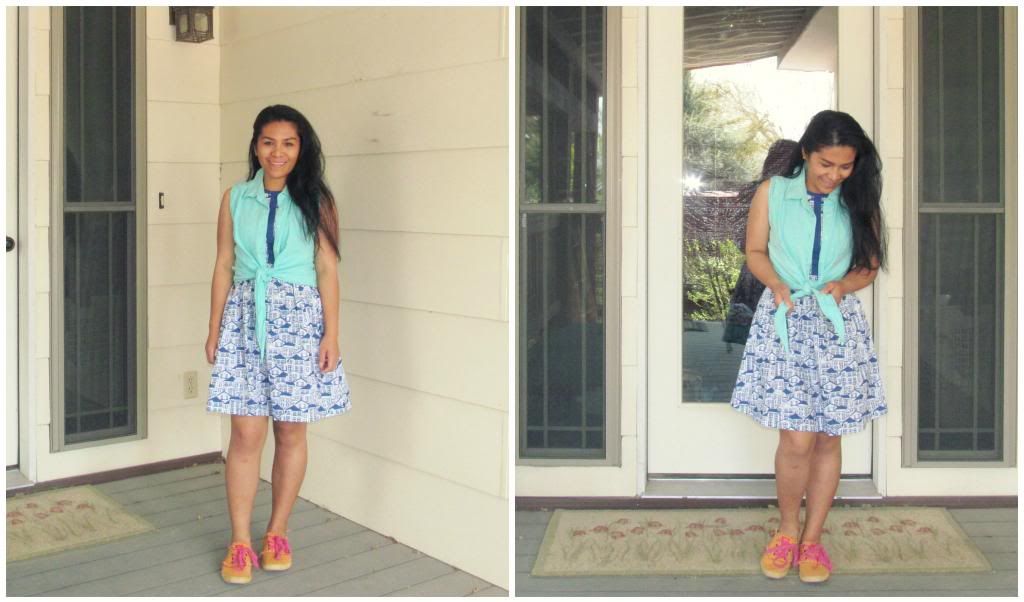 Summerfest Dress paired with a vintage button-up tie blouse, and rocket dog shoes.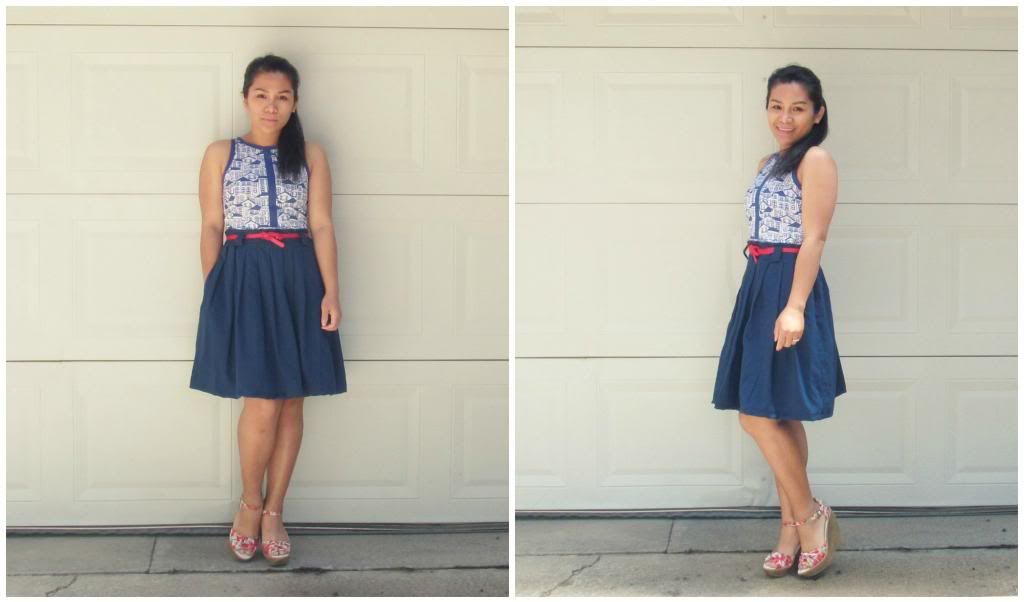 Wearing the Summerfest Dress as a top and paired it with a vintage navy blue skirt, a skinny red belt, and a pair of Blowfish Ricky shoes.
My Review:
- First of all, I love the fact that Mata Traders company supports fair trade. And I am happy to share the news about this company with all of your readers out there.
- Not only they support a wonderful mission, this dress is also well-made. It fits right on me and I love the two pockets on the side. Reminds me of the vintage dresses I have with side pockets.
- Another thing I love about this dress is that it is versatile. You can dress it up or dress it down. You can style it in how many ways you want it and as you can see in my photos, I style the Summerfest Dress Houses in Six Ways. I am sure you can come up with different ways to style it up yourself.
- I feel really comfortable and stylish in this new dress and I can't wait to really enjoy wearing it this summer.
If this was my money spent to buy the dress, was it worth it?
- Yes! And it is wonderful to know that when you shop at Mata Traders, you are helping families in India.
https://www.facebook.com/matatraders?ref=ts
Follow on Twitter:
http://www.twitter.com/MataTraders
Follow on Pinterest:
http://www.pinterest.com/matatraders/