Just a really quick post about my little girl's homemade Patriotic dresses that I made for her the other day. Remember when I went thrift shopping and I found this skirt? Well, I finally busted out the old sewing machine that was my mother-in-law's and I started sewing. No patterns here and no tutorials because there is a sea of dress tutorials out there in the internet world now, where you can go check out if you want to make one for your little girl. Or, if you need any help and have some questions for me, then feel free to ask.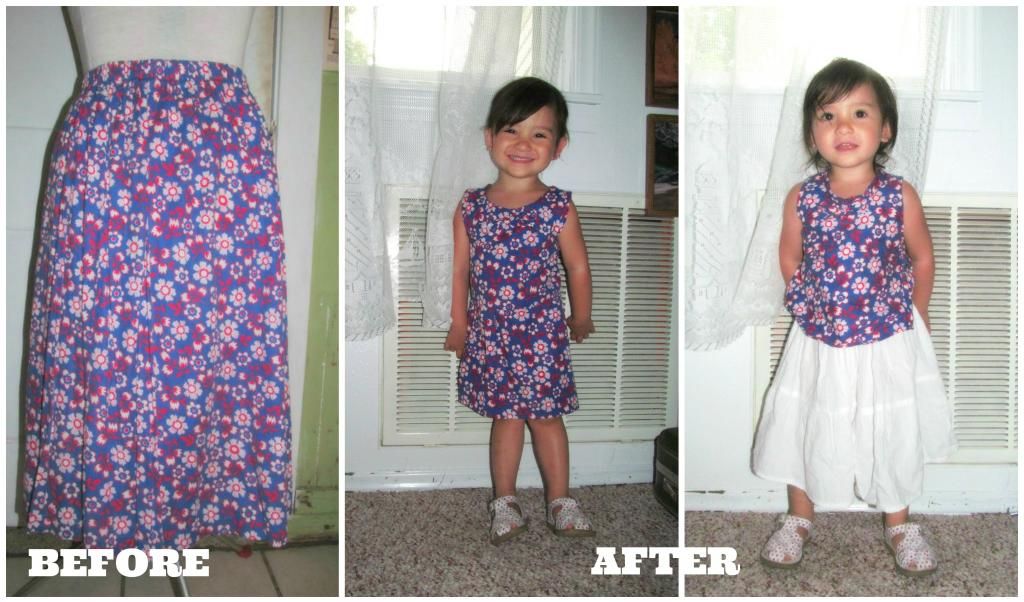 First one is a dress with an open back. It actually has a bow on the front, but you can't see it since it blended well with the dress.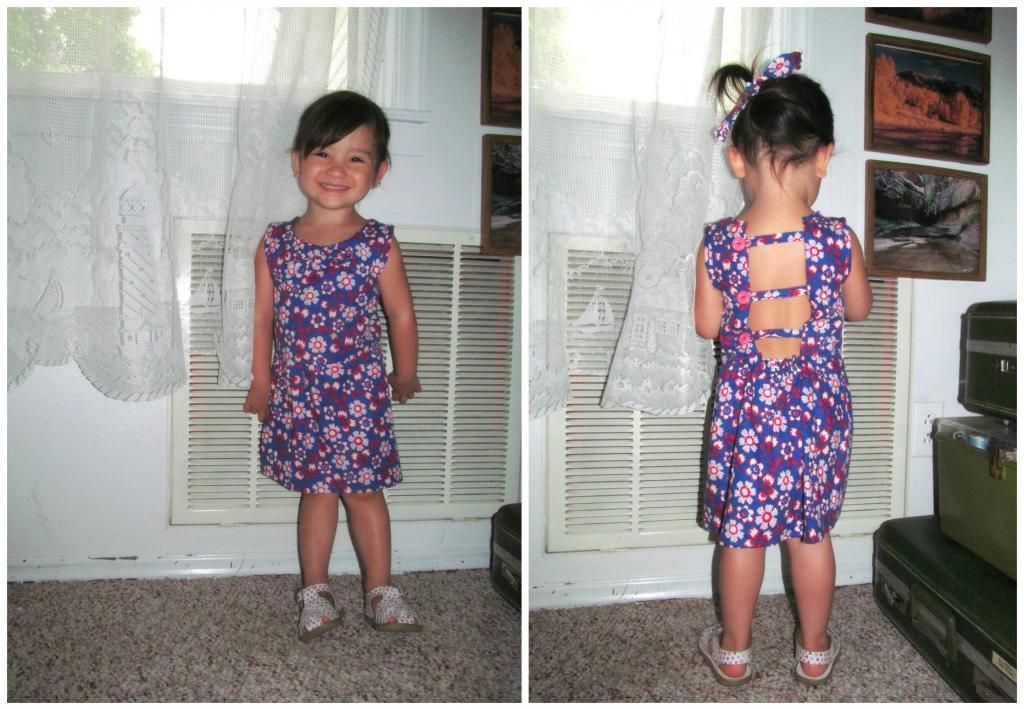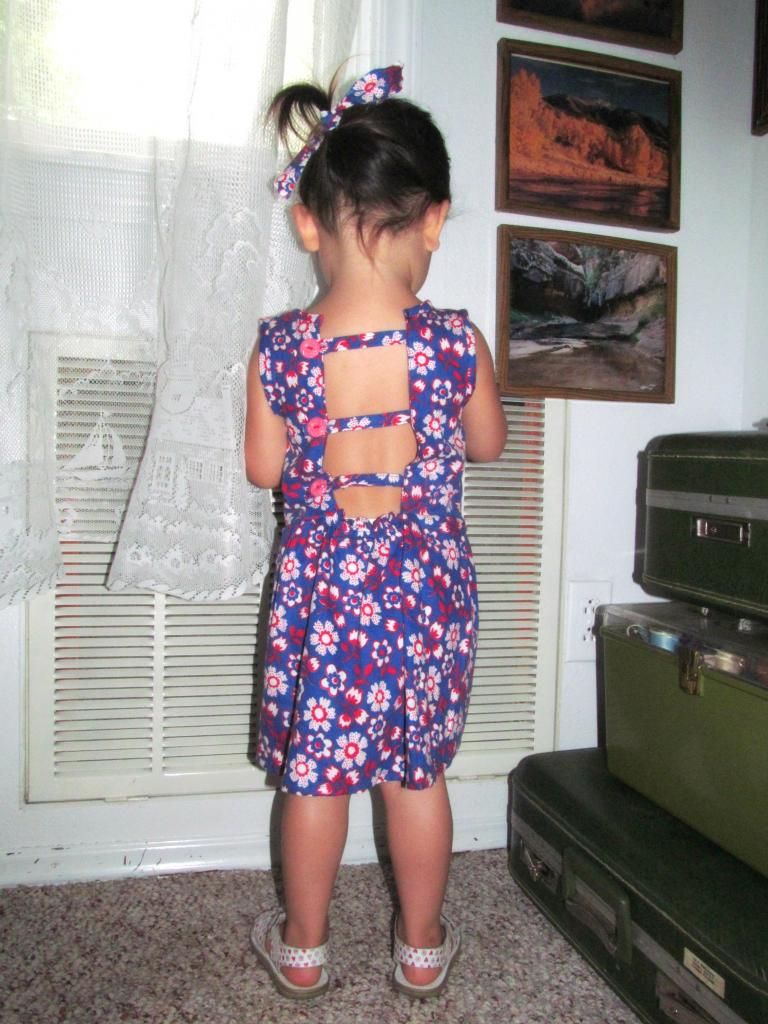 The hem is a bit of a hi-lo style.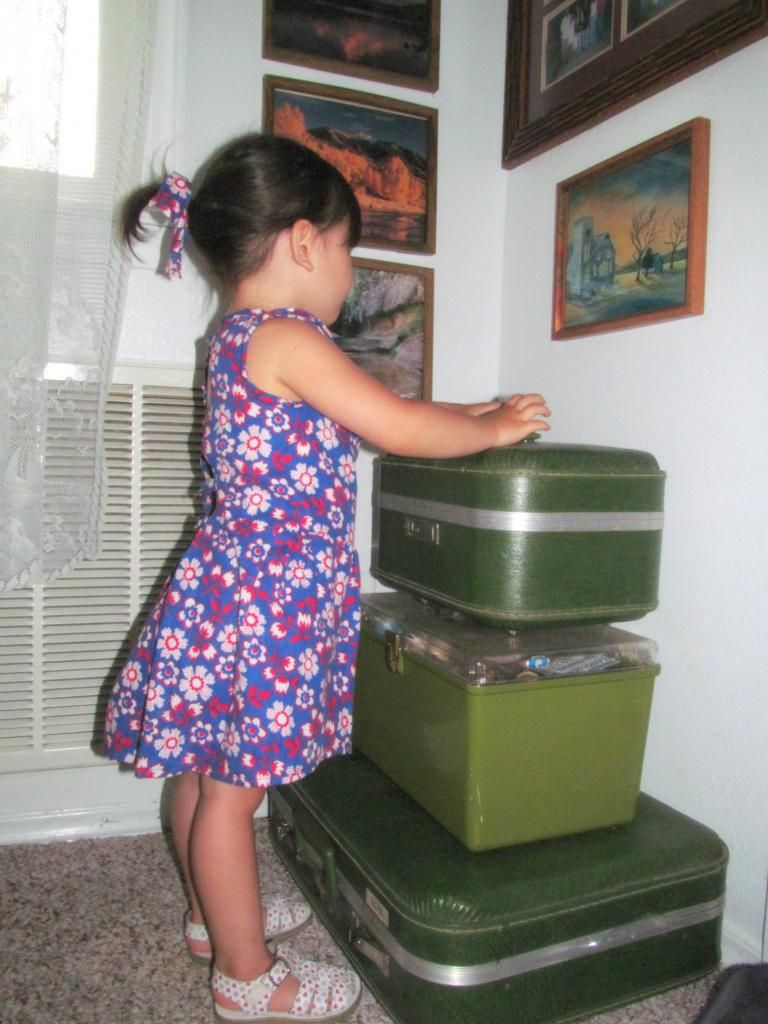 The second one is a top with an open side, which will be nice and cool for the summer weather. The white skirt is also something I thrifted awhile back that I refashioned into her own skirt.