Our life lately have been a bit busy (and will be busier) ever since we came back to Kansas. My husband and I have been working in the house and our yard making it look nice and livable again. One of the things that I did a few days ago was building our own zero-cost simple or temporary fire pit in our backyard. I have always wanted one so we could roast some hotdogs, marshmallows and what not. Plus, I can also use it to cook our food outside so we don't end up heating the inside of the house this summer.
We certainly are enjoying our fire pit so much and it is nice to be able to sit around the pit, and spend some family time in our own backyard. It kind of makes us feel like as if we are camping too. The kids love it too!
It really is just a simple fire pit because all I did was stacking up some bricks and formed it into a big square. I didn't use any concrete mix to make it permanent, but I might do that next summer. Not this time. It is zero-cost because the bricks were freebies from a family friend.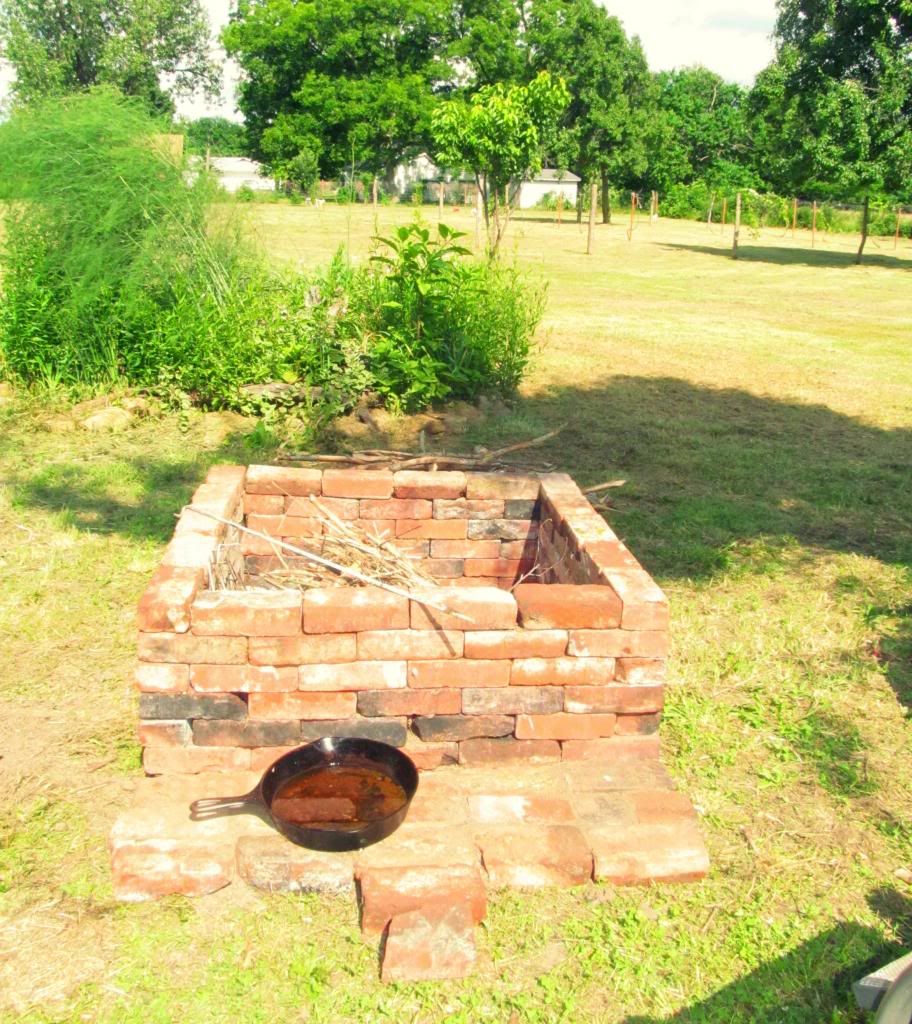 I still want to add more to this fire pit next summer.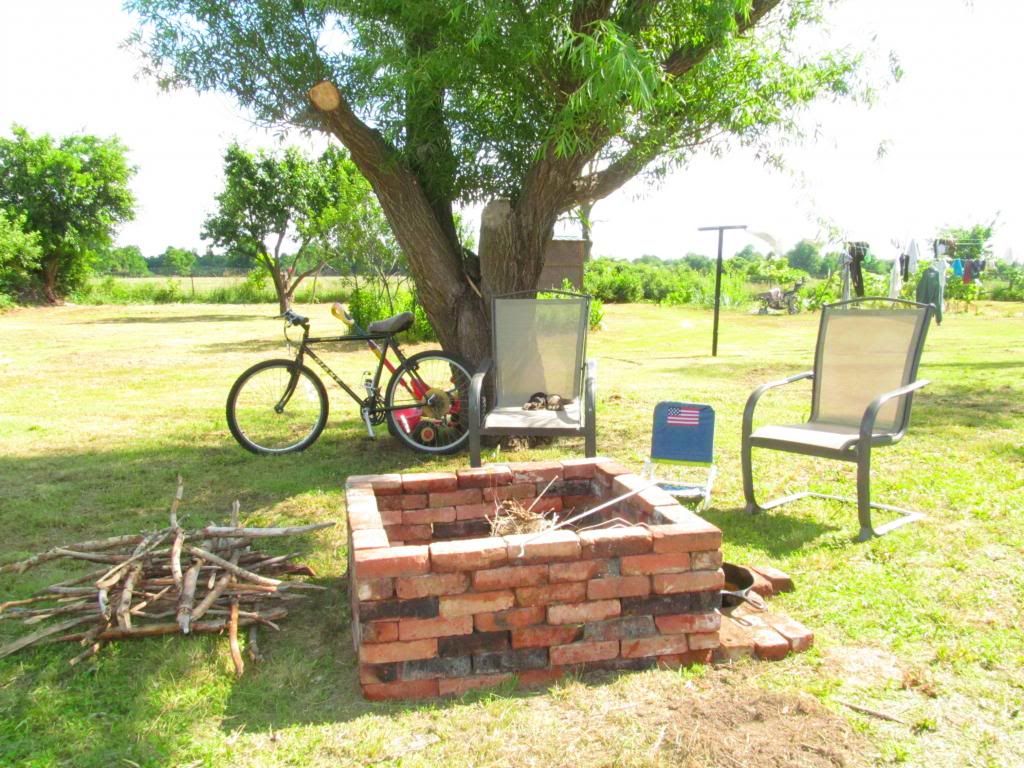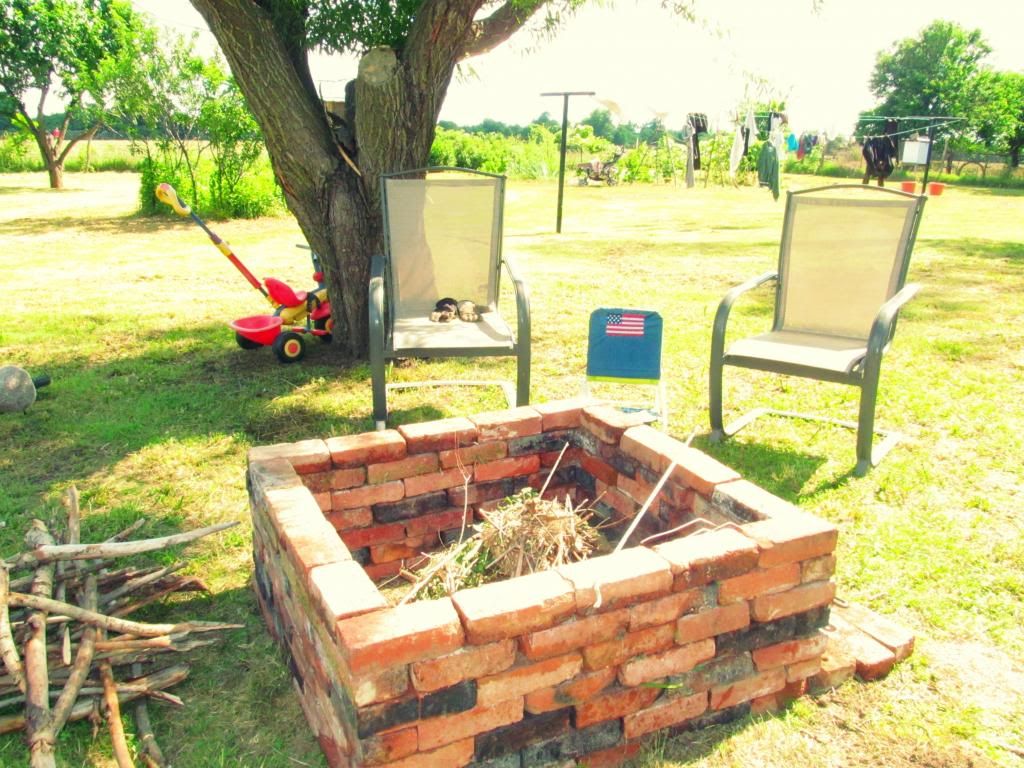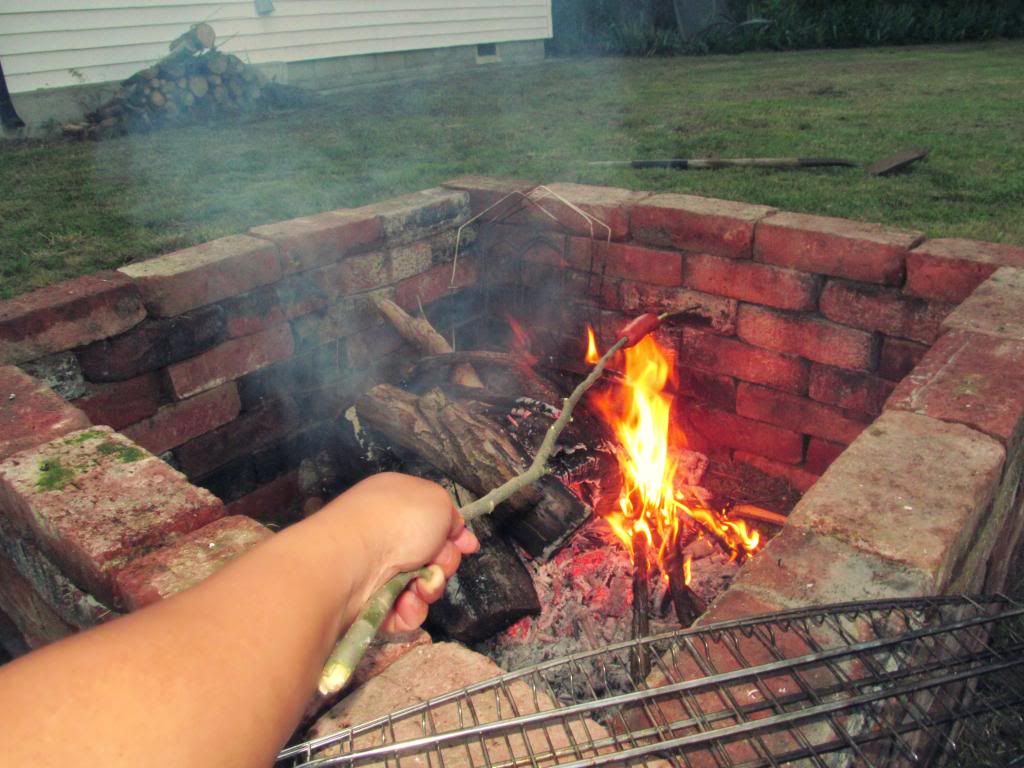 We sure love this yard. Have a good one!