It is summertime season and people are enjoying their outdoor activities, whether it be road tripping, hiking, camping or spending time at the beach or water park with friends and family. And usually summertime is when people start to go on a working out frenzy. I mean, working out should be part of your daily routine and not just because bikini season is coming up. But for some people that is the case.
And, speaking of bikini season, I want to share with you some of the workout videos that I have been doing at home to help me get in shape for the season. These workout videos are on YouTube. I do have a few workout DVDs, but since we are back in Kansas in our old house and we have a really good internet connection here, which allows me to watch videos, so I am taking advantage. Like I always say, I love trying out different workouts and with YouTube, you can find tons of workout videos. And I love it!
A few months ago, I did stop working out because things had gotten really busy with us moving to a new place and fixing it up and what not. My workout had been neglected and my body was really telling me I needed to get back to my workout routine. And I did!
When I get up in the morning, I would either do the Piloxing first or the Jillian Michaels workout. I would usually swap those two, it depends on what I am in the mood for. Then there are some days where I like to focus on toning my abs more because for crying out loud, it still needs it. I did do Focus t25 for about a week and I really enjoyed that no matter how hard it was. Anyway, here are some of the workout videos that I love that you can find on YouTube. Thanks, YouTube!
I am always a fan of Gilad's workout and it is something that I have been doing for years now. I started doing Gilad's when I had my first baby and at that time, I wanted to get back in shape for our trip to Florida to visit my sister-in-law. Because, you know, summertime at the beach in your bikini. And the photo below is of me with my boy and my sister-in-law at the beach in Florida on our hunt for shark tooth. And yes, I am wearing the same two-piece because it has been my favorite swimwear ever! And my sister-in-law gave it to me years ago. Thanks!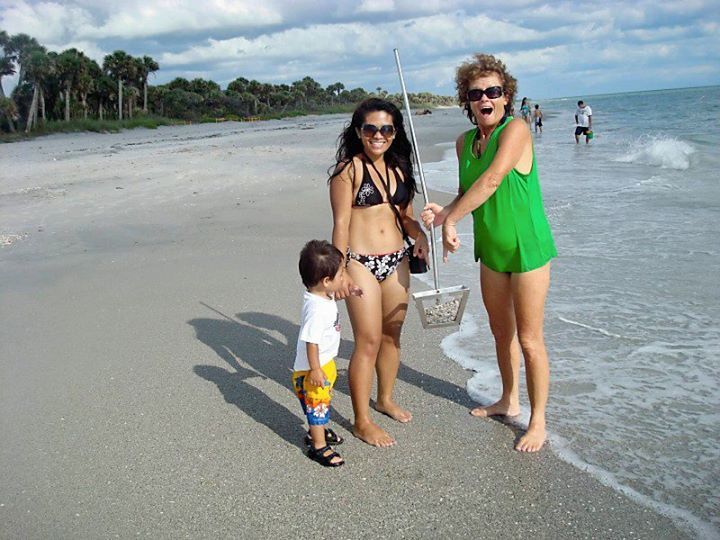 Belly Dance workout is something I like to do after a cardio workout.
The reason why I am talking about it, is because you don't really need to buy those expensive workout DVDs to get in shape, but you just have to be resourceful. Hey, you don't even need YouTube at all if you really want to be fit, healthy and in shape. But if you don't have a clue when it comes to working out, DVDs and YouTube videos are helpful. But of course, talk to your doctor first to make sure that a certain type of workout is safe for you to do. Okay? Okay!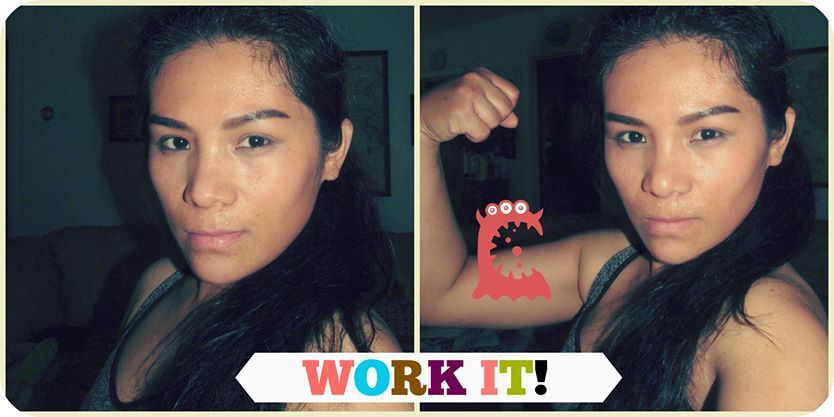 Sure, I don't have the tiniest waist and the hard rock abs (although that would awesome), but really I am just happy I am making progress. It is not really all about being skinny anymore, but it is all about getting in shape, healthy and fit.
Of course, when you feel good about yourself inside and out, then that makes you feel and look sexy. I know working out can be tough and there are times that I don't feel like doing it, but I have to. That is why I like to try a new workout because it keeps me going. And my husband and my kids are my motivator, too.
I have a family that I love so much and I want to stay healthy so I can be around for a long while.
But please, don't feel insulted or feel hurt about my blog post because I am just here, hopefully encourage you to live a happy and healthy lifestyle. I am not here to shame you or others, but to help. And you know what, just because you are not in the best shape of your life, don't let it ruin your time. Enjoy your summer with family and friends and have a blast! Have a great one!