The signs that Fall season is coming up is pretty evident when you are up in the mountains. The leaves of the trees are changing like the leaves of the Aspen trees turned into this beautiful Golden yellow color. Although some trees will remain green all throughout the winter season, some trees have already turned brown, gearing up for the winter.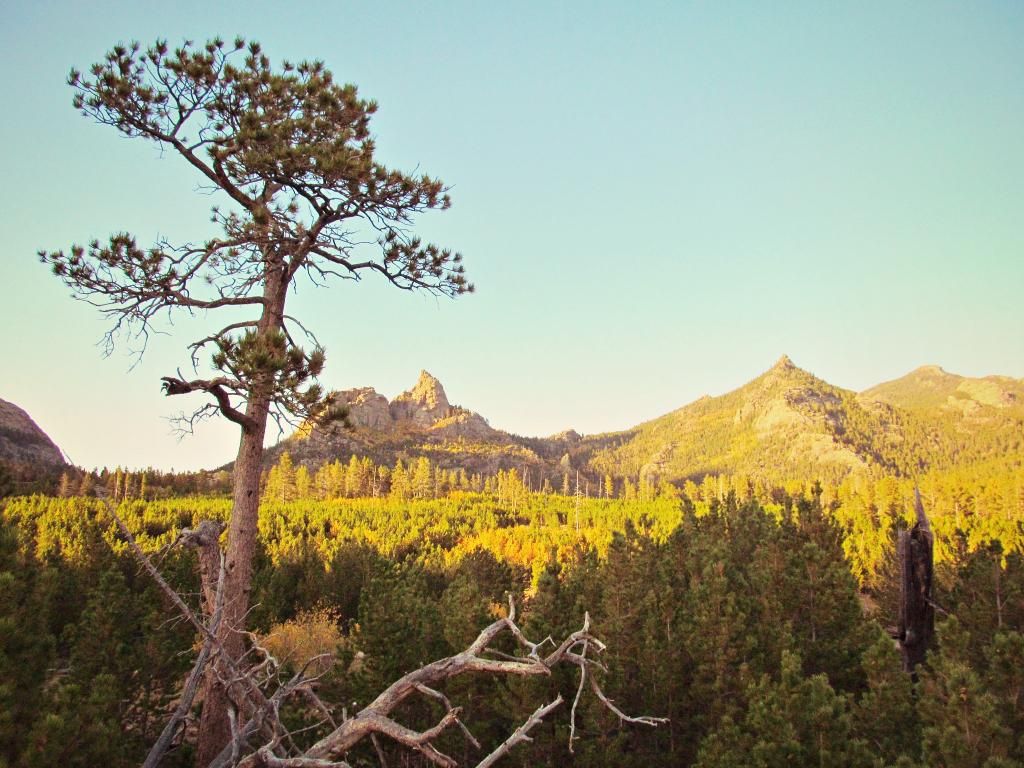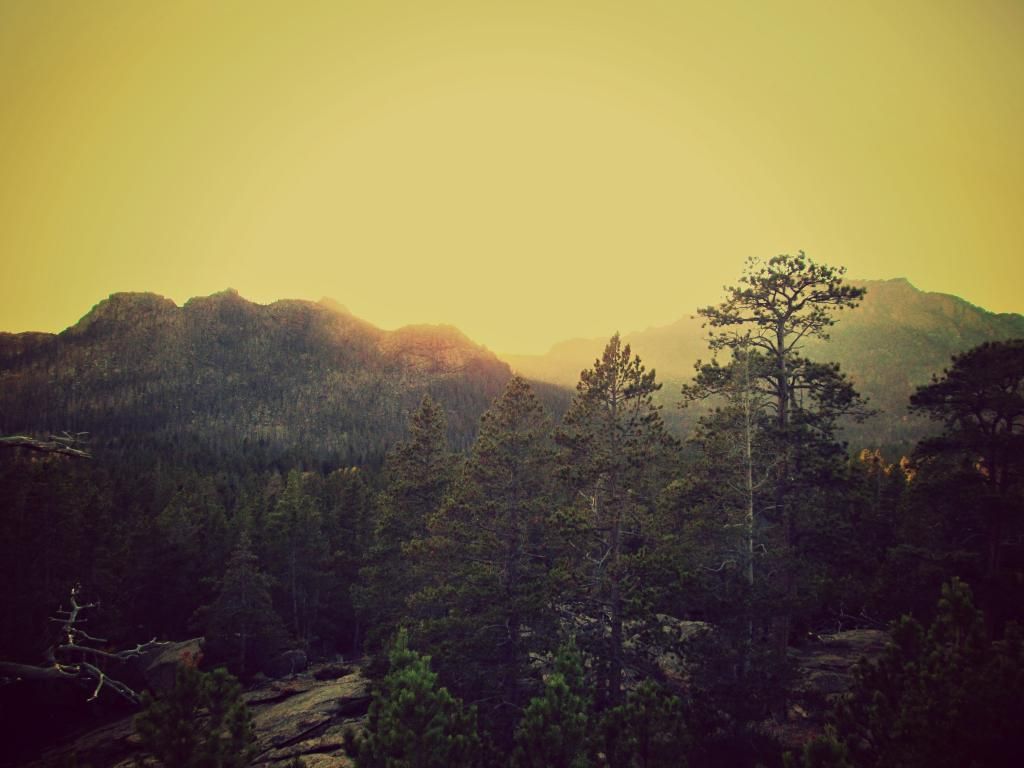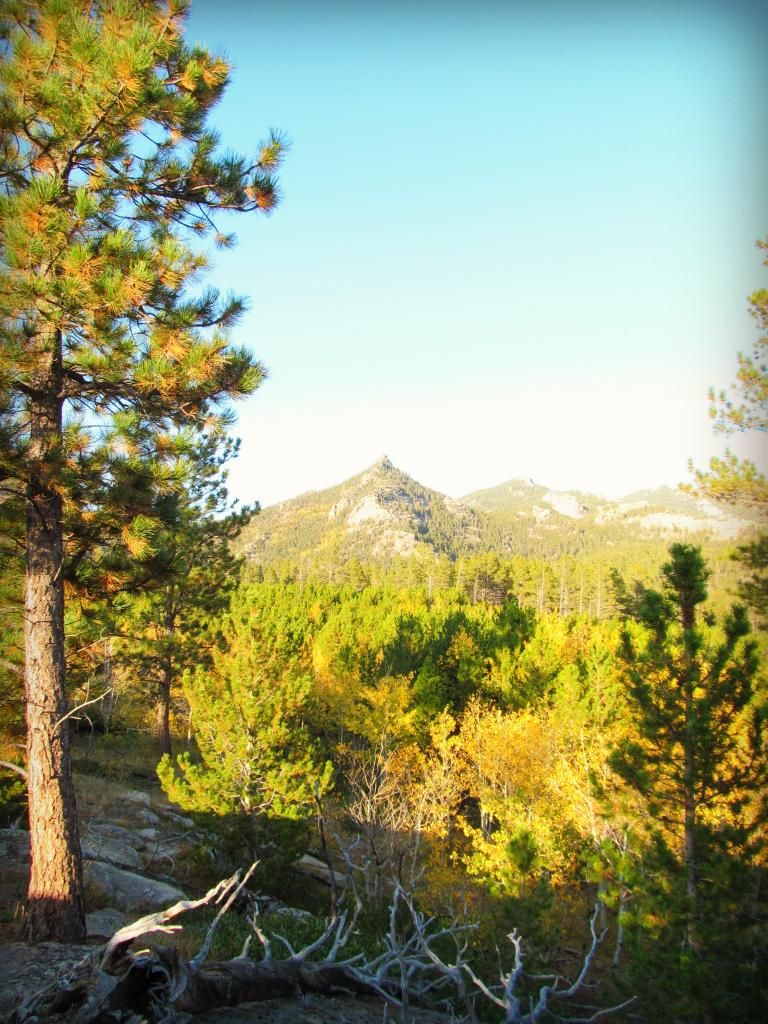 There is just something in the air that tells you about the season is changing. The temperature up in the mountains is much cooler, or should I say colder. It's windy up there, which causes the trees to let go of their leaves and bid goodbye to Summer. A signal that says indeed, Fall season is coming.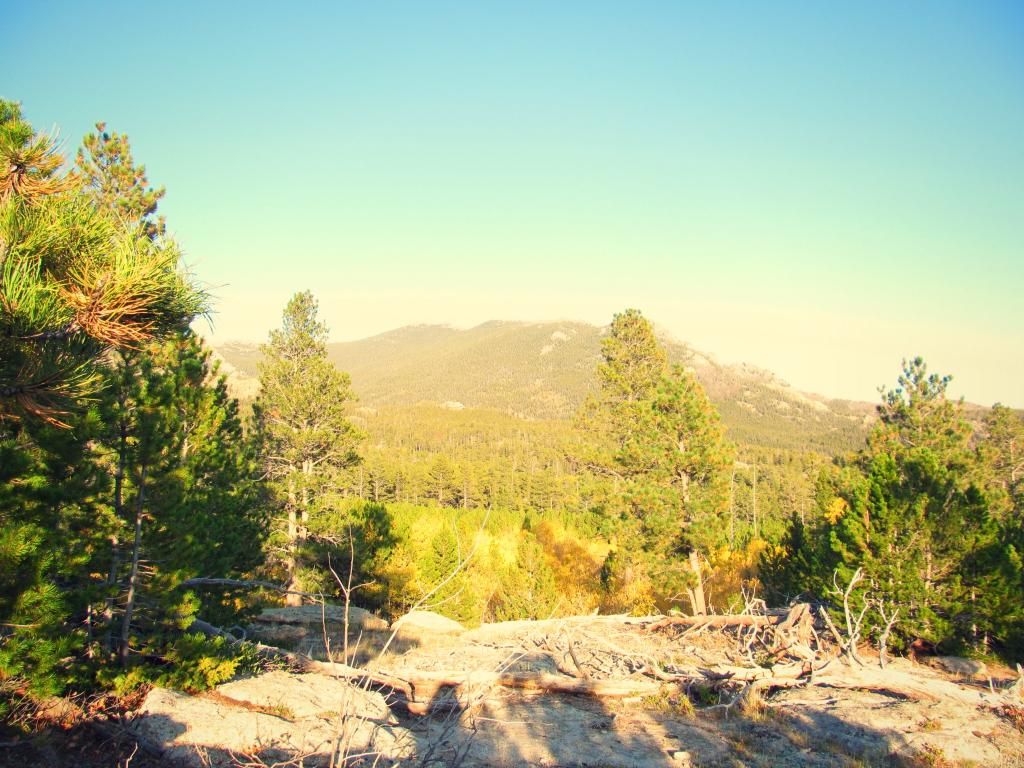 While the season in Wyoming is quickly changing, from Summer to Fall, we decided to go on a weekend camping trip. We wanted to take advantage of the time while the weather was still warm. I woke up in the morning to my husband asking me the question; "You want to go camping?". Although the kids and I weren't too thrilled about the idea at first, but we went anyway. Because we live in a Life Motto that says; "We Only Live Once, We Might As Well Enjoy It". We packed up our gear, loaded up the kids, went to the store for the night's supply, and we headed on up to the mountains. This was probably our last camping trip this year, unless the weather next week will be warm and sunny. But if this really is our last one for the year, we are glad we did. And we look forward to our next camping trip next year.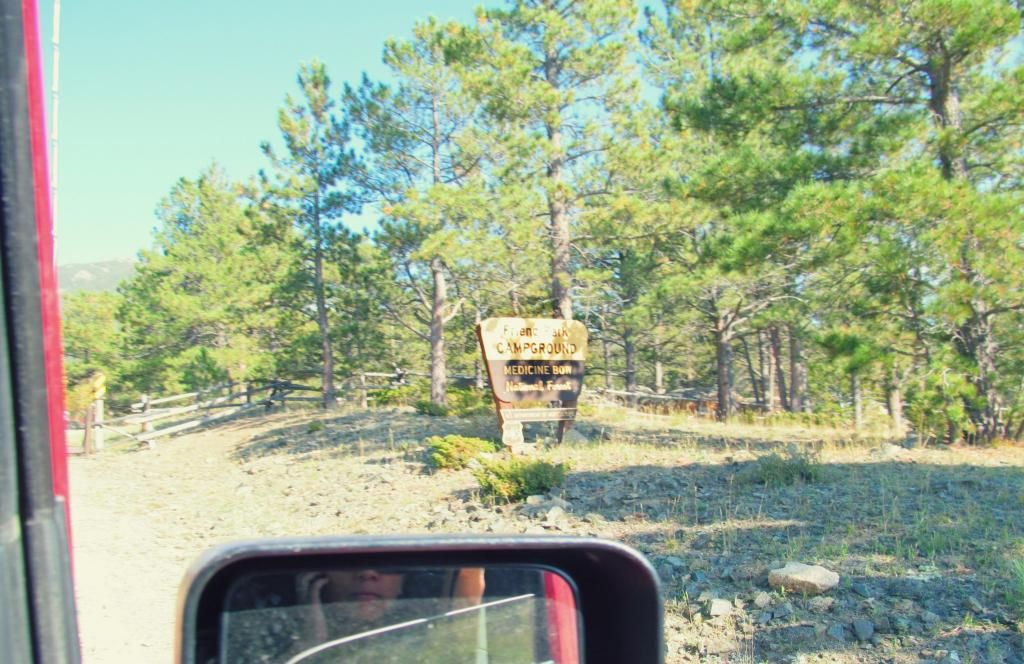 We thought we were going to camp at the Friend Park Campground, but we didn't really like the area much. There is a camping fee, which is $10. You also have the access to the Laramie Peak Trail Head.
We camped not far from the Friend Park campground instead, which was free. Our campsite was along the road that leads you to the
Roaring Fork Trail Head
, which we've already been there before, about a year ago.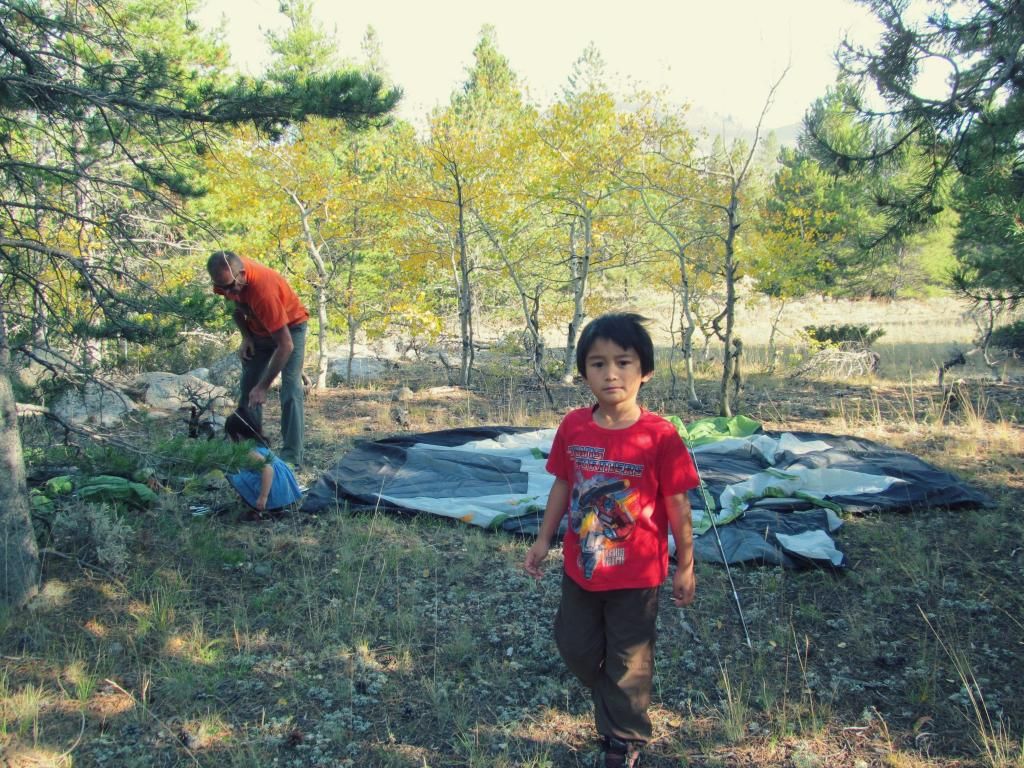 Camping is not always glamorous (at least the way we do it). But it is the time where you unplug yourself from the hustle and bustle of life. While we now live in a life controlled by electronics (iPhones, iPads, iPods, Computers, etc.), it is nice to be able to relax, unwind and enjoy Mother Nature. It is good for our body, mind and soul. You should give it a try!
I know camping is not for everyone, and not everyone gets the chance to go. Or not everyone has the time to go. But camping is for us. And in every chance, and in every time we get to go, we are always thankful. We are always blessed. Because while we have the chance to go out, enjoy time with the family, explore places, and enjoying life, some countries are at war. Fearing for their lives. Having the time and the chance to explore this beautiful land and this beautiful country is an honor. It is a blessing. It is a privilege. And it is an opportunity. And we never want to take it for granted.
No child labor happening here. He volunteered to collect firewood for me. Look how strong of a boy he is.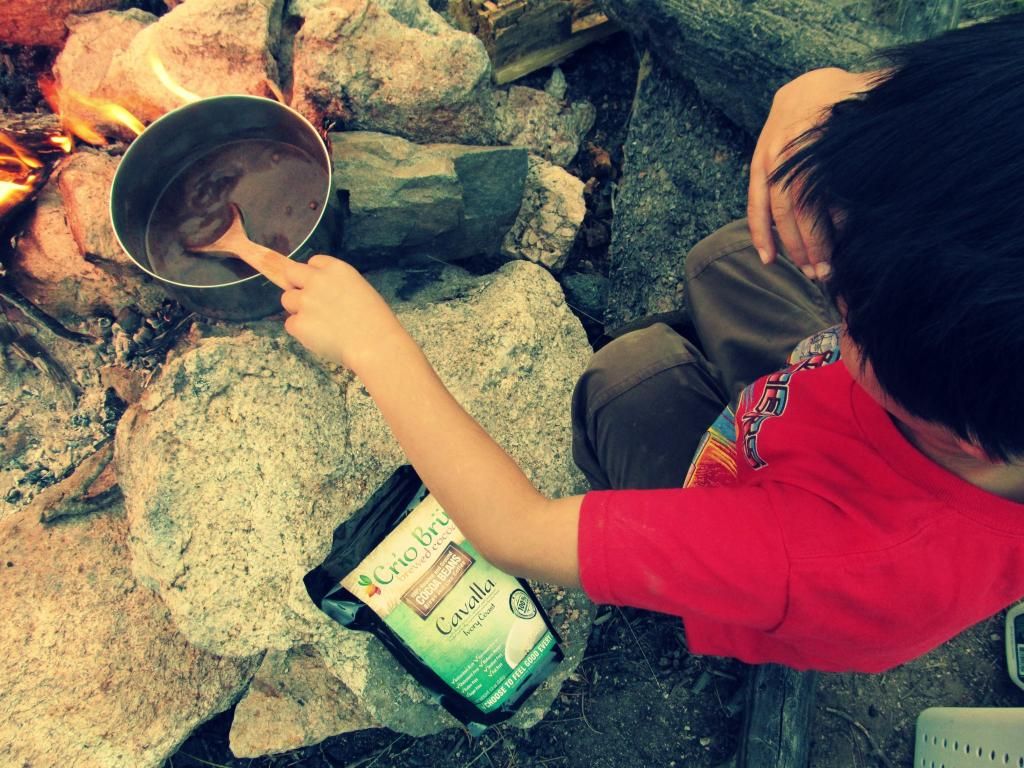 We are roughing it, baby. No table and no chairs? No problem! These two are up for anything. This is how we roll!
When camping, a little playtime and singing time by the campfire before heading to bed is a must. And according to my kids, make sure to warm up your butt. Ops! I mean tushie. (LOL)
I hope and pray that these two will remain close as they grow old. Sibling Love!
While it swells my heart to see my kids enjoying the simple things in life while camping, it also breaks my heart thinking about other kids in some parts of the world. Other kids who don't have the chance to enjoy life. The chance to explore new places, climb the mountains, play in the dirt and the mud, and go on camping trips with mom and dad. I am truly blessed! Thank you, Dear God!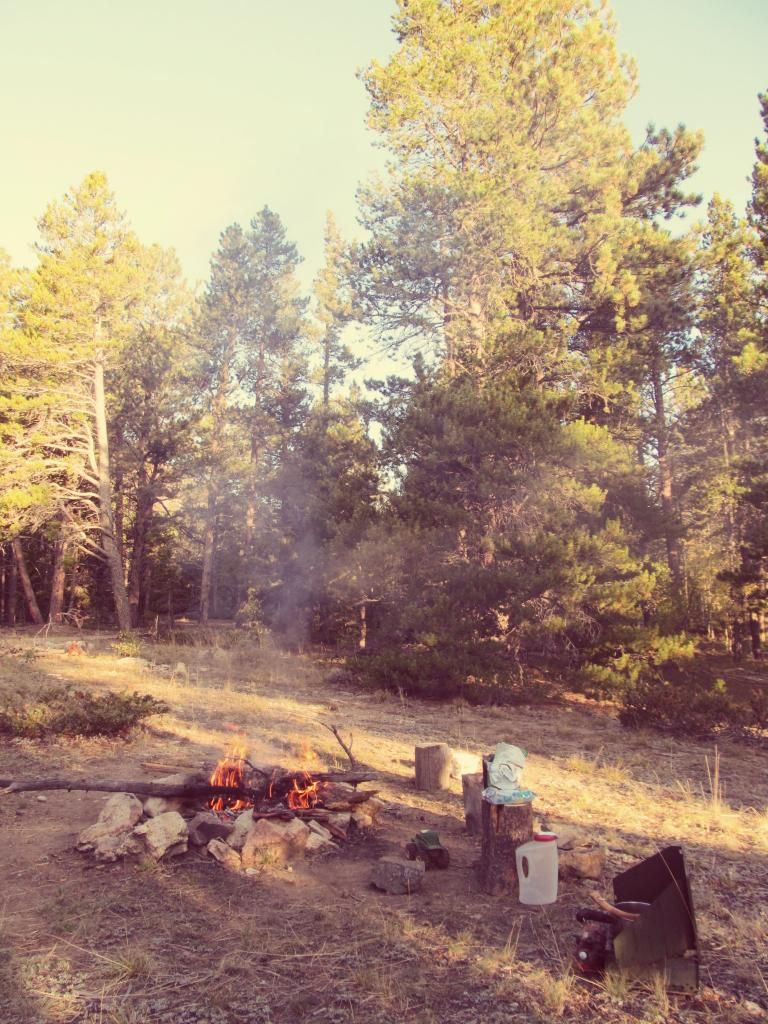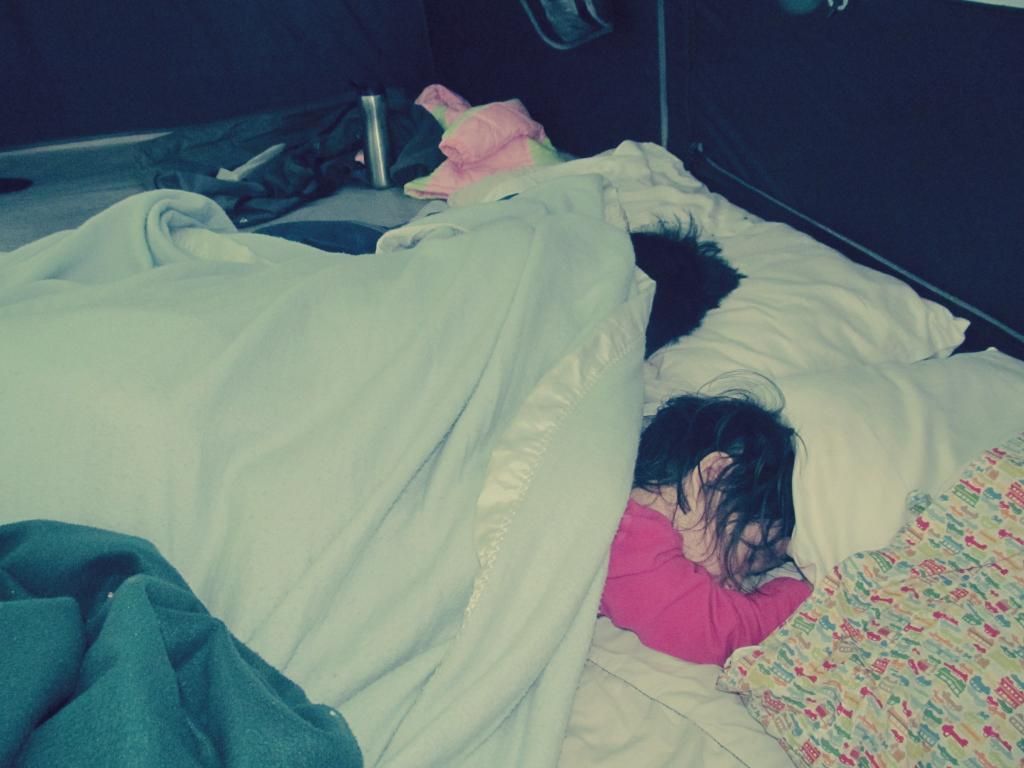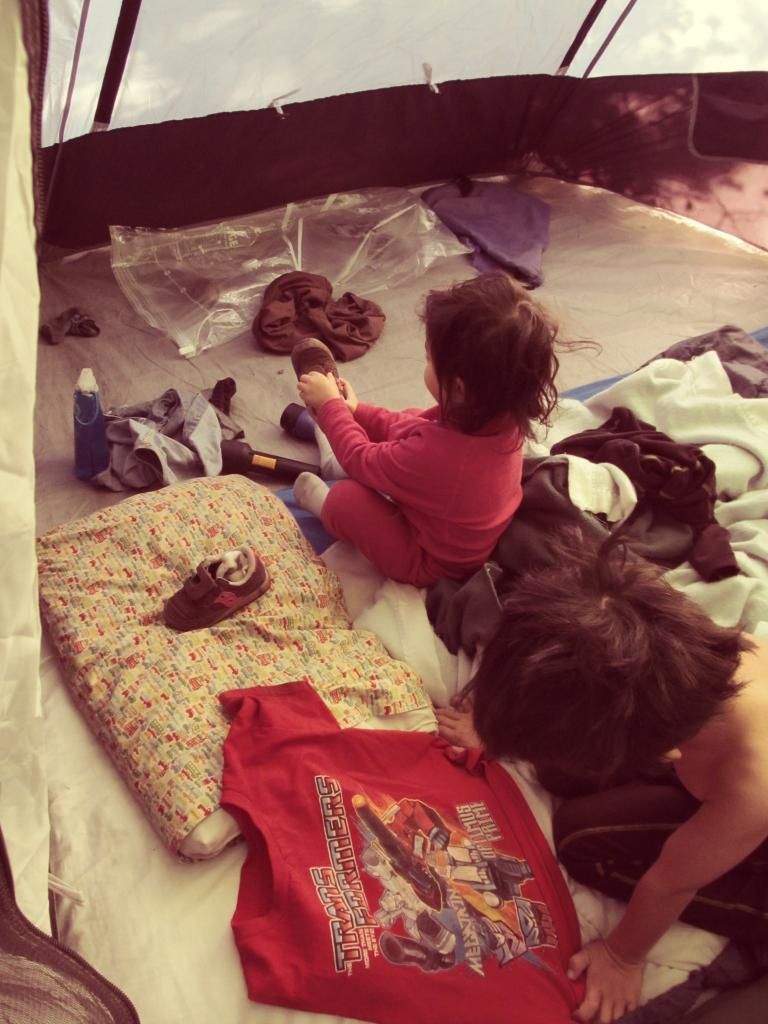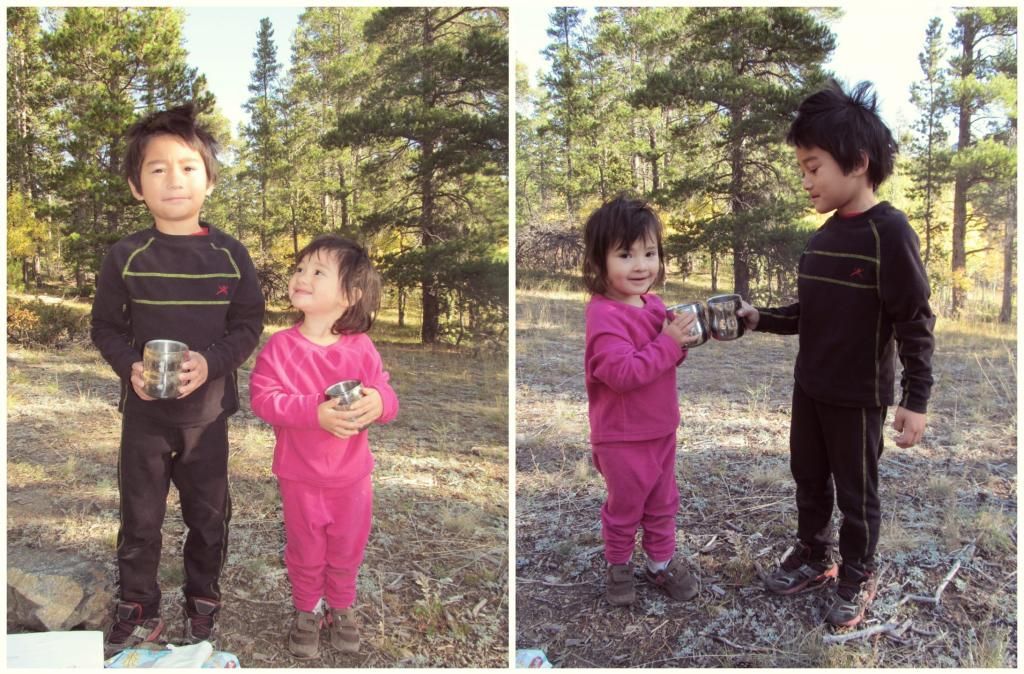 Bedhead and all. Gooood.... Morning, my little campers! Sipping their own cups of hot sikwati (ground cacao beans).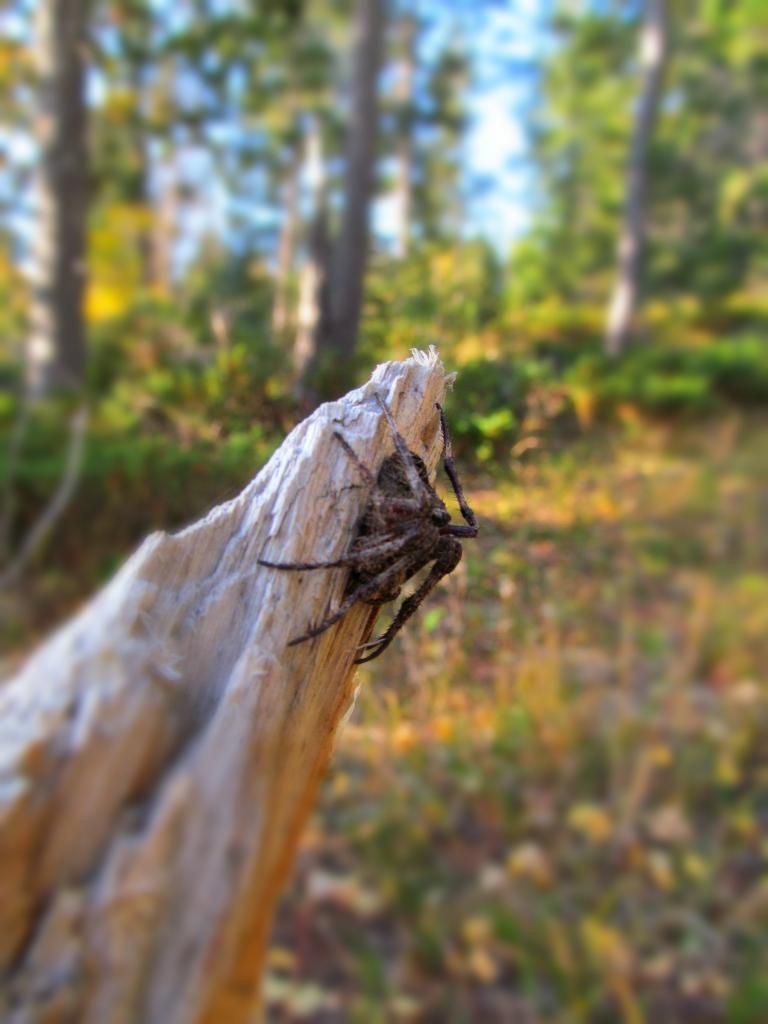 And hello to you too, Mr. Spider!
To wrap up this post (a very long one), our trip went well. Even for a little bit of a frustration while looking for a spot to camp. It is always like that with us. Somehow, we end up getting to our destination late, then we are in a rush to look for a place to stay. But nevertheless, we made it.
Don't forget to take your family out even for a short hike, bike ride or a short trip to a nearby park. Or whatever outdoor activity it is you love to do. Spend more time with your family, with your kids and those that you love while you still can. Life Is Short, So Live Your Life! Have a great one!