There is just something about a Teepee that makes kids (and kids-at-heart) excited. I was even excited to make my little girl her own little temporary teepee. I promised them last year I was going to make them one, but that didn't happen. This one is temporary because I am going to make them one that is big enough that will fit both of them. I will be using some canvas drop cloth for the big one and let my kids decorate it. I get so excited just thinking about it. Don't you? After I finished the teepee, my little girl invited me over to her room and asked me if I could read her some books in her teepee. It is so special and so sweet. In fact right now, as I am writing this, my little girl and daddy are in her room reading a book. She gets more and more excited about hanging out in her room now that she has her own teepee.
The fabrics used on this project are rummage sale find from last year or a couple years ago. They were 25 cents per fabric so both the yellow one and the blue one are worth 50 cents. Awesome! I forgot how much the dowels were, but it was not that much. This project cost me about $10ish?
No tutorials this time on this one because there is a sea of tutorials online now. It is easy to make, really. Maybe when I get the other big Teepee or tent done, I might have a tutorial on that one. I have already found the one that I want to make for my kids and I am excited! Thank goodness for Pinterest! Have you made one before? Do share!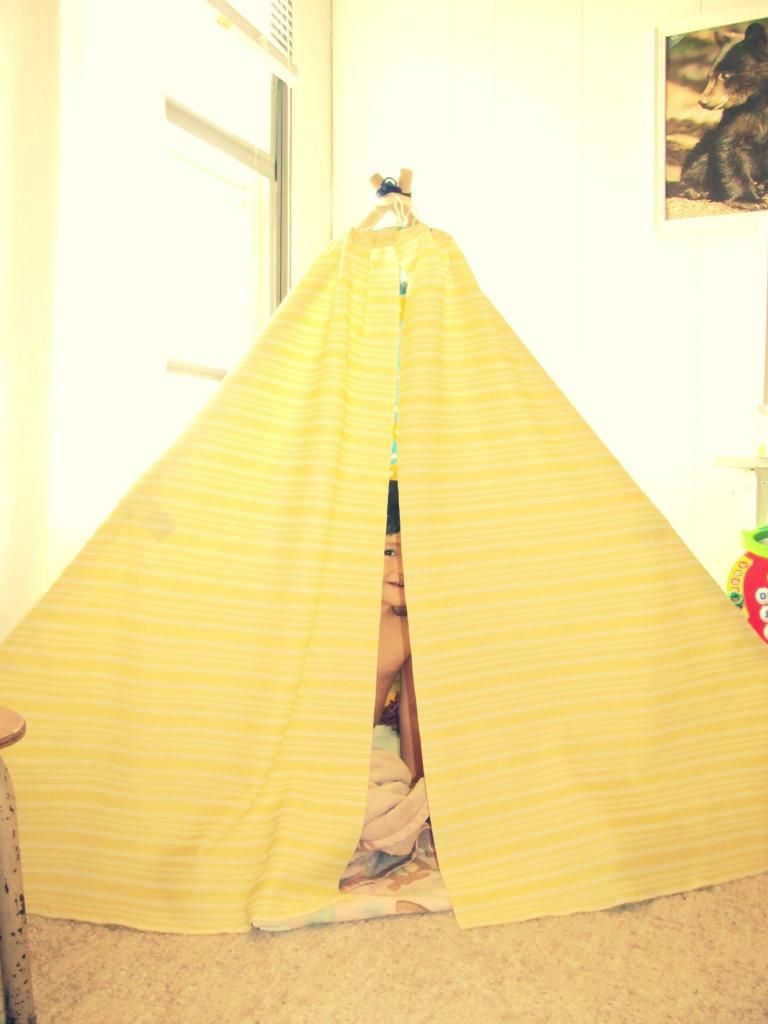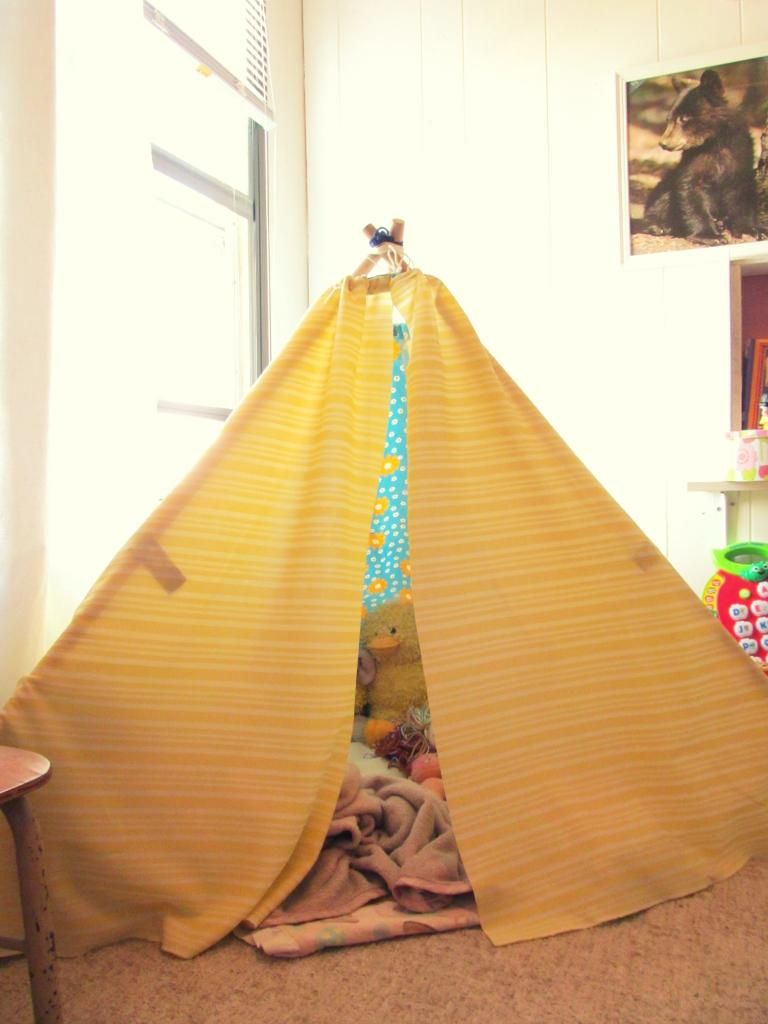 Reading stories to her stuffed toys.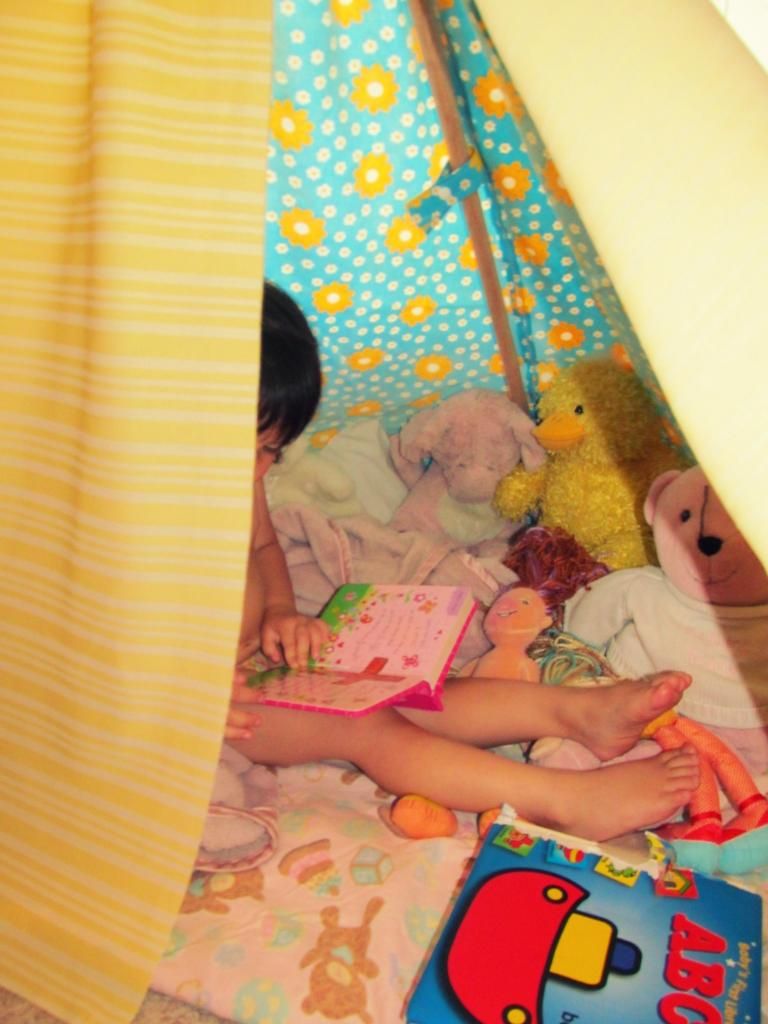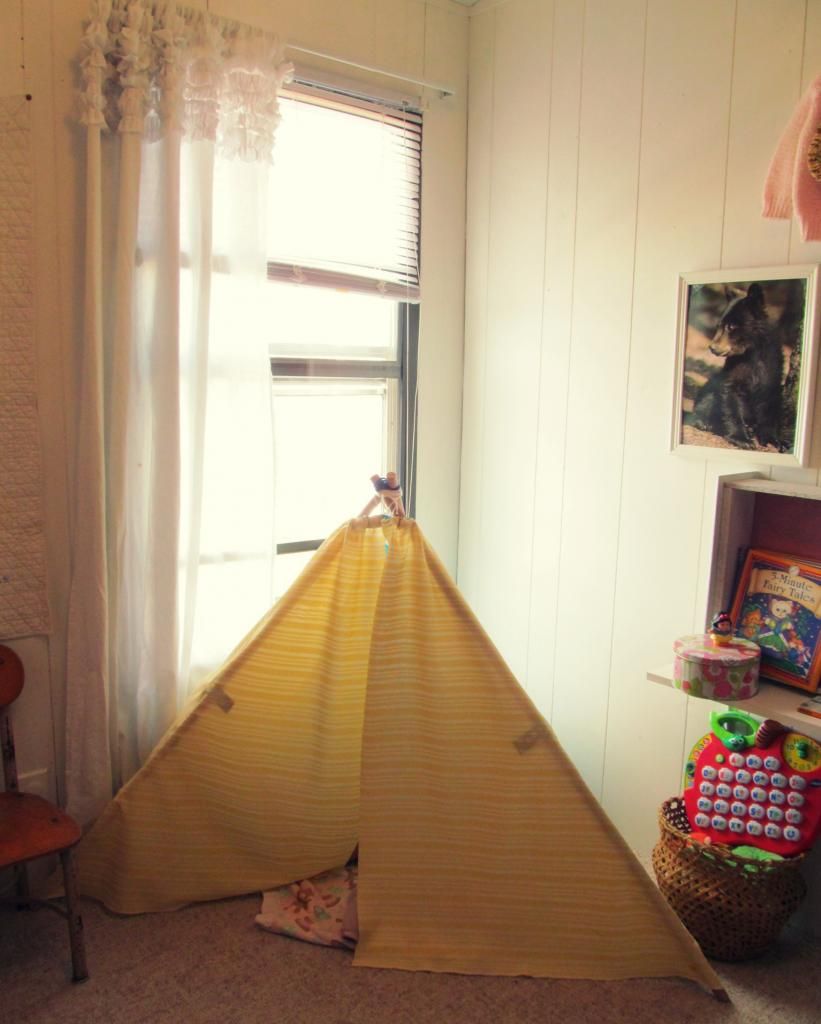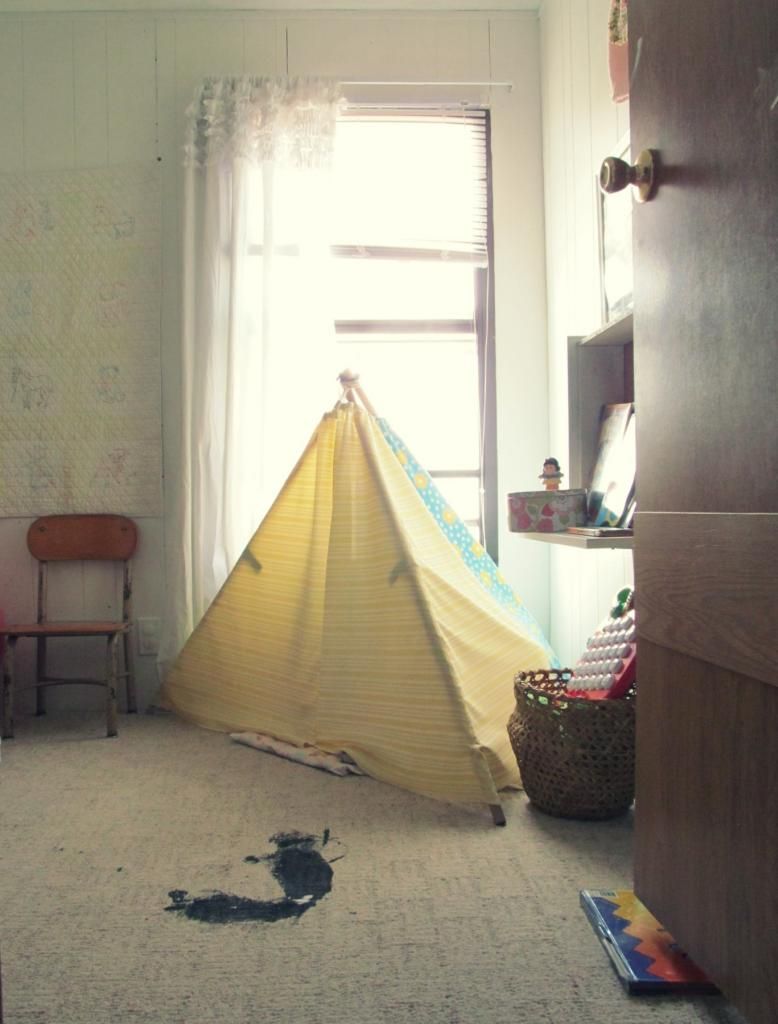 Don't mind that big black paint stain on the carpet. Hopefully it'll get replaced, soon! Have a great one!