I have been going bananas with making my little girl some summer dresses since it is easy to make and it's cute. The red fabric I ordered from fabricworm online and since it had been sitting on the corner and waiting to be made into something, I decided to go on and make a dress out of it. Originally I was going to make it into a tote bag, but I made a cute little dress out of it for my little bee instead. It is one simple, easy and quick dress to make. All I did was to cut up a rectangle, cut out the arm holes and cut out a long strip of fabric for the sash. Sew it up and good to go! I have no tutorial here, but I am going to make another one in a different fabric, same style, so I am hoping to show you some step-by-step photos of how to make this really easy dress. It is simple, but cute, yes? Perfect for the summer. I think this is what they called a "Pillowcase dress".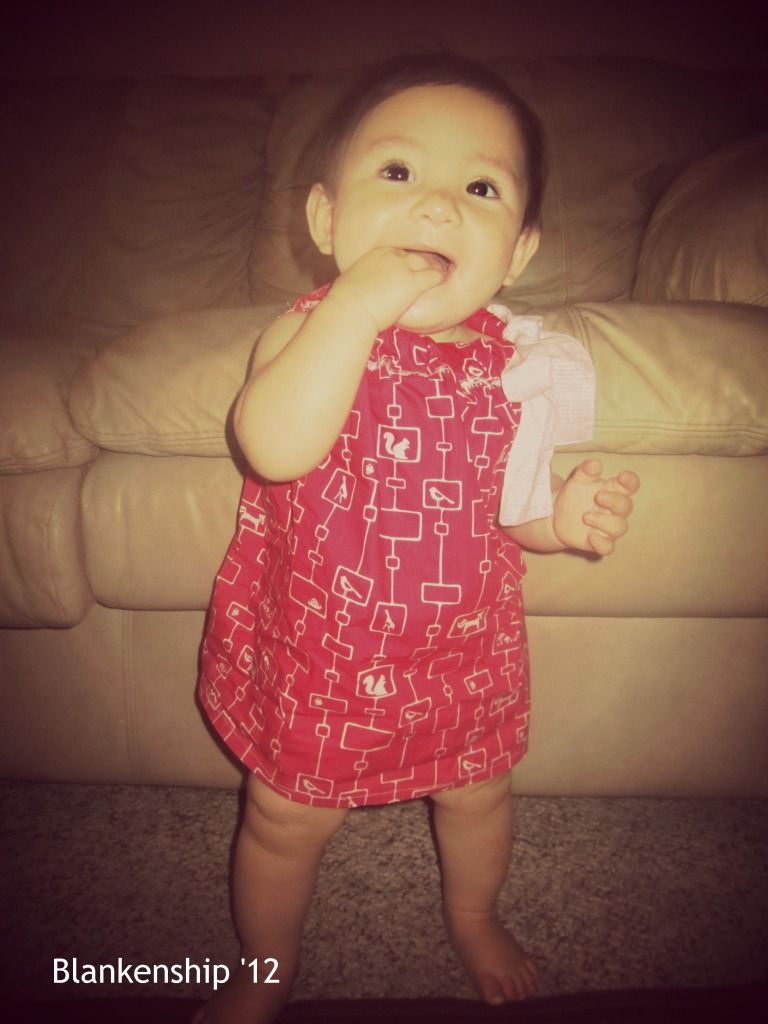 But the questions is, does she like it? Hmmmmm...................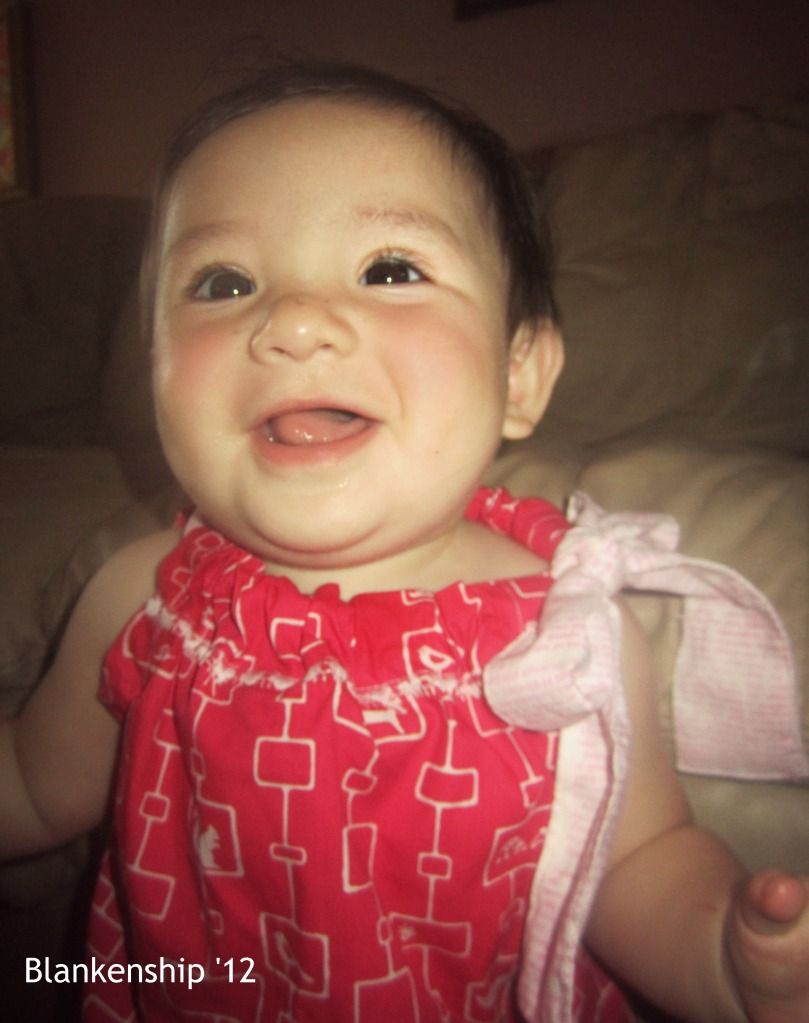 I think she does!!! Yaye!!!
Another dress that I made for her was this thrifted top of mine from years ago and I no longer wear it. What better way to use it instead of trashing it? Refashion the top into a little girl's dress. Ta dah!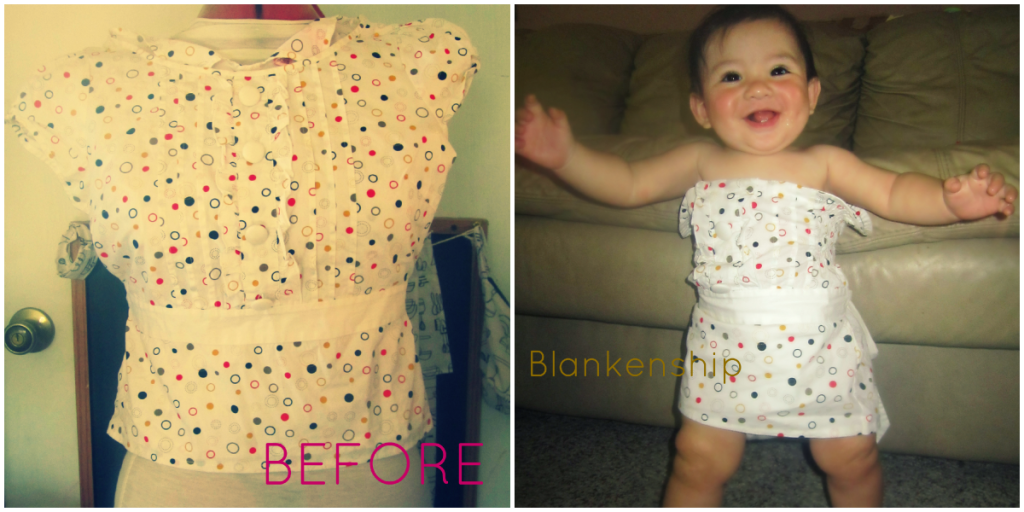 I think it is cute on her. She wore this the day I had my OBGYN appointment, and the lady at the office thought she was so cute and stylish. Awe! Thank you so much.
And two more photos for you. Of course, I wouldn't just leave my little man with nothing, so here he is sporting an old bleached towel and turned it into a toga. What do you think (just for laughs)? He is my funny little man. We love him!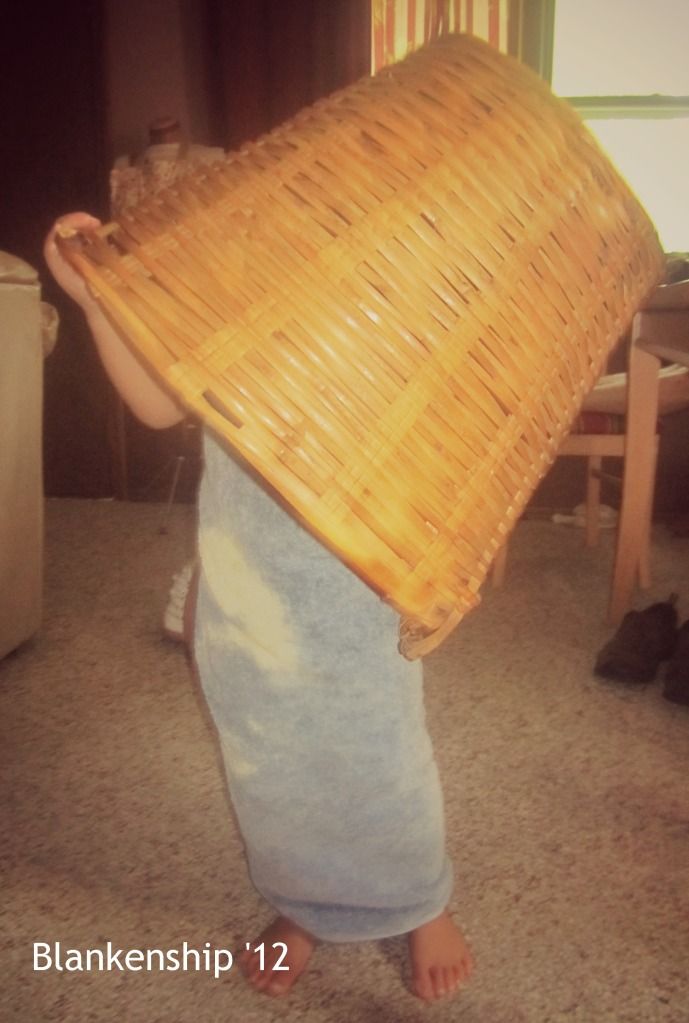 And a basket hat goes with it too. Why not?
Have a great day, everyone!!!