It has been a long time since we have seen rain in this neck of the woods. Our backyard looks like it is fall in summer, where grasses, leaves and tress have turned yellow and are falling. It is so scary knowing that we are facing drought this season. Like I always say, it's not even August yet and the heat is unbearable. Triple digits are ahead of us. It is no longer a fun time to be out and spending much time outdoors. Early morning it is a little bit bearable, but once the sun starts to show up, it is on! Like you see my hair down in the photos, but later that day the hair was up in a bun. It's just way too hot and humid here in Kansas. The humidity really makes it bad. Dear God, please let it rain really soon and good. We need it. Sorry, I have been talking about the weather, but it's just because it is unpleasant lately. I hope you are enjoying your lovely weather if you are having any and stay hydrated if you are experiencing the same heat wave we are having. Anyway, here is what I wore.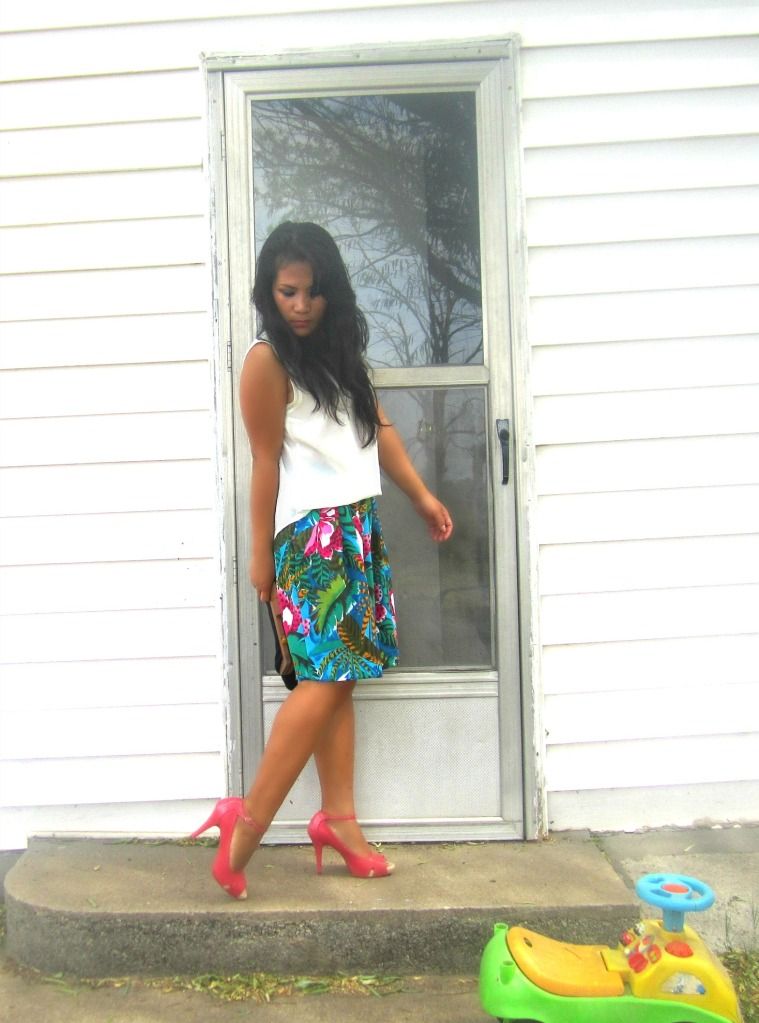 Top: Thrifted and altered to fit. It was size large. 50cents.
Skirt: Thrifted and altered to fit. It was way too big and long. 50 cents.
Shoes: Target. Old like four years ago. $20ish?
Clutch: Thrifted and Vintage. $5
You can tell I am a mama by looking at that cute little ride for my kids.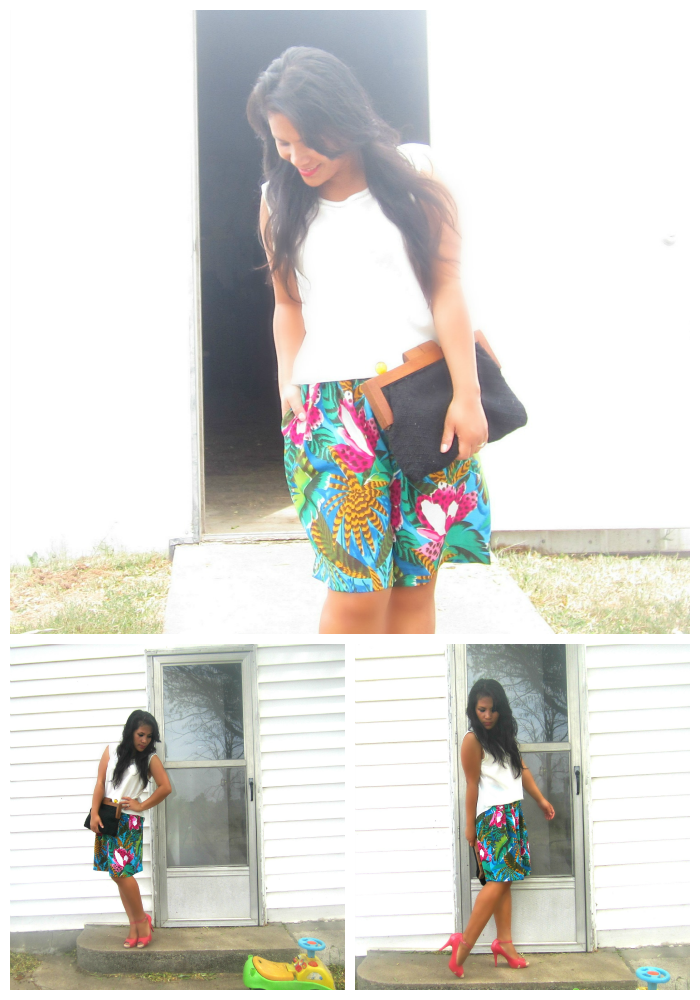 The photo below on the left side is the before look of the skirt. I thought I didn't have to do any alterations, but when I came home and after washing it I tried it on. The fitting was off and the length wasn't flattering, so I did some seam ripping, cutting, hemming and sewing. And Ta-dah!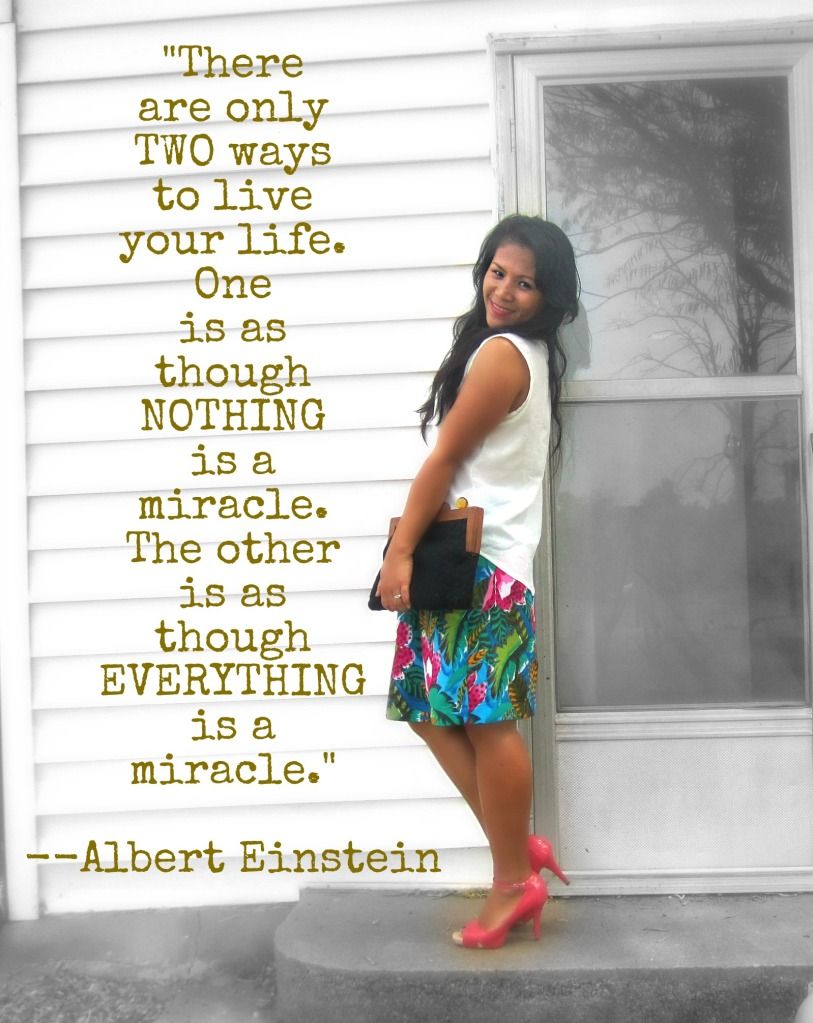 I hope you have a good start of the week!